How To Pack For A Multi-Day Raft Trip: The Day Bag
By Kolben • August 2, 2018
5 Things You Won't Want To Forget In Day Bag On The Raft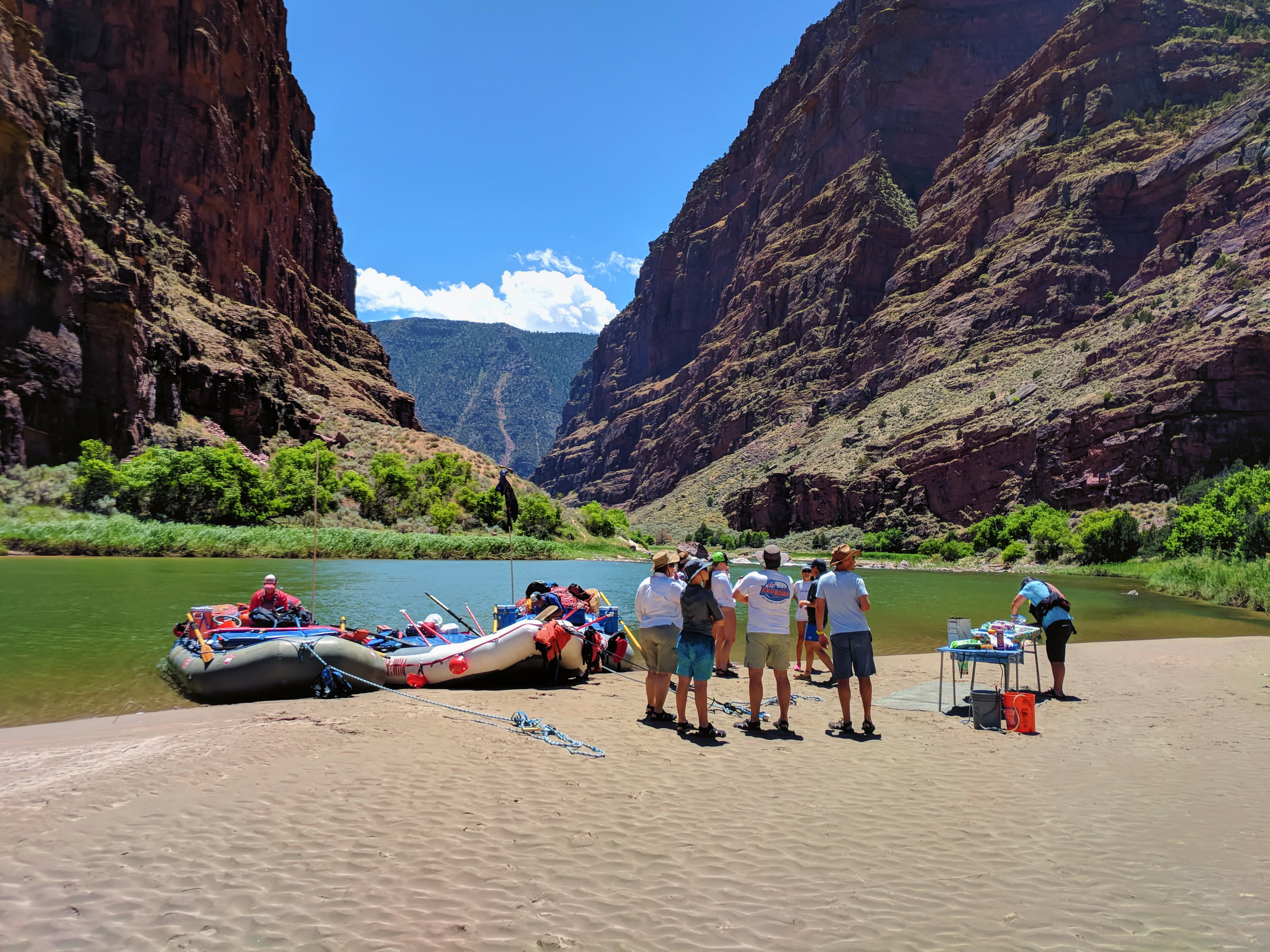 Your multi-day rafting trip is right around the corner and you are running through lists to be prepared for your adventure! All this prep work to only find out as soon as you are in camp to pack your day bag you realize you are not sure which items to keep with you during the day. Your guides are the best point of reference on what your day will look like and what items you will need! Assuming you are wearing your hat and sunglasses here are 5 things you are going to want to keep in your day bag throughout your multi-day rafting trip!
1). Skin Protection Items
Sunscreen, lip balm, you will need them in the warm Sun on our Colorado River Trip in Moab, UT! During your trip down the river, the amount of UV radiation your body is receiving can be increased by 25%! This is due to the Sun reflecting off the water at different angles. Your skin will thank you for having sunscreen that has been applied throughout the day. Following the American Association of Dermatology's recommendations of applying sunscreen of at least SPF 30 every 2 Hours while you are in the Sun can keep your skin looking great for many more rafting trips in the future!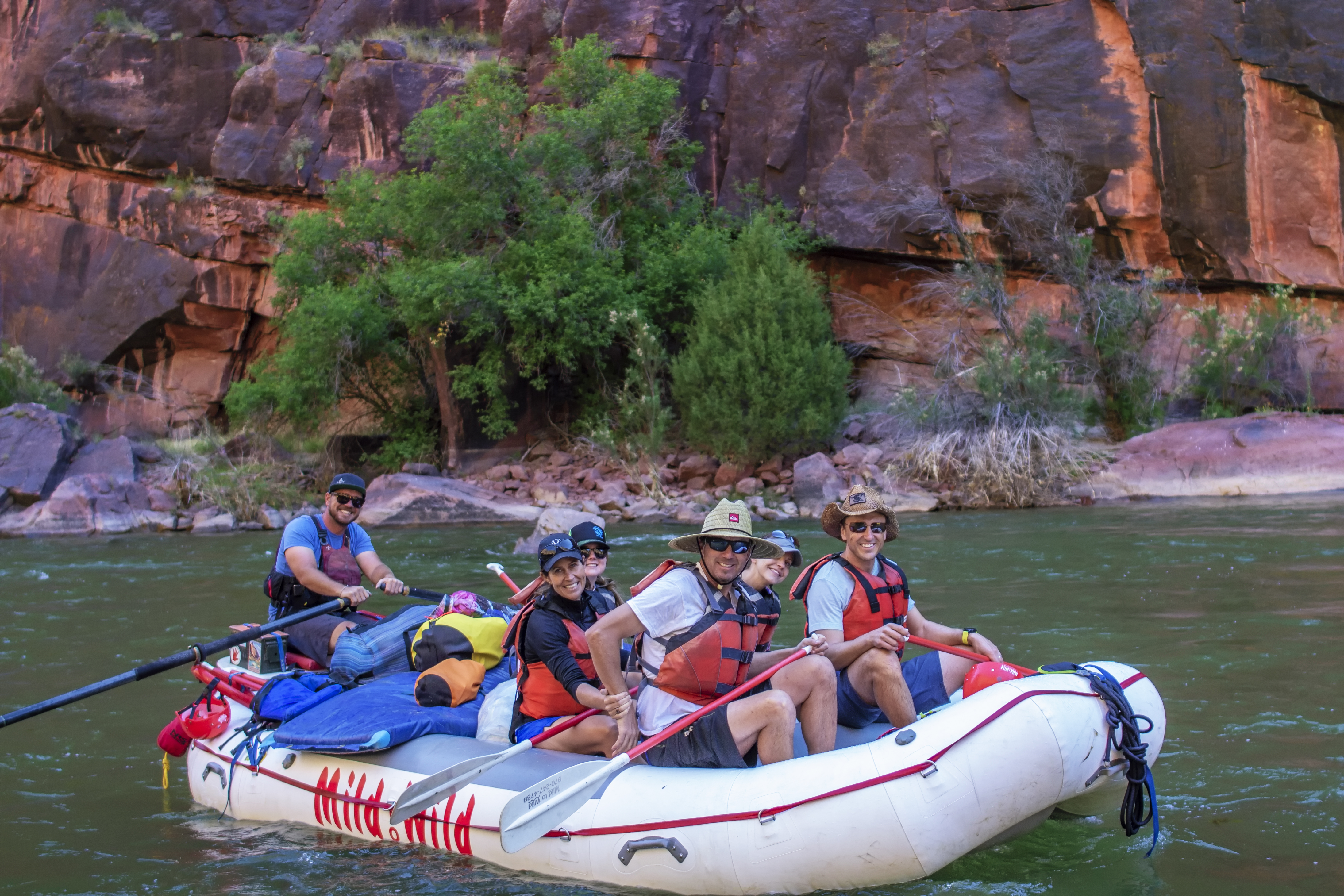 2). Medications/Contact Lens Solution
You may be accustomed to taking medications at a certain time every day that may not line up to River Time.  It is a good idea to keep these with you at all times during the day since your camp bag will be stored on the gear boat. If you plan to be wearing contacts on the river a bottle of solution will be handy when the situation arises for them to be cleaned. Keeping an extra pair of glasses would be good to have also in the event a contact is lost. When switching to glasses don't forget to pack your Chums to help keep them from being donated to the river!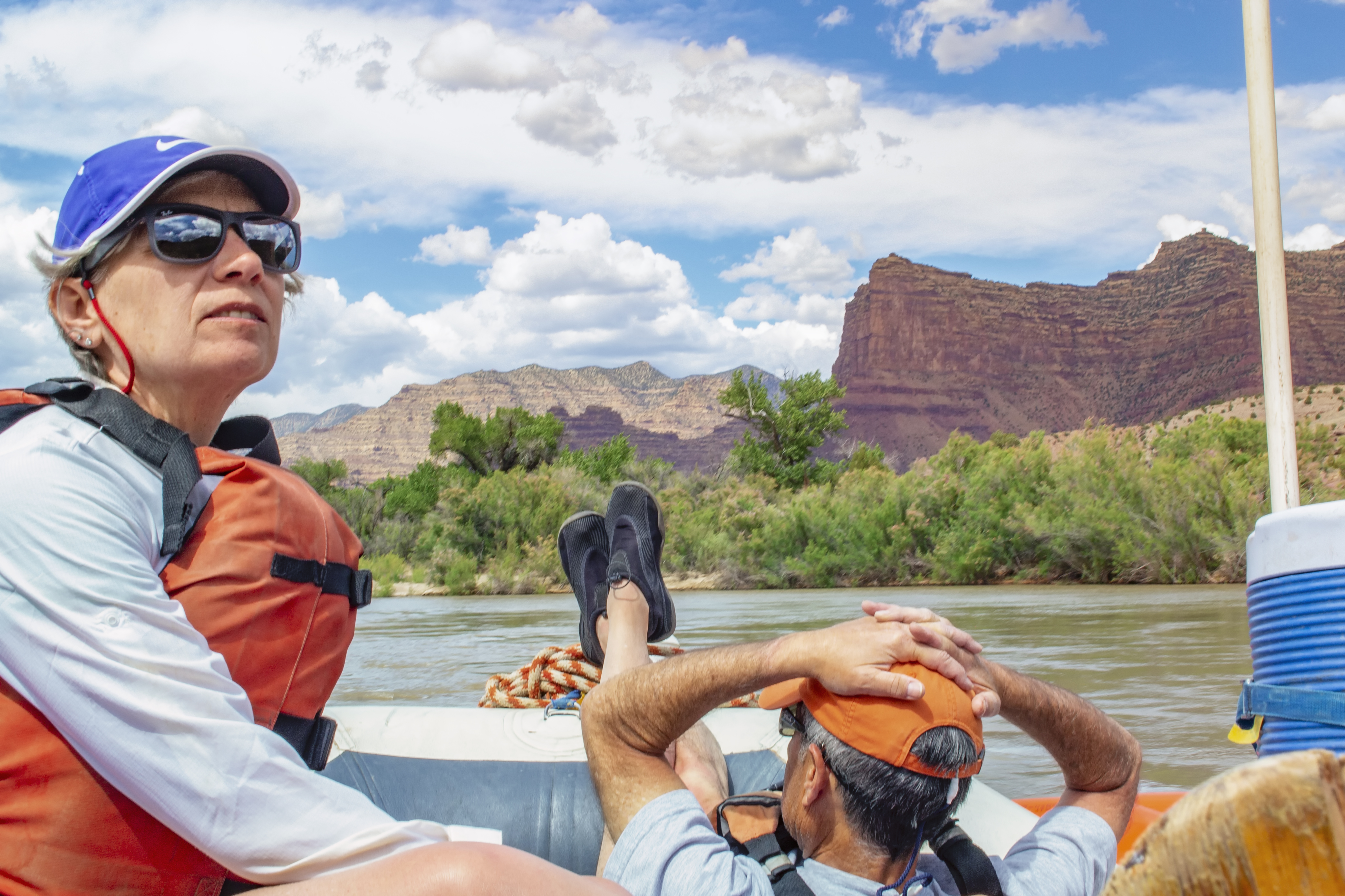 3). Waterproof Camera or a Waterproof Case
You are going to want it when you reach the confluence of the Yampa and Green River! Our River expert Jesse stressed the middle section of Desolation Canyon is a once in lifetime sight to see. Having a waterproof camera will allow you to never miss that amazing scenery that will be surrounding you.  Whether it is the unfathomable height of the canyon walls surrounding the boat, to the snaking river waiting before you, the landscape is nothing short of beautiful. Find a camera and a case you can keep handy in your day bag.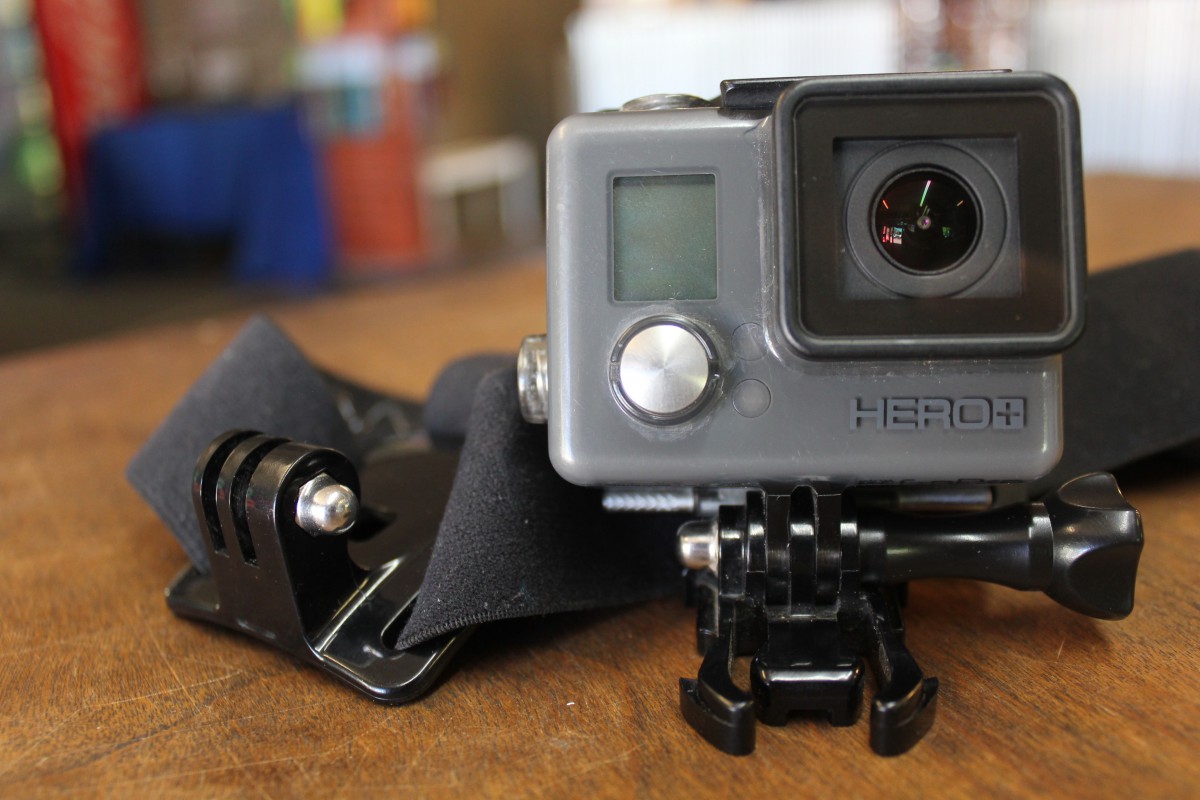 4) An Extra Layer
When planning for your trip that is departing early in the rafting season, bringing an extra layer is going to prove beneficial in keeping you comfortable during the spring. This can be a fleece sweater to throw on in the afternoon after being doused by invigorating, bone-chilling waters on the San Miguel. Starting at an elevation of 8,750 ft. in Telluride can make for chilly mornings on the boat and in camp. A fleece sweater is going to feel as cozy as a dry pair of socks when thrown on under a splash jacket. Just make sure it is compact enough to fit in your day bag.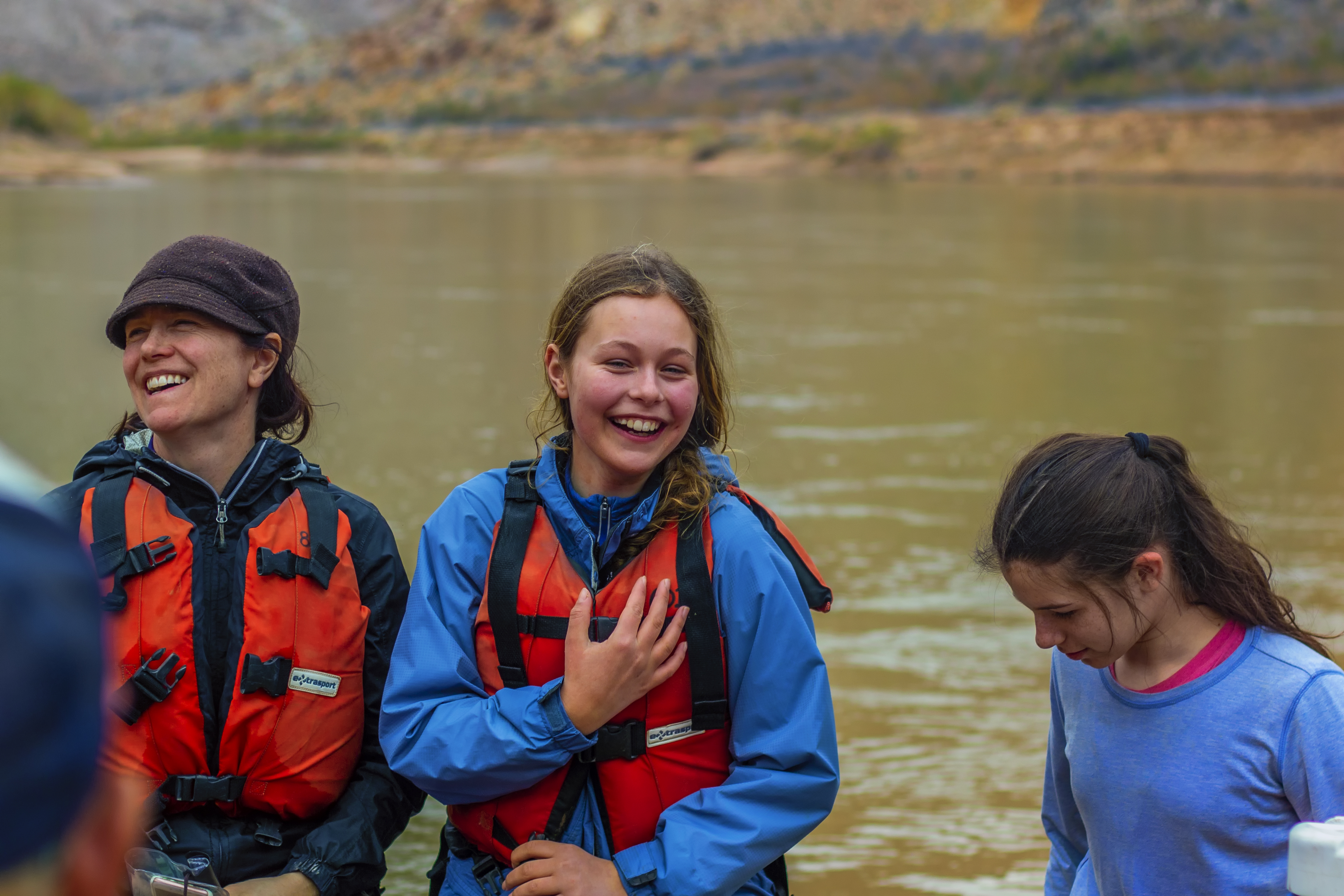 5). Biodegradable Soap
Getting a little dirty is all a part of the fun! For those times when the river calls for a little extra cleanliness, an eco-smart biodegradable soap will save the day. Freshening up after using a "facili-tree" or washing scrapes and bug bites will be a lot more effective if you have soap readily available! Put a small bottle in your day bag. You'll be thankful to have it when the situation arises you need it.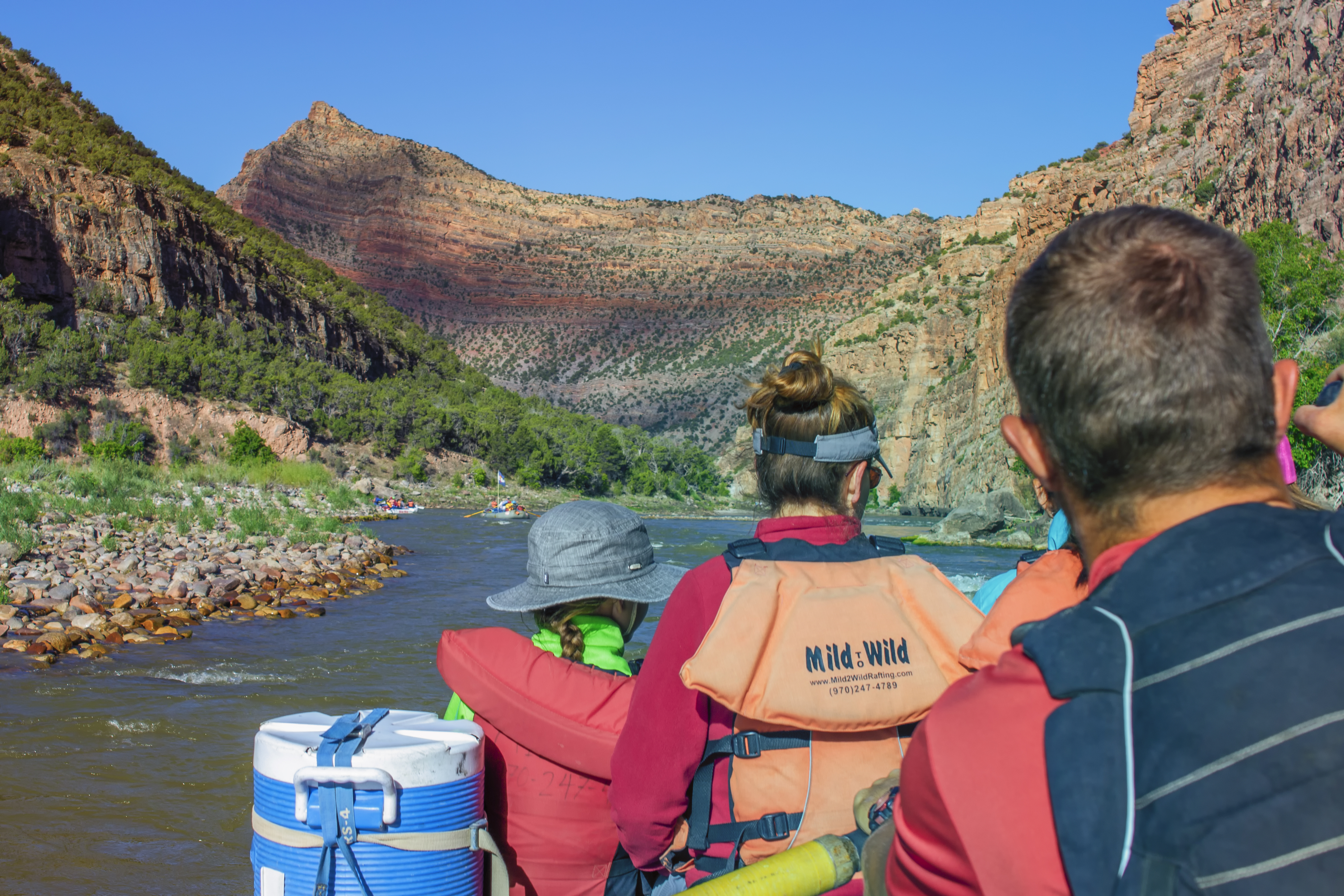 Having the above items stored in your day bag will help to make your journey down the river enjoyable each day you are out there. Always be sure to check with the guides to ensure you have their recommendations packed! Most importantly, remember to pack an adventurous attitude. The river is ever changing and will deliver a one-of-a kind experience every time you raft, you will not want to miss a thing!
More Reading:
5 Unexpected Things You'll Find on a Multi-Day Raft Trip
Get New Blog Posts in your Inbox