Best Post-Adventure Patios in Durango – Happy Hours and Good Grub
By Kim Cassels • September 2, 2020
Best Post-Adventure Patios in Durango – Happy Hours and Good Grub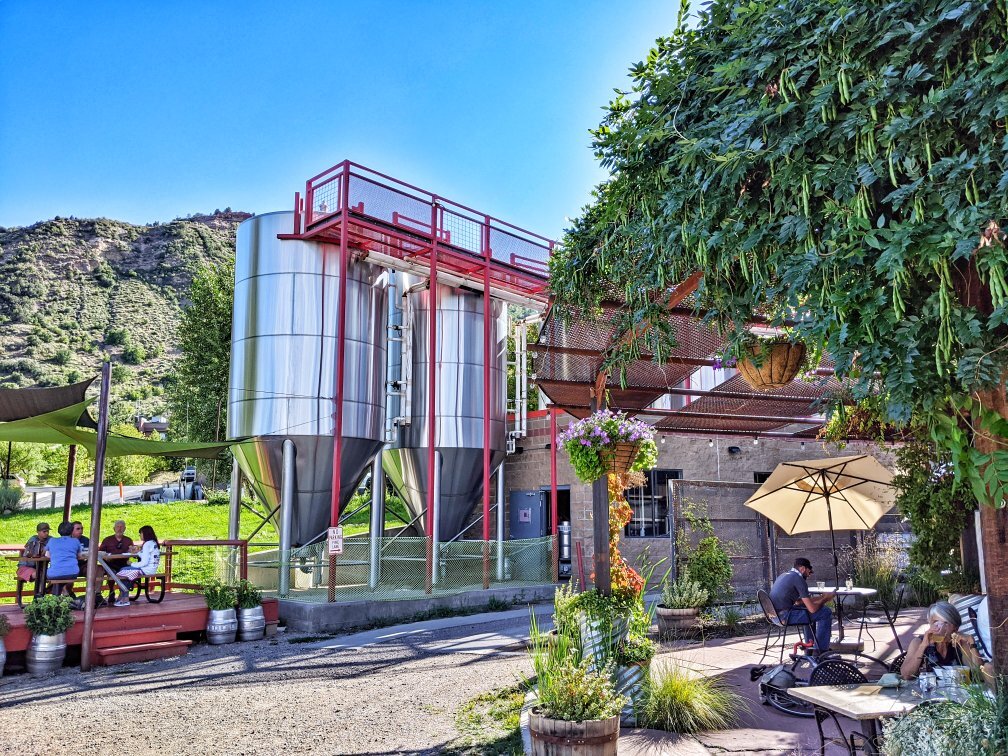 There's nothing like shedding soggy boots, helmets, and PFDs after a day playing in the San Juans. Especially when that's followed by throwing the glutes in a chair, and filling one hand with alcohol and the other with carbs, all while staying outside. That is a ritual of perfection and good livin'. Check out this list of the best post-adventure patios in Durango whether you need a solid happy hour or an outstanding way to replace those lost calories.  
Best Patios for Happy Hour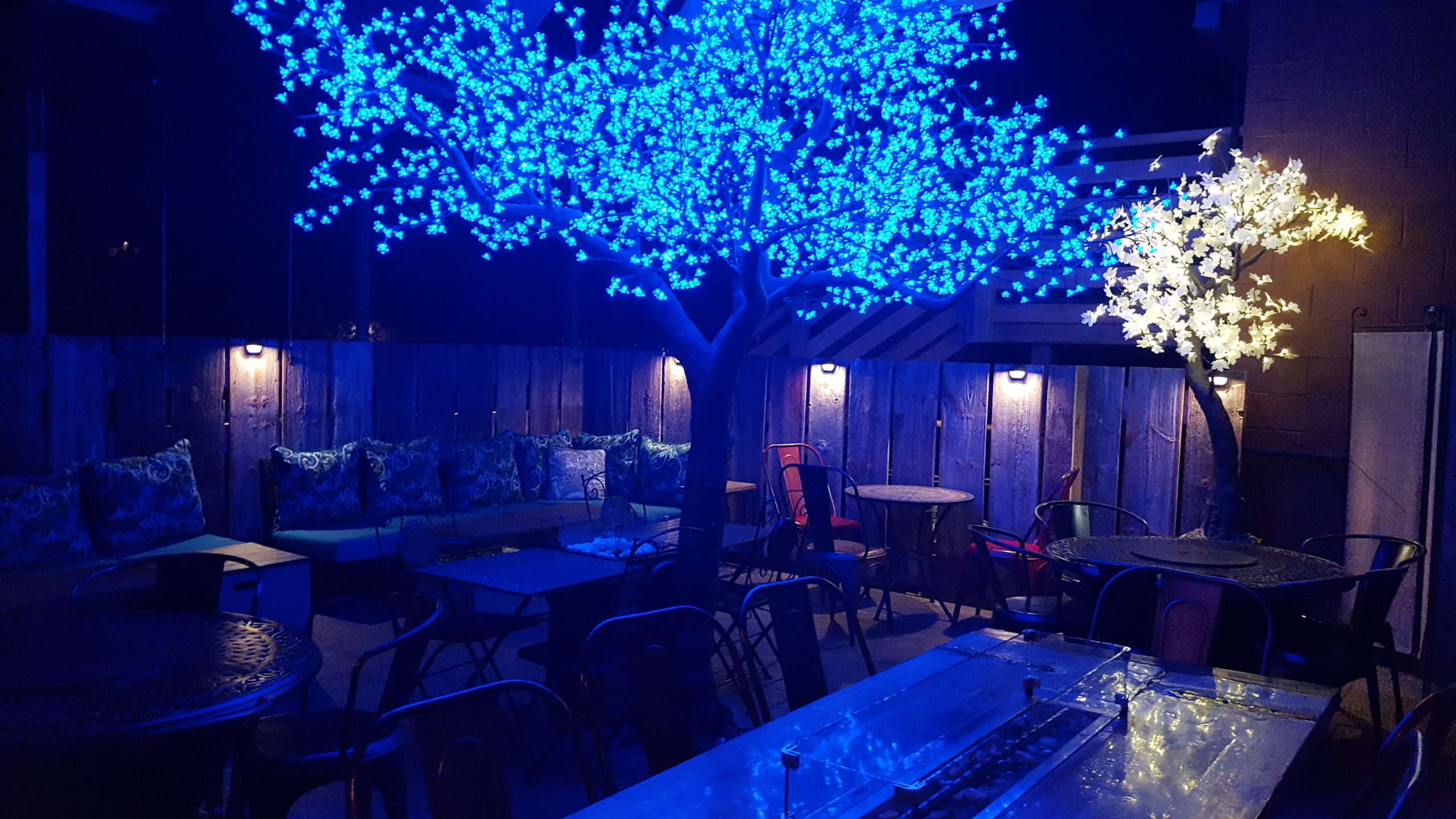 The libations here are so crafted, even the ice is hand-carved. It's all about the cocktails here, where the martinis and daiquiris are so beautiful, you'll spend approximately half a second feeling guilty for drinking them. They also look pretty good next to a cheese plate or double-stacked burger. Derailed is a class act, which is why they've got an awesome happy hour every day. 
General Happy Hour, 3 – 6:30 pm: $1 OFF Drafts, $4 Wells/Wine, $6 Moscow House Mules, $6 Select Apps

Tuesday, 3 pm – Close: Burger & Pint Night, Featuring $7 Handmade 1/3 lb. Burgers (Includes Fries), Pints are $1 OFF

Wednesday, 3 pm – Close: Taco & Margarita Night, Featuring House Smoked Pork Tacos $2.50, $6 Margaritas, $3 Coronas

Thursday, Ladies & Gents Night: $1 OFF Select Apps & Martinis, $6 Old Fashioned, $1 OFF All Scotch

Friday, 3 – 6:30 pm: FAC (Friday After Work Club), Feat. $1 OFF Wine by the Glass, 10% OFF Bottles of Wine, $1 OFF Martinis/Drafts, $6 Select Apps

Saturday: 11:30 am-3 pm Features $7 Bloody Mary's, $5 Mimosas. With Happy Hour running from 3-6:30 pm.

Sunday Funday, 10 am – 2 pm: Brunch Specials, $7 Bloody Mary's, $6 Mimosas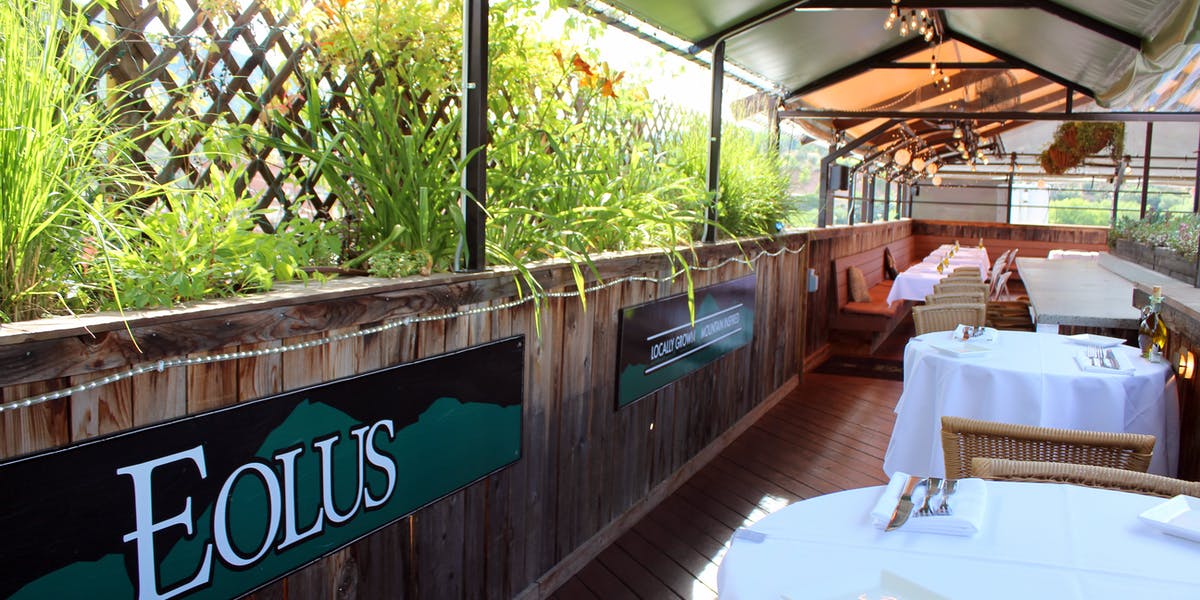 The window is small to make it to the bougiest happy hour in Durango, but you really shouldn't miss it if you are in proximity to the sanctuary of the transcendent Patio Burger. You will get fries with it, no discussion. Also, don't feel bad if you look out of place from the white tablecloths due to your day through the dirt, they're used to it. 
5-6 pm, Daily: $4 draft beers, $7 Thai Tinis, $6 glass of red/white wine, $9 Crispy Calamari, $7 Pork Steamed Buns, $9-11 Sushi Rolls (ask for selection), and $12 "Patio" Burger (limited quantity).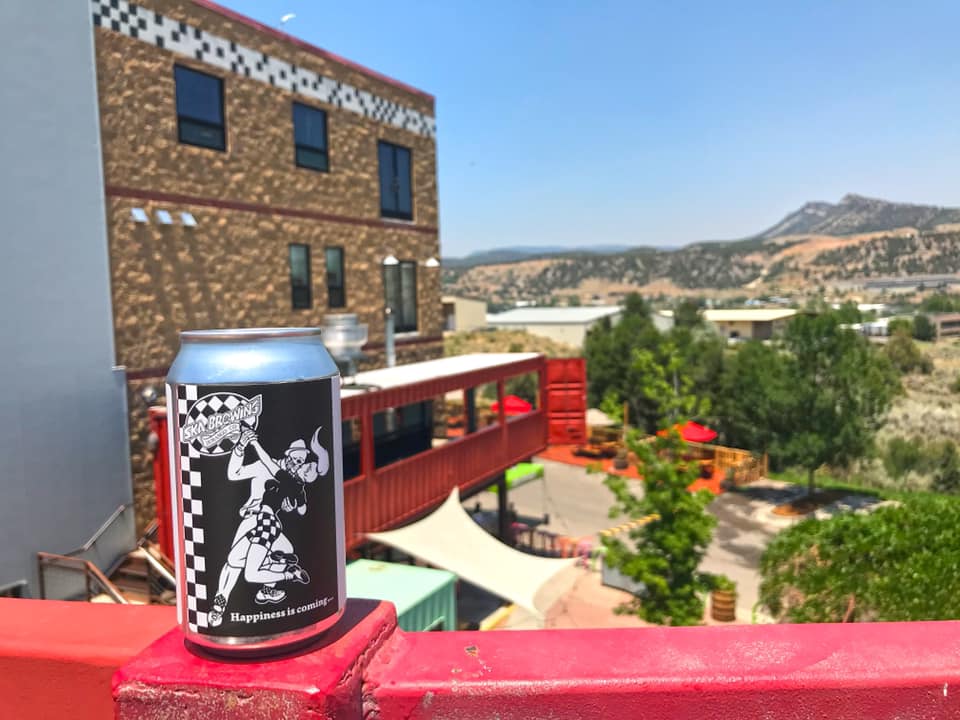 Durango loves its beer and certainly keeps Ska in a special place in its heart of hops. The Ska headquarters is a destination that understands the grind of outdoor extravaganzas, which is why it's totally cool to nap in their grassy hillsides. It's all about hangin' out and making friends while you're here, and beer, plenty of beer. Plus if you've got a mess of a crew, you won't put a dent in the outdoor seating. 
Monday – $10 Happy Hour Yoga & A Pint. Also, Bring Your Own Ska Pint Glass for $2 Pints All Day, or $2 Mainlines After 5 pm (no glass required)

Tuesday – Super Ted's Super Trivia at 6:12 pm with 2-4-1 (Two for One) on Select Styles at 5 pm

Wednesday – 1 pm, Special Cask Tapping on the 1st and 3rd Wednesday of Each Month

Thursday – 5-7 pm, Live Music and $3 Mainline Pints

Friday – Black Friday with $2 Dark Pints

Saturday – $3 Buster Nut Browns and $1 Off Growler/Crowler Fills

Sunday –$3 True Blonde Ale, $3 ESB Special Ale, and $3 Pinstripe Red Ale All Day
Best Patios for Dinner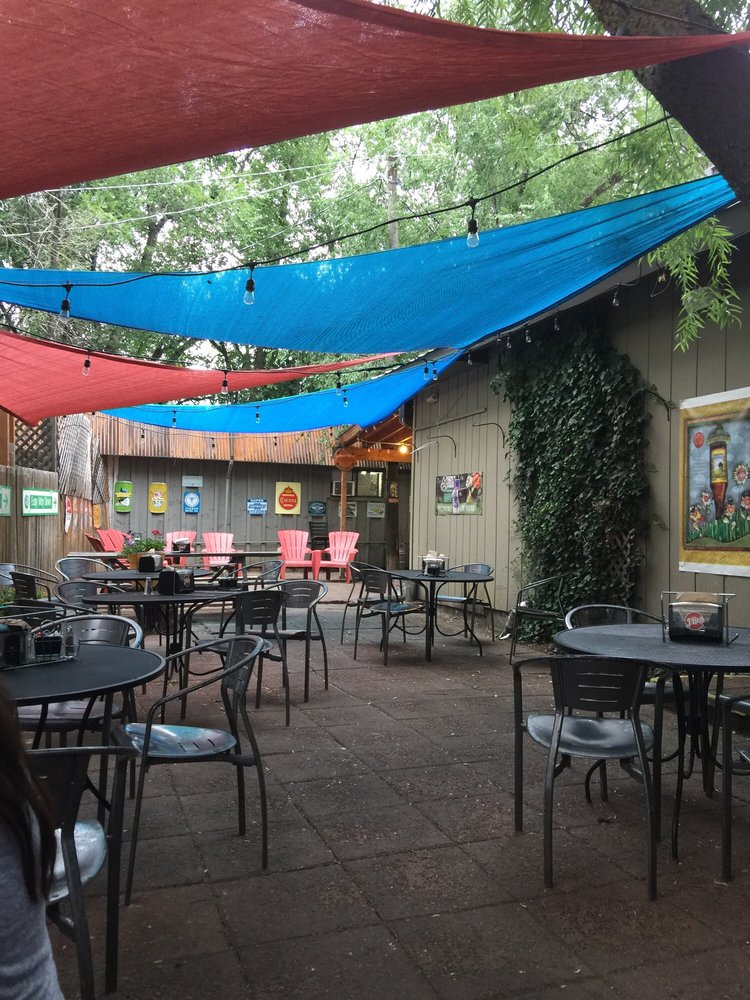 Come here to restore every calorie lost for the day without cleaning out your wallet. The pizza is huge, the barbecue sultry, and if you're not getting something fried… well, that's your decision and we don't have to agree with it. The patio and vibes beckon the chill in all of us, and the adjoining bar of Maloney's makes it easy to stay awhile during digestion.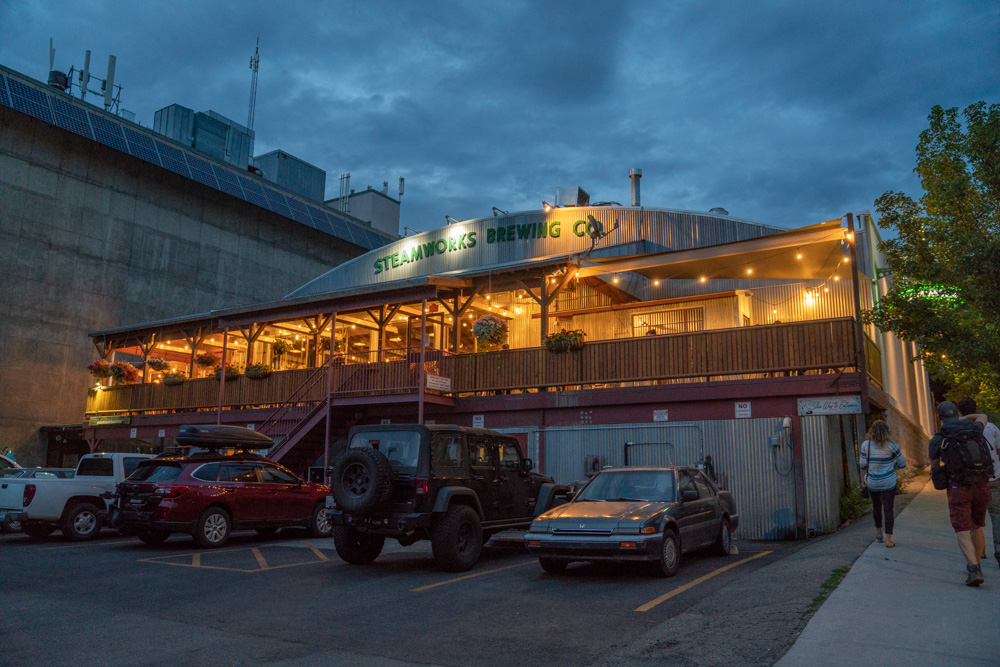 It may seem like a choice that's too obvious, too expected, too blah blah— Steamworks is a favorite for a reason! And not just for tourists, guys. What else do you really want but to drop your gear and throw some peanuts on the floor while you wait for a cold draft and anything from a cajun boil to chimichangas?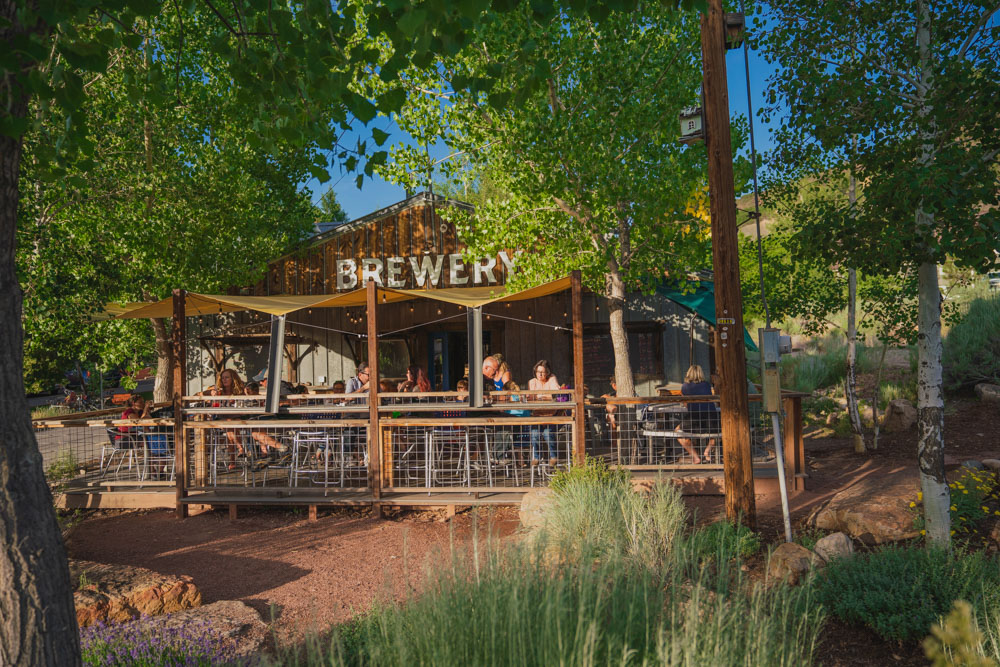 Probably one of the most picturesque patios in Durango. It sits along the Animas River Trail and right on the train tracks. Well, not on them, but that'd be pretty exciting. The menu is a slew of American classics with house-made goodness— get in on the corner pocket dip. Everything here is killer, from the burgers (the Jerk is a must) to the roasted peaches. This is a smaller spot, so come here to relax and appreciate a place apart from downtown's hubbub.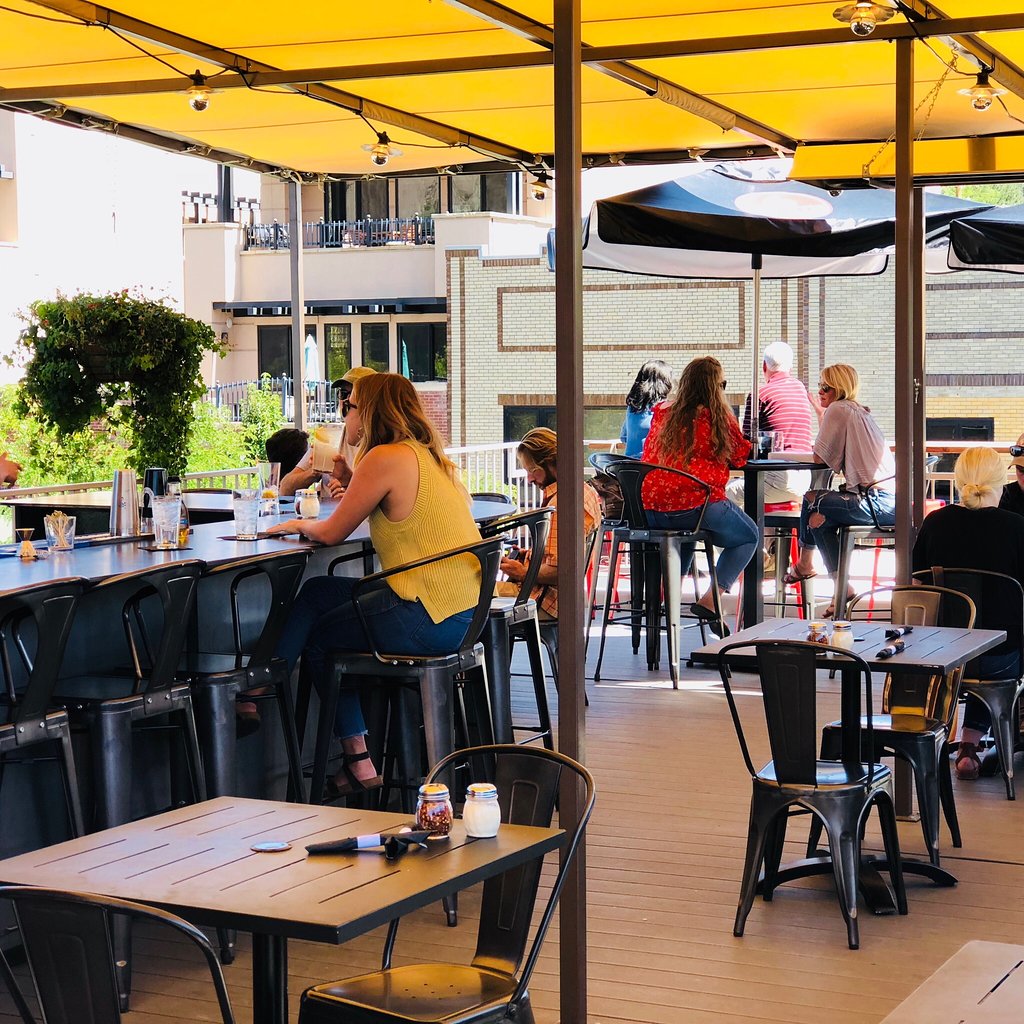 This downtown spot comes with rooftop views and amazing Italian dishes that'll make you feel just a little fancy. The wood-fired pizza looks as good as it crunches, and no judgement will be received for not sharing a 12" pie. Get the artichoke dip NO MATTER WHAT! You will be happy to have leftovers. 
Best Patios for Brunch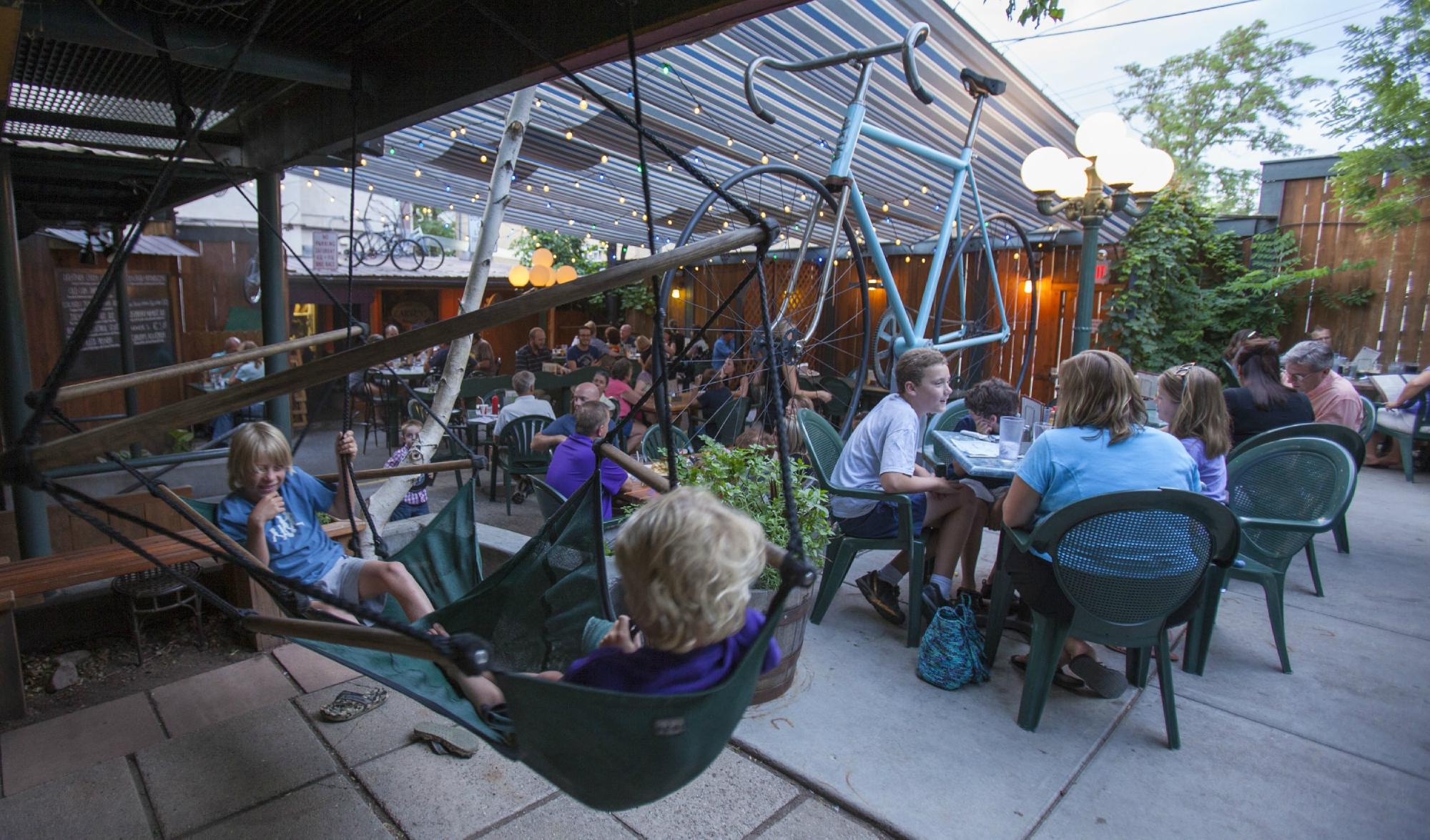 A modern enclosed garden makes this patio a stage for quintessential brunchery. The bloody marys are loaded, classic scrambles come with a twist, and flakey biscuit bowls can fix just about anything going on in your life. It's the brunch spot of brunch spots, so call ahead or be prepared for a wait that's totally worth it.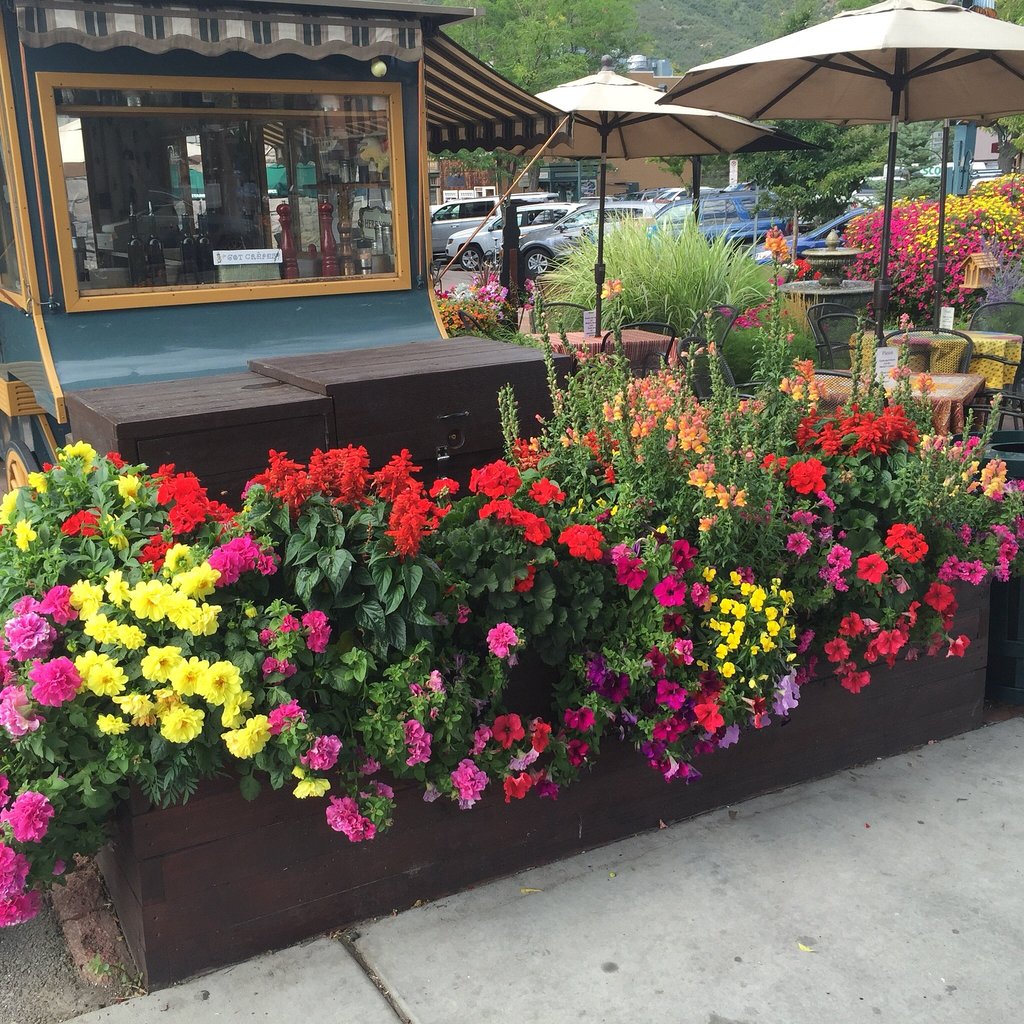 If you're looking for a charming place to lounge and people watch, Michel's is the spot. The sweet and savory aromas that waft from this little cart are as irresistible and its flower-filled patio. These paper pancakes not to be underestimated as they're made to order by a professional chef from Aspen.  
Kennebec Cafe (Hesperus)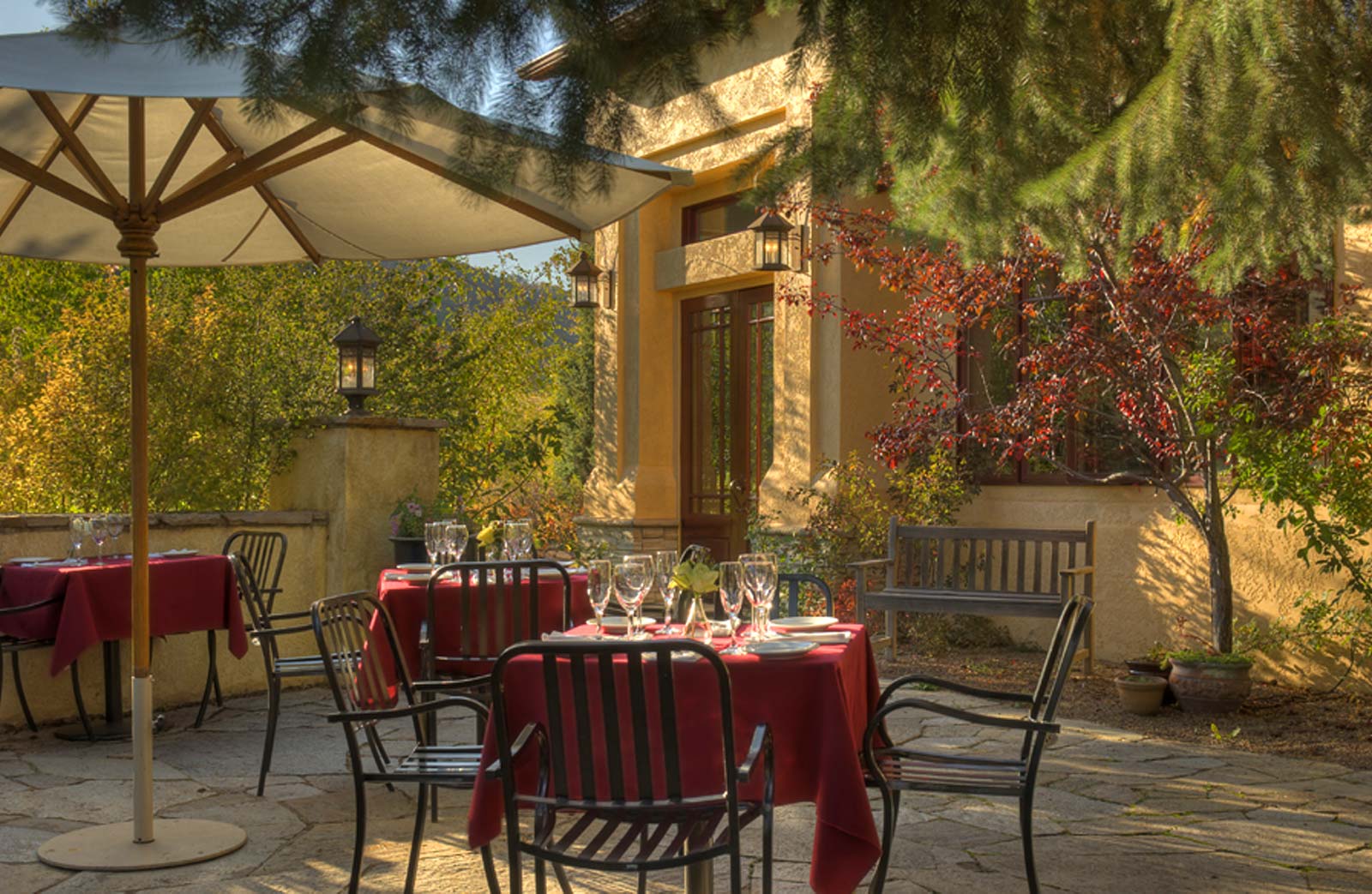 A local favorite! This gem is less than 20 minutes from Durango, and it is WORTH. THE. DRIVE. Order the best scones on Earth to start with, you'll need the extra time to decide from this amazing menu. Kennebec's patio is definitely the most scenic and convenient for adventures in the La Platas. 
More Reading 
5 Cool Places to Camp in the Four Corners You Probably Haven't Heard of 
Get New Blog Posts in your Inbox