The Best Colorado Summer Road Trip – Denver to Durango Loop
By Ian Murphy • May 17, 2021
The Best Colorado Summer Road Trip – Denver to Durango Loop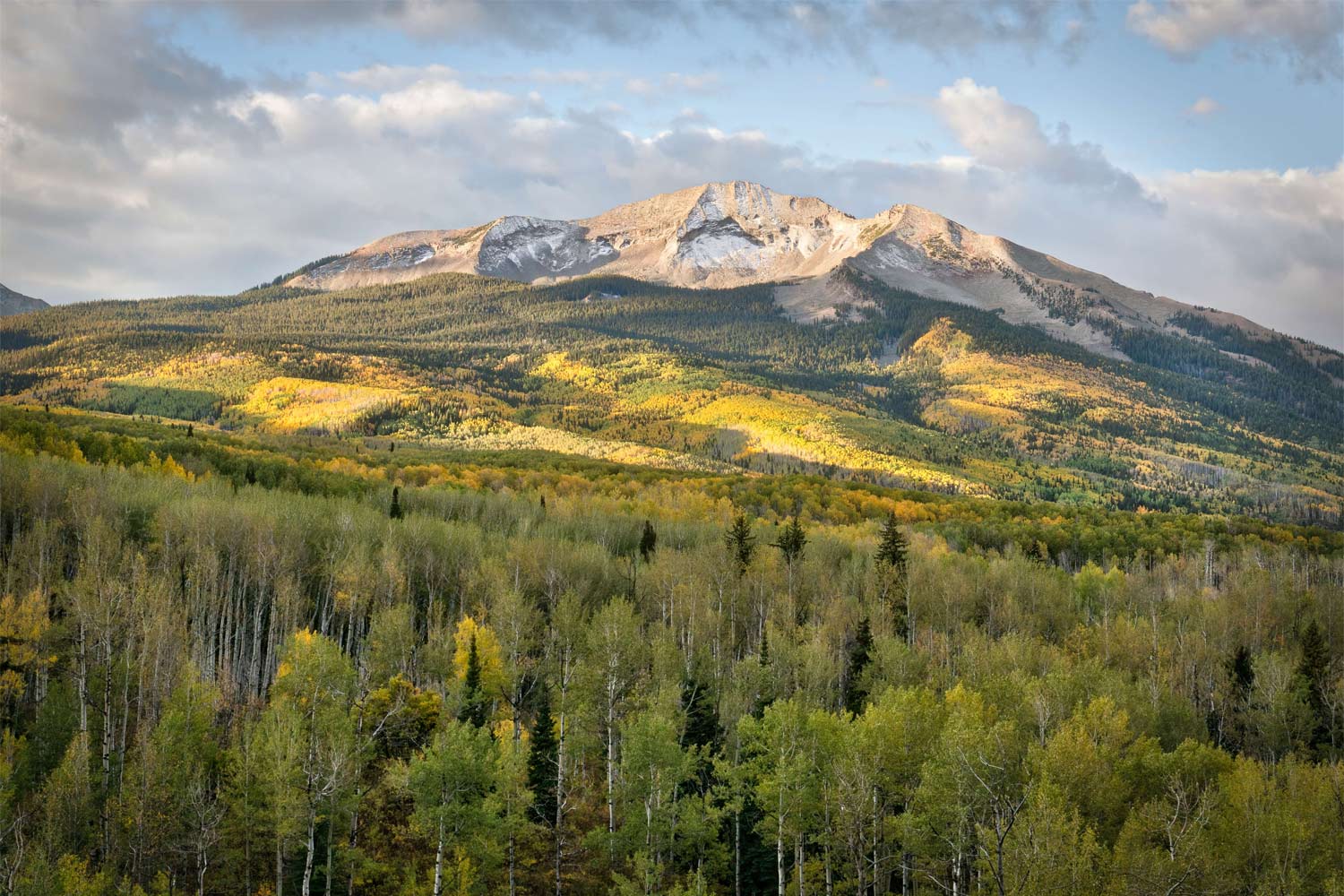 Looking for the ultimate Colorado summer road trip experience? Well, you've come to the right place. We love our home state, and we have more than a few top tips for things to do during your visit. If you follow this action-packed itinerary, you'll not only find yourself immersed in some of Colorado's most exceptional wilderness, but you'll also discover fascinating history and take part in some of the Centennial State's signature outdoor activities.
So, pack your bags, fasten your seatbelts, and get ready to hit the road on this Denver to Durango loop road trip! We'll start our engines in Colorado's capital city of Denver!
Denver – The Mile High City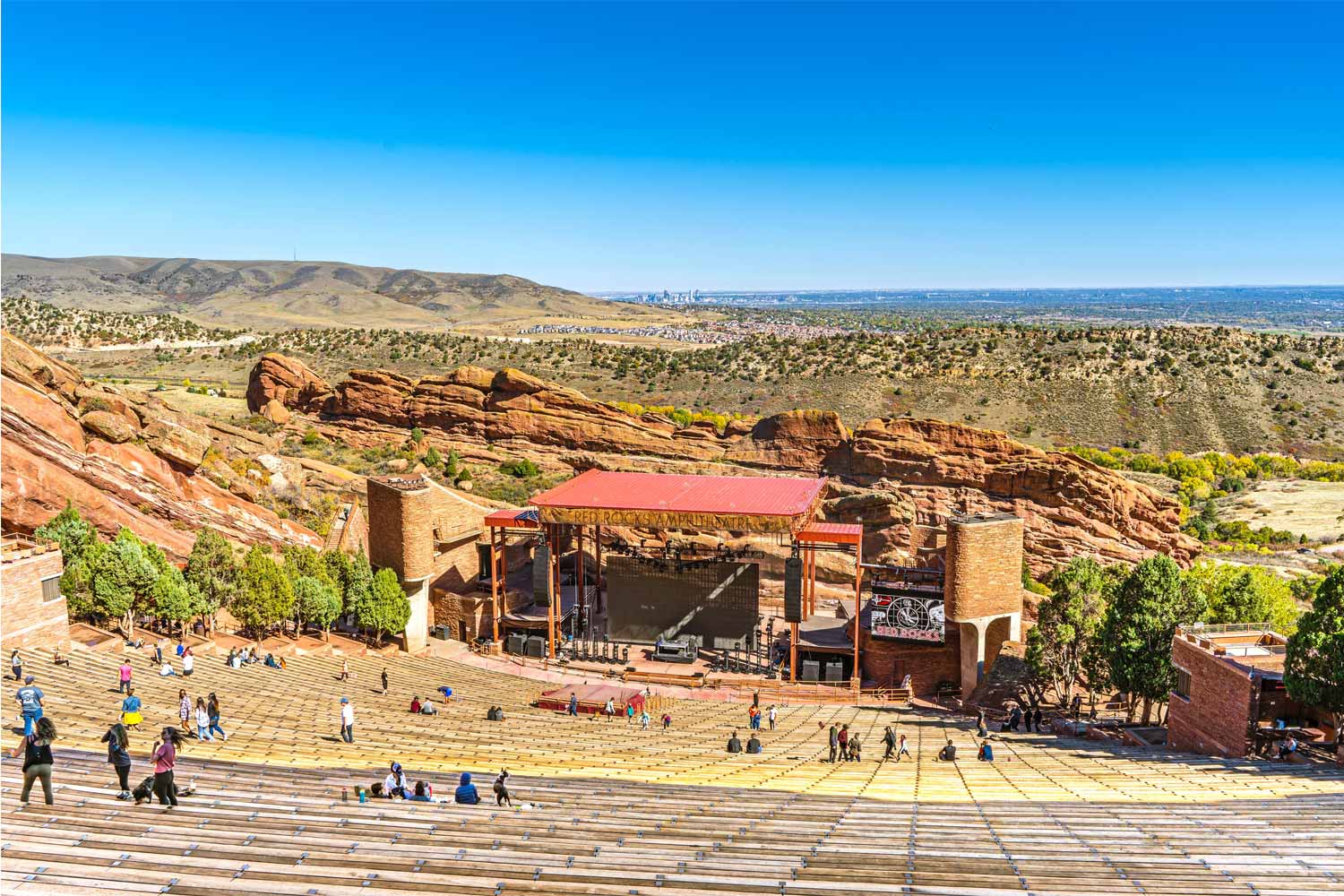 Colorado's capital city has something for everyone: great food, impressive history, beautiful views, and plenty of adventure opportunities close by! For us, one of the most fun things a first-time visitor can do is catch a show at Red Rocks Amphitheatre. This incredible amphitheatre is built right into the front range mountains, making for one of the most beautiful venues in the country. At Red Rocks you can catch concerts, stand-up comedy shows, film screenings, and, in the mornings, you can even join a yoga class. Talk about a flexible experience!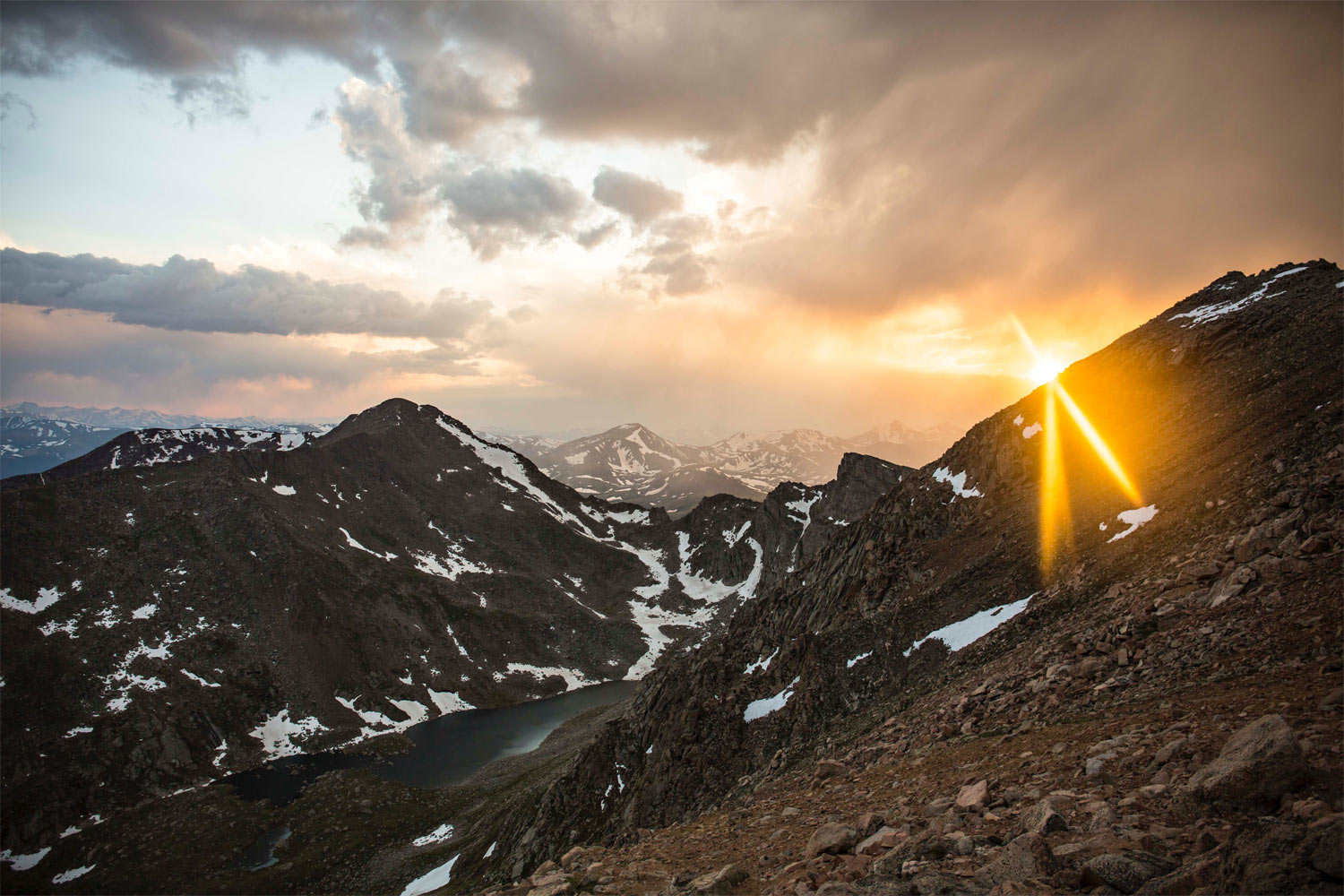 If concerts and shows aren't your scene, no problem! Another great activity to do near Denver is driving the Mount Evans Scenic Byway. Located 60 miles west of Denver, this incredible highway is the highest paved road in North America. The route has an elevation gain of 9,000 ft and ascends through five climate zones to the 14,264-ft summit of Mount Evans. This is a great introduction to Colorado's famous fourteeners and provides extraordinary views that'll redefine what you classify as a "scenic byway."
Of course, there's an endless list of things to do and places to see in and around Denver. Be sure to take a peek at Denver's Tourism website for other ideas of things to do.
Salida – The Heart Of The Rockies
How To Get There
To get to Salida from Denver will be 2.5-hour drive. First, head Southwest on US Hwy 285 S, which you'll stay on for about 130 miles. From there you'll make a left onto CO 291 S which will take you into Salida after eight miles.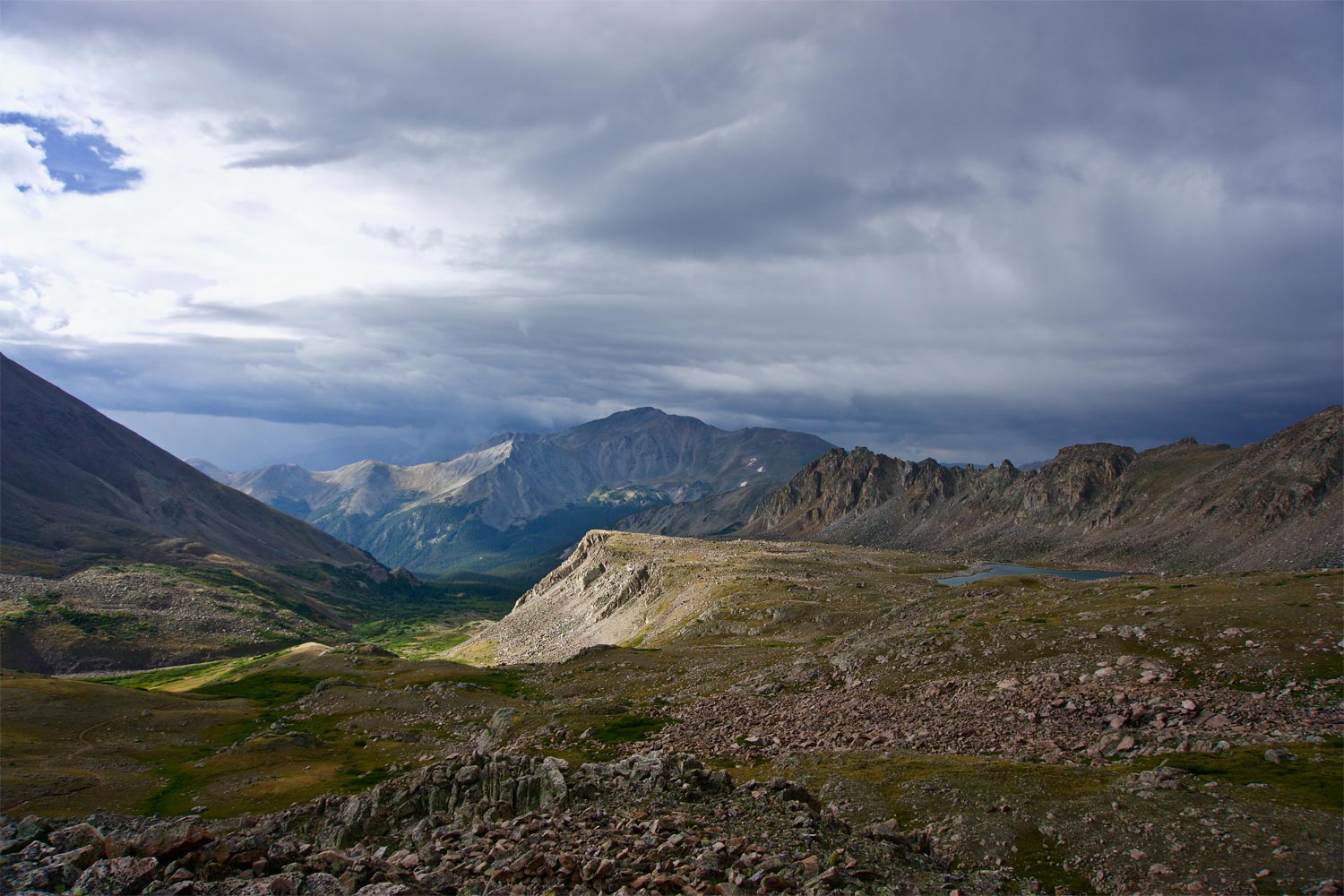 Things To Do
This is one town that has definitely earned its nickname as it's surrounded by more than a dozen fourteeners. Among these are the collegiate peaks which are, unsurprisingly, named after some of the United States' most famous colleges… and Oxford randomly. Of the collegiate peaks, Mount Princeton is designated as one of the easiest to climb. That said, if you do hike Mount Princeston, still come prepared for a long day's hike as well as a little rock scrambling. Start early in the day, bring plenty of water and snacks, and be sure to dress in layers. For a more complete guide on the hike, check out this Out There Colorado article.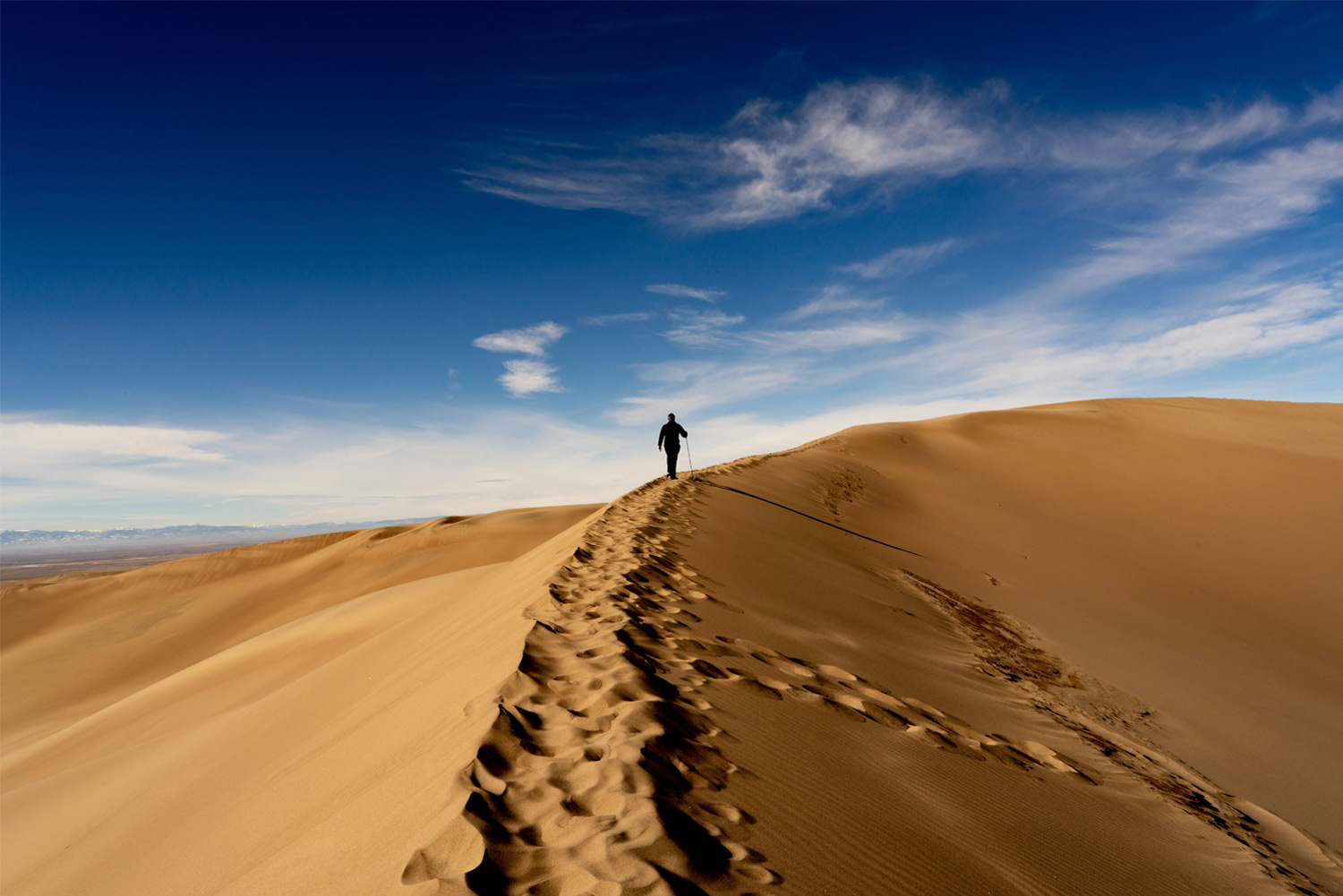 If high-alpine hikes aren't your jazz, another great place to explore near Salida is Great Sand Dunes National Park. We know what you're thinking: sand dunes in Colorado? It may be a bit random and unexpected, but that's what makes Great Sand Dunes National Park so awesome! There's not many other places where you can hike through desert-like dunes with snow-capped mountain peaks as your backdrop. And speaking of snow, one of the most popular activities for locals at the dunes is to bring their snowboards, skis and sleds for some nice carving through the sand. That's not too surprising we suppose as Coloradans tend to ski just about anything.
Crested Butte – Colorado's Wildflower Capital
How To Get There
The drive from Salida to Crested Butte takes approximately one hour and 45 minutes. Head west on US-50 W for 60 miles, and then turn right onto CO-135 N which will take you to Crested Butte after 27 miles.
Things To Do
Crested Butte is hands-down one of the coolest places to check out in Colorado. Apart from being the Wildflower Capital of Colorado, Crested Butte is where mountain biking got its start in Colorado. If you've never gone mountain biking before, then this is a perfect place to try it out. A great trail option for beginners, especially if you're around during wildflower season, is Brush Creek. This trail is close to town and extends to a decent length of 4.3 total miles long. You'll have views for miles around and Aspen Sunflowers covering entire hillsides, making for PERFECT photo ops.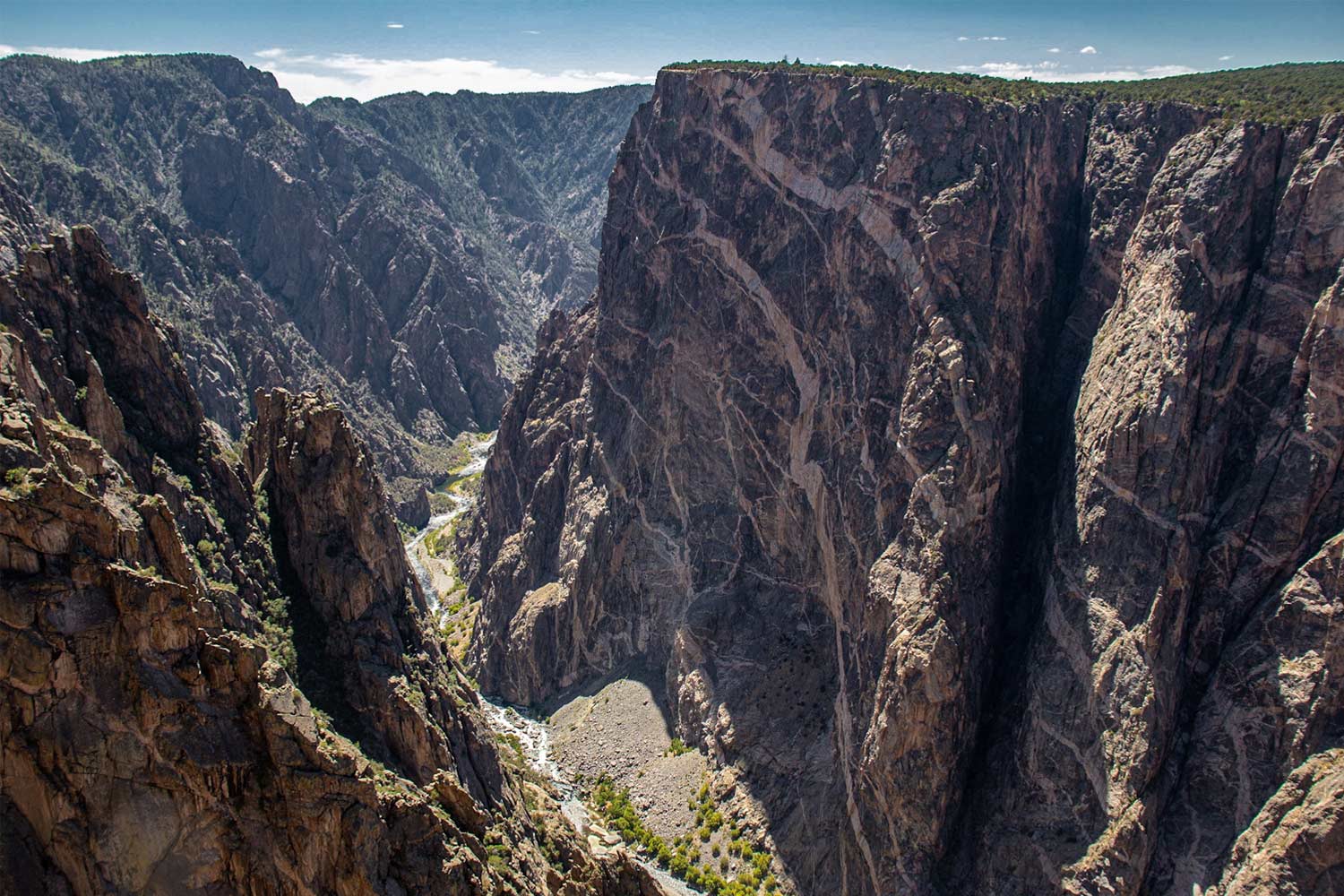 However, if you're looking to check out something completely different but equally awesome in Colorado, you can't go wrong with a day trip to Black Canyon of the Gunnison National Park. This somewhat low-key park is simply jaw-dropping. The canyon walls are so steep that at least some of the canyon is always engulfed in shadow during the day, which is how the Black Canyon got its name. At this park, you can either take an easy day to drive to the scenic lookouts, or you can book a permit to take the steep hike down to the canyon floor and Gunnison river. Whichever option you choose, you find incredible scenery unlike anything else in Colorado. So yeah, have your camera charged and ready for this spot too.
You know what? Just assume that you'll need your camera for just about every spot from here on out.
Ouray – Switzerland Of America
How To Get There
The journey from Crested Butte to Ouray will take approximately 2.5 hours.* Head out of Crested Butte the way you came in down CO-135 N and then make a right onto US-50 W for 65 miles until you reach the town of Montrose. From there, make a right onto US-550 S, which will take you into Ouray after just over 36 miles.
*Note: At time of writing (May 17th, 2021) there is a road closure along US-50 W between Sapinero and Montrose that is expected to last until Spring of 2022. Instead of following US-50 W all the way to Montrose, take a right onto CO-92 W for approximately 70 miles until you reach Delta. From there, turn left onto US-50 E which will take you into Montrose where you can resume the normal route along US-550 S. This detour will add approximately 80 minutes to your drive time.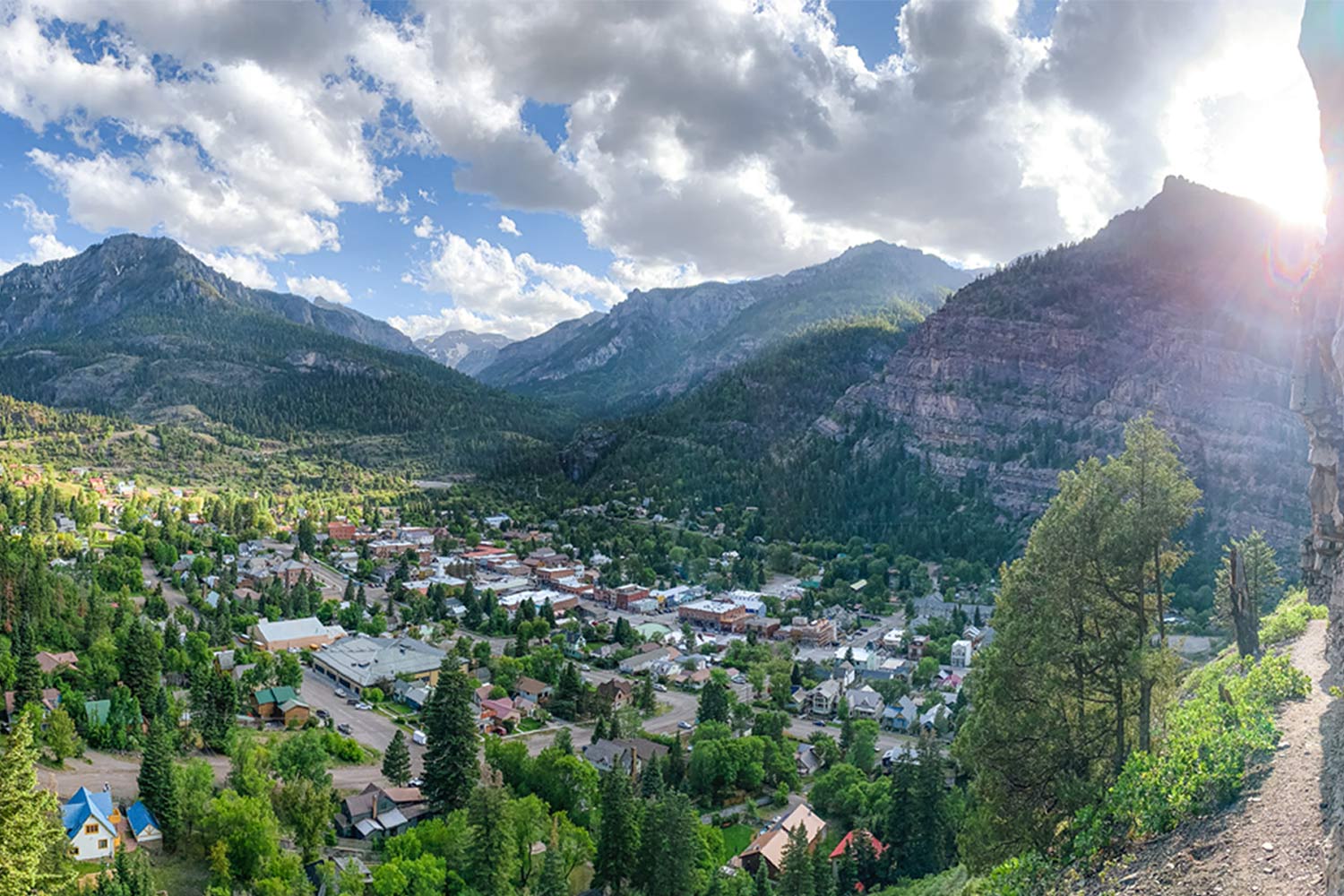 Things To Do
Drop-dead gorgeous and nestled into the heart of the San Juan mountains, visiting Ouray 100% feels like you're being transported to Switzerland. Although it's a small mountain town, it's bursting at the seams with history, scenery, and adventure opportunities. One absolute must-do activity is hiking the Ouray Perimeter Trail. As the name would suggest, this trail takes you around the entire town – don't worry, there are plenty of places to enter or exit the trail for a shorter hike. Along this route you'll be graced with beautiful views of the town as well as encounter a few sizable waterfalls that make for perfect Instagram backdrops. #ouraygram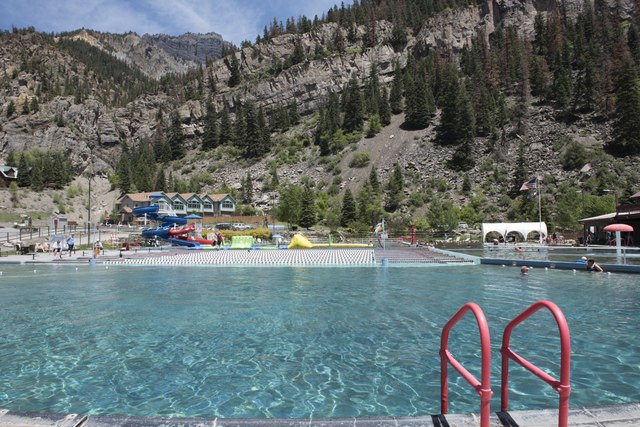 After hiking the perimeter trail, take a load off and relax in Ouray's Hot Springs. These springs are perfect for an evening soak when the day starts to cool and you want to settle down to reflect on the day's adventure accomplishments. Need we say more?
How To Get There
The drive time from Ouray to Durango is approximately one hour and 45 minutes. Head south continuing along US-550 S (AKA The Million Dollar Highway) for 70.5 miles until you reach Durango. Yep, it's that simple.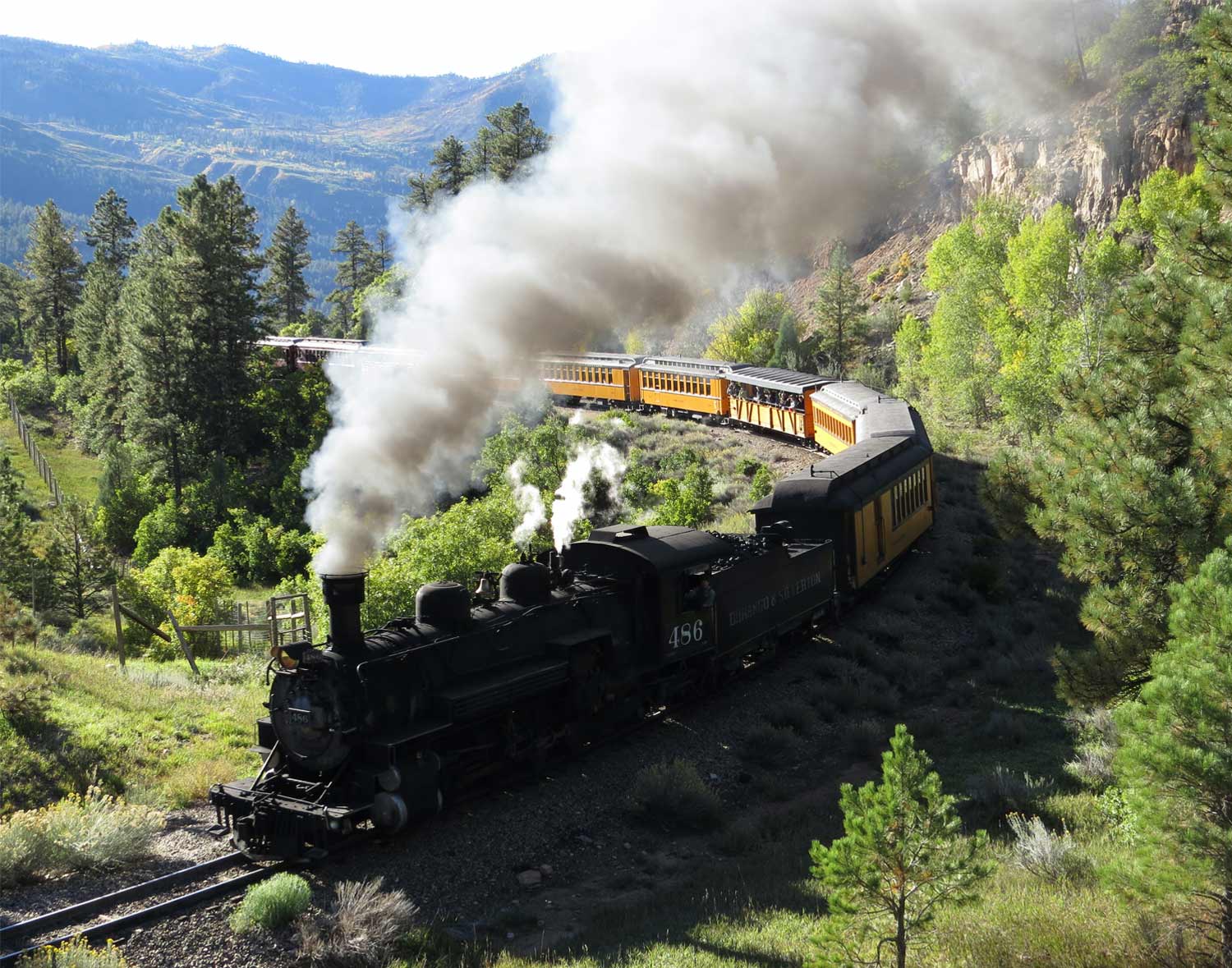 Things To Do
There's so much we could say about things to do in Durango. If you're looking for an all-in-one Colorado destination, Durango's definitely the place to be. Hiking, mountain biking, climbing, rafting, and off-roading are all staple activities here in our hometown. Plus, Durango's wild west and mining history give it such a distinguished and quirky character.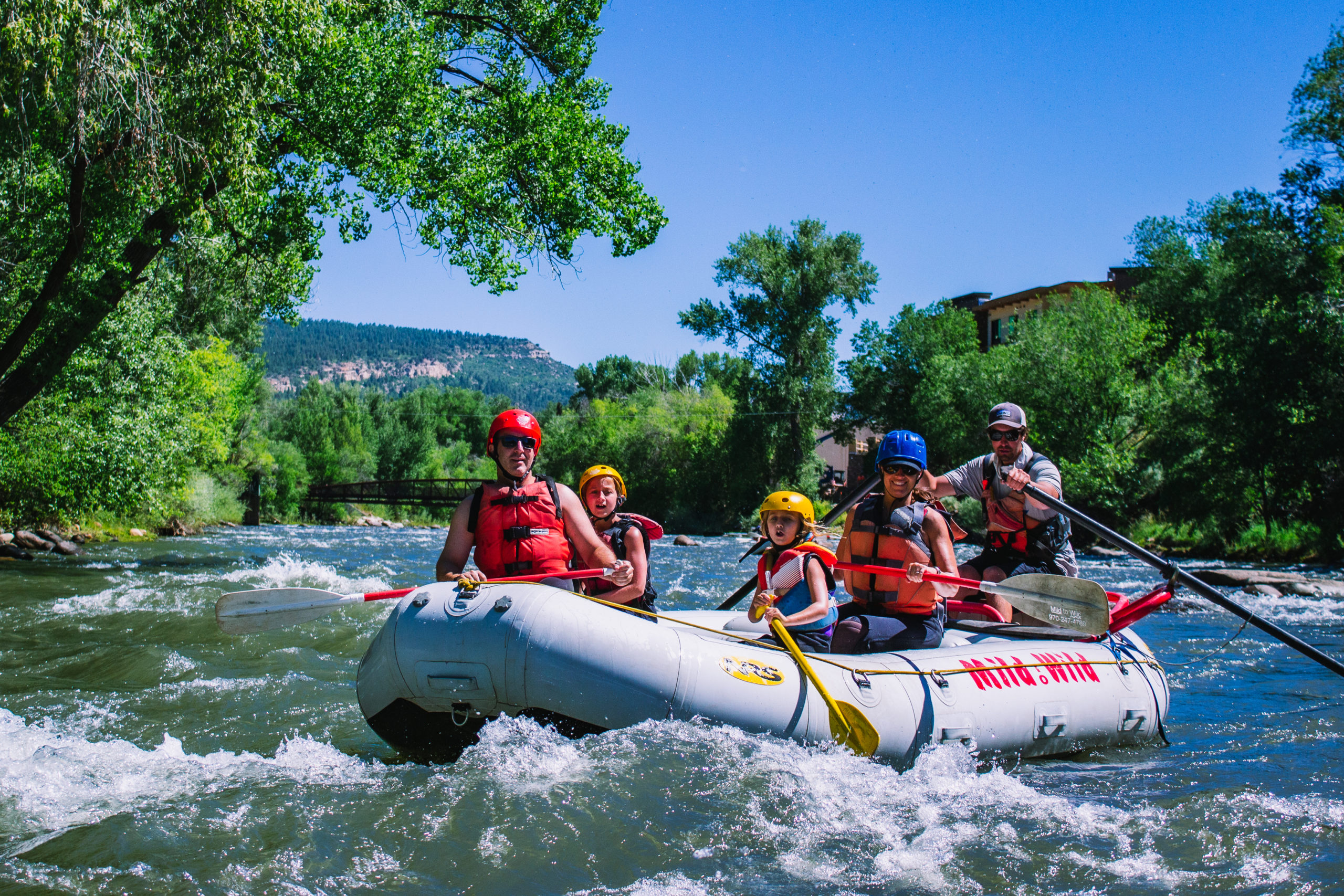 If we could only recommend two things (as has been established as the pattern of this post), then the first we'd recommend is a rafting trip on the Lower Animas river. Call us biased on this if you like, but heading down the Lower Animas is a Durango summer staple. The river flows right through town and features fun, refreshing splashes from class I and II rapids. You'll also get to take on thrilling class III rapids at Durango's exciting whitewater park. As far as rafting day trips go, it doesn't get much easier or more fun than this!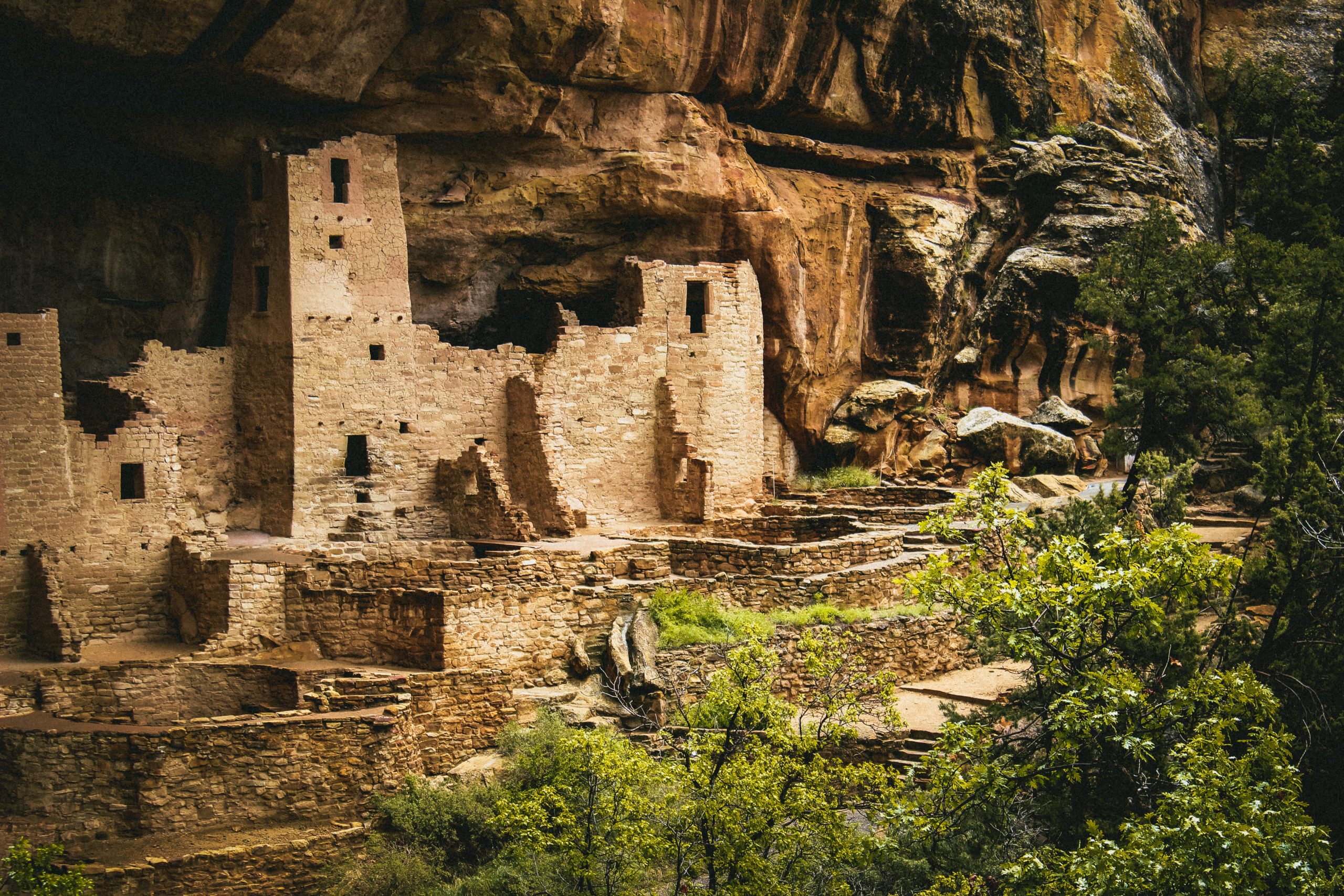 Our next recommendation is to take a guided tour at Mesa Verde National Park. Ancient home of the Ancestral Puebloans, Mesa Verde hosts some of the most impressive and best-preserved Native American ruins in the United States. Although you can explore much of the park on your own, taking a guided tour is the way to go as that's the only way to gain access to the most popular sites such as Cliff Palace and Balcony House. Plus, your guide will provide insightful interpretations on each of the archaeological sites as well as the history of the Ancestral Pueblo people.
As mentioned before, we at Mild to Wild know Durango like the back of our hands, and we have so many other recommendations for your visit. Check out our Durango Activities and Things to Do page for more information.
Worth Stopping By – Pagosa Springs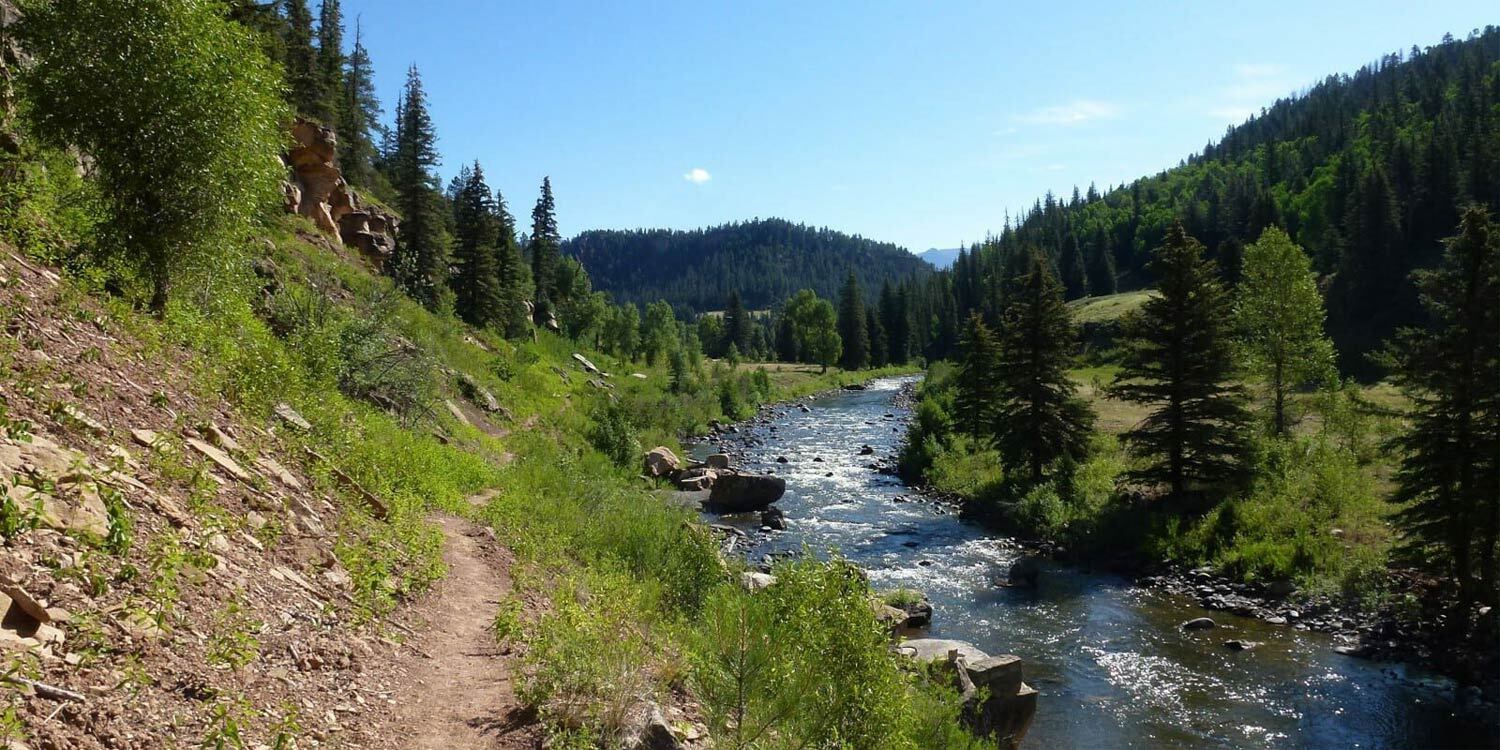 Although it's fine to just drive through this small town, if you have an extra day or two on your trip, we recommend spending it in Pagosa Springs. In addition to Pagosa's famous hot springs, there's also whitewater rafting along the Piedra River, great hiking and biking trails, and more fascinating ruins to check out at Chimney Rock National Monument.
So, stop by if you can. If not, the area works just fine as a pretty place to drive through.
Creede – The Last Boom Town
How To Get There
The drive time from Durango to Creede takes just under 2.5 hours. Head out of town along US-160 E for 102 miles until you reach South Fork. Then, make a right onto CO-149 N and follow that for 22 miles until you reach Creede.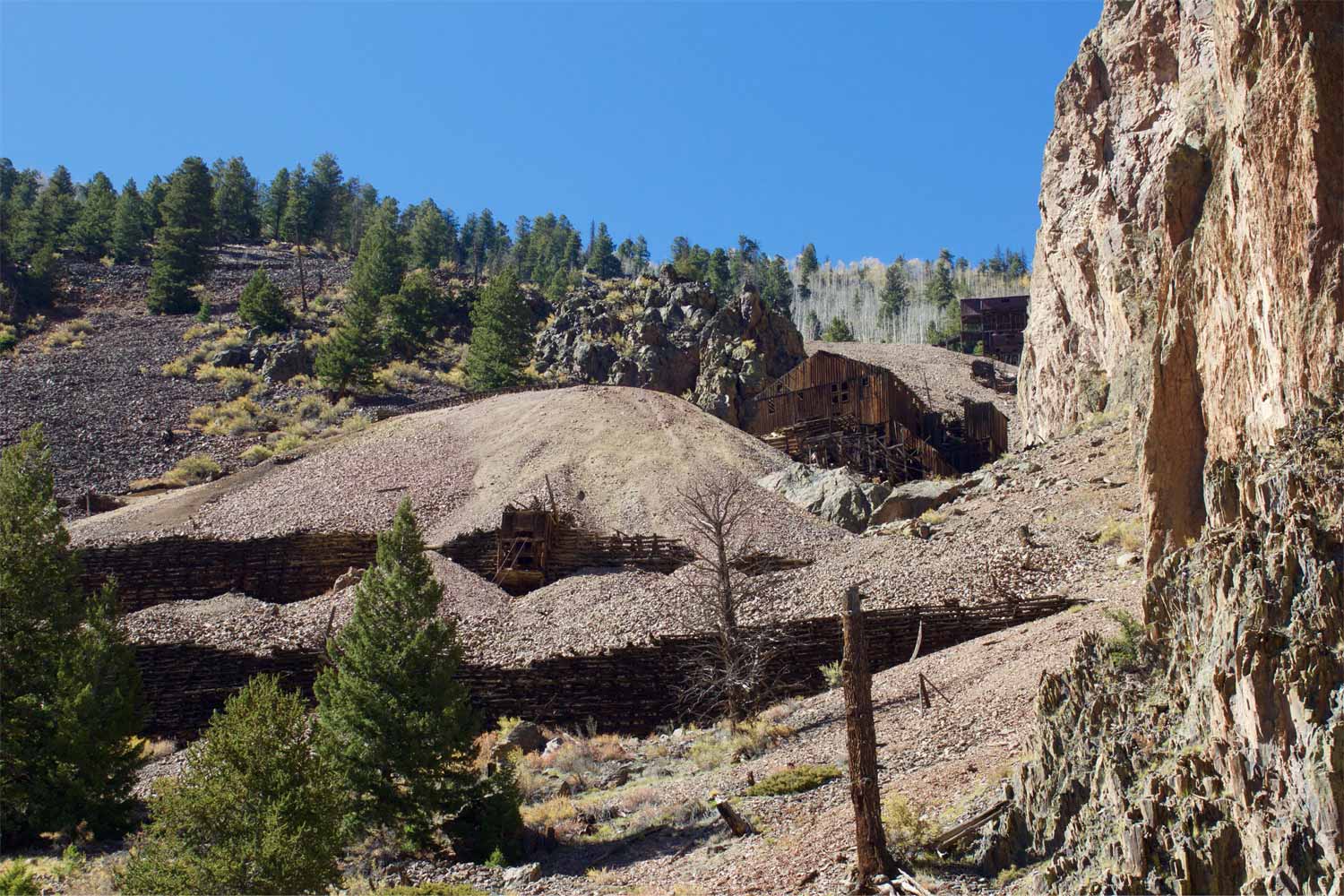 Things To Do
Creede's title of "The Last Boom Town" comes from it's legacy as a silver-mining town, which you can learn about in this PBS short documentary. As such, one of the best things to do in Creede is to drive its famous Bachelor Loop. This 17-mile historic loop takes you to several abandoned mines in-between beautiful scenic vistas. Two-wheel drive cars can certainly make this gravel-road route, but it's recommended to drive the loop backwards if your vehicle isn't great off-road. You can also rent ATVs and off-road vehicles in town if you prefer to not take your own car.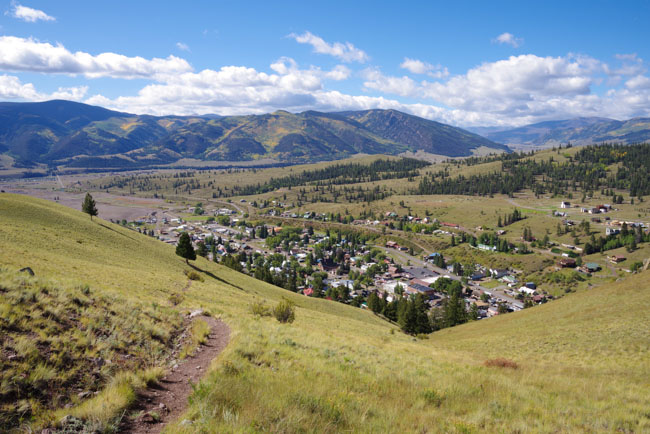 If you're looking to stretch your legs and get a good hike in while in Creede, the locals recommend checking out the Up and Over trail. As the name would suggest, this steep 3-mile hike takes you up to a gorgeous viewpoint overlooking the town and valley beyond. This trail can be completed either as a loop or an out-and-back from the trailhead across La Garita Street near the gas station. If you're hiking with children or just don't enjoy exposure to steep drop-offs, then it's recommended to do the out-at-back version.
Colorado Springs – Olympic City USA
How To Get There
At just under four hours, the stretch from Creede to Colorado Springs is the longest drive of this trip. Head out of Creede the way you came in along CO-149 S for 22 miles and then make a left onto US-160 E for 17 miles. When you reach Del Norte, turn left onto CO-112 E for 13 miles until you reach US-285 N which you'll follow for 64 miles. From there, make a right onto US-50 E (passing back through Salida) and follow that for 70 miles until you reach Penrose. Finally, you'll make a left onto CO-115 N for 30 miles into Colorado Springs.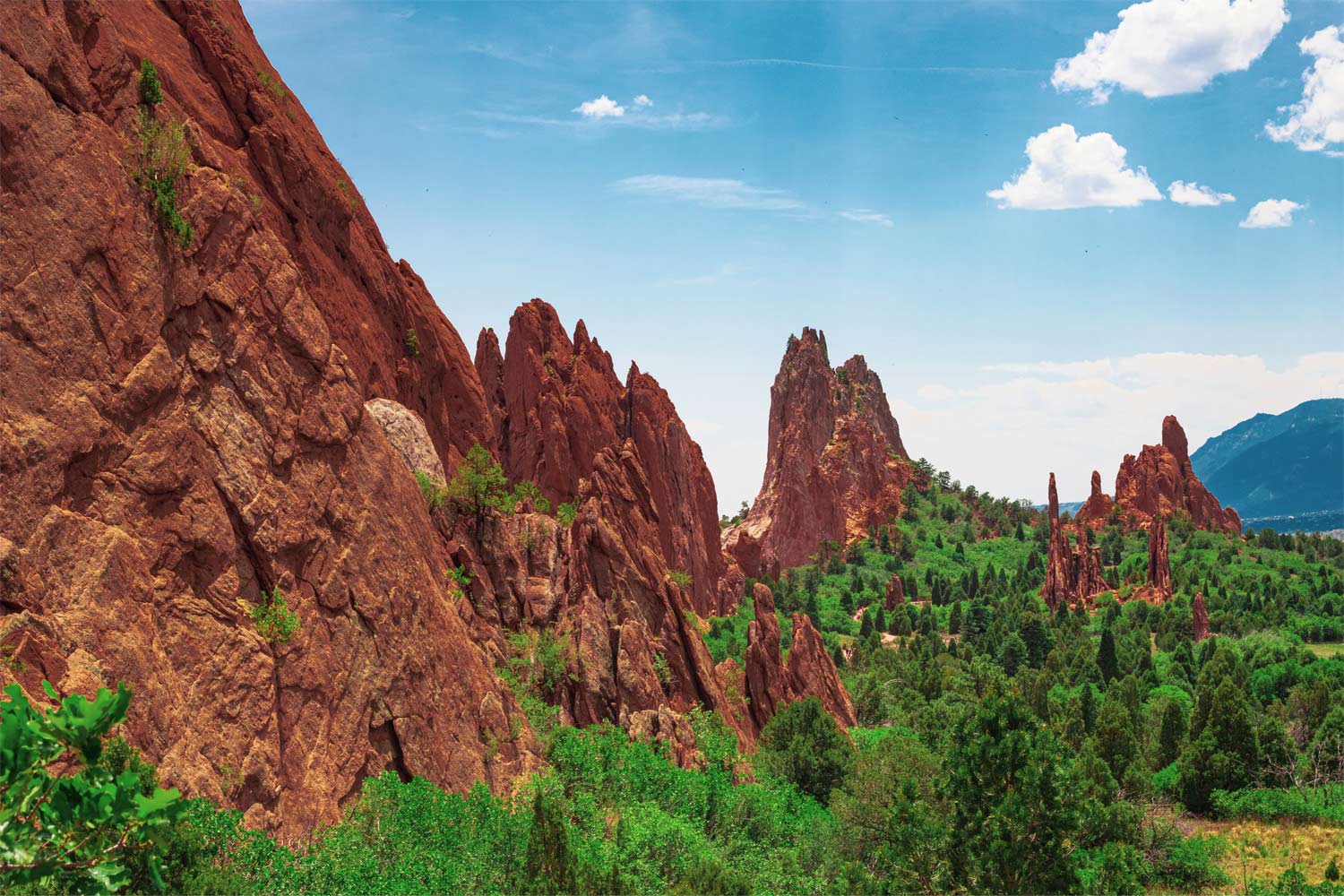 Things To Do
When visiting Colorado Springs, 100% the number one thing to do is check out the Garden of the Gods. From hiking to climbing to jeep and segway tours, there's a whole heaping lot to do at this picture-perfect place. For first-time visitors we recommend either taking a guided nature walk to learn about the area's history and geology, or just taking to the trails on your own to explore at your own pace. As with any hike or tour, just remember to bring plenty of water and some snacks along.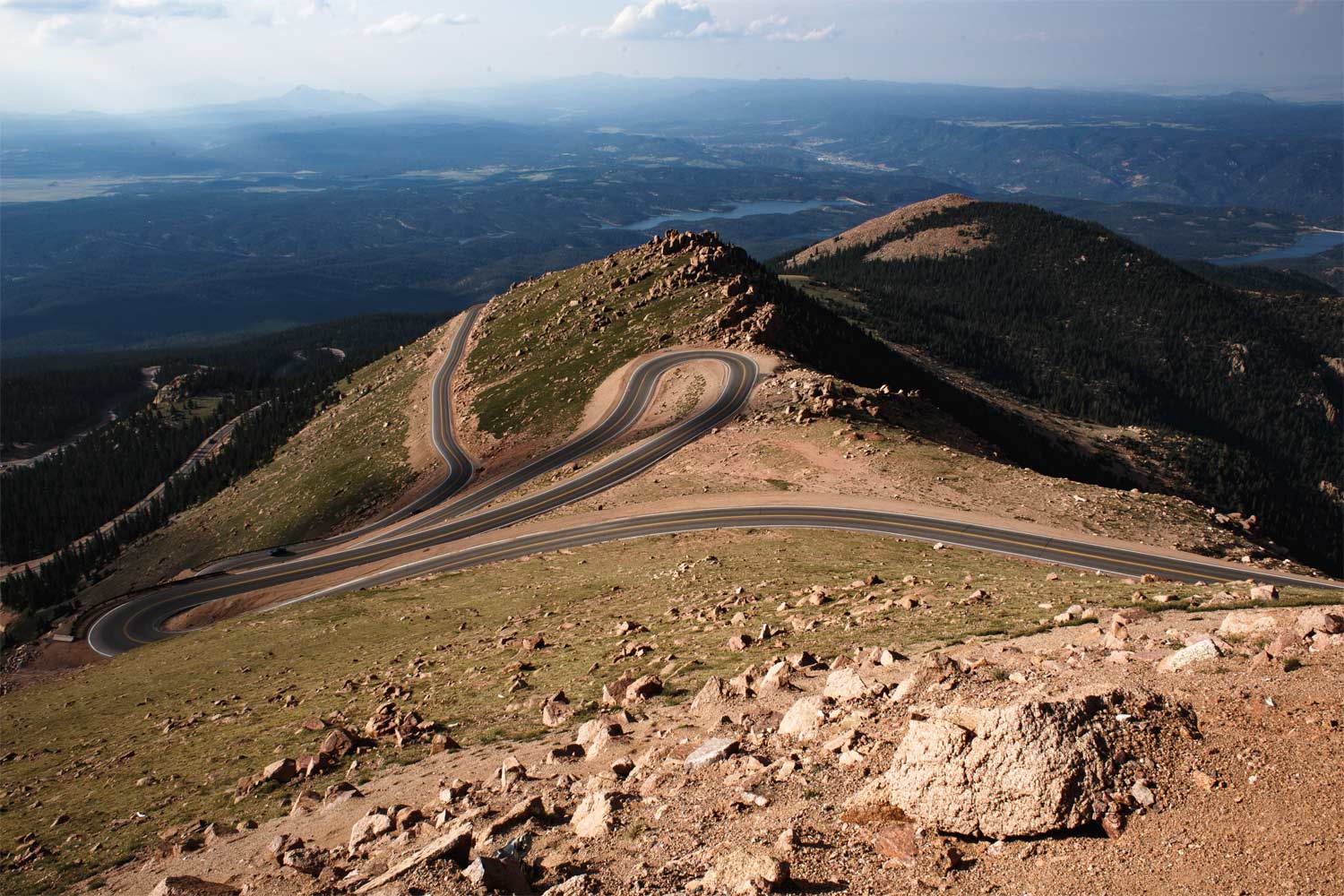 The next best thing to do on a visit to Colorado Springs is to head up to Pikes Peak. We love Pikes Peak because there's just so much to explore, and because there's so many ways to actually ascend the peak! Those with a lot of time on their hands can hike or bike to the summit, which makes for a rewarding journey. However, you can also drive up the scenic road yourself, join a guided bus tour, or even take a train to the top! No matter the route you choose, you won't be disappointed with this breathtaking destination.
Back To Denver
Heading back to Denver takes one last straight-shot drive of one hour and 20 minutes along I-25 N. Just 70 miles along that highway and you'll be back in the city at journey's end!
Well, that's it for this epic Colorado summer road trip. It's a lengthy stretch, but it also takes you through some of Colorado's most spectacular wilderness areas, adventurous mountain towns, and exciting cities. For another great SW road trip, check out our Ultimate Colorado and Utah Road Trip Itinerary.
More Reading
The Perfect Weekend In Pagosa Springs
Get New Blog Posts in your Inbox