Albuquerque Road Trip Itinerary – Hidden Masterpieces
By Kim Cassels • June 3, 2020
Albuquerque Road Trip Itinerary – Hidden Masterpieces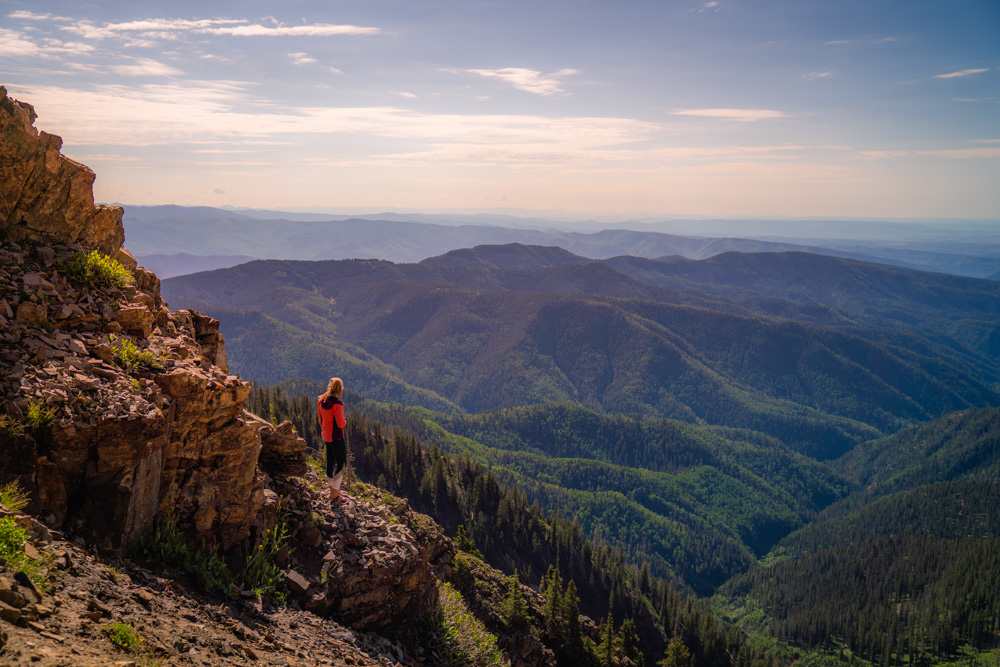 Taking an Albuquerque road trip into Colorado and Northern New Mexico means exploring untouched terrain and original American culture. If you've never been to the Southwest, get ready for history, food and art that cultivates your soul, a level of weird that sharpens your curiosity, and landscapes that'll make you cry— in a good way. 
This road trip meanders the widest swath of wilderness, history, and flavor combined that the country has to offer. Itinerary wise, it's all about the nooks and crannies left to Earth's magic, along with a few gems we humans make from time to time. Read on for a thorough wander through New Mexico and Southwest Colorado where national parks and monuments, festivals, hot springs, secret spots, and local insights are aplenty. 
Albuquerque, NM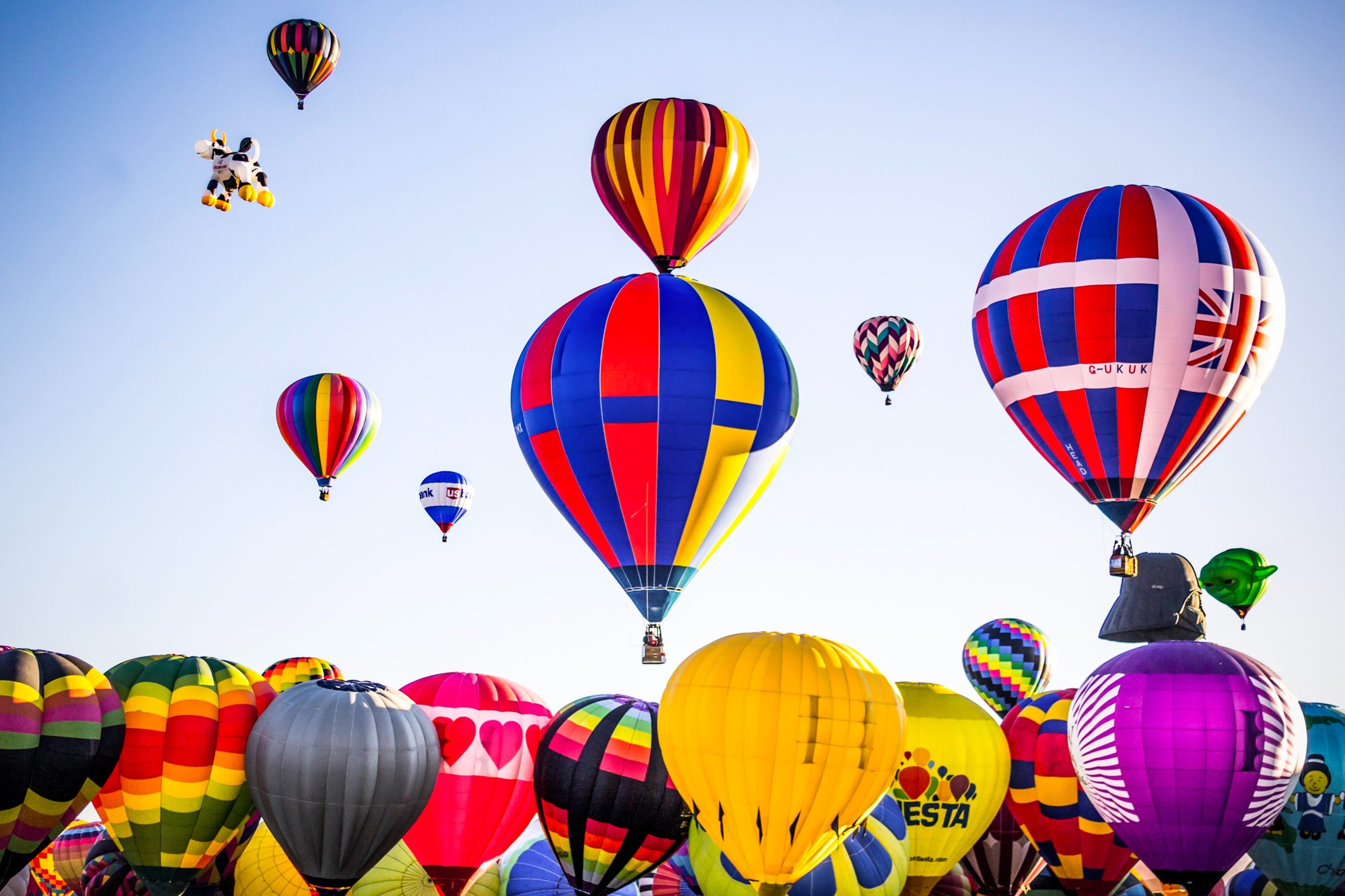 ¿Que Pasa? in the 505, Duke City, the Q! This town loves its green chile, flamenco, lowriders, and cultural heritage. ABQ also relishes in its rise to fame from the award-winning series, Breaking Bad, offering tours of the show's popular filming locations in the monikered Winnebago. 
This town is known to put on a pretty respectable presentation of hot air balloons. The Albuquerque Balloon Fiesta takes place every October to host the largest mass ascension of airborne wicker baskets in the world. It's a nine-day event definitely worth adding to the bucket list.  
Things To Do
The city washes right up into the foothills of the Sandia Mountains, where super-soaring views of Albuquerque and its inactive volcanoes can be enjoyed from the largest aerial tram in America. If you'd like to see the peaks from the volcano's perspective, head over to Petroglyphs National Monument.   
Need some sports on the agenda? Or maybe just an excuse to drink and yell with strangers?  Catch an Isotopes game during summertime for some minor league baseball. They don't always win, but they certainly put on a show. 
For a taste of the Q's local vibes, spend some time eating in Nob Hill, shopping in Old Town, and drinking in Corrales. Want to catch those lowriders bounce? Head to downtown on Friday nights. For flamenco, Hotel Albuquerque hosts lively performances on weekend nights, buy tickets here. 
Local Tips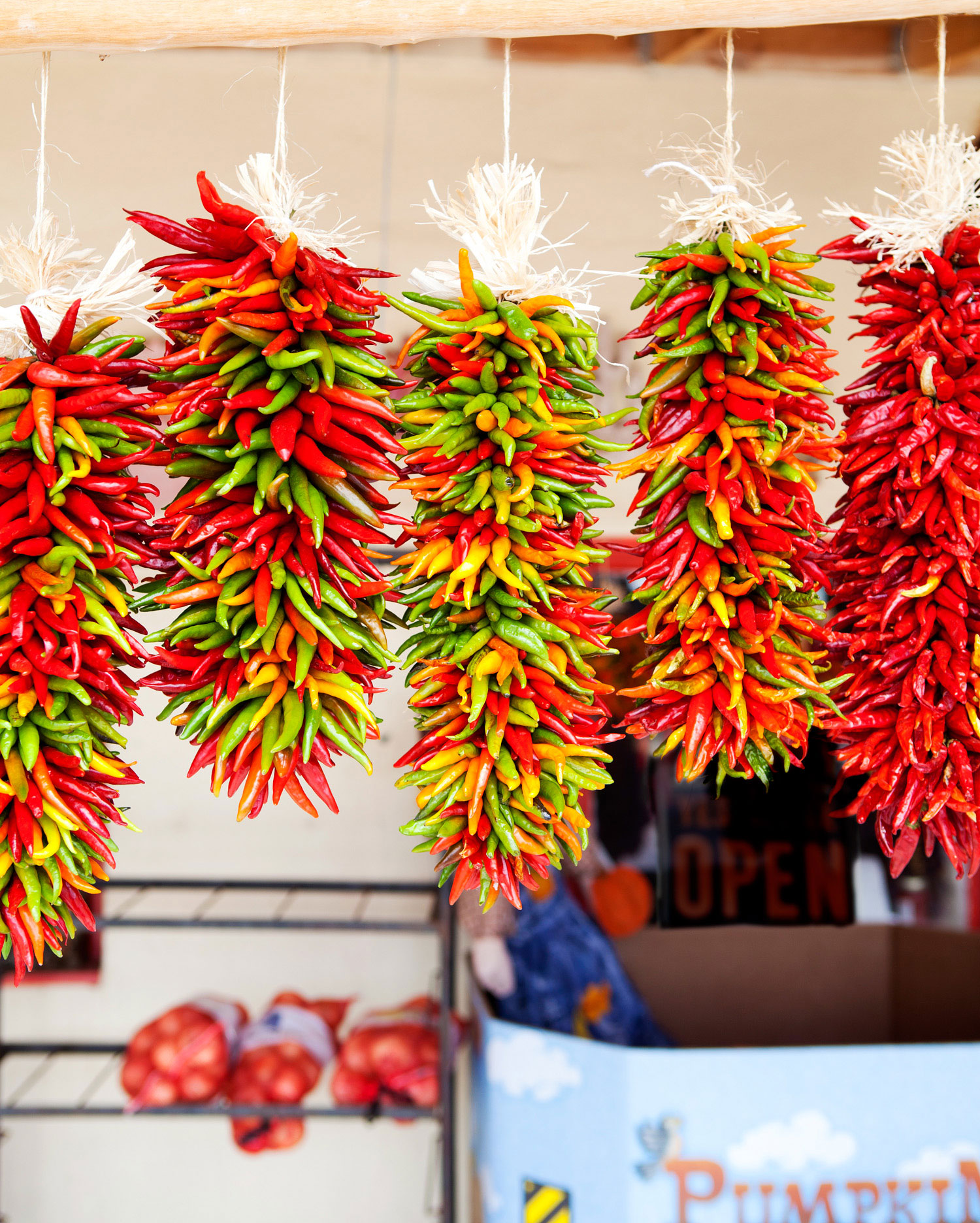 New Mexico is deadly serious about its chile, which is probably why it's the only state with an official question; red or green? Red chile has a deeper flavor that isn't as spicy. Green chile is a brighter and hotter pepper that goes great with just about everything. Want both? Ask for Christmas. 
Speaking of chile, if you're in the neighborhood of New Mexico University, go to the Frontier on Central. Order a cinnamon roll, fresh-squeezed orange juice and a breakfast burrito with green chile, you're welcome.
A downside to Duke City is that it boasts the highest rate of auto theft in the country, which includes break-ins. Always remember to lock the car and keep valuables out of sight. 
Santa Fe, NM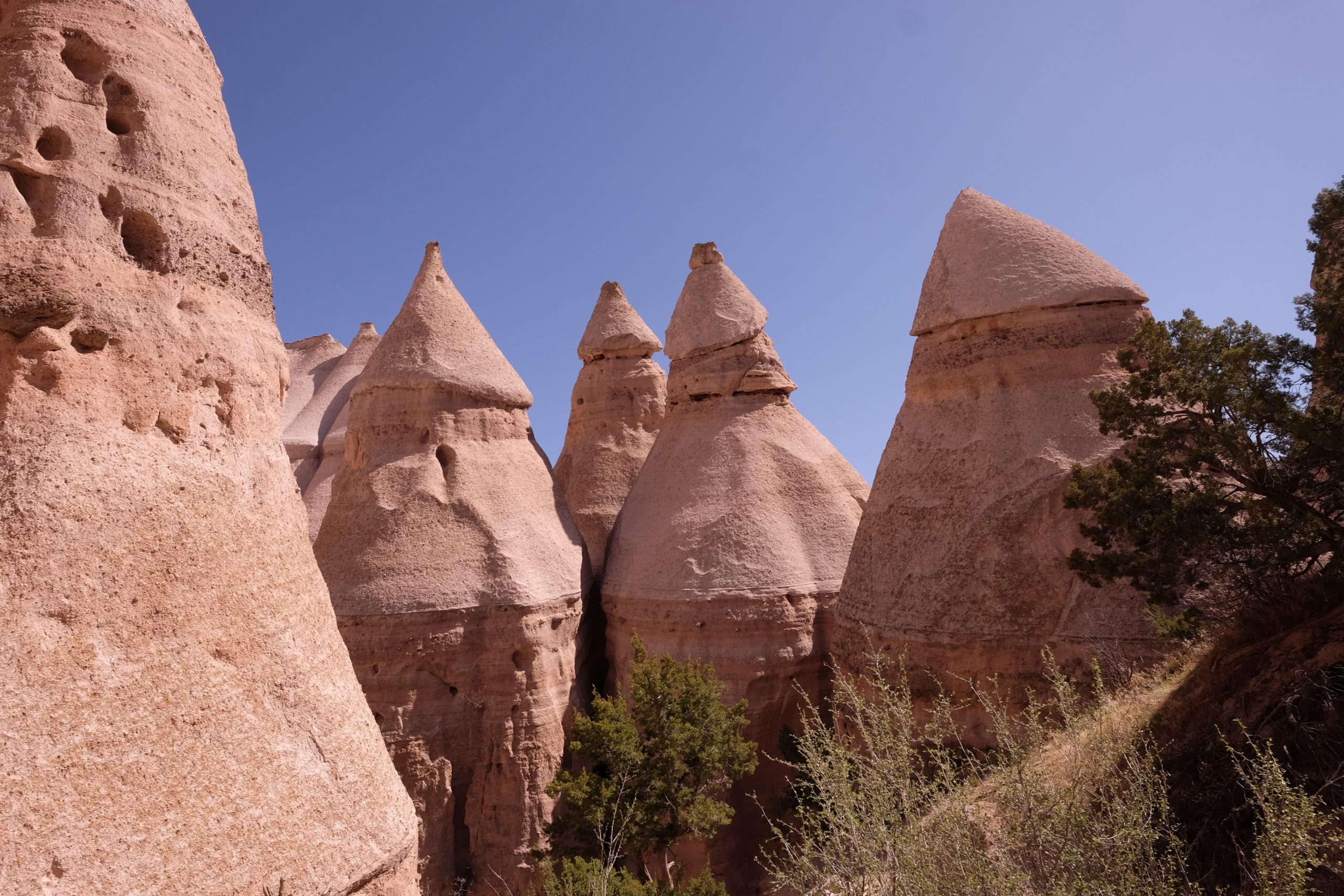 Onto the oldest capital in the country, head north on I-25. The traffic on this stretch of interstate can get pretty hectic during prime time commutes, so try to leave earlier in the morning or later towards the afternoon if you can. Otherwise, prepare to drive with gusto like a real Buerqueno! 
On your way, stop for a hike through the pumice mazes of cone-shaped hoodoos at Kasha-Katuwe Tent Rocks National Monument. After you take exit 259, it's about a 20-minute drive to these geometric formations that formed from volcanic eruptions 7 million years ago.   
Things To Do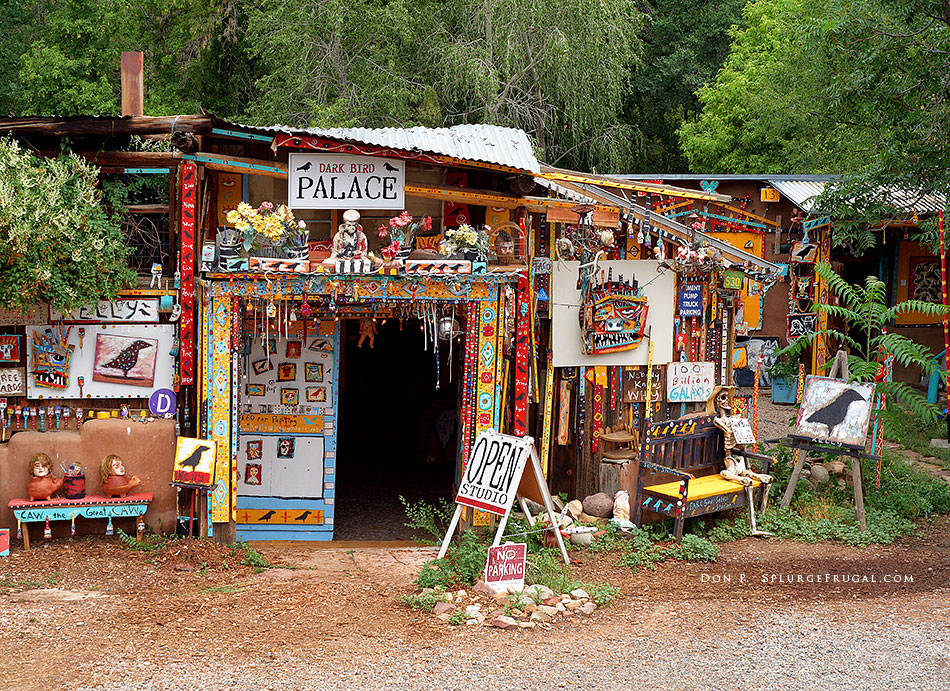 Get cultured! The Fe is a mecca for artists, so check out at least one of these famed spots connoisseurs consider an absolute must: 
The Santa Fe Opera House for world-class performances (not just opera)

Meow Wolf for an immersive, interactive experience that's turning heads in the art and entertainment industry 

Georgia O'Keeffe Museum for some of the most beautiful paintings brushed from the 20th century
Santa Fe is also a quintessential destination for gaining insight around the beginnings of colonization. This town's quaint, yet bustling historic district has set the bar for preserving sites long before the first Spanish overthrow in 1610. Strolling along narrow streets lined with living archaeology, you'll find:
The Oldest House, an adobe dwelling built and used by indigenous peoples long before European contact

Palace of the Governors, the oldest withstanding public landmark, which survived the Pueblo Revolt and the Civil War 

The Cathedral Basilica of St. Francis of Assisi, housing the eldest statue of the Virgin Mary in the country 

Plenty of restaurants and shops housed in original adobe structures. 
Local Tips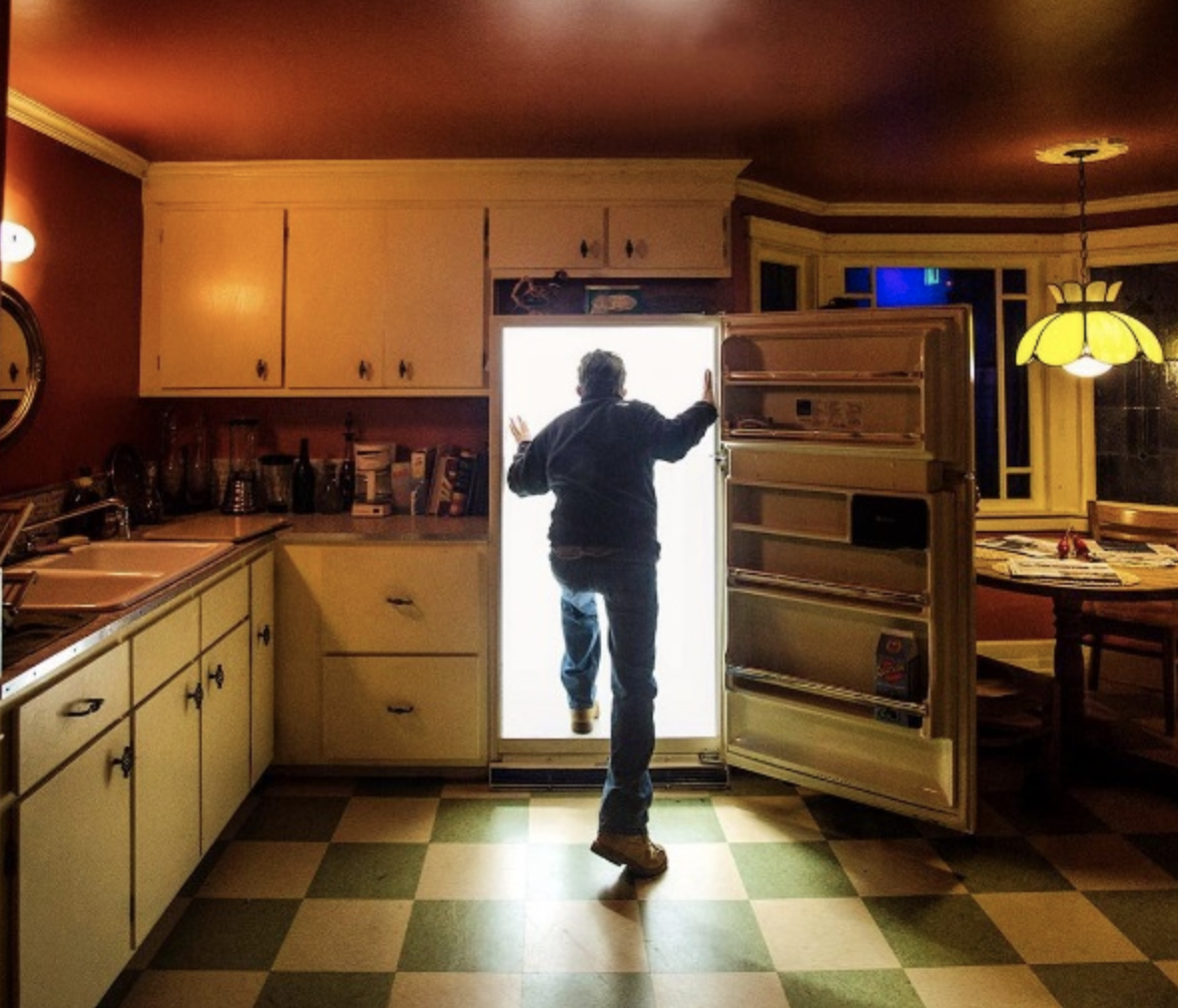 If you take your cocktails seriously, download the Santa Fe Margarita Trail Passport app for local guides to 45 amazing bars and restaurants. 
For Meow Wolf, buy your tickets in advance. The lines to the House of Eternal Return do seem to last for an eternity. 
Turquoise jewelry sold by local vendors isn't always, well, authentic. To make sure you're paying the right price whether it's fake or not, use this guide. 
Pagosa Springs, CO
En route to Colorado, make a detour on US-285 N towards the Origin at Rancho de San Juan. This incredibly unique, exquisitely carved cave now functions as a sanctuary, spa and lodge. Book in advance for a 2-hour tour and an ethereal sound healing session if you decide to make it a pitstop.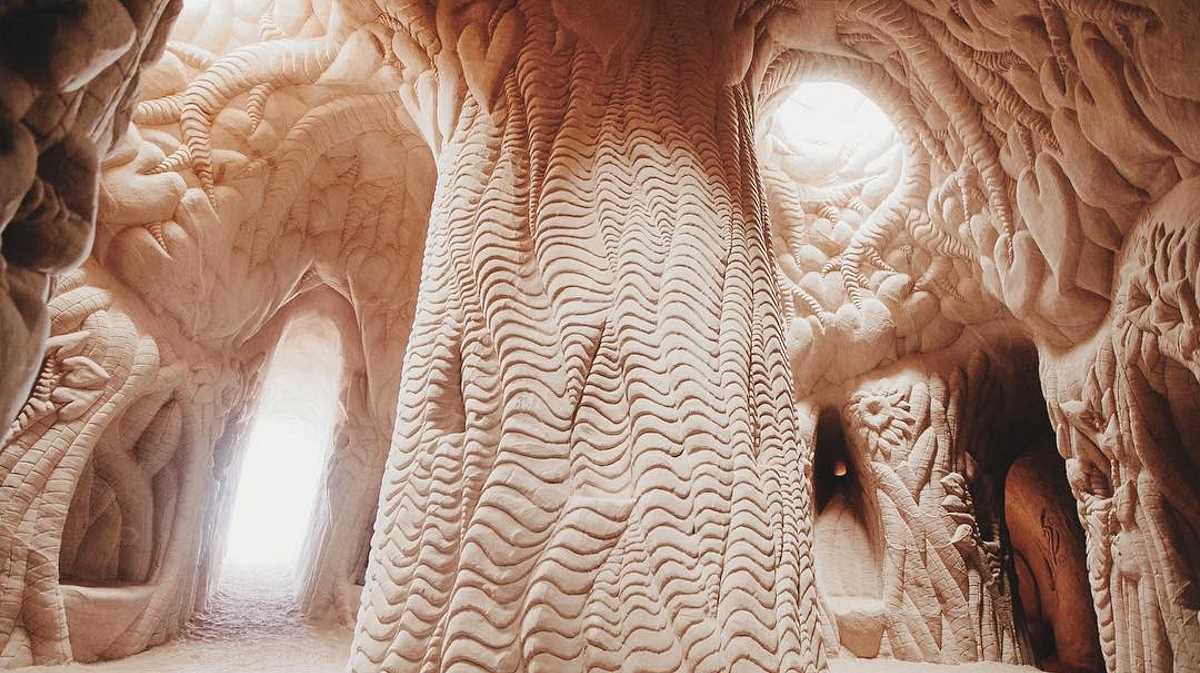 Upon arrival in Pagosa Springs, the heavy aroma of rotten eggs should promptly take waft. The sulfur smell is easy to get used to, especially after a soak in these internationally acclaimed hot springs. If you decide to stay at the resort, residents enjoy 24-hour access to all 21 pools, plush white robes and all.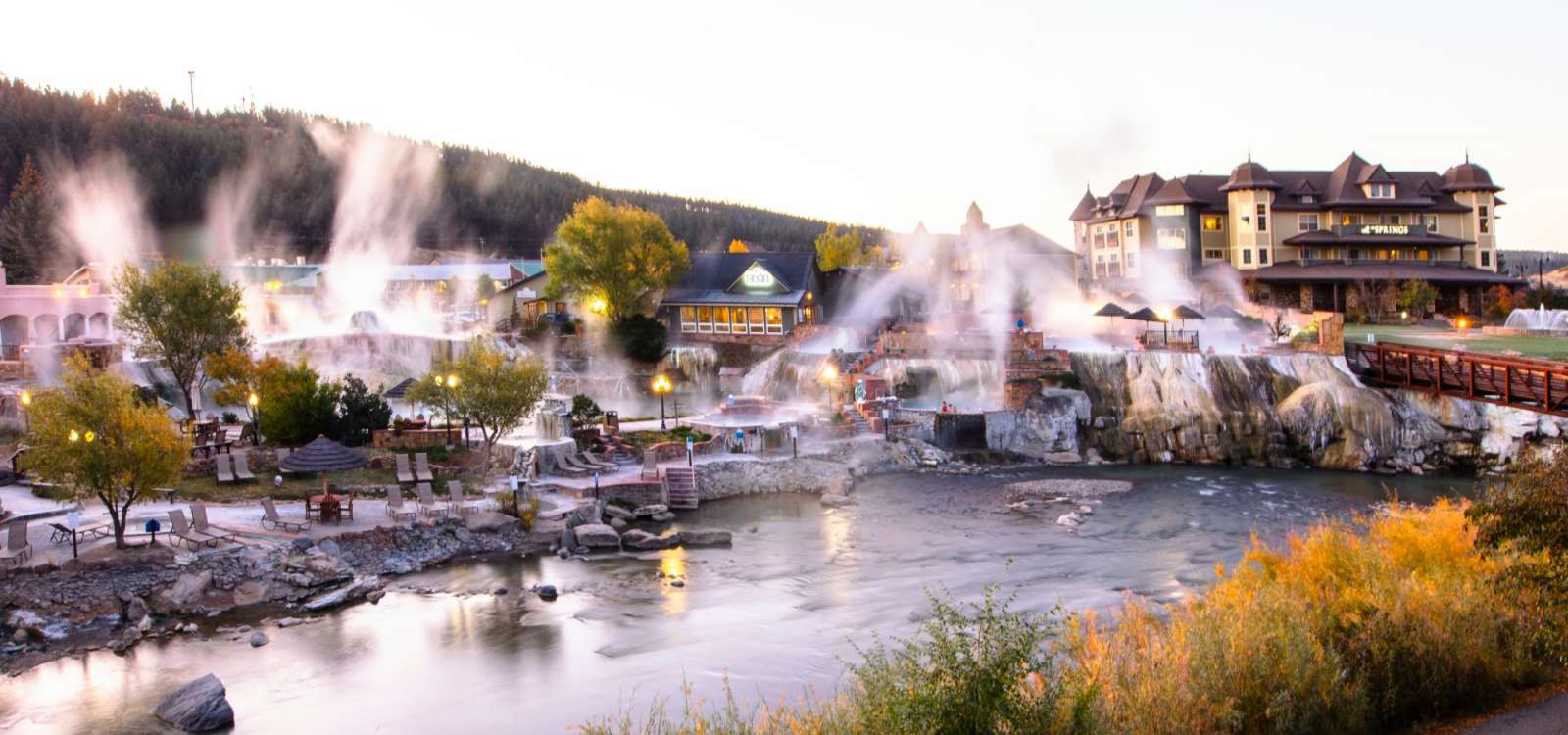 Things To Do
In Pagosa, one soaks, runs, then soaks again. Wintertime means running the slopes, springtime means running the Piedra River! This naturally stair-cased stream comes with adrenaline-pumping rapids that plop paddlers into iridescent pools one big drop after another. It's a great way to spend the day, or a couple if you're interested in camping alpine jungle style.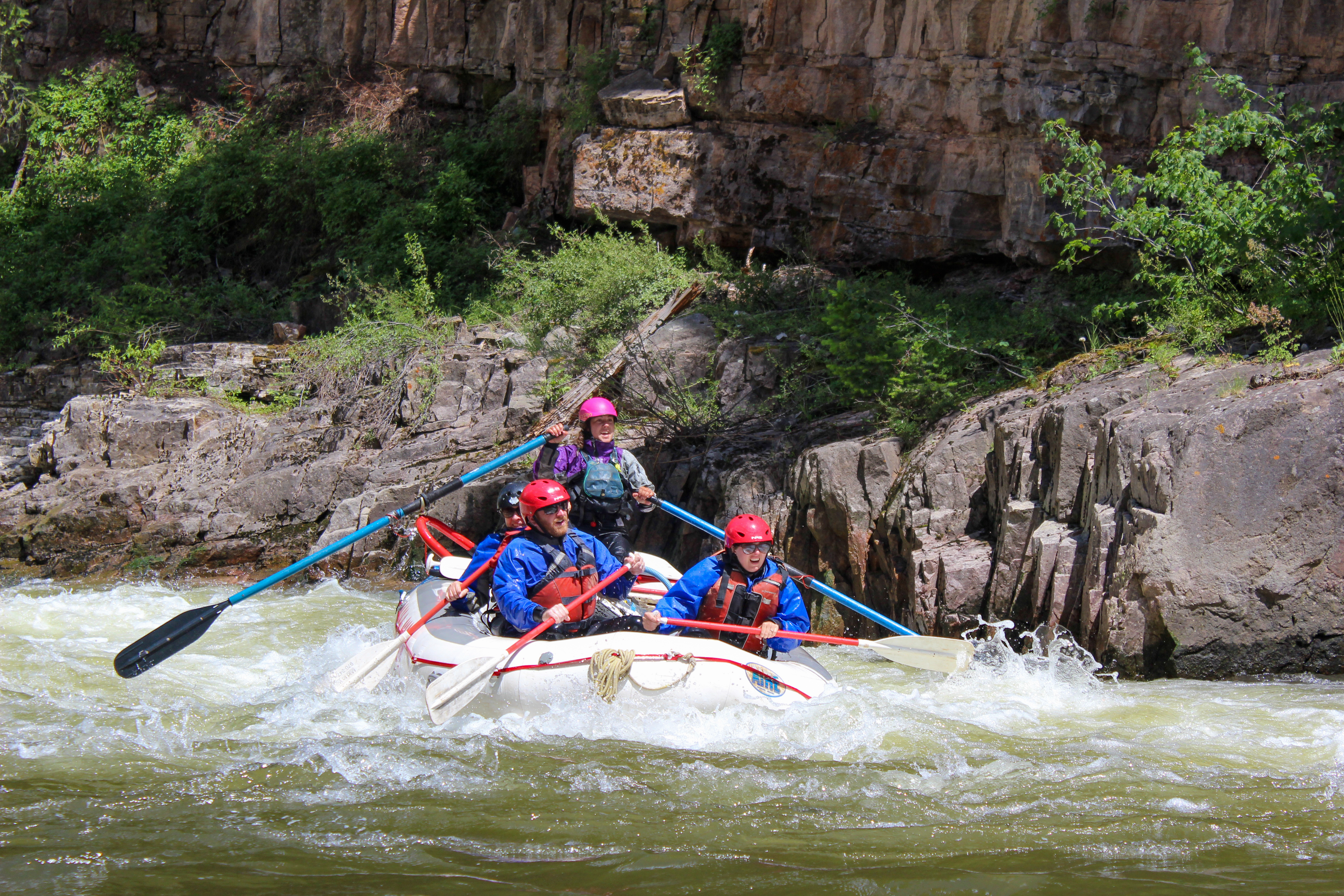 Pagosa Springs is still somewhat of an undiscovered gem from the masses migrating to Colorado. This leaves us with plenty of room to roam the trails both for backpacking excursions and day strolls.
For quick trips:  
Piedra Falls

Treasure Falls
For hikes that will last the entire day or overnight, get yourself out to:
Rainbow Springs 

Fish Lake
For exploring ancient ruins:
Chimney Rock National Monument 
Local Tips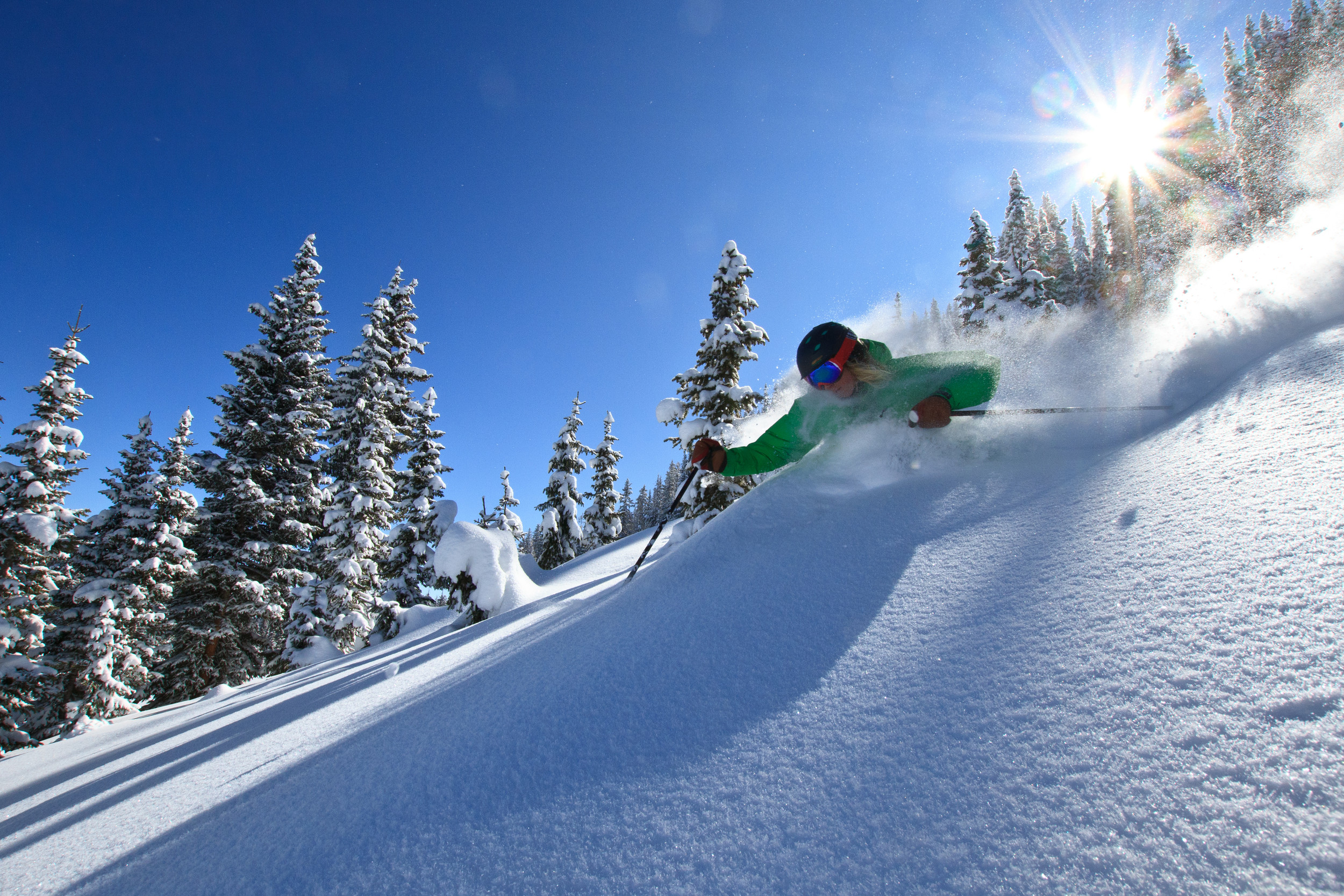 The conservative speed limits here aren't just for pedestrians; deer and elk pretty much run the place. Dawn and dusk especially, chill on the gas pedal unless you don't mind replacing the entire front end of your vehicle or totaling it. 
For the local eat and drink spot, go to Kip's Grill. This is a small place that knows how to satiate the grumbling guts of hard-working ranchers and outdoor enthusiasts with mounds of nachos, fat tacos, and juicy burgers. Be ready for an hour-long wait during prime dining hours, it's totally worth it. 
If you're here during pow season, Wolf Creek Ski Area usually dotes fewer crowds and more snow than Purgatory near Durango. 
Durango, CO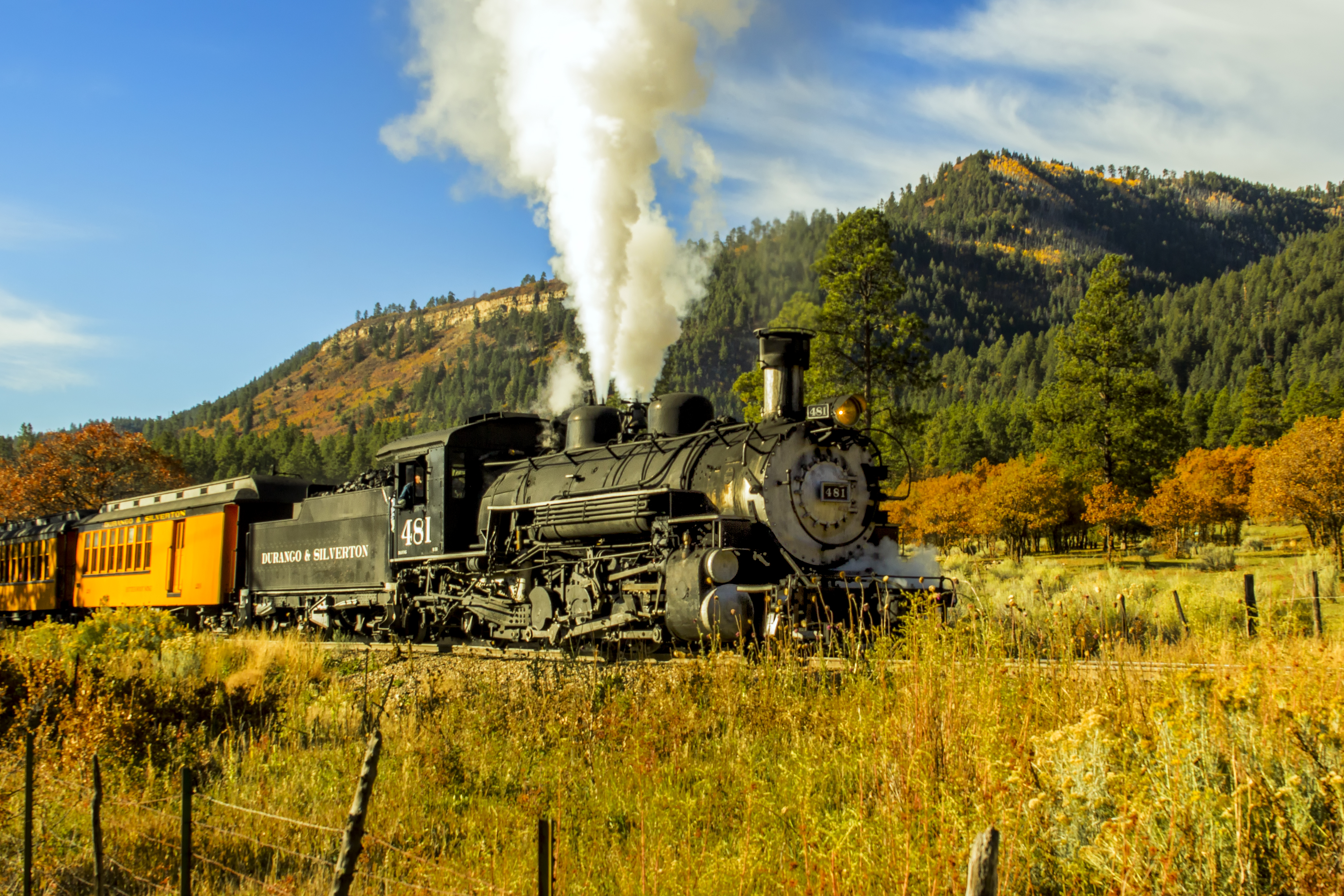 Head west on US-160 to roll into USA Today's "Worst Dressed Town" in an hour. You may have already heard of Durango's claim to fame (aside from its functionally attired residents) from the Durango Silverton Narrow Gauge. Riding the train is a staple experience for visitors. It's also HIGHLY recommended to ride the tracks one way and shuttle on the way back. Pair it up with a jeep tour of Silverton and you're golden. 
As for the atmosphere, it's pretty unbelievable. Locals bike from their Victorian homes, local businesses support one another unequivocally, and people genuinely smile and wave hello here. With a welcoming charm so absolute, all nestled up in a Rocky Mountain's bosom, Durango makes for a pleasurable stay no matter what's on the itinerary. 
Things To Do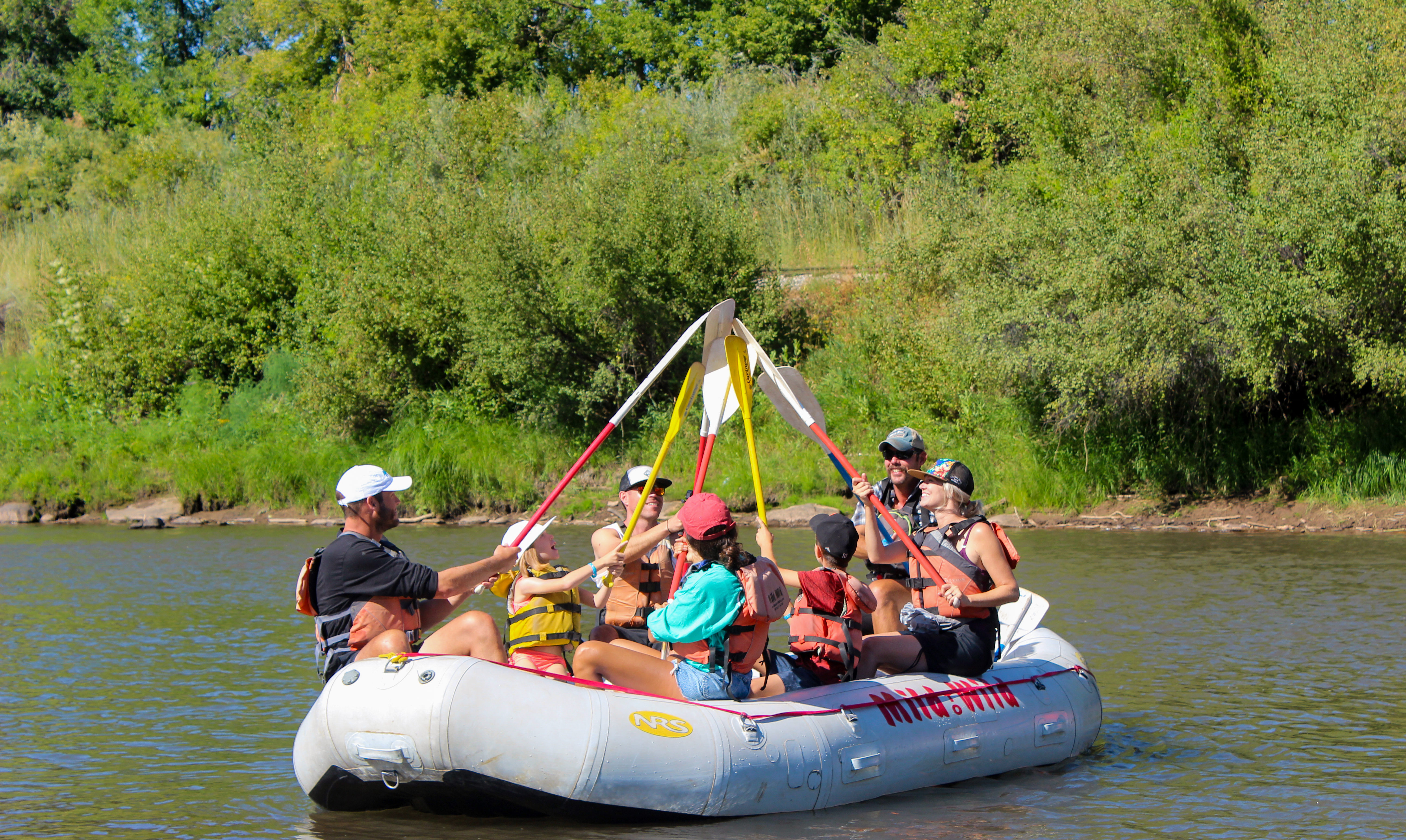 First things first, get on the river. Tubing, kayaking, SUPing, and rafting the Lower Animas is the number one way to recreate during the warmer months. Go with a trustworthy river guide to punch Smelter Whitewater Park right in its bubbles. 
Next, get on your bikes and ride! Even if you're not looking to rip, it's still a better way to get around town. Mountain bikers and peaceful riders alike won't have trouble finding trails right in town. To rent bikes, go here.   
For breezy bike rides:
Animas River Trail

Horse Gulch 

Overend Park 
For over-the-handlebars kind of shredding:
Junction Creek to Hoffheins Connect

Raider's Ridge 

Animas Mountain 
And while you're here, drink beer. Steamworks Brewery is a definite favorite located a block from downtown. Ska Brewery can be found at almost any restaurant, and the headquarters are on Durango's southend. Animas Brewing Company is conveniently situated along the Animas River Trail and the train tracks. All breweries also take their food very seriously. 
Local Tips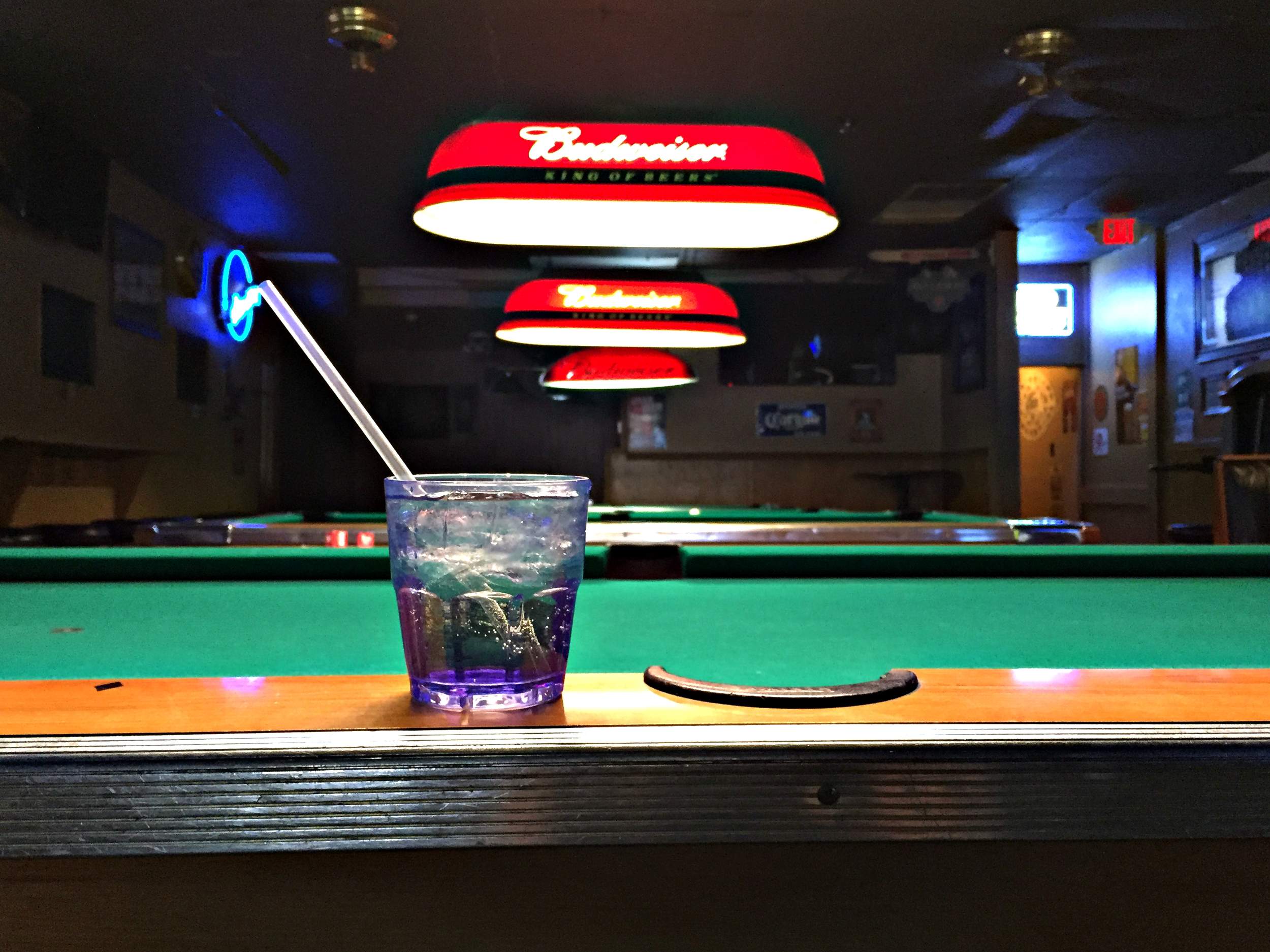 Parking downtown is limited and may cause you to yank out some hair (hence the biking suggestion). To avoid self-inducing agony, park a couple of blocks away in the adjacent neighborhood to Main Ave. It's free, it's a beautiful walk and closer than you think. 
Downtown has plenty of bars of every breed from the classically rambunctious to quietly refined. But if you want to party like a Durangotang ending a day of adventure with another one, hit up the Roadhouse. It's the dive where locals go to smoke indoors and take shots of the acclaimed Purple… expletive with a capital F. Enough said. 
The roadside attraction, Pinkerton Hot Springs, isn't an actual rock formation, it's concrete. Nice place for a photo though! Also, please don't fill up your water bottle from it. 
Telluride, CO
Hop on US-160 west towards Mancos, then take CO-145 north. Once in Dolores, take a magical detour to Colorado's one and only geyser on Forest Service road 535. After 23 miles you'll see the trailhead. The hike is just under 3 miles through lush woodlands to this burbling, aqua pool where visitors should look, not touch or swim, or even approximate for too long due to the fountain's naturally toxic chemicals. Fun! 
For a stay in western wilderness luxury, just up the road from the trailhead is Dunton Hot Springs, an incredibly remote resort that's taken the place of an old ghost town. 
Things To Do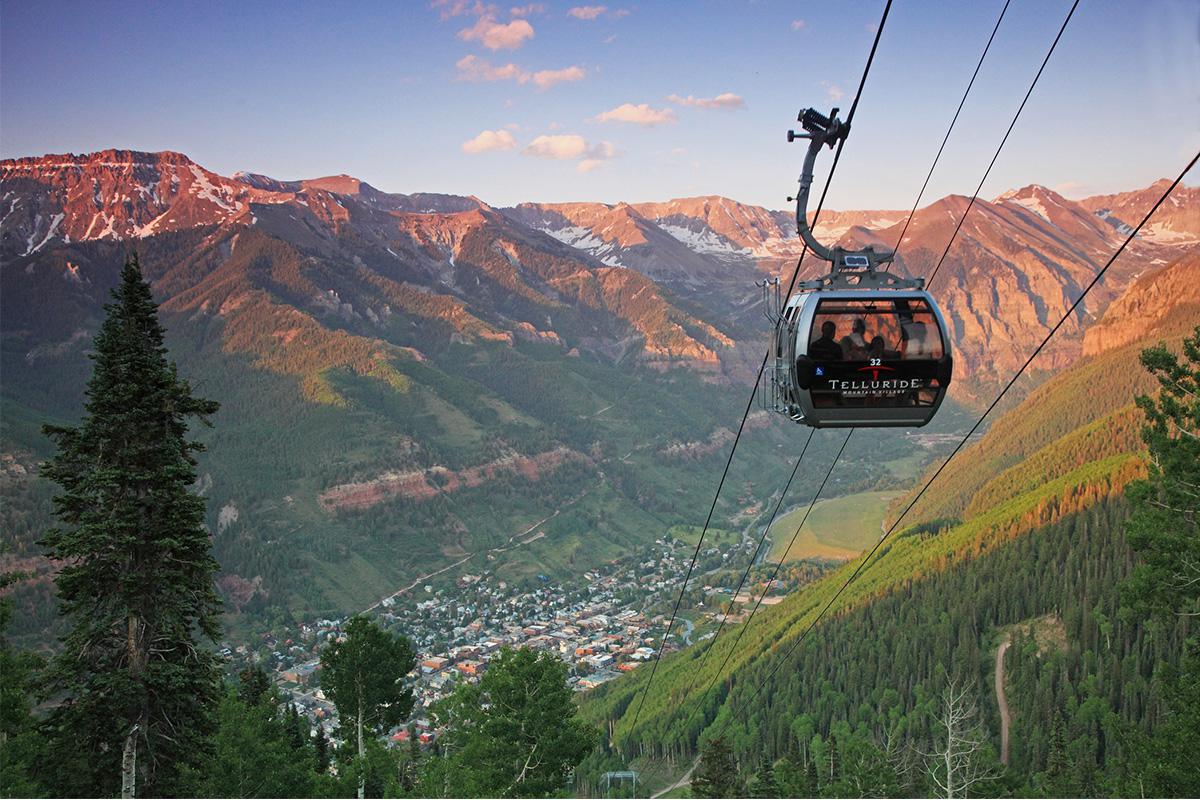 Cruising into this bougie box canyon is a pretty epic experience, but even more so if you're aloft. Park at Mountain Village and ride the free gondola into town for absolutely astounding views of San Juan Mountain peaks and celebrity vacation homes along the way.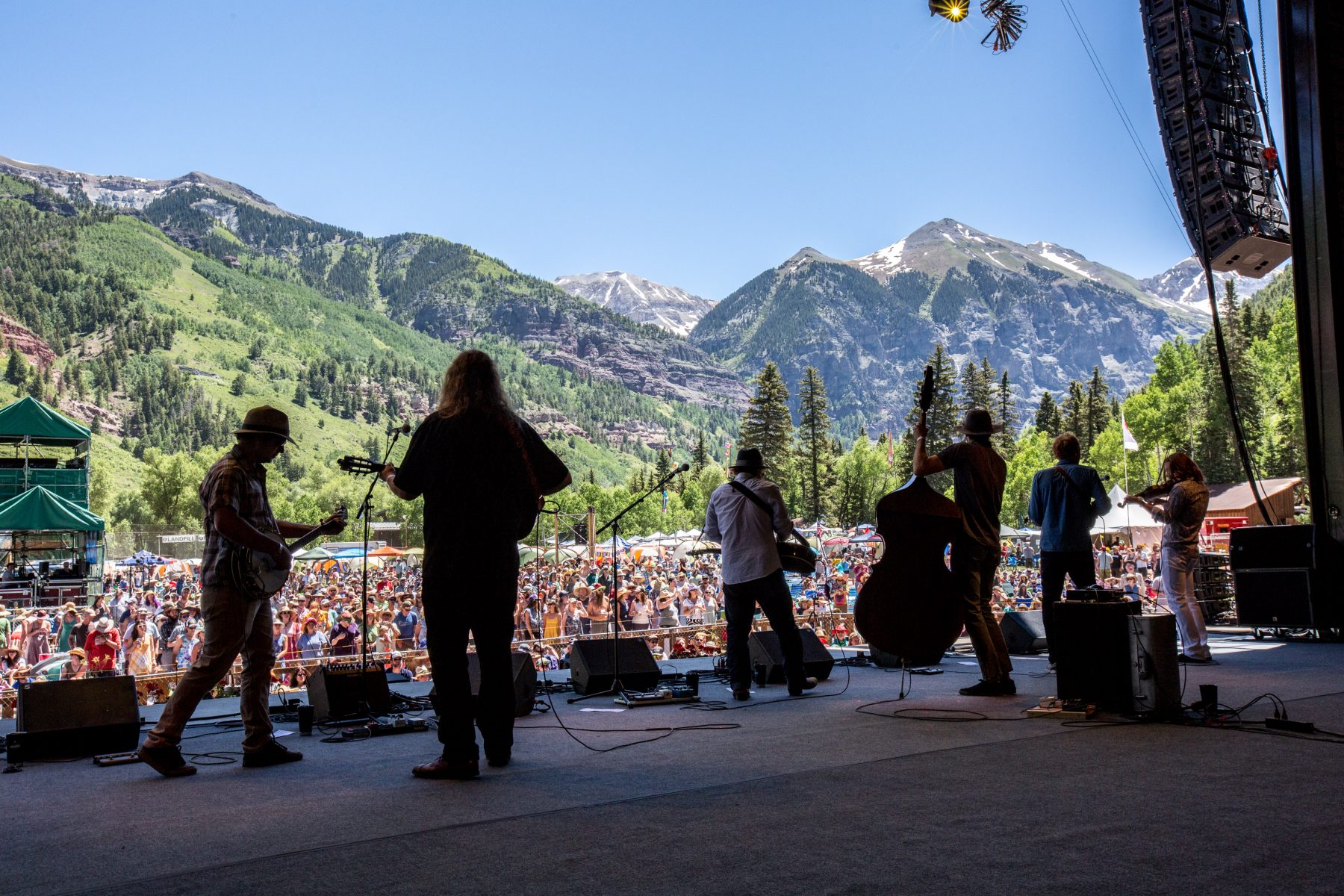 Regardless of the length of your stay, try to catch a festival while you're here. From jazz to mushrooms, Telluride always has some sort of themed tertulia underway. Some are free like the Fire Festival and certain events from the Telluride Film Festival, otherwise buy a ticket a couple of months in advance.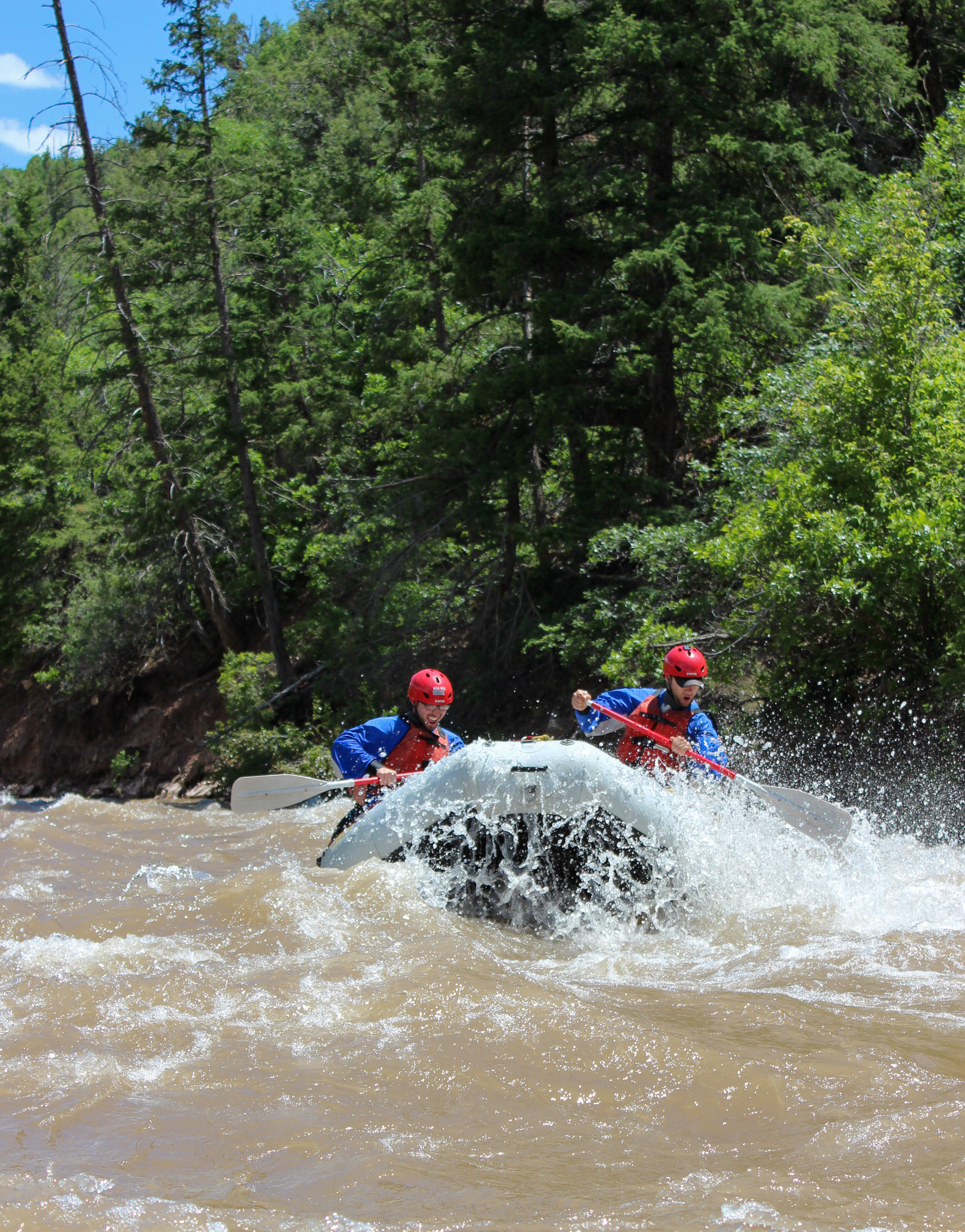 There's a river here, and if you haven't caught on yet, running those things is in Colorado's blood. The San Miguel River flows just outside of Telluride through a narrow crimson canyon. Its constant class II rapids promise a cheery ride for those well acquainted with whitewater to anyone who hardly takes their toes for a dip. Raft it for a half-day, at least.   
Local Tips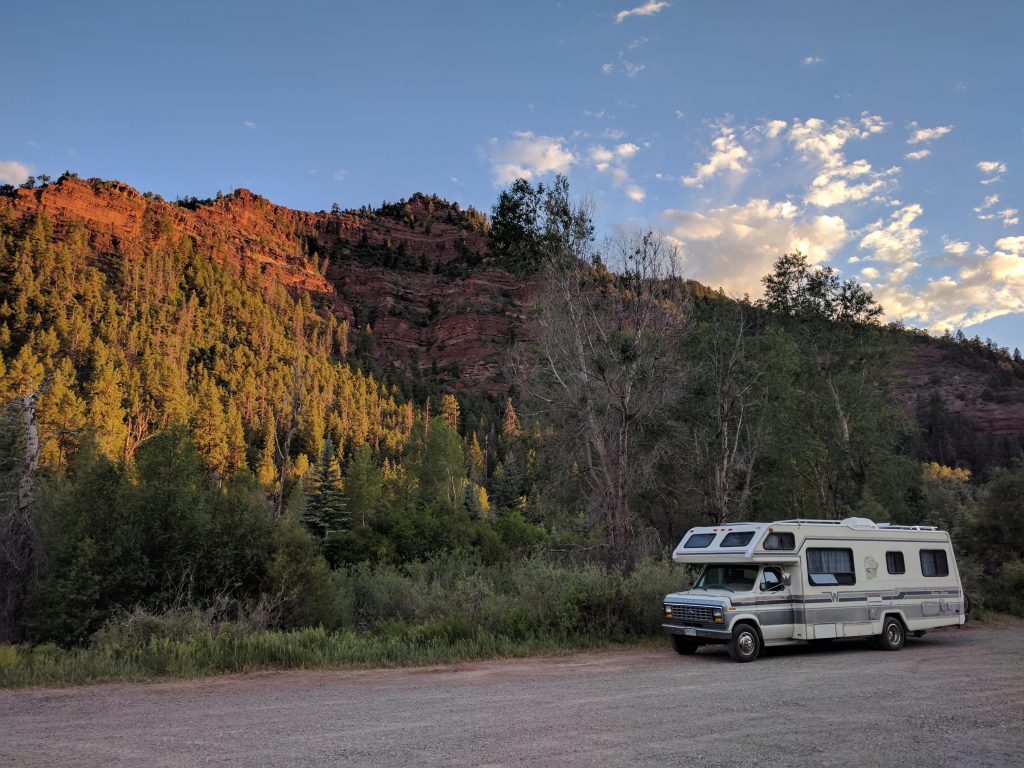 If you want to stay near Telluride without paying a chunk of your life savings to do so, established and free camping can be found along the San Miguel River on CO-145. 
Also, dining here can be a little saucy price-wise, but one can find mercy on their wallet at plenty of happy hours. The Liberty Bar & Lounge bartenders in particular make a strong $5 cocktail. For a deal on pitchers of beer, hit up the Cornerhouse. 
Bear Creek Trail is Telluride's most popular hike. Depart from this beaten path after about 20 minutes and follow a social trail to the left. This forested route along the creek will lead you to "Little Hawaii."  
Mesa Verde National Park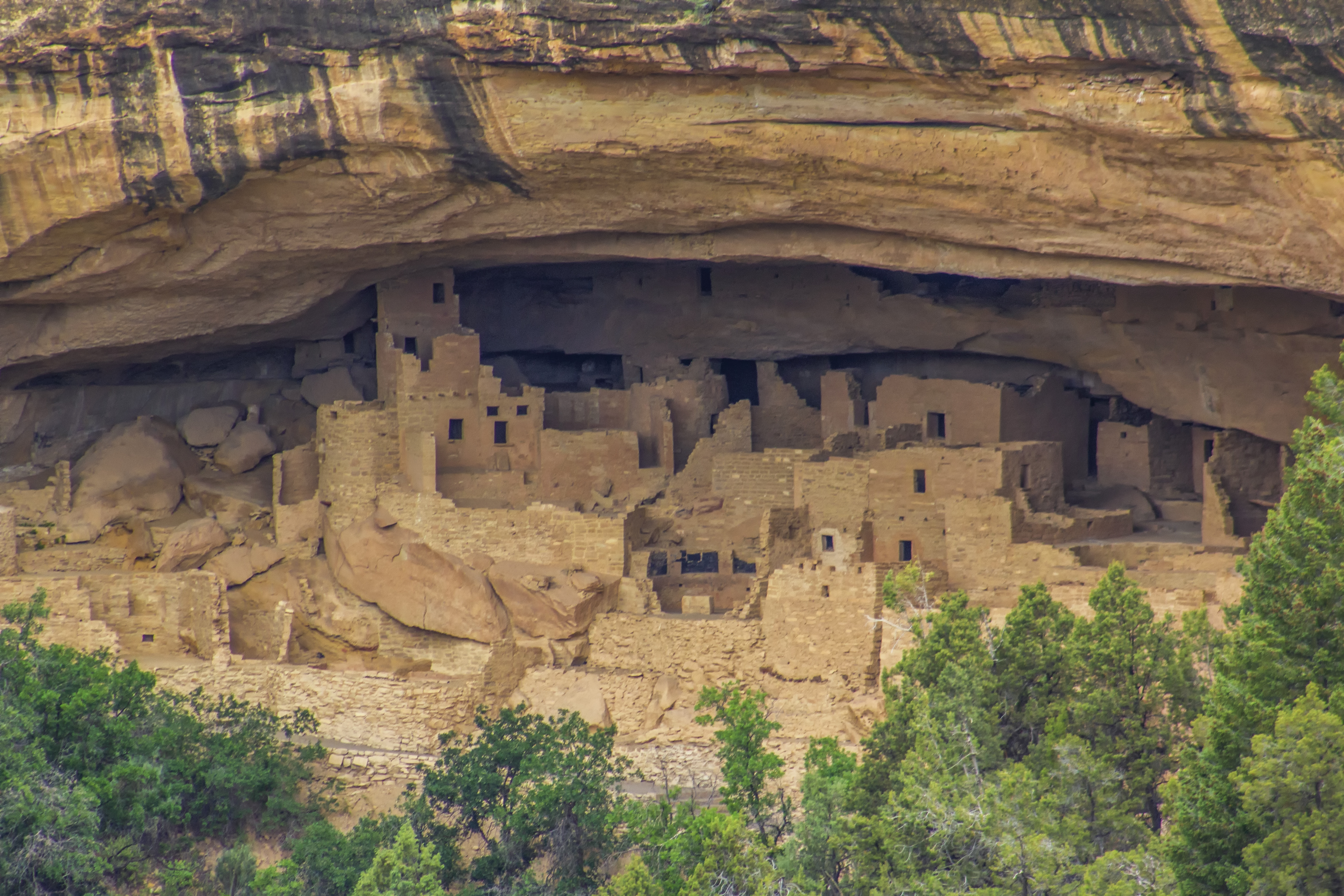 Head south on CO-145 towards Mancos. Once you've made it back to 160, head west for 10 minutes to reach Mesa Verde National Park. Exploring the largest collection of archaeological sites in North America does take a little time, but one could appreciate the experience even for a couple of hours. To explore the ancient cliff palaces up close and personal, book a guided tour. Otherwise, plenty of trails come with great views of the ancient city.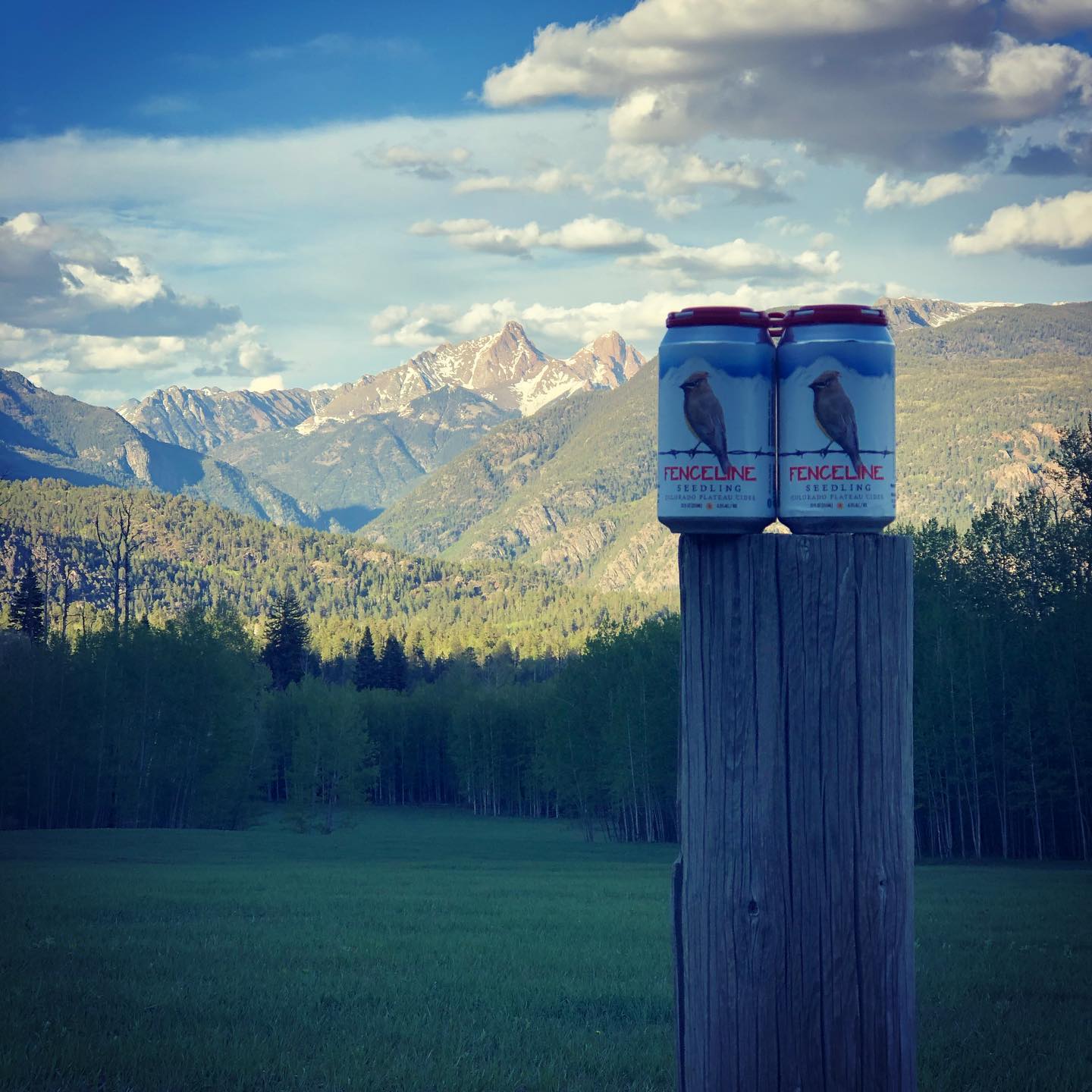 If you want to stay awhile, camping spots are usually available in the park at Morefield. Gorgeous and dispersed camping can be easily found just past Mancos State Park as well. Before you leave, stop for the best byproduct apples can make at Fenceline Cidery. Want a hand-tossed pie? Stop at the Mancos Pizza Company (connected to the town grocery store). 
To Jemez Springs, NM
Head over to Hesperus via US-160, then head south on CO-140 which becomes NM-170. Once in La Plata, take 574 to Aztec. The Aztec Ruins National Monument is a great lunch spot for devouring a Blake's Burger.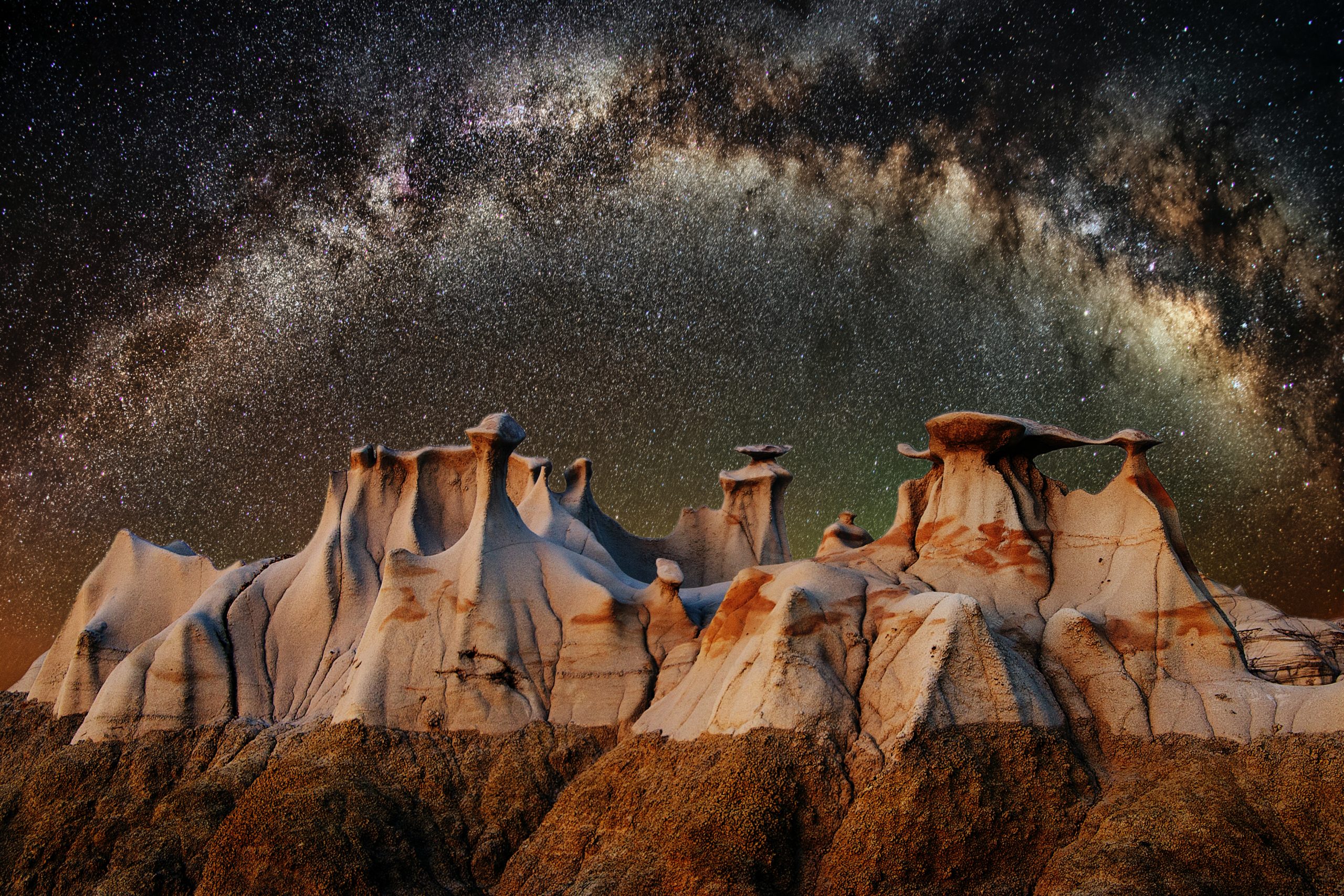 In Aztec, take US-550 south. In about an hour, you'll reach an optional turn off to the Bisti/De-Na-Zin Wilderness on Rt 7023, aka the Bisti Badlands. This area is riddled with some of the most miraculous mud sculptures geology can manufacture. These alien-esque badlands don't come with established trails, so explore mindfully and practice leave no trace if you choose to camp here. 
Things To Do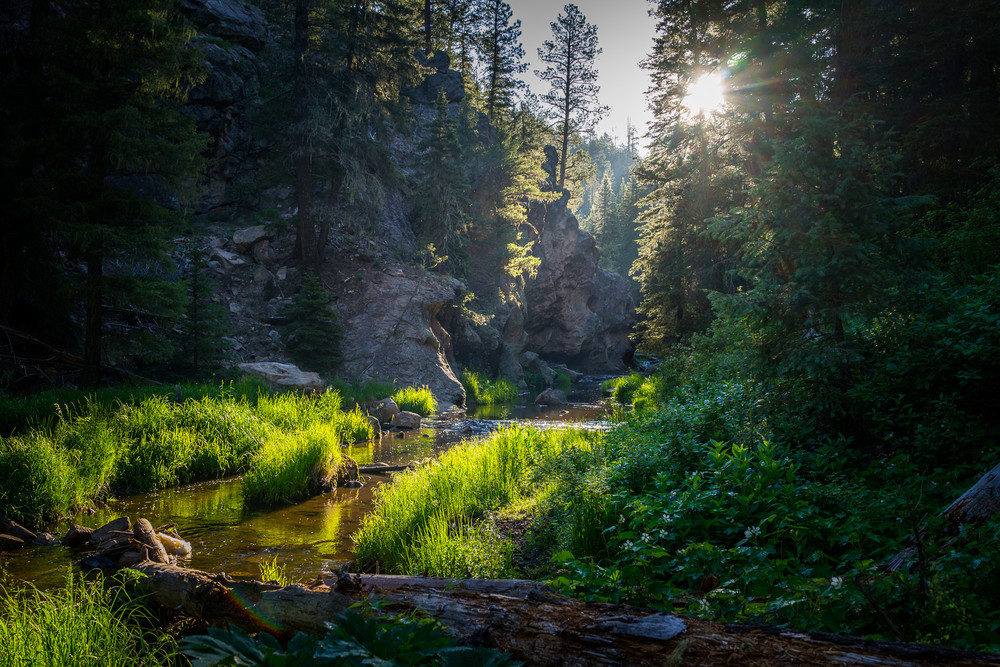 The Jemez is a historically significant area within a vast wilderness. These New Mexico mountains hold ruins, hot springs, Native American reservations, and small developments. 
Stopping first at the Jemez Historic Site pays homage to the indigenous peoples who lost their livelihood to European explorers in unimaginable violence. The ruins themselves are not from ancestral Puebloans, they were established by Spanish settlers. For insight into North America's ancestors, the small museum displays archaeological findings, traditional drums, and the area's history as told by Native peoples.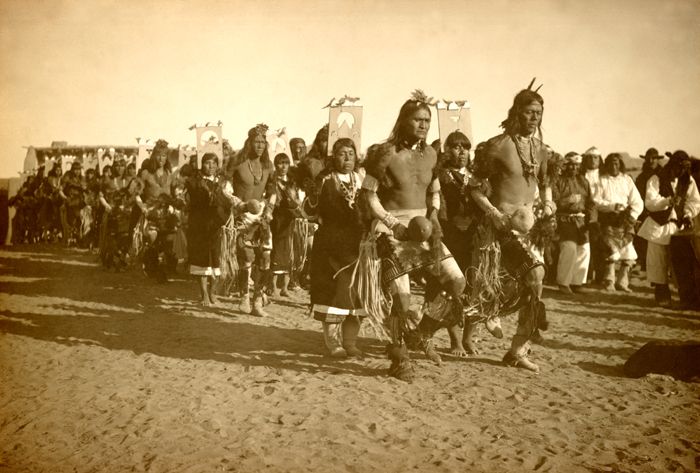 You can enjoy Jemez hot springs at the Bath House, or hike to primitive ones. For adventure soakers, here are the unestablished springs:
Spence is the most popular and easiest hot spring to access which comes with two pools and a beautiful few overlooking the ponderosa forest. 

McCauley is accessible from an hour-long hike to larger pools nestled in woodlands. This hike does get fairly steep in sections. 

The San Antonio hot springs can be found stacked on a hillside after a short walk. High clearance vehicles may come in handy when getting to the trailhead.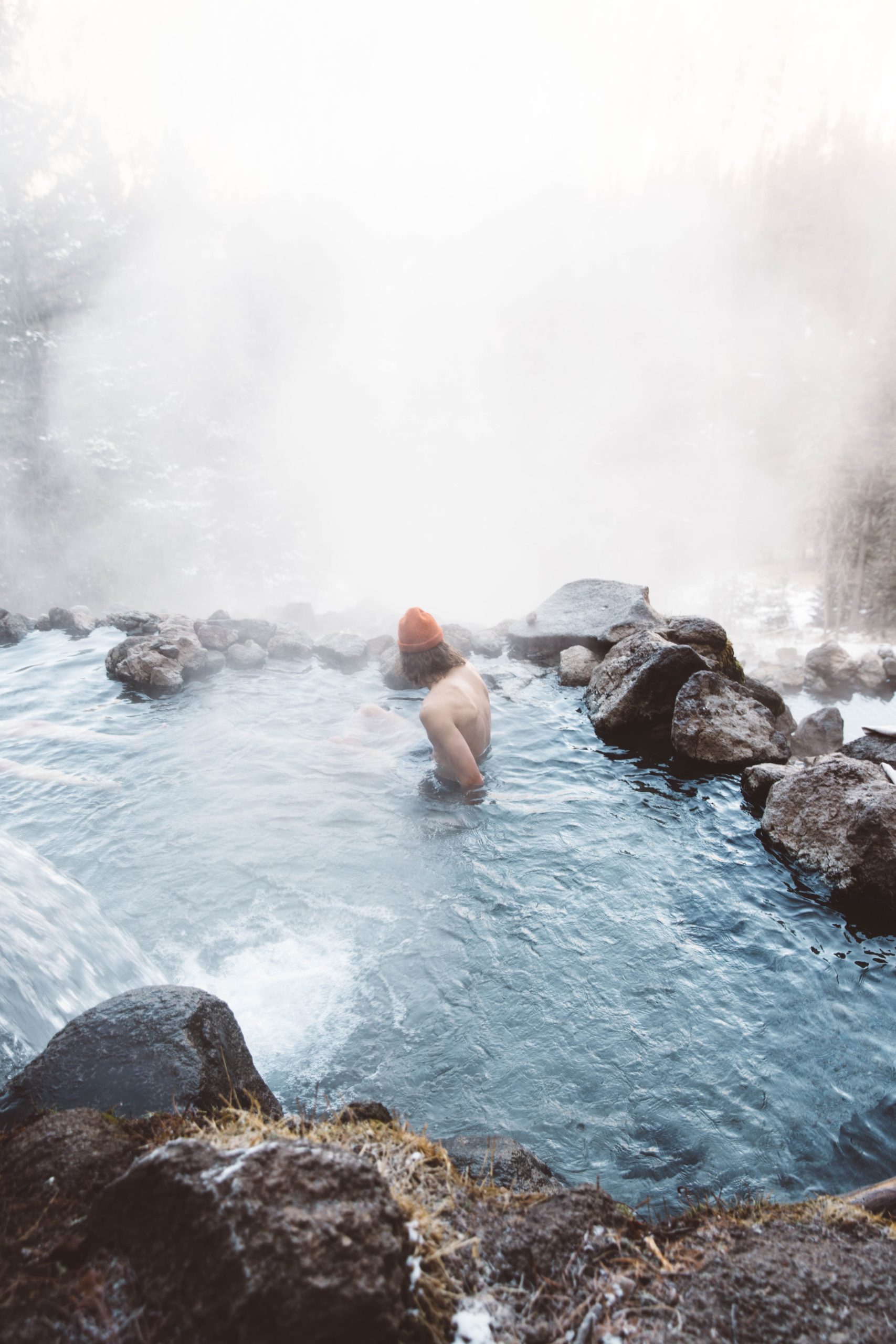 Local Tips
These mountains make their own weather, so pack accordingly for sunshine one minute and torrential downpours the next. Snowflakes are perfectly possible midsummer.  
The Soda Dam is a natural feature made by hot spring deposits, and it's totally worth the stop on route 4, even with the crowds. 
The three places to grab a drink in this sporadically developed wilderness are the Los Ojos Bar and Saloon, Ponderosa Valley Vineyards, and Second Alarm Brewhouse. Also, because they're in the middle of a gorgeous wilderness, they may lose electricity from time to time. 
Back to the Q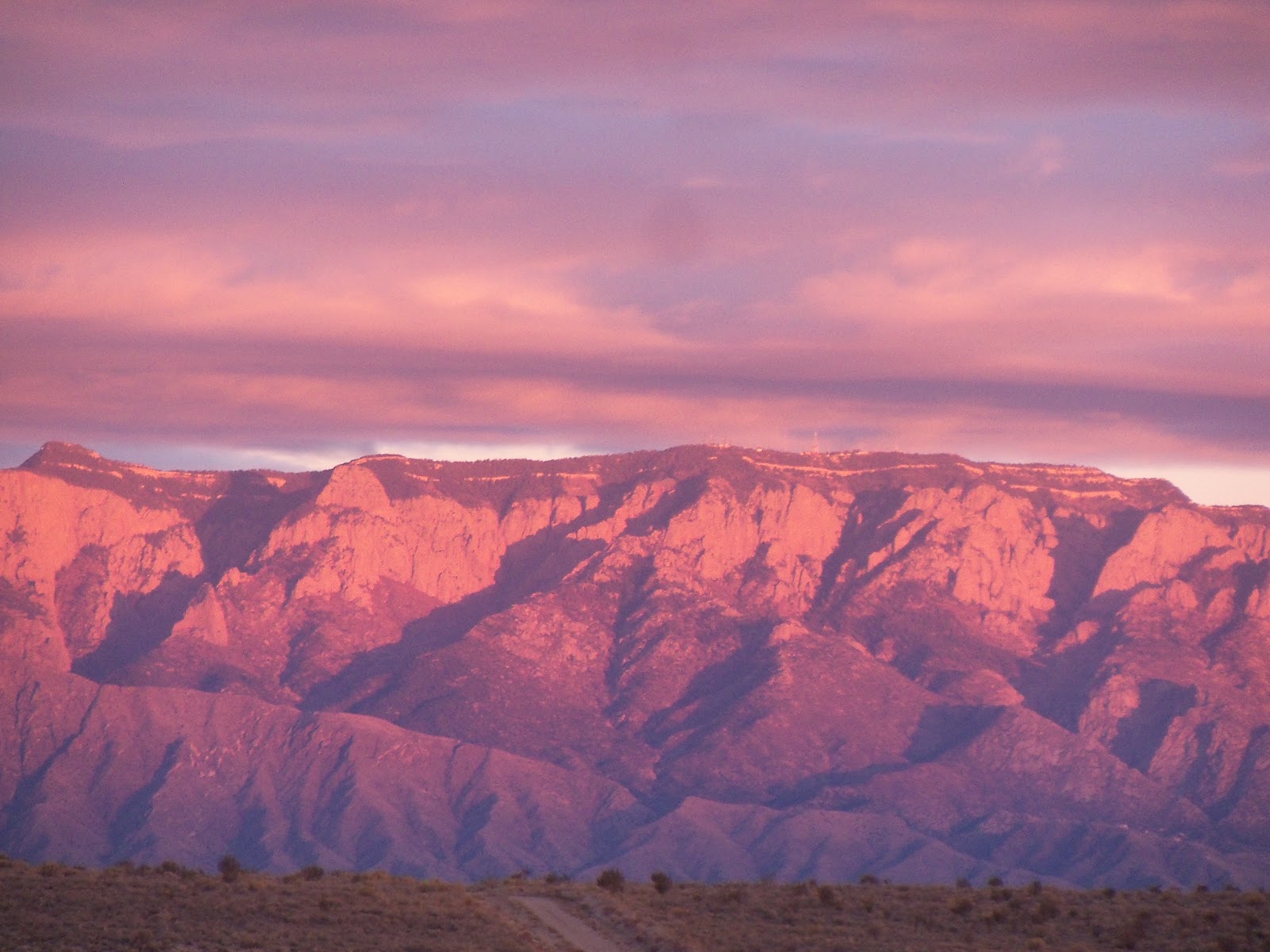 Back on US-550 S, you'll roll into ABQ in an hour. If you leave just before sunset, you might get lucky to catch the Sandias (Spanish for watermelon) blush for a few minutes. Don't be afraid to stop, New Mexico's evening displays are revered as the best in the country.  
Last things to do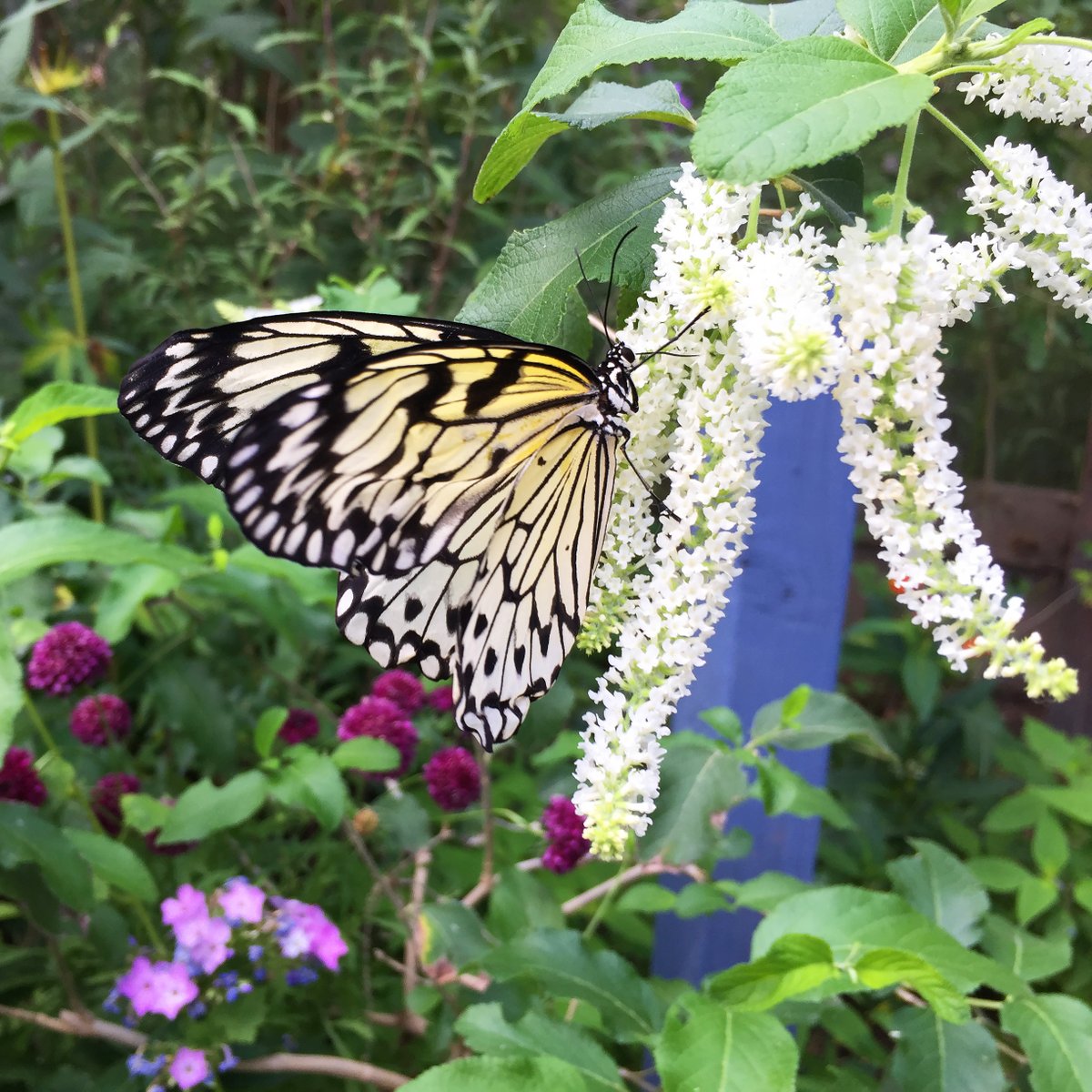 For a lovely morning or afternoon amongst amorous grounds, get yourself over to the Albuquerque Botanical Gardens. A butterfly pavilion, ecological exhibits from across the planet, and a farm that feeds the zoo animals are just the start of this plant playground.
Tinkertown! This artist's museum is a great day trip into the unusual, charming, and completely unexpected. While it's just outside of Albuquerque, the short drive to Sandia Park through the mountains is well worth the scenery. Going to or from, drive on the Musical Highway on route 66 to round out the cruise with "America the Beautiful."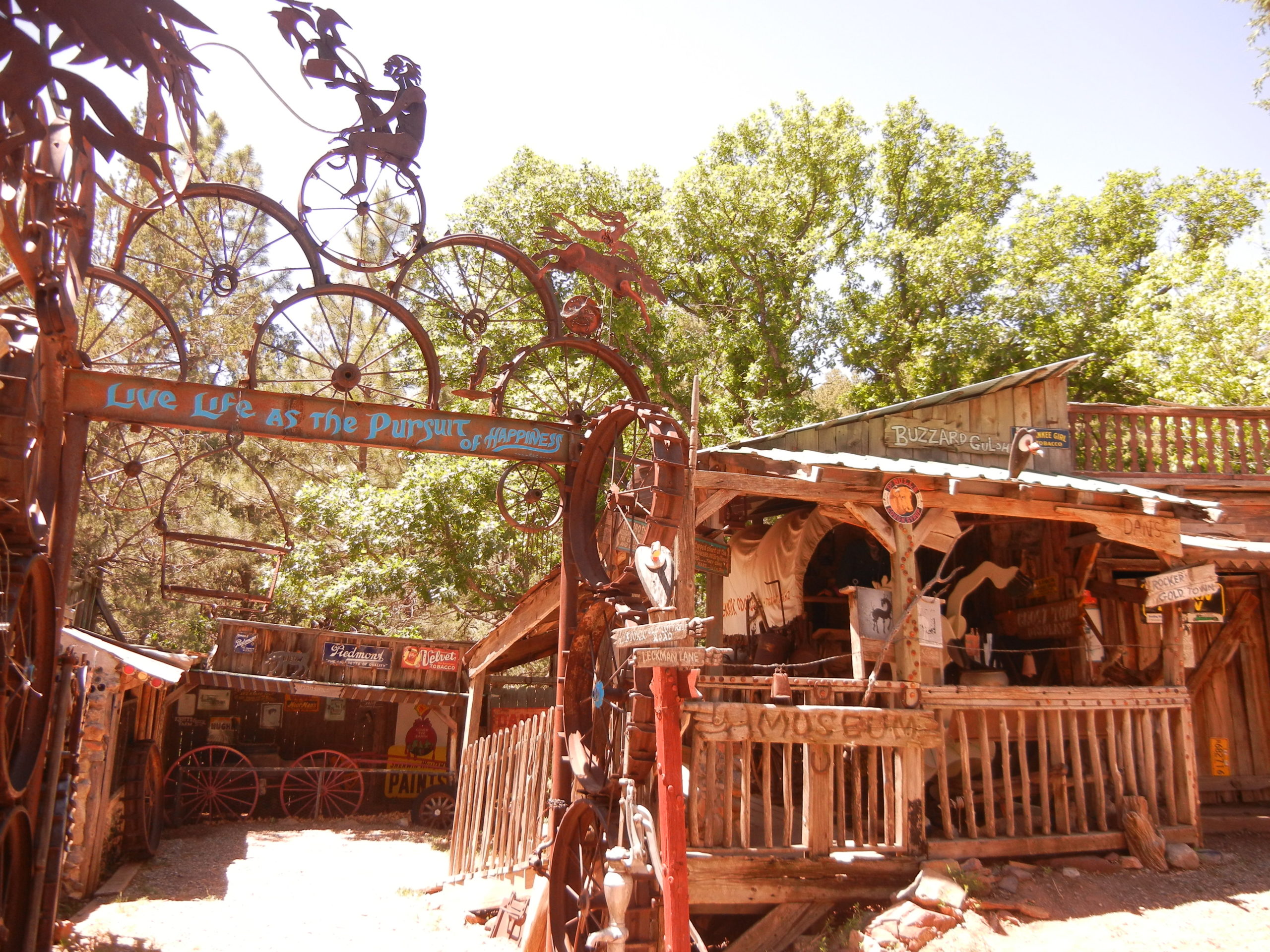 Take yourself (yes) on a date downtown. Try out the Brazilian steakhouse, Tucanos, for cuts of juicy meats right off the skewer and grilled pineapple. Afterward, stroll over to the Sunshine Theatre to catch a show. A nightcap at Hotel Andaluz or Sister Bar will end the night just right.   
More Reading
The Ultimate Utah and Colorado Road Trip
Get New Blog Posts in your Inbox