Adventure Dictionary: White Water Rafting Terminology 101
By Molly • January 22, 2014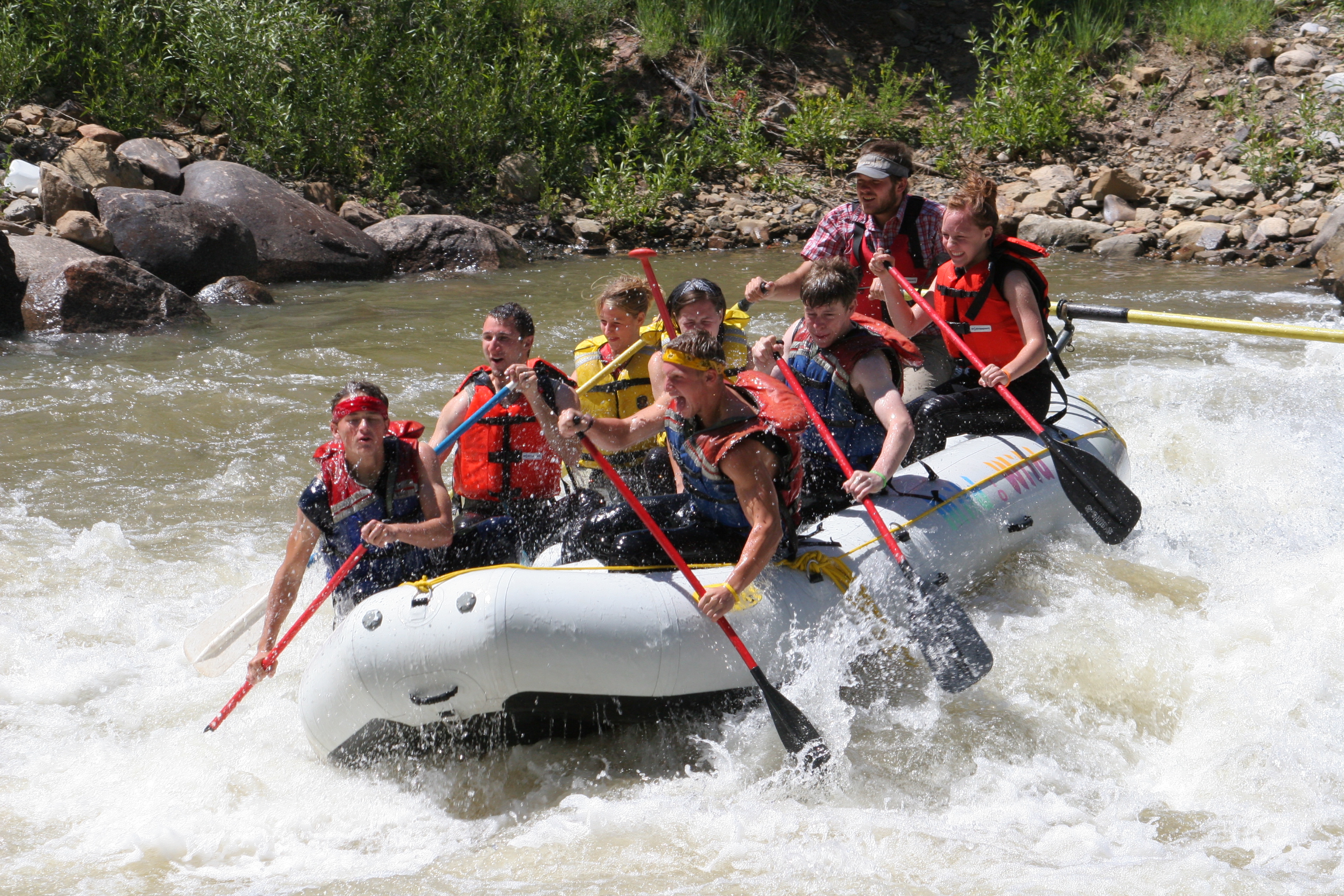 So what exactly is whitewater? And why do I need a PFD? Being adventurous requires a large vocabulary. Our new Adventure Dictionary Series has you covered and ready for your next family white water rafting trip!
WHITEWATER: Named for the whitecapped, frothy appearance found when we experience water that is being disturbed, whether by wind, obstacles or other means. The water appears white when it is mixed with the air, thus the term "whitewater."
SNOW-MELT: All of the rivers we raft down are snow-melt rivers. This means the amount of water in the river is determined by the melting snow in the nearby mountains. This is how river seasons are determined. For instance, our Arizona rafting trips are available March and April, because the weather is warmer much earlier down South and our Colorado rafting trips become available May through July, as the high elevation San Juan Mountains lose their winter snowpack.
RUNOFF: Water from snow-melt, flowing down from the nearby mountains. The river's runoff helps determine CFS and ultimately dictates the length of a river season.
CFS (Cubic Feet per Second): CFS is the measurement of water volume flowing in a river. Because every river flows differently, there is no set CFS measurement for high water or low water.
PFD (Personal Flotation Device): A PFD, a.k.a. a life jacket, is a top priority for river safety. Our coast guard approved PFDs are required on all of our rivers trips, not only for our guests, but for our guides as well.
Prepare for your next whitewater rafting vacation with more of our river lingo here and learn details about rapid classes here.
Get New Blog Posts in your Inbox