6 Moab Instagram Accounts To Follow for Epic Desert Scenery
By Kim Cassels • April 19, 2021
6 Moab Instagram Accounts To Follow for Epic Desert Scenery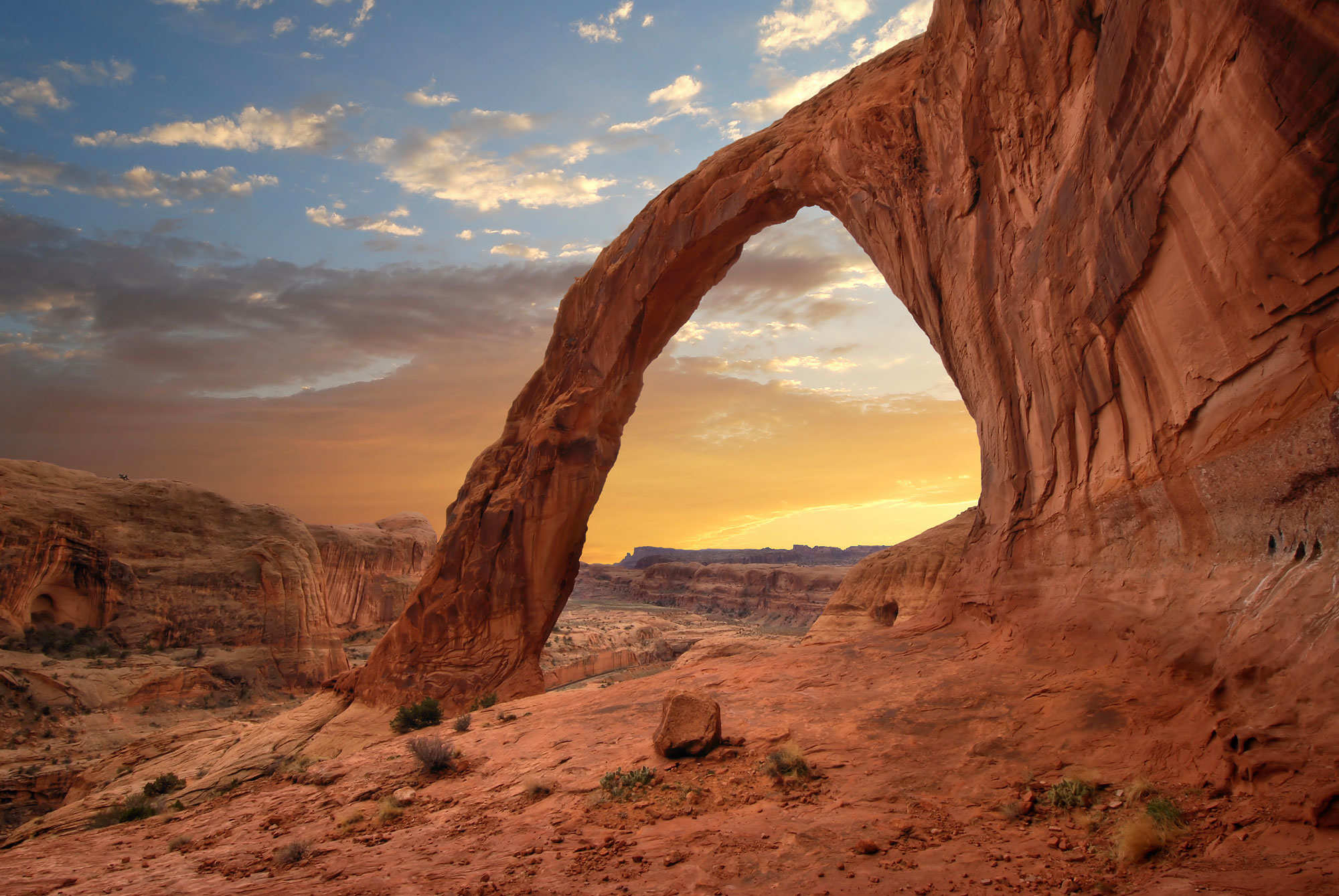 Moab, no doubt, is one photogenic swath of wilderness. And as millions of people pass through its arches, canyons and rivers each year, the #moab scene is filled way past the brim with content. That said, we feel that the eyes of local photographers and content creators are the ones that capture the most compelling scenes. They're the ones who know all the best spots free from crowds but not from the epic compositions, and thus, host some of the most exciting Instagram accounts around Moab. 
So we thought we'd share a few of our favorite snappy local artists who are blessing our feeds with beautiful photographs and exhilarating cinematography. Check out this list of must-follow Moab Instagram accounts to get inspired for your desert adventures. Many of these Instagrammers are also featured on the VisitUtah instagram page, which we've included in the list below! 
Mercadi is a Moab-based climbing guide and photographer who captures jaw-dropping moments of her many ventures and hobbies. Her feed is an impressive gallery where she and her close-knit group of pals showcase their athleticism with enviable panache in extraordinary places. So, even if you can't scour the great cracks of Indian Creek, or float within embows wrapped in silk, you can at least get a taste of that vicarious lifestyle through her uplifting artistry.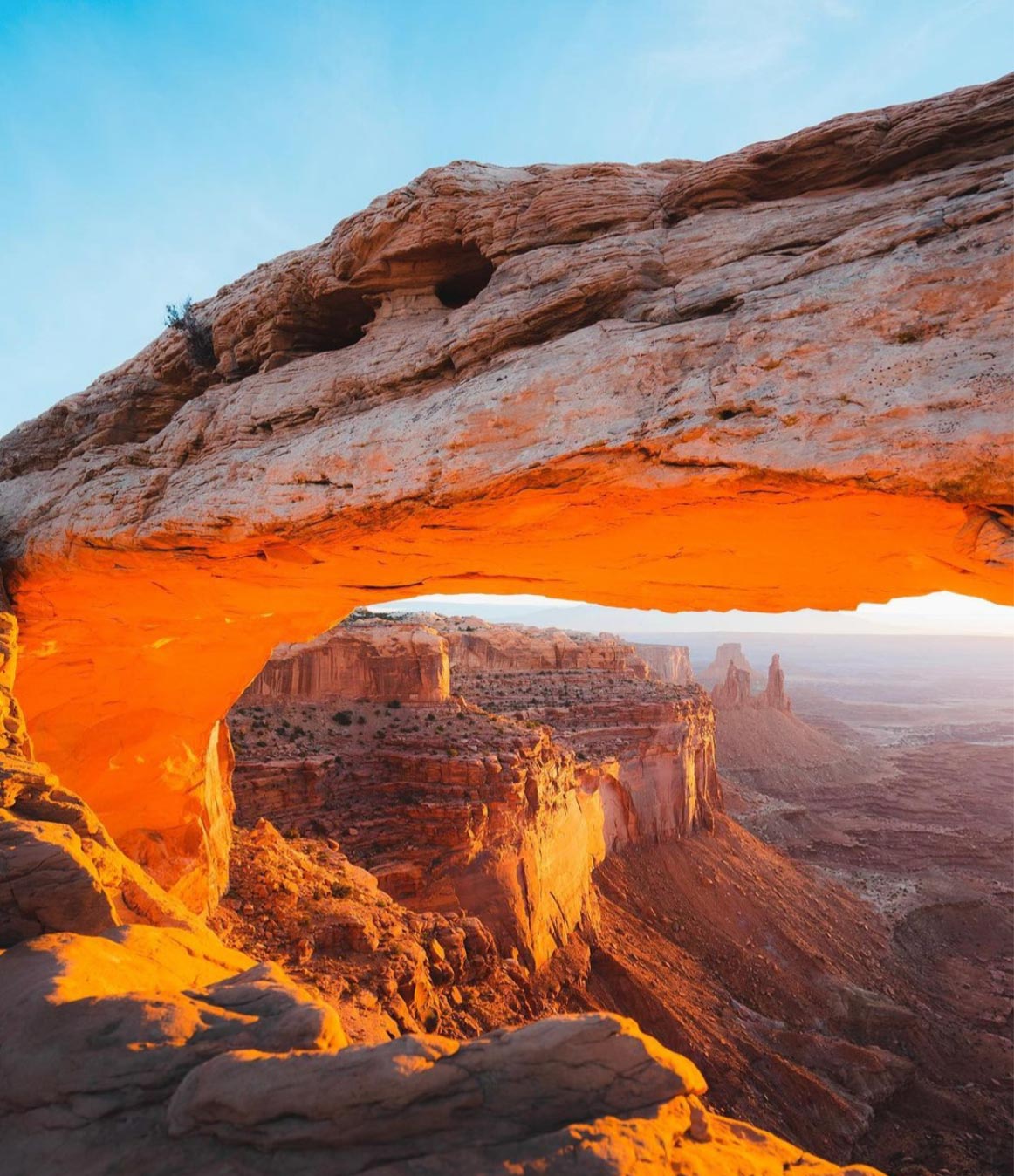 For overall Southwestern-desert-landscape-realness, Luke.Sky.Watcher is the account to get pumped on. His warmly-hued page is filled with inspiring scenery from Arizona, New Mexico and Utah. He's got a beautiful style all his own, and his feed one that's easy to lose a hefty chunk of time scrolling through. Whether he's shooting Moab, Sedona or somewhere else with dazzling desert rocks, this photographer captures the inherent vibrance and wonder of wide open spaces.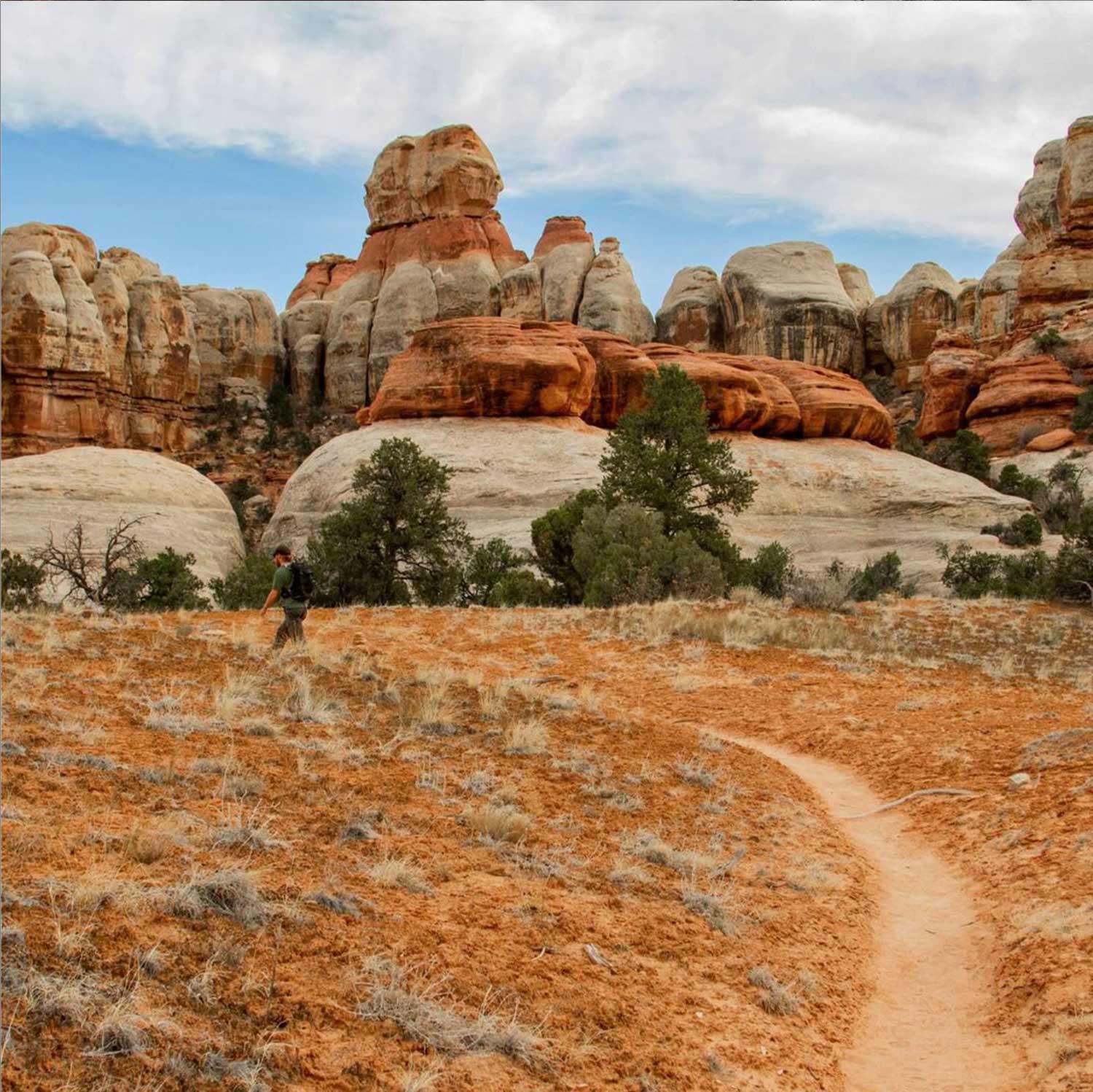 The state's tourism account obviously brings the cream of the crop of Utah's outdoor scene. The page reposts impressive shots from Utah photographers who are well-worth the follow themselves. VisitUtah is also a great place to get inspired about what adventures you want to have while you're visiting the Martian-esque landscape. Beware though, as this page will make you seriously consider extending your visit to the Beehive State.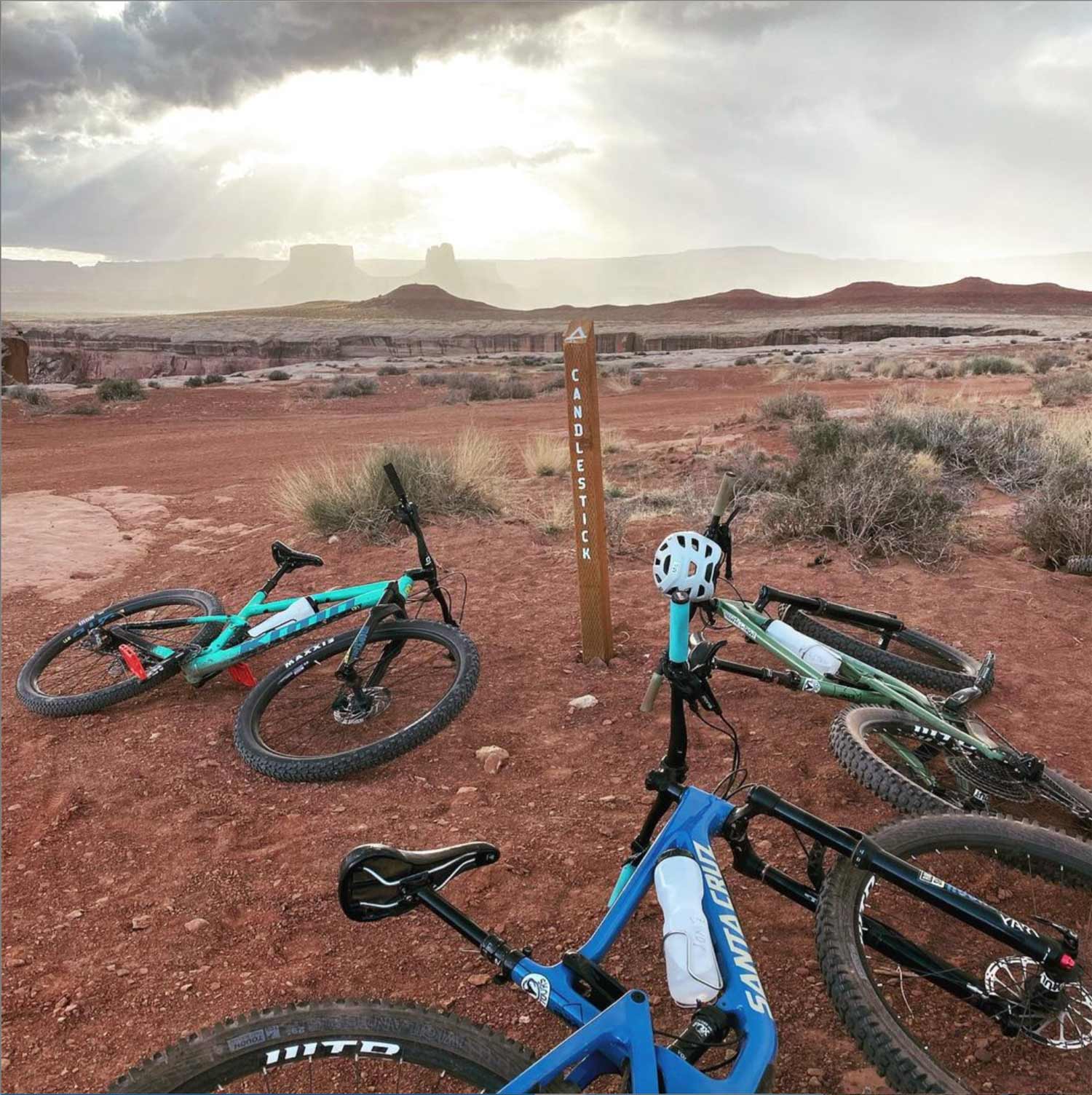 It's no secret that Moab is a world-renowned mountain biking destination. So, if you haven't already planned to ride a trail while you're here, Rim Tours Moab might make you strongly reconsider. This page shows how much is really waiting to be discovered in Moab's canyons, from the colorful wildlife (like two-headed snakes) to the impromptu waterfalls en route to the Colorado River.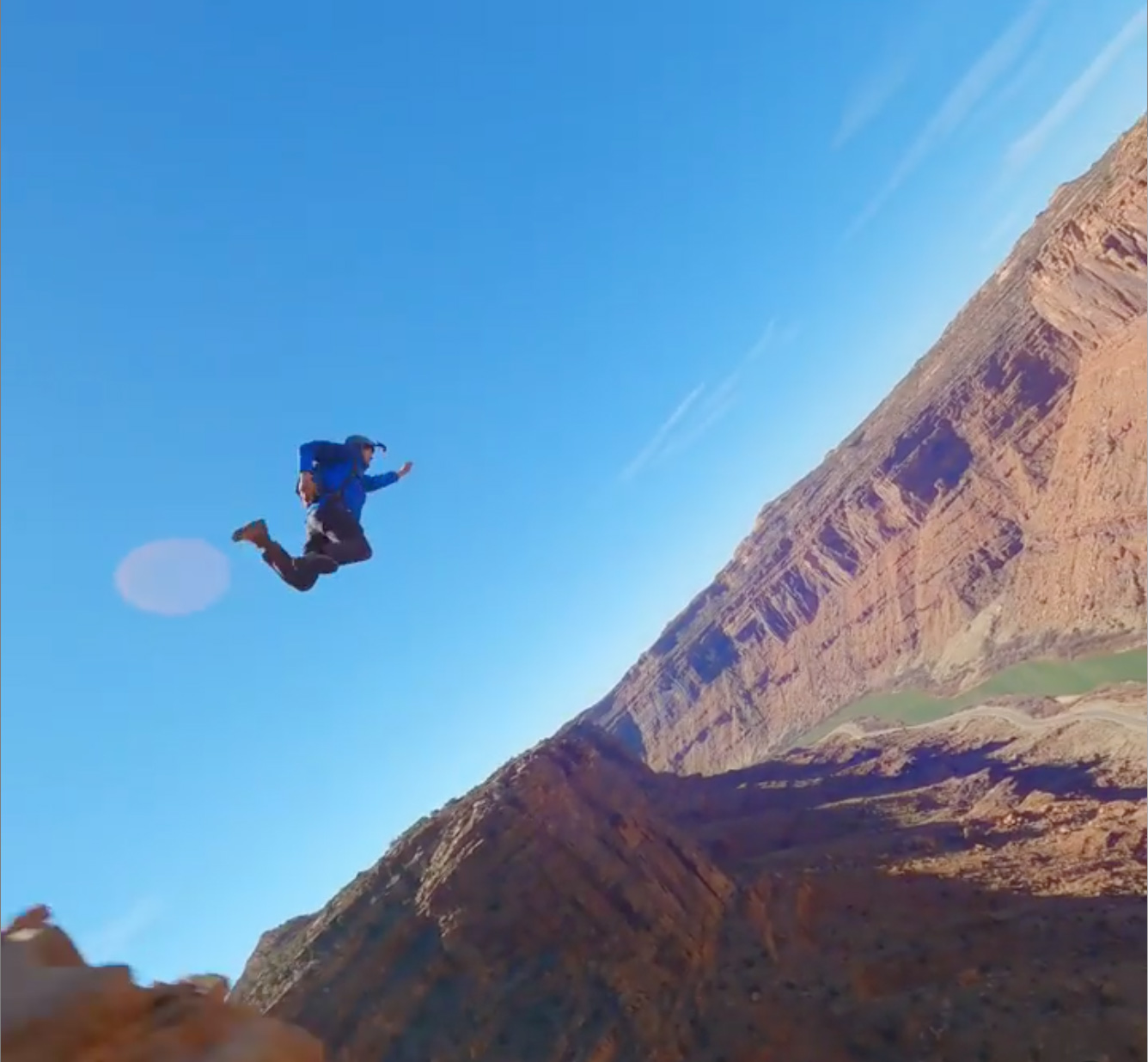 Too scared to free fall from Moab's lofty cliffs? That's okay, you can watch a professional like Jän Verhaeren do it from the safety of your screen. This award-winning  cinematographer turns Utah's cliffs into even greater exhibitions as parachute-adorned divers depart the canyon rims. This account is balls to the wall, high-level, high-stakes adventure, and it indubitably makes for superb TV.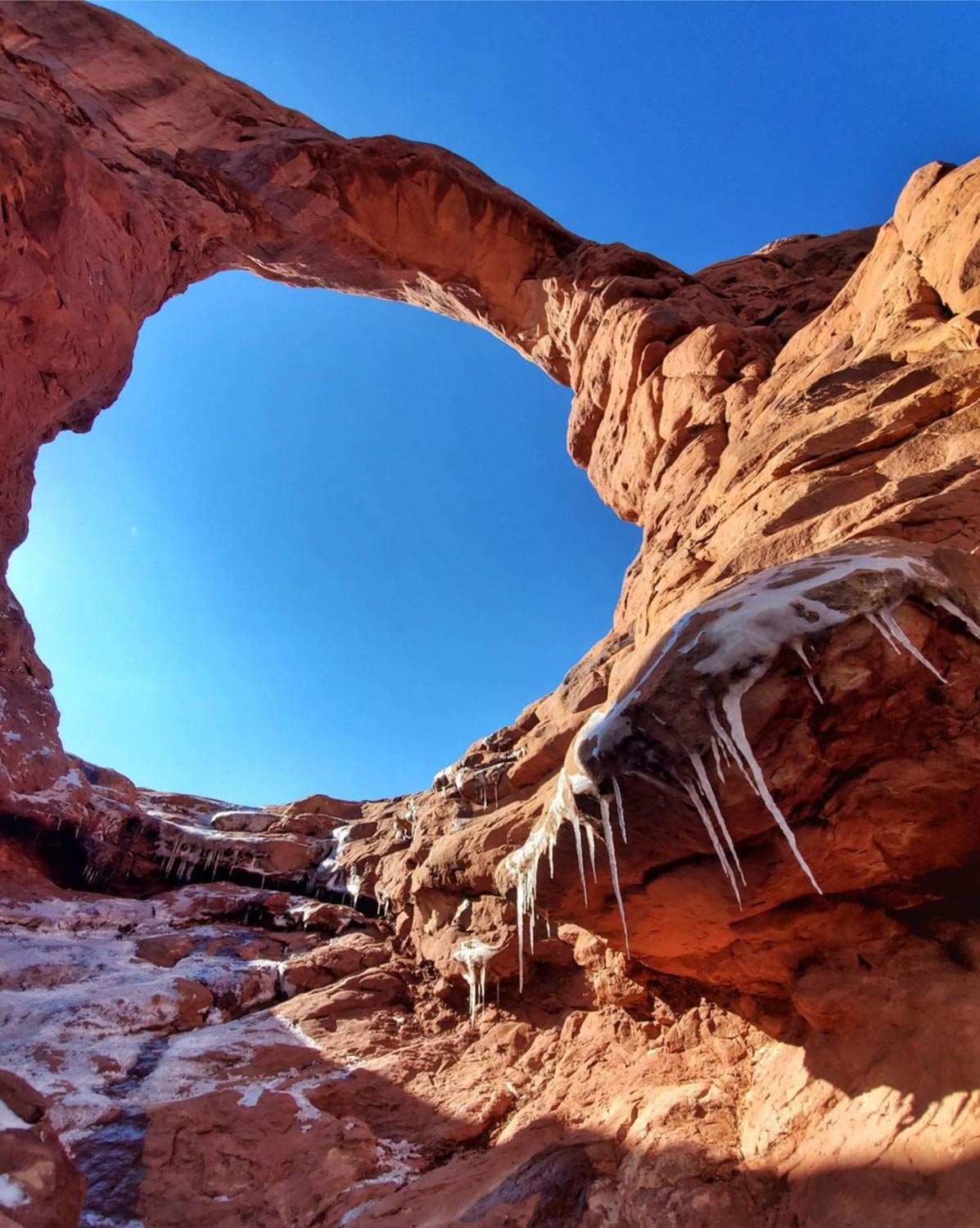 This one might seem a bit obvious, but the photos of Arches National Park are downright incredible and reposted by visiting and local photographers. Annnd, as the Park's Service should, includes informative captions about Moab's geologic curiosities, indigenous history and more. And if you don't make it inside the Park while you're visiting Moab, you'll have a fabulous idea of what you're missing out on! Win … win? Be sure to also check out @canyonlandsnps too for more national park repost goodness of Moab's other epic national park, Canyonlands.
Whilst scrolling and getting psyched up for an epic Moab galavant, remember the beauty of Instagram. There's plenty that has happened outside of the frame — sweat, tears, maybe some blood on occasion if the cacti gets too salty. Make your adventure your own, and have the biggest ball possible while you're out there doing it.
We hope you get inspired, and then enjoy the journey! Who knows? Also, be sure to follow our Instagram account, @mild2wildraft, for our own Moab rafting and off-roading content!
More Reading 
Moab As Seen On TV – 8 Famous TV and Movie Locations in Moab to Visit
Get New Blog Posts in your Inbox