5 Trails That Will Have You Frolicking for Wildflowers Around Moab
By Kim Cassels • April 27, 2021
5 Trails That Will Have You Frolicking for Wildflowers Around Moab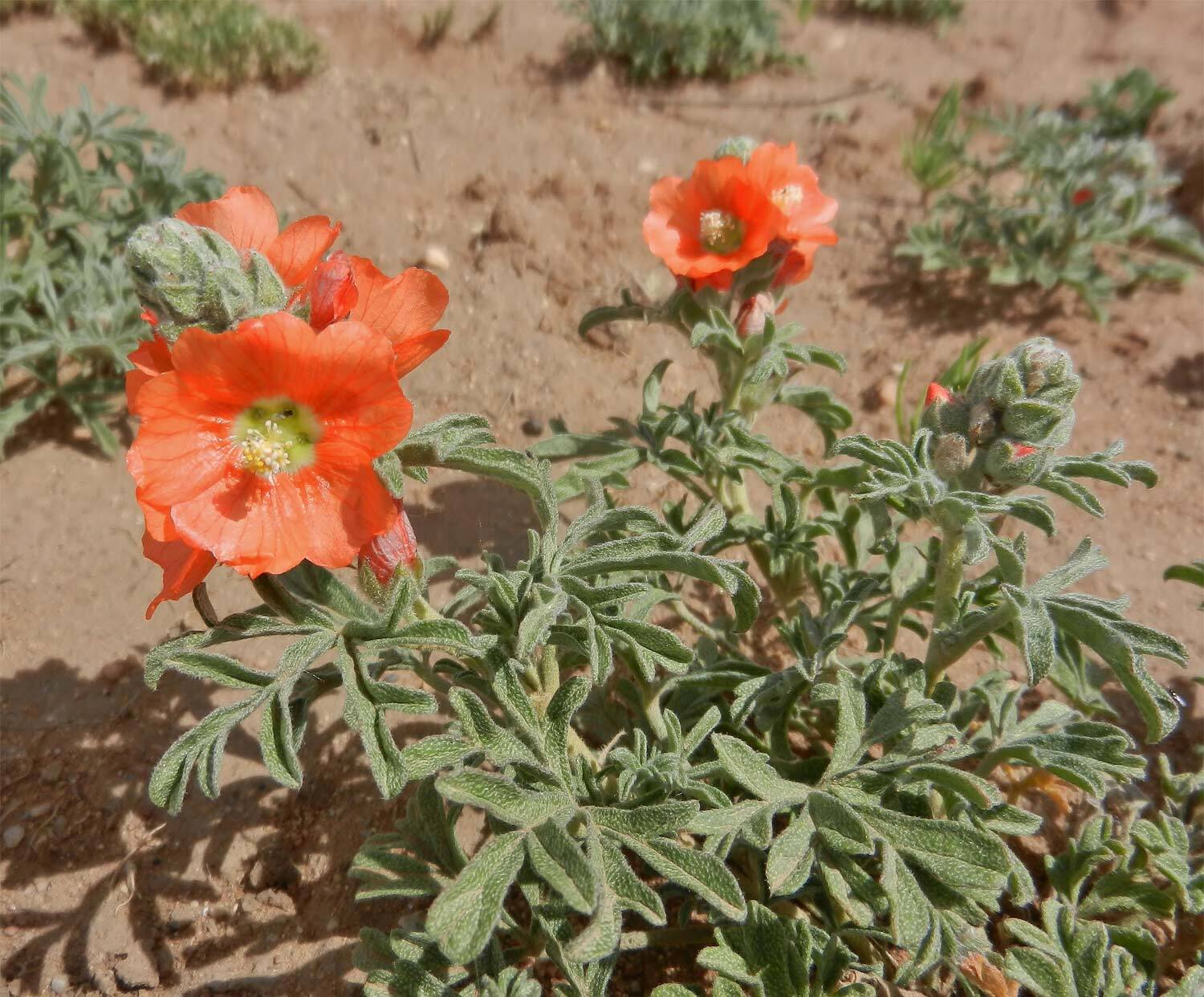 It might come as a surprise in this arid desert, but the trails in Moab can come with flocks of wildflowers in mid-spring! As long as the sunbaked loam has received enough rainfall throughout the year, things can really get blooming here by late April and early May.
The wildflowers around Moab blossom in a great variety, from the classic (and delicious) prickly pear cactus to columbines as delicate as their very own ecosystems. With that tidbit in mind, do not pick wildflowers, ever! Wildlife and other flora depend on them for much more than just food. Also, always stick to the trails to avoid damaging cryptobiotic soil— the plants here depend on its nutrients to exist in the first place.
Now with all that housekeeping out of the way, check out this list of flower-filled trails to stroll while you're visiting this stunning, red rock wilderness!
Arches National Park – Double O Arch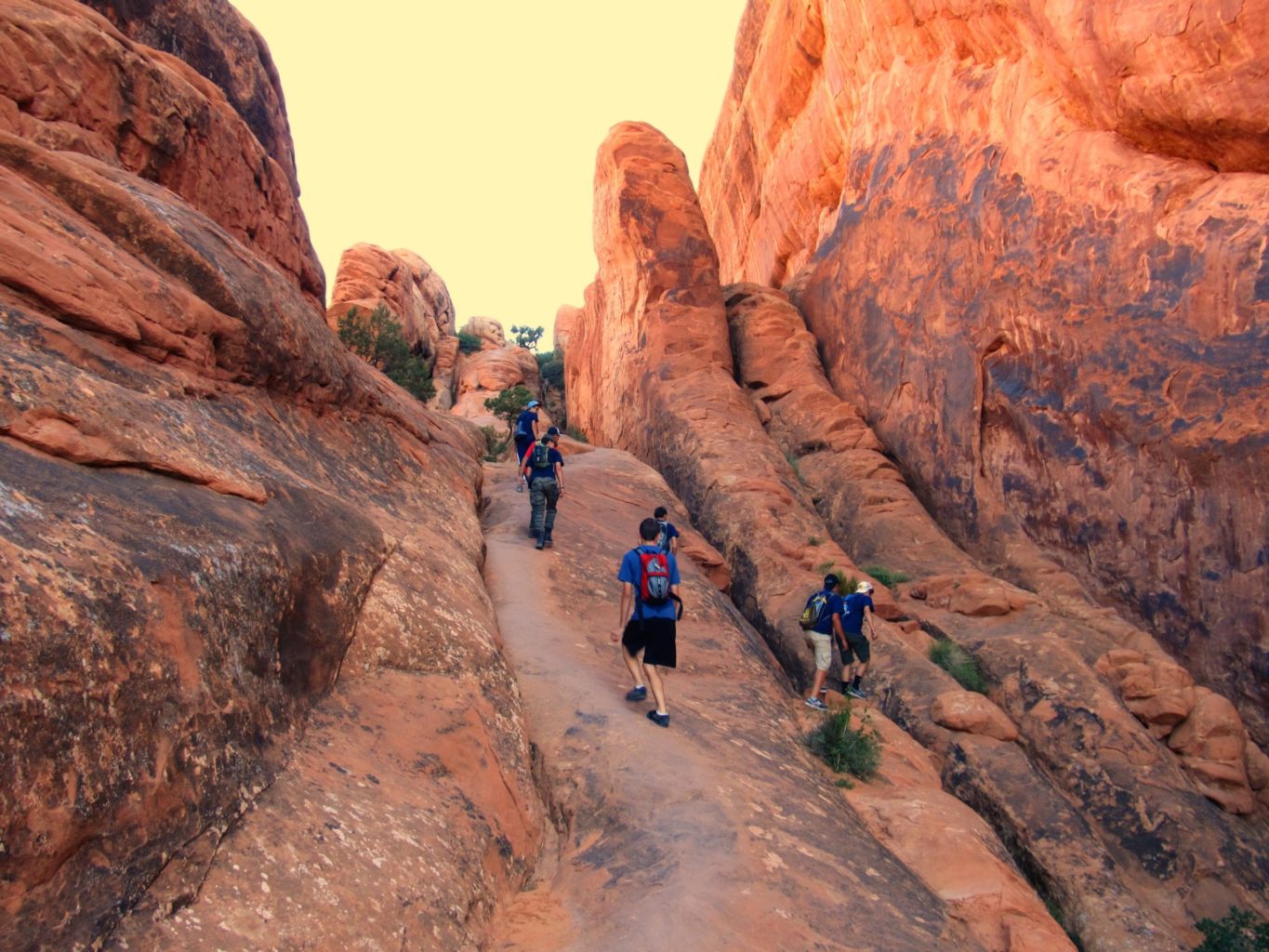 There certainly is no shortage of wildflowers in Arches. A place where you might find dandy and sometimes discreet clusters of them is in the Devil's Garden on the Double O trail. This undulating route is 4.2 miles (unless taking the well-worth detours to Navajo and Partition arches along the way) and involves some fun scrambling on the rocks. 
One can find colorful patches of blooms near the path especially through a shallow fin section of the trail. It's easy to get a little turned around on this route, so keep a look out for rock stacks (cairns) during your hike.
Flowers Along the Way 
La Sal Mountains – Manns Peak or Moonlight Meadows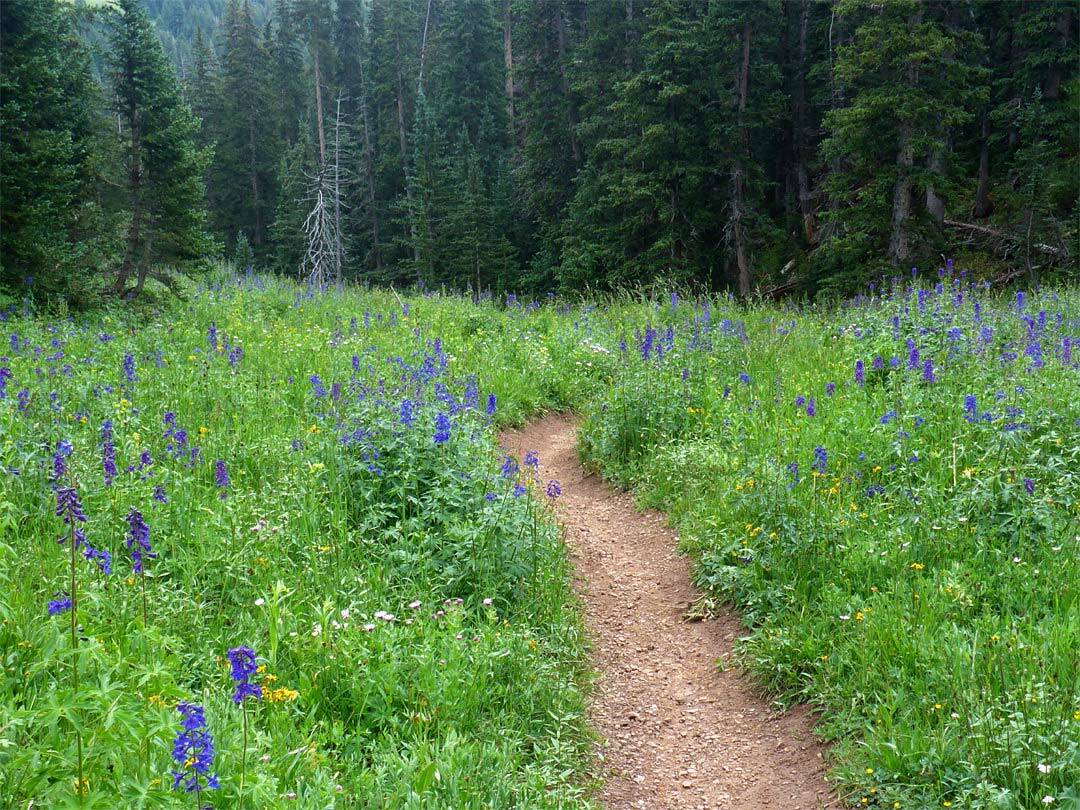 Life for a flower certainly gets easier in the alpine with more moisture and less heat. The La Sal Mountains are an incredible addition to Moab's dreamlike terrain, and offer a slew of refreshing trails that are full of wildflowers. The Manns Peak trail is 4 miles long and lined with bouquets of beautiful blooms. 
This hike is considered difficult due to its steep ascent to the La Sal's fifth highest peak. For those looking for a shorter, less strenuous jaunt through multicolored meadows, check out the Moonlight Meadows trail nearby. It's 1.5 miles long and ends at Clark Lake. 
Flowers Along the Way
Kane Creek – Hunters Canyon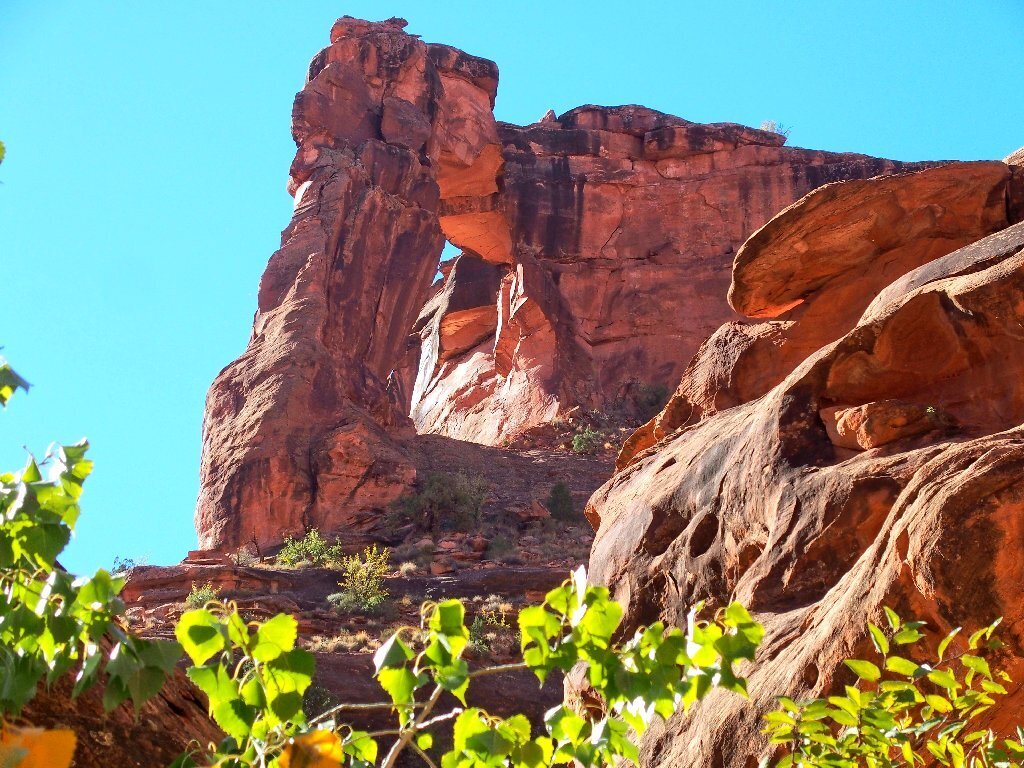 Hunters Canyon trail has just about everything one could hope for when exploring the wildflowers around Moab. This 4 mile trail comes with amazing features including a humongous arch, refreshing stream, and a number of fun treasures along the canyon floor. 
This is an easy, breezy hike that doesn't involve much action other than strolling and ogling the scenery. Hunters Canyon is a little oasis that keeps the fauna happy, so there's plenty of greenery to admire including big cottonwood trees and riparian wildlife. It's also worthwhile to stay at the campground if you're able to snag a spot! 
Flowers Along the Way
Castle Valley – Professor Creek / Mary Jane Canyon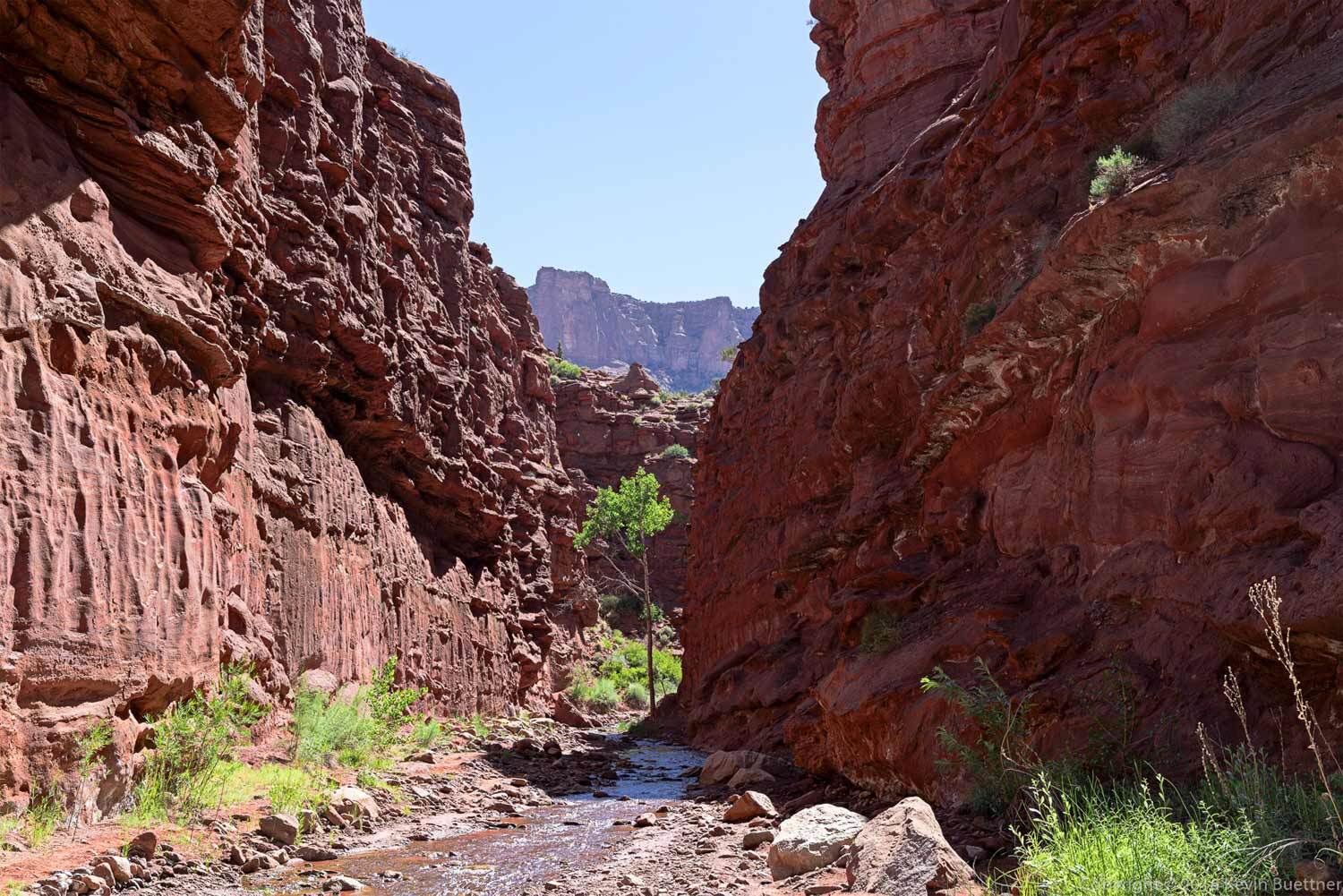 This is a lovely place to wander in the narrow canyons of Castle Valley. The trail (which is really just the streambed) is 8 miles out-and-back and comes across a gorgeous waterfall at the end. So be sure to wear hiking sandals and quick dry clothing here!  
The creek feeds plentiful flowers and other vegetation along its slots and open meadows, and is understandably a popular destination. Mary Jane Canyon is one of the most scenic areas to enjoy along Castle Valley, and the parking lot tends to fill up quickly. But if you're unable to find a spot, the Fisher Towers trail is right down the road, and also comes with fabulous views and blooms.  
Flowers Along the Way
Canyonlands National Park – Neck Spring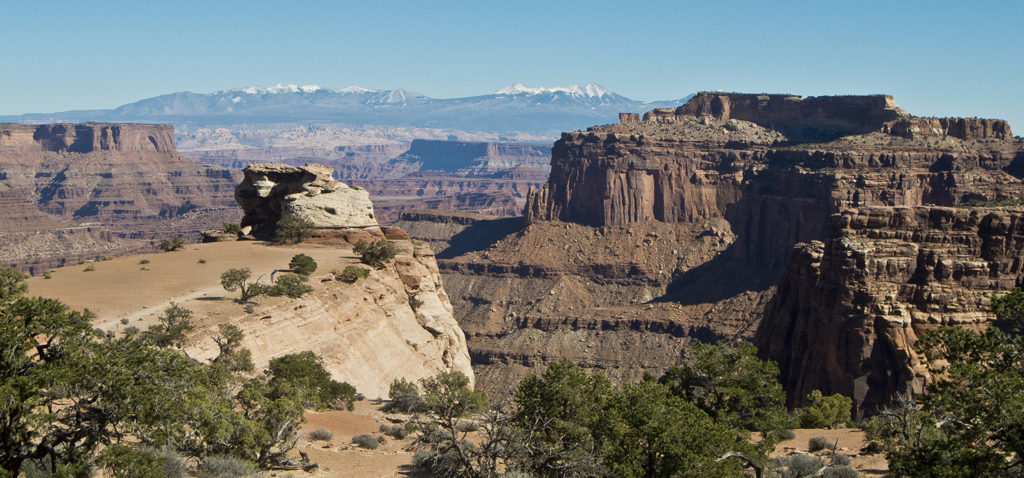 The Neck Spring trail is in the Island in the Sky District of Canyonlands National Park. This loop is almost 6 miles miles long, and features old ranching remains, looming canyon views, and other incredible gems. And wildflowers, of course.
This semi-strenuous jaunt is near the Visitor Center, and is perhaps a touch more secluded that the other trails in this district of the park. Due to a couple of springs along the way, you'll find a great mix of vegetation here. Plan to enjoy this trail for at least a half-day of hiking.
Flowers Along the Way
Keep in mind that Moab's wildflowers will vary on these trails from year to year due to the Southwest's capricious weather patterns. Also, if the area experiences a hefty monsoon season, you could very well find new blooms in the fall, which is another lovely time to visit Moab. Enjoy your galavants in the desert, and remember to stop and smell the primroses!
More Reading
Best Bars in Moab to Refresh at After Your Adventure
Moab As Seen On TV — 8 Famous TV and Film Locations in Moab To Visit 
Get New Blog Posts in your Inbox