5 Great New Mountain Biking Trails In Durango
By Ian Murphy • August 26, 2020
5 Great New Mountain Bike Trails in Durango
Durango, Colorado has the reputation of offering extraordinary mountain bike trails. Mountain biking world championships have even pedaled their way through our little town's signature single track. And, even though Durango has such an extensive list of world-class trails, there's always room for new high-caliber routes to rise from this Four Corner's cycling cathedral. With that gloriously set up, we present our picks for the top 5 best NEW mountain bike trails in Durango, Colorado!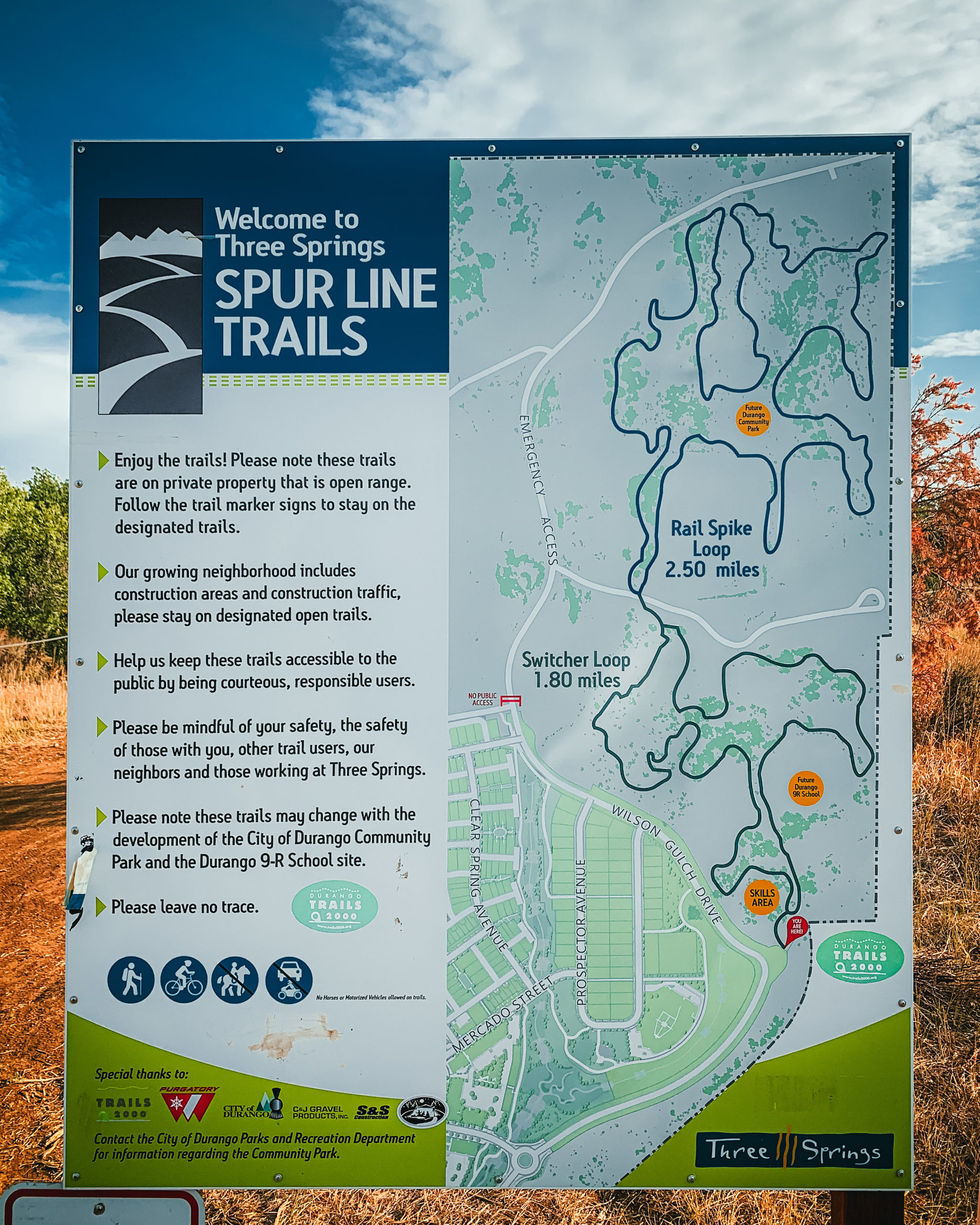 The Rail Spike Loop trail is a fantastic beginner-friendly loop for those looking to hone their core biking skills or to try out mountain biking for the very first time. Located just seven miles outside of Durango, Rail Spike is one of the two Spur Line Trails (the other being the Switcher Loop) in the Three Springs trail system. Both trails are fun, and an exciting introduction to the sport of mountain biking! To get to the Rail Spike Loop, jump on US-160 E heading towards Bayfield, exit right onto Wilson Gulch Dr, and then go straight onto Co Rd 235 all the way to the Rail Spike Loop trailhead at Spur Line Trails.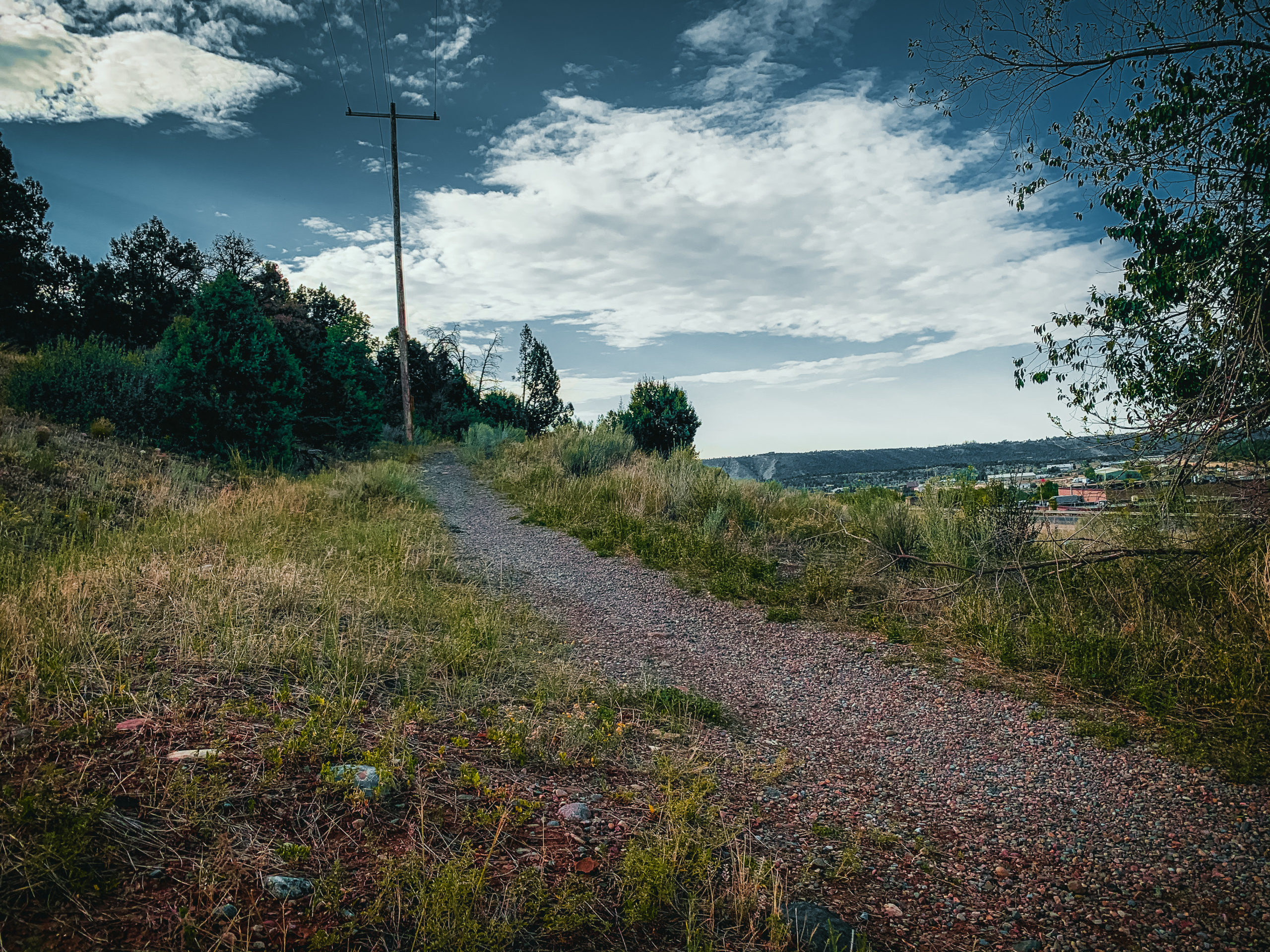 Another great trail for new riders, the Grand View Ridge Road is a great way to get out and familiar with Durango's trails and scenery. It's an easy ride along a dirt road that can be done out and back or looped into the more intermediate/advanced level trails in the Grand View Ridge trail system. Just like with the Rail Spike Loop, to access Grand View Ridge Road, first get on US-160 E. Then, make a left at the light on Dominguez Dr followed by a right onto Carbon Jct, which leads onto the Frontage Rd. Follow that all the way down to a dirt parking lot at the Sale Barn trailhead to reach Grand View Ridge Road.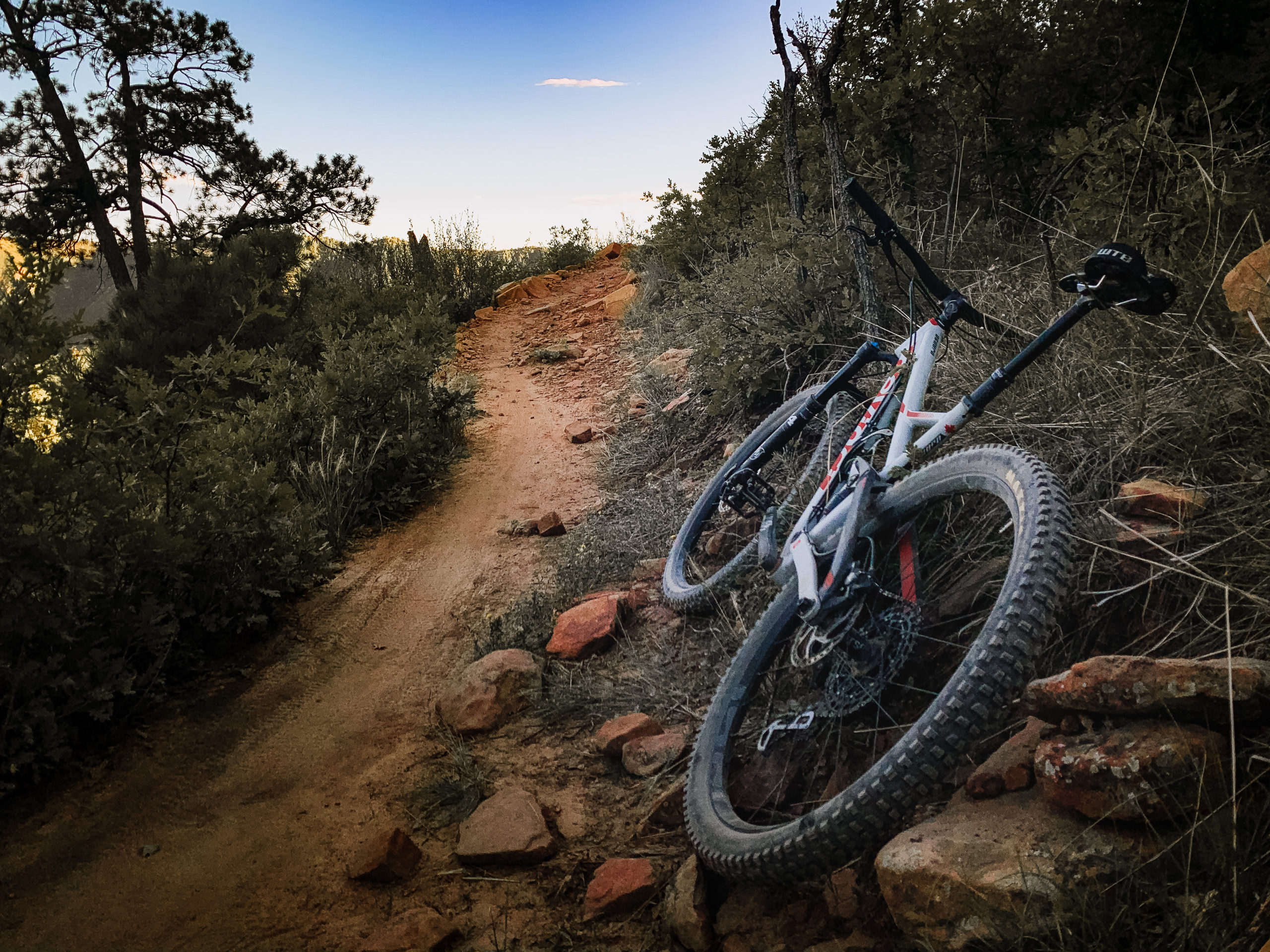 Riders with an intermediate mountain biking skill set will not want to miss out on the fantastic trails weaving through Durango's Twin Buttes. This system has challenging climbs with beautiful scenic views, some minor technical obstacles, and fun, fast downhill with plenty of optional advanced features for daring descenders. Twin Buttes is also well-marked with comprehensive signs and maps posted all over the area. To get to the Twin Buttes trailhead, jump on US-160 W for about a 5 minute drive and turn right onto Twin Buttes Ave. The trailhead parking lot will be on your immediate right.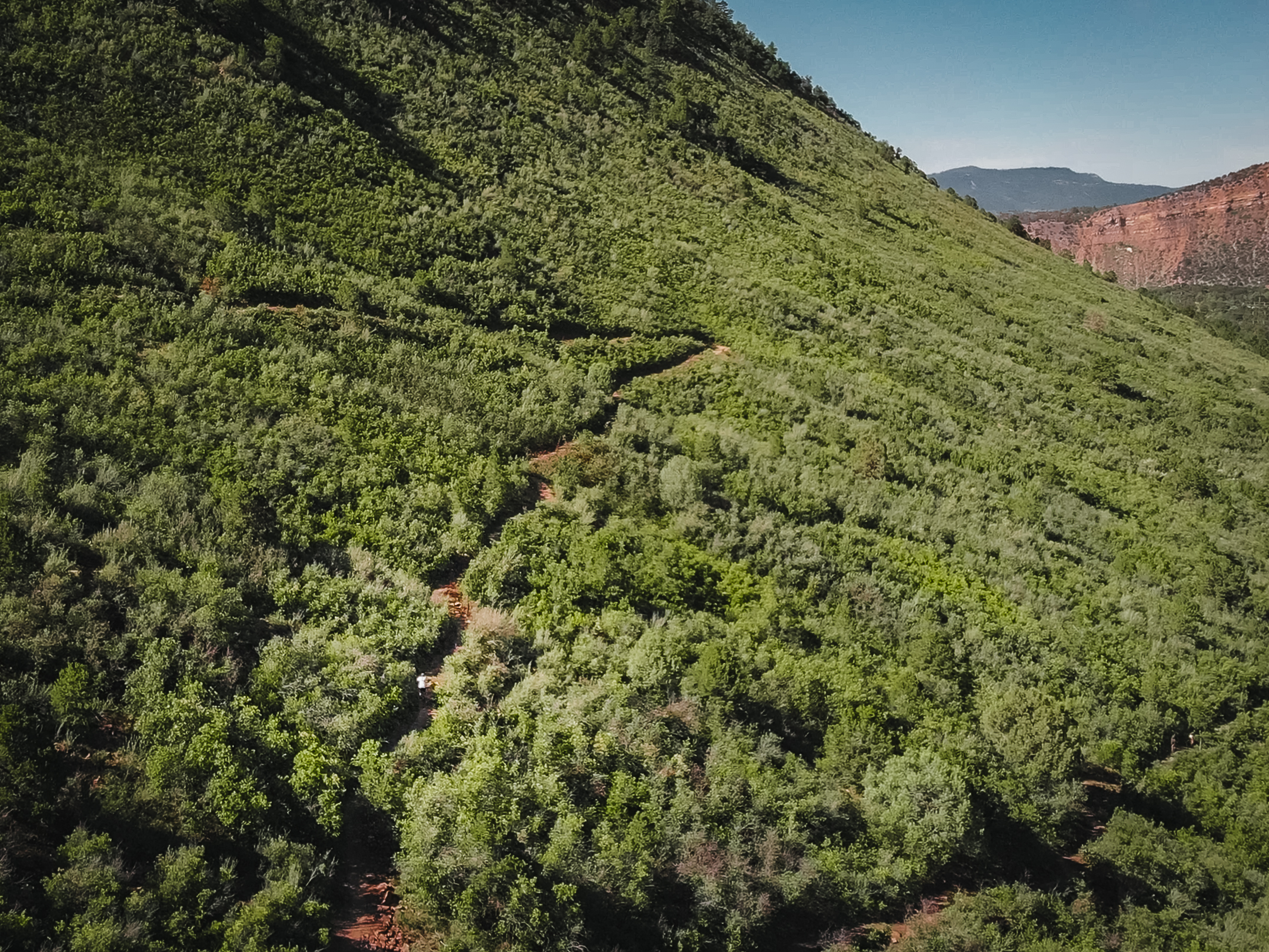 4. Ridgeview – Intermediate/Advanced
The newest trail to be carved into Durango's scenic slopes, Ridgeview is a short but challenging series of switchbacks that ascend to the infamous Extended Ridge trail. Although the trail itself isn't remarkably technical, the routes you take down from the ridge are no joke (even though conquering them often puts a massive grin on your face). If you choose to ride back down Ridgeview, be aware that hikers and other riders may very be coming up the trail, and that they have the right-of-way. 
When it comes to getting to the Ridgeview trailhead, there's a few things to consider. The trail does not actually have a designated parking lot, as it connects the Powerline and Raiders Ridge trails. To get to the base of the trail, head up Jenkins Ranch Rd and take a right onto Molas Dr. About halfway up Molas Dr there will be a dirt road on the right you can take which leads up to the Powerline trail. Head right down Powerline, and the Ridgeview trailhead will be on your immediate left.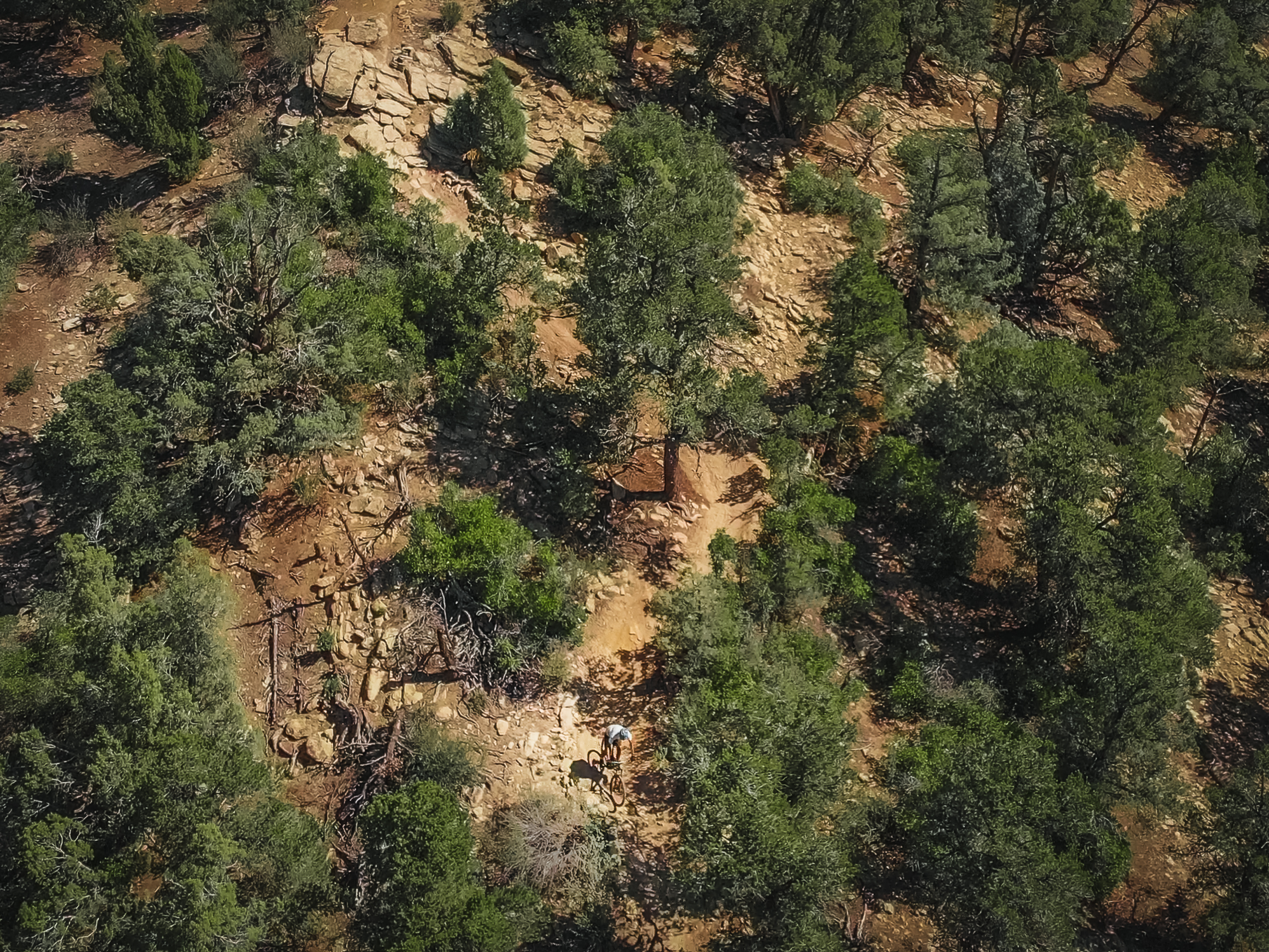 Named after the late professional cyclist, Benjamin Sonntag, this trail is an exciting and technical descent reserved only for those with above-average confidence behind the handlebars. Serving as a connector between Raider Ridge and Horse Gulch Road, Ben's Down N Out serves as a perfect cap to a day's ride on Raider Ridge (even and especially after a ride that started on the Skyraider trail).
Just as with Skyraider, Ben's Down N Out starts at a junction between multiple other trails (Raider Ridge, Skyraider, and Rocky Road). Luckily, if you're riding up Skyraider, Ben's Down N Out is just a few pedal-strokes up from the top of that trail. Avoid the trails to your immediate right and left at the top of Skyraider, and head straight up where you'll find the start of Ben's Down N Out after a minute or so. There should also be a few signs to point you in the right direction, should you get turned around.
And that's it for our list of the five best new mountain biking trails in Durango, Colorado! To learn more about mountain biking trails in and around Durango, head to the Durango Trails website. 
Whichever trail you choose to shred on your next mountain biking adventure, be sure to make all the necessary preparations (packing food and water, applying sunscreen, etc.), follow trail etiquette, and practice Leave No Trace principles to ensure everyone can continue enjoying the sport. With all that said, go pump up your tires, lube your chain, and head out on the trails!
More Reading
Taking a Multi-Day Rafting Trip When You've Never Camped Before
5 Cool Places to Camp in the Four Corners You Probably Haven't Heard of
Get New Blog Posts in your Inbox