14 Outdoor Gift Ideas for Nature Lovers
By Codi Coghlan • November 1, 2023
14 Outdoor Gift Ideas for Nature Lovers
Choosing gifts can be challenging, especially for those who seem hard to please. Our common love for nature, however, unites us all. Arborists risk it all for their tree-climbing reverence, while even nature skeptics rely on trees for oxygen. Whether on the extremes or in between, a thoughtful outdoor adventure gift suits everyone this holiday — just in case, keep the receipt.   
#1 Glow-in-the-Dark Playing Cards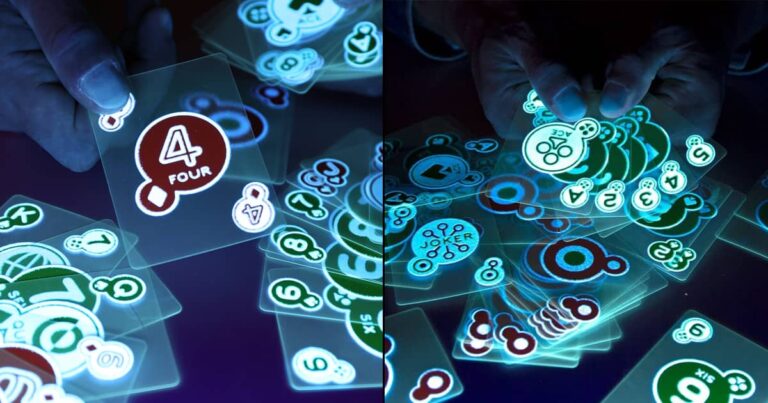 Ever faced a lighting challenge while playing Go Fish outdoors? Whether camping in the wilderness or your backyard, the struggle might stem from forgetting a headlamp or lacking a proper mount. Skip the hassle with Kikkerland glow-in-the-dark playing cards — they're not just practical, but downright radiant.  
#2 Helmet Hoody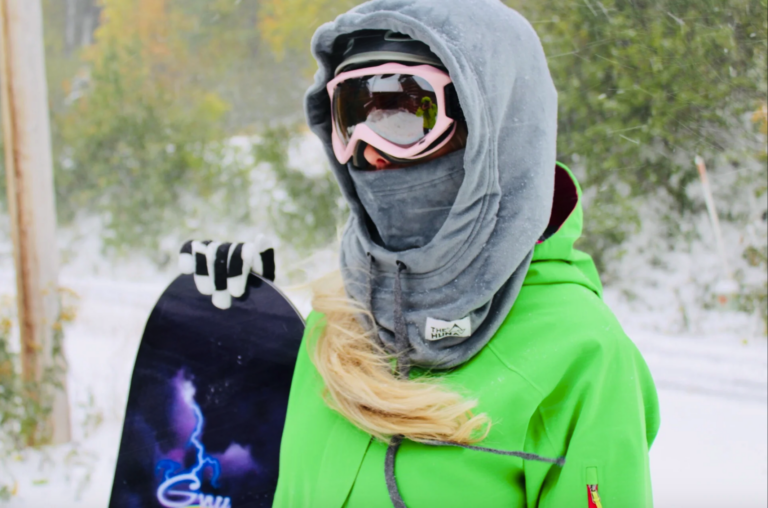 All cold-prone people can get behind a helmet hoody — it is perfect for skiing, snowboarding, snowmobiling, and snow skating. Those parents who shiver at the sight of their children biting into ice cream with their front teeth deserve the warmth The Huna offers this holiday season.   
#3 A Guided Experience
Guides are unsung heroes, sharing their time and expertise to make outdoor exploration seamless. Whether you crave high-adrenaline thrills or a milder escapade, guided experiences offer adventure and valuable insights into the nature you encounter.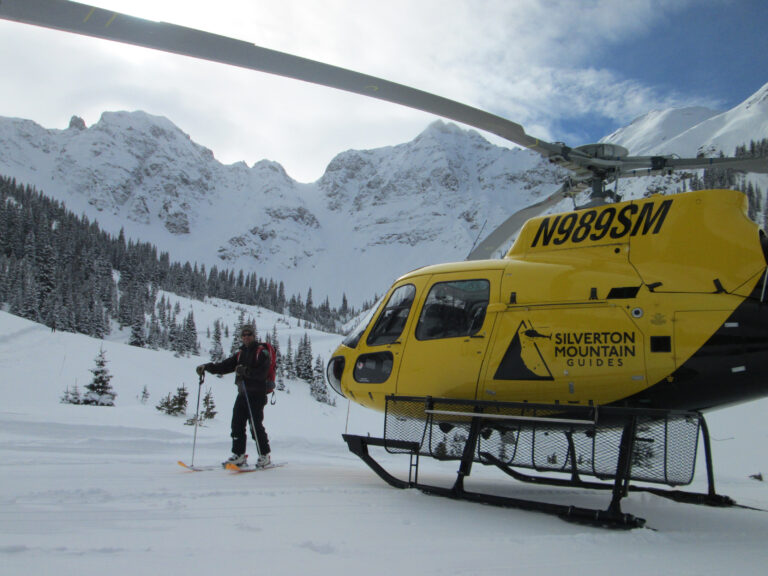 For Skiers: Gift the thrill of heli-skiing at Silverton Mountain in Colorado — an experience in the snowy peaks above an old mining town with a team that is just as remarkable.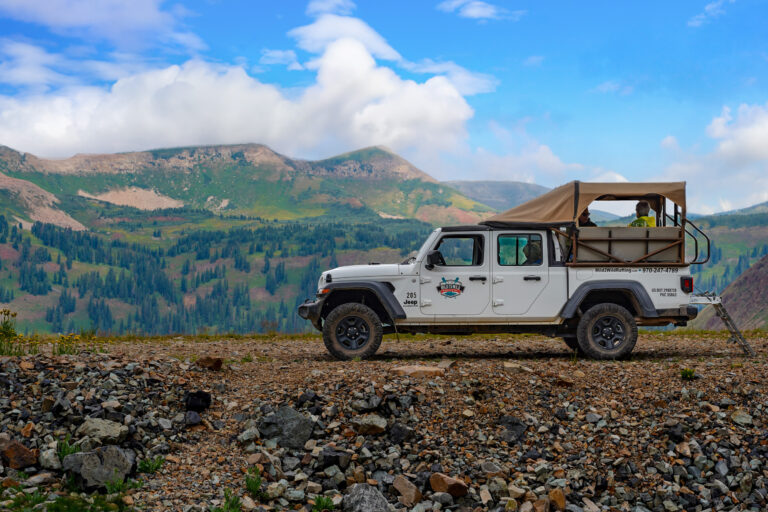 For Off-Roading Enthusiasts (family-friendly): Opt for a Mild to Wild Jeep tour, where guides drive through geologic wonders perched 10,000 feet above valleys and between peaks. Spring, summer, or fall, a Colorado or Moab 4×4 tour promises a breathtaking adventure.
#4 Bird Feeder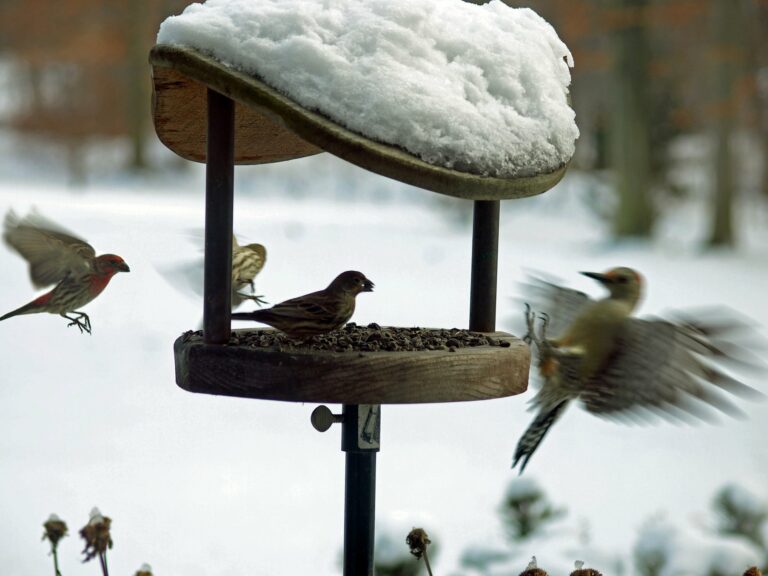 Kudos for the tree face bird feeder or a bird feeder tree! Yet, a sturdy, snow-resistant design works just as well for the envy-worthy skills of our feathered friends. 
#5 An Offbeat Rafting Trip
Include a gift card for a lesser-known river rafting trip. Explore offbeat gems like:
The Salt River near Globe, Arizona, which requires a three-hour road trip from Phoenix, Arizona to the White Mountain Apache Tribe's Land. The journey is well worth it, offering scenery sprinkled with cactus, 2,000 foot granite walls, and rapids every five to ten minutes — the equivalent of walking down a street with a coffee shop on every block.  
The Upper Piedra River outside of Pagosa Springs, Colorado is best for thrill seekers who are physically fit and comfortable in whitewater. Its narrow path through lush, evergreen forest boasts class IV — big, two to four-foot drop — rapids, making it Colorado's best kept secret. 
Explore the vast wilderness of the Green River in Desolation Canyon, Utah — the largest in the lower 48. Perfect for multi-generational families, this remote canyon, deeper than the Grand Canyon in parts, requires a scenic flight to the start. Enjoy a sky-high view of your rafting route and meet wildlife like mustangs, big-horn sheep, bears, and great blue herons! 
#6 Moisture-Wicking Long Sleeve Hoody with Cooling Technology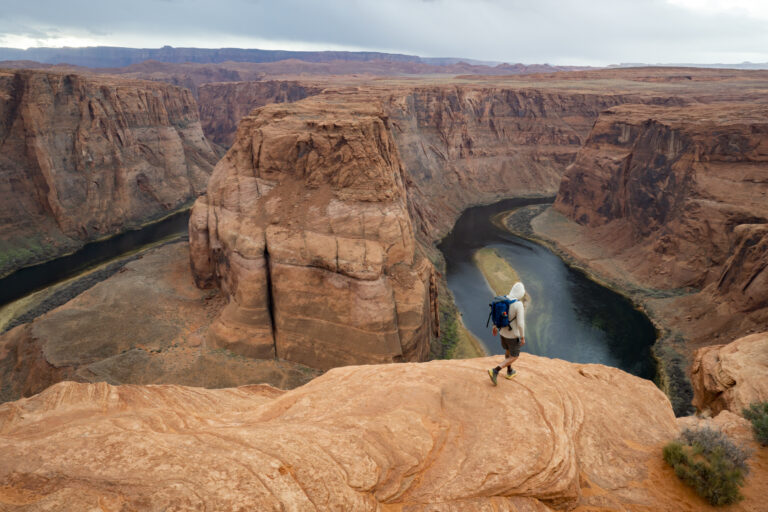 Show your loved ones you have their best interests in mind with Anetik's Breeze Tech Hoodies. Crafted from UPF30+ PrimoLite mesh, they shield from the sun's rays, keeping you cool in intense heat. Whether rafting the Colorado River or hiking the San Pedro de Atacama Desert, enjoy adventure while minimizing sun exposure risks.
#7 Multicolor Lantern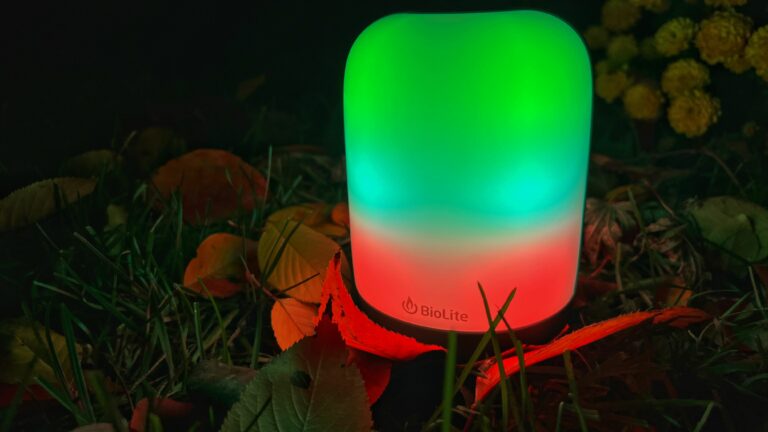 Inspire your gift recipient to honor their circadian rhythm by adjusting the lighting according to the time of day. Or, just have fun vibin' to different shades of blue, violet, red, yellow, and green, any time of day. The BioLite AlpenGlow 500 is one lantern that will do the job — and do it well.
#8 Printed Sarong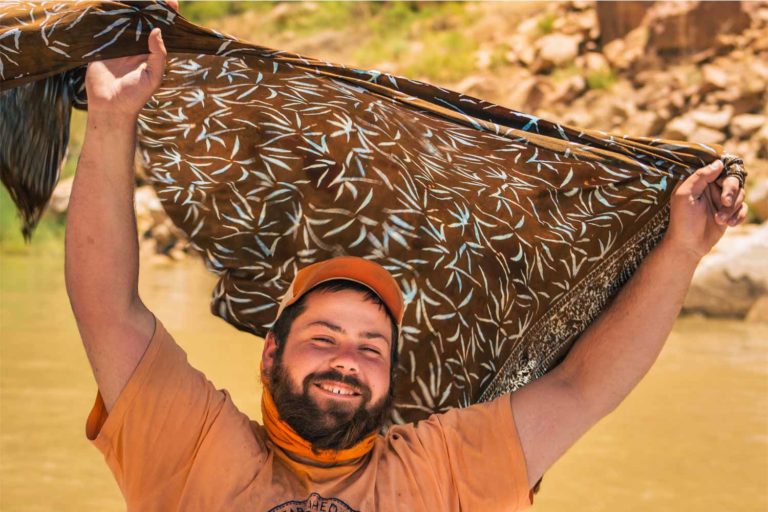 Whether geometric, animal, floral, traditional, or custom print, a sarong is a must-have on any trip (except in snow). It is a versatile companion, serving as a lightweight towel, picnic blanket, and stylish cover-up.  
#9 Backpacking Hammock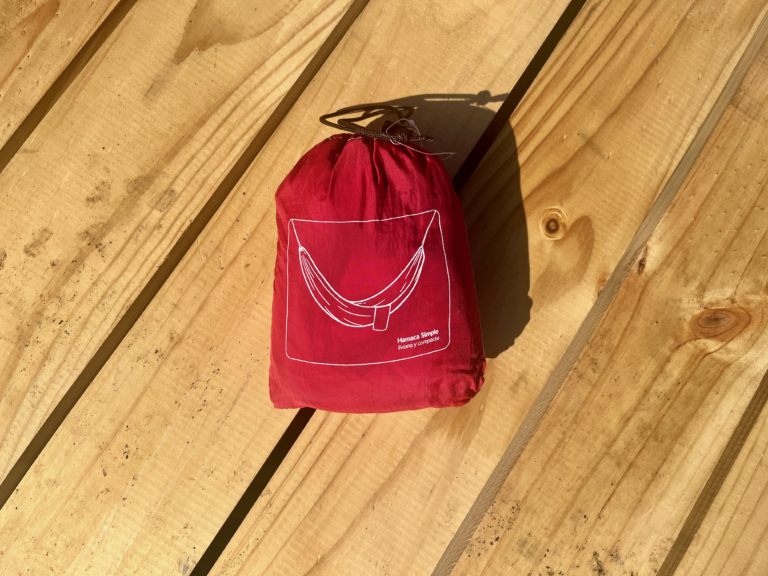 For backpackers or overnight campers, a portable hammock makes for a fun way to wind down after a day of activity. It even makes for a decent backyard hammock without the fuss of permanency. 
#10 A Field Guide to Local Flora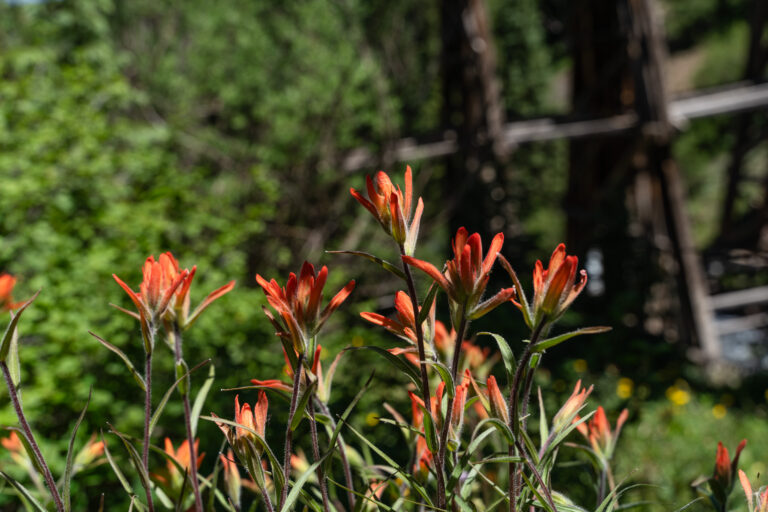 Gift the joy of wildflowers while steering clear of poisonous berries. Perfect for the studious and anyone keen on pleasure or survival — titles like these are a step in the right direction for all: 
#11 Lightweight Cooler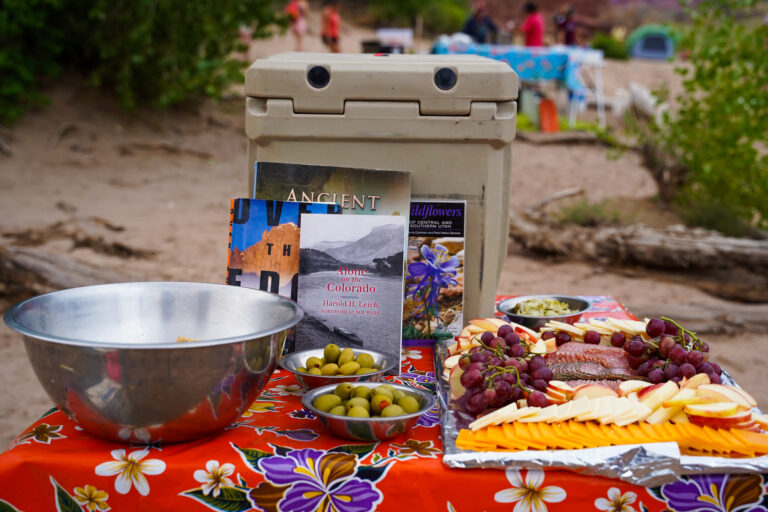 Ever considered the perks of a lightweight cooler? Whether pack-soft or hard, Yeti has you covered. Ideal for weekend getaways or multi-day trips with size restrictions, it ensures quick access to your favorite refreshments. 
#12 DIY Garden Stone Painting Kit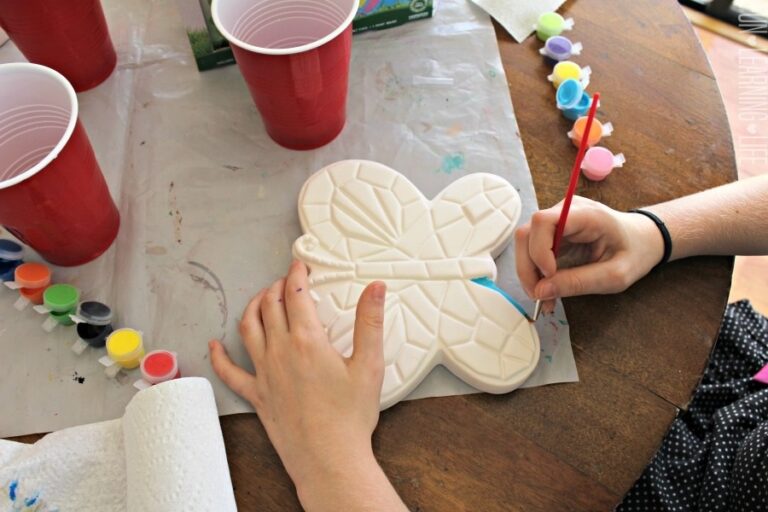 A DIY garden stone painting kit is a priceless gift, fostering creativity and quality time with kids, nieces, nephews, grandchildren, students, and friends. Opt for The Creative Roots Stepping Stone Kit, or gather some well-shaped rocks, acrylic paint, and brushes for a fabulous outdoor activity.  
#13 Fly-Fishing Class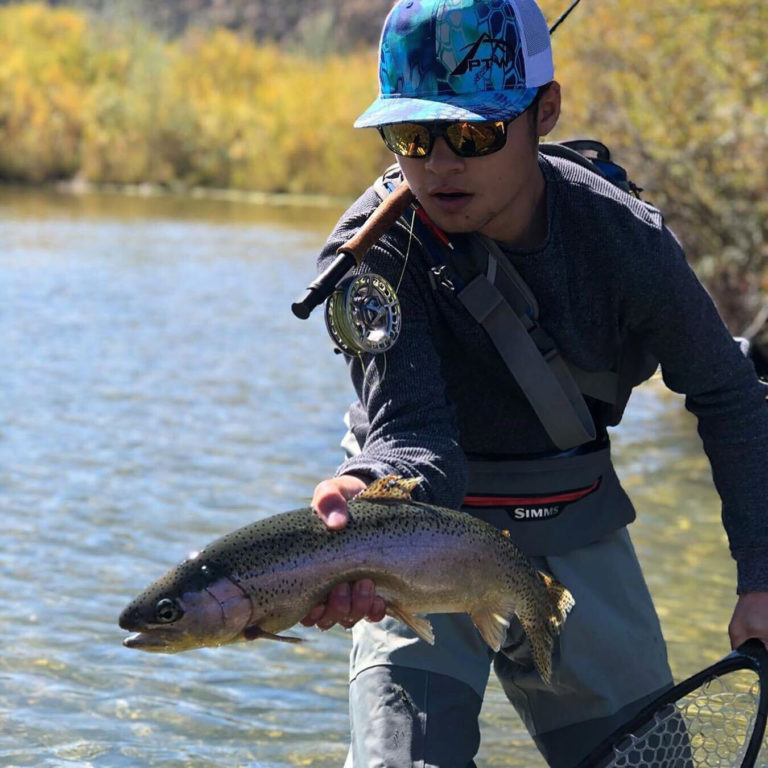 For fishing enthusiasts or wannabes, gift a lesson with a local guide. Go even further by inviting them on a Gates of Lodore rafting trip with Mild to Wild, where optimal fly-fishing conditions await on the three or four-day adventure. Reel in the excitement! 
#14 Tiny Tent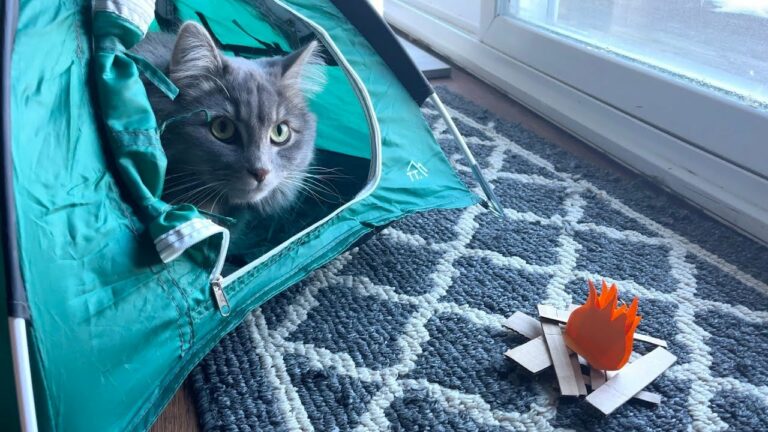 Provide your furry best friend or a friend with a furry friend a Tiny Tent for their next camping trip. Let the creature enjoy some privacy. As another option, set up the tiny tent inside of a big tent for closeness with a degree of separation. 
More Reading
Get New Blog Posts in your Inbox