13 Outdoor Experience Gifts Perfect for All Adventurers
By Kim Cassels • November 2, 2022
13 Outdoor Experience Gifts Perfect for All Adventurers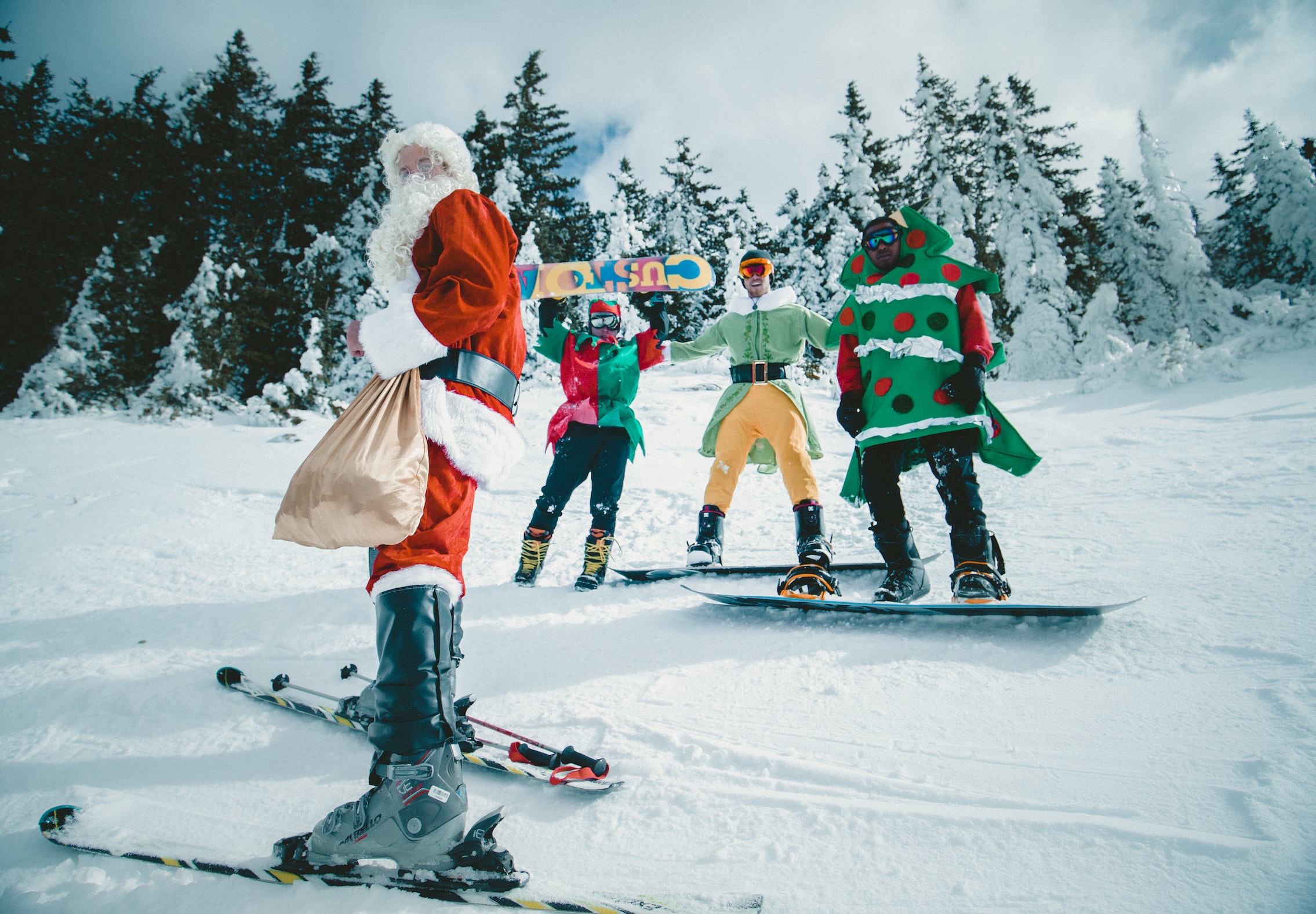 It isn't always easy shopping for the adventurer in our lives— especially if they have all the gear they want, or they're just plain low maintenance! Luckily, outdoor experience gifts have become a perfect go-to when you're just not sure what THING to get someone, or, they'd much prefer things to do instead!
Check out this list of recommendations for outdoor experience gifts that suit just about anyone who loves to get out and about. 
#1 Skiing/Snowboarding Playlist 
The modern take on the mix tape! Just about everyone uses a music app these days, and who doesn't need a good playlist whilst shredding through the powder? This gift gets plenty of points for being thoughtful AND useful. To wrap it, get a QR Code for your playlist and slap it into a card! 
#2 Beer Pedaler Tour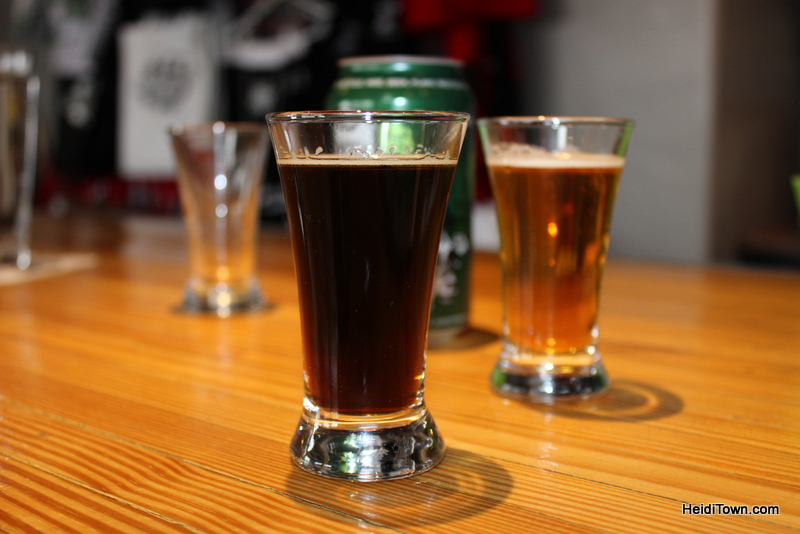 If they're into the outdoors, chances are they are also into brewskies. 
This one is beer, but on a bike! Well — sort of. These tours tend to vary in nature depending on your area's restrictions with public drinking. But whether it's beer drinking on a pedaling contraption with friends old and new, or beer is had at the breweries you'll visit via pedaling, you'll have a ball drinking about town. If your area doesn't partake in pedaler tours, opt for a classic beer crawl! 
#3 Campfire Cookbook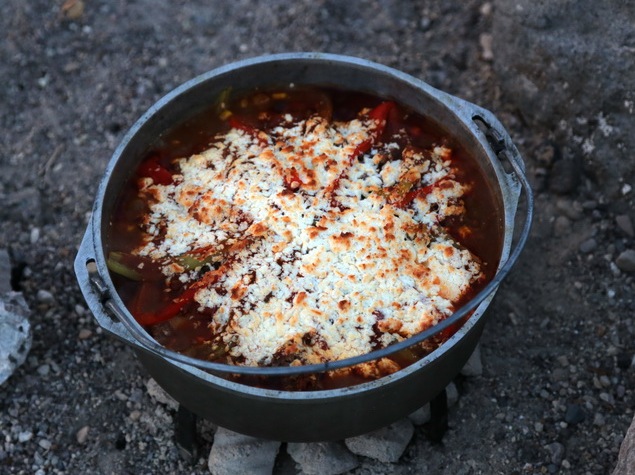 Okay, so maybe this one is THING, but it's a thing that gets you doing the thing. There's going to be a few of these on the list, so buckle up! 
We all know that everything tastes better when it's cooked over fresh, handmade flames. This is perfect for the cookin' camper in your life, or the campers who may want to branch out beyond PopTarts and hotdogs. Pair it up with a cast iron dutch oven and that's what we call "winner winner, chicken dinner." 
Some campfire cookbooks worth a browse:
#4 Geocache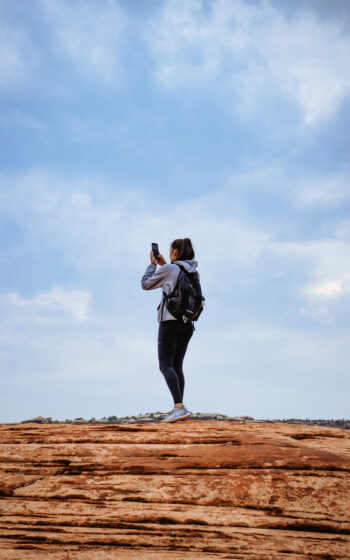 If you've never heard of Geocaching before, it's basically a real life treasure hunt! You can find plenty of caches in your area right now at Geocaching.com. All you need is a GPS system (which all smartphones are these days!), some sort of knick knack to trade out when you find the cache, and a sense of adventure!
To give this as a gift, make a Geocache for your giftee to find, or give them a cache to hide on their own if that seems more up their alley. 
#5 Night Sky Photography Class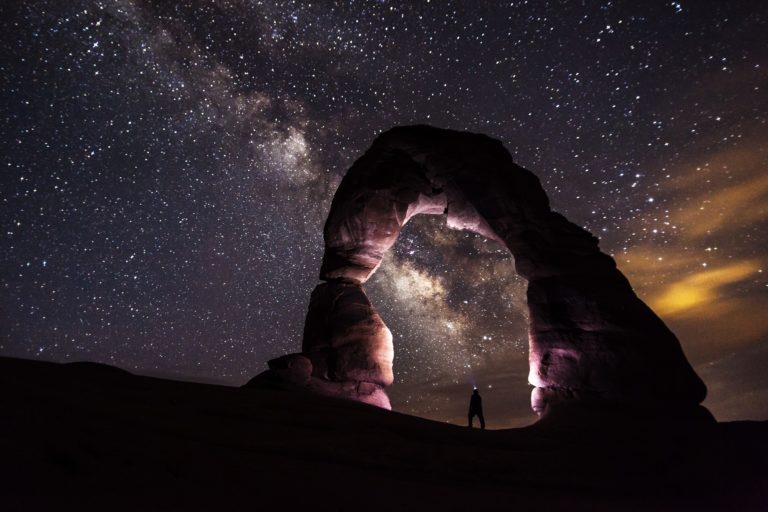 This is an awesome outdoor experience gift for the photographer in your life, or simply the ones with a camera that they're still learning to use. Night sky photography classes tend to be pretty common, and you can usually find them with your local parks service, or at nearby National Monuments, State or National Parks.  
You can also look for Night Sky Events on the International Dark Sky Event Page 
#6 Birding Starter Kit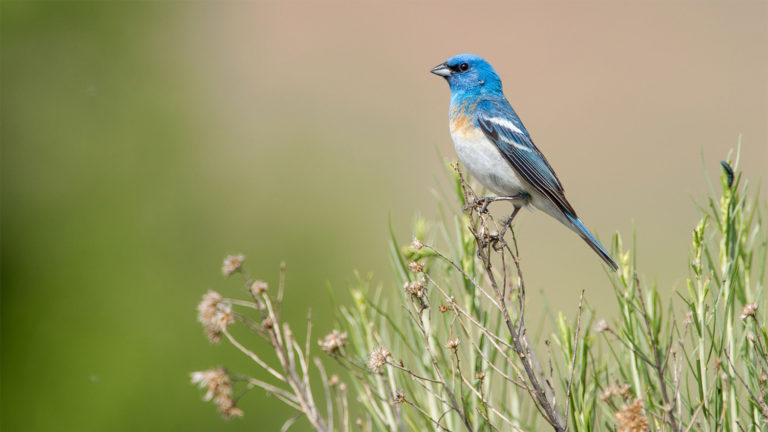 It may come as a surprise, but bird watching has kind of taken off in the past few years! And it makes sense since birds are pretty darn fascinating to observe once you're actually out in the bushes with them. This is an easy one to nail, since all you need is a book of your local/state birds, and a pair of binoculars. Throw in a bird whistle if you want to be a little extra! 
#7 Rockhounding Guide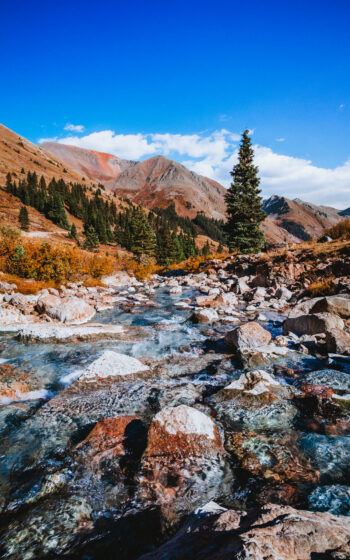 Who doesn't love rocks?! Plus, we all have someone in our life that's coocoo for crystals. This is an awesome outdoor experience gift that's super simple to put together. All you need to rock this one is: 
A book on the local geology and minerals of your area/state where you can hound 

Field Guide to identify your rocks 

Geologist Hammer 

Spray Bottle (since rocks tend to be dusty) 
If you want to make a full kit, throw in some work gloves, a crack hammer or chisel, and safety goggle! Also, check out this guide on How to Start Rockhounding for extra insight to share with your giftee. 
#8 
Wilderness Retreat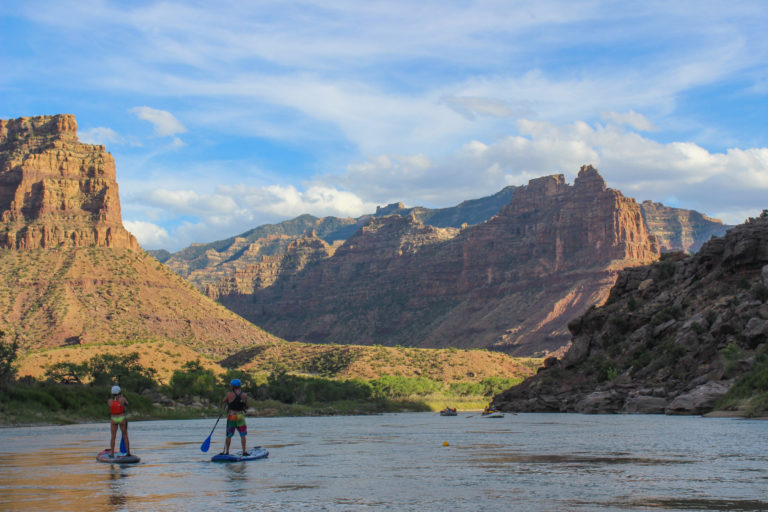 This outdoor experience gift is definitely one that steals the show, and is kind of THE gift if you're looking for something to blow their holiday socks off. Anyone who loves the outdoors knows how powerful they are at recentering, rejuvenating and relaxing us from the inside out. So for the person in your life who works their tail off, move this one to the top of the list! 
Here are some ideas:  
Gates of Lodore Women's Retreat 
Volcano Hot Springs Retreat in Costa Rica 
Hiking Retreat in the Colorado Rockies 
#9 Ice Skating Gift Certificate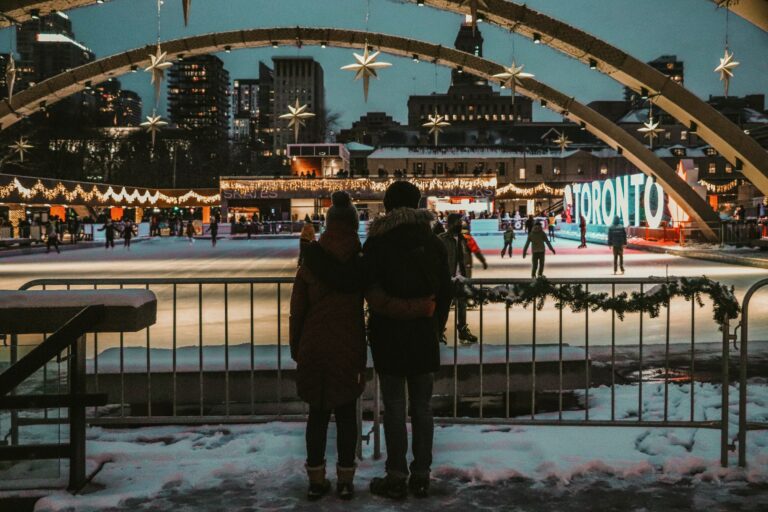 The ultimate winter activity that shows us just how graceful we truly are, or aren't, subsequently! This is perfect for the adventurer in your life who's hot on the holidays, Hallmark movies, or someone you just want a good laugh with for an afternoon. 
#10 Fully Catered Camping Trip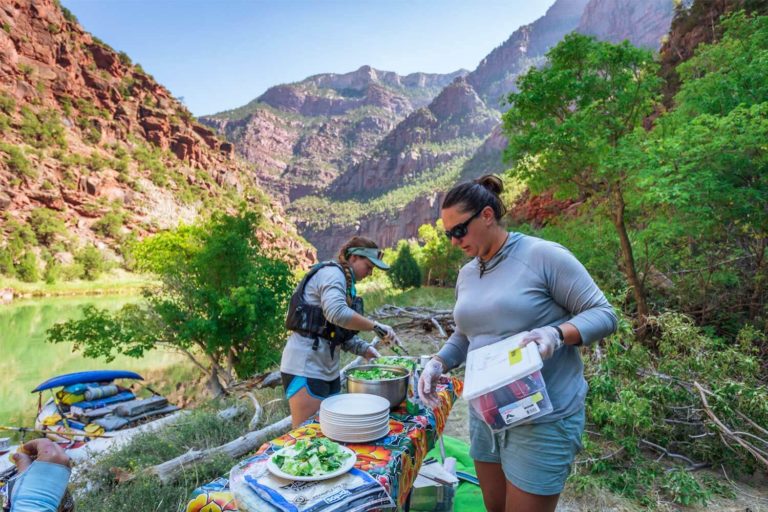 We brought out the big guns! This outdoor experience gift will definitely be a hit with someone in your life who: 
Already has everything they want. 

Is impossible to shop for because of the reason above, or they're so low maintenance. 

Always wants to take a wilderness trip but never pulls the trigger. 

Just needs some quality time outside! 
A catered camping trip allows your loved one to enjoy the great outdoors without having to do anything but pack a bag. Yes, one single bag. There's no trip planning, gear packing, food making, activity hosting involved whatsoever with this gift. 
All they're responsible for is getting to unwind and reconnect with nature while their guides take care of the rest. Everyone deserves to have an experience like this at least once in their lives. Here are some catered camping trips to check out: 
Backcountry Trips in the Sawtooth Mountains  
Dinosaur National Monument Rafting Trips
Horseback Riding in Yellowstone National Park 
#11 Hot Springs Pass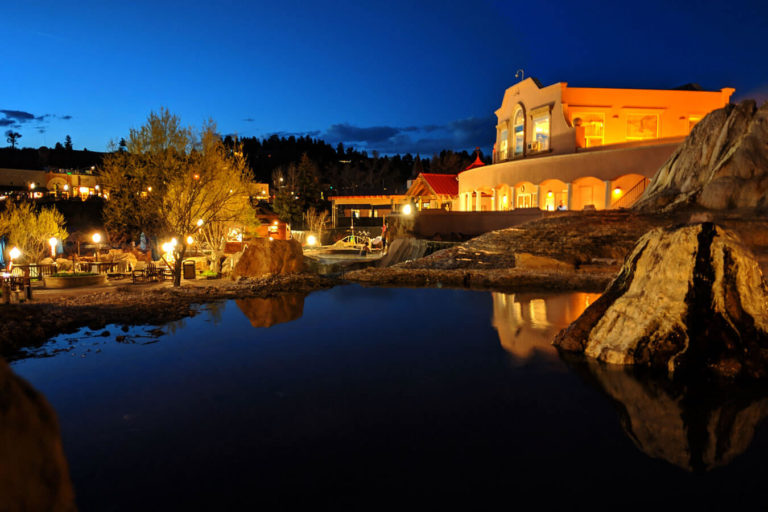 This is a must for the skiers and snowboarders in your life, or the folks who enjoy warm healing waters— is there actually anyone out there who wouldn't absolutely love this one? Pair it up with a cozy robe or bougie towel and just call yourself Saint Nick. 
#12 
Scavenger Hunt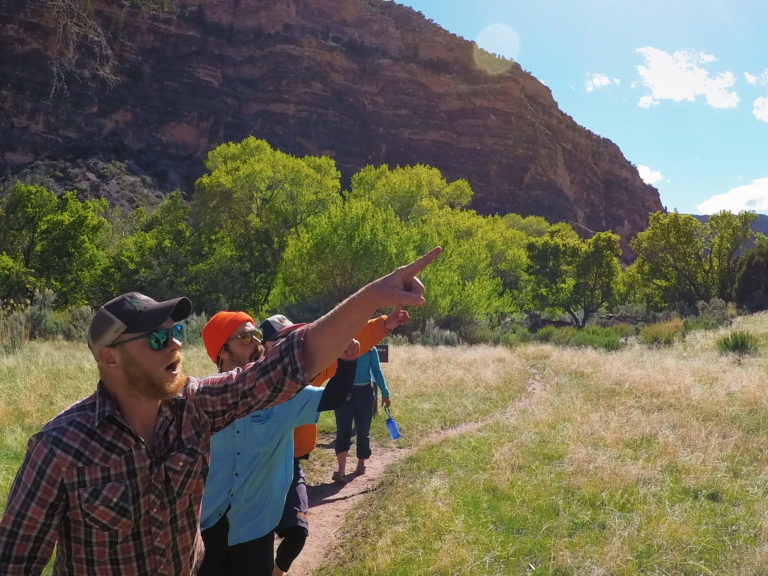 It's classic, it's fun and a great way to get your giftee outside. You can opt to make yours more of a finish-line style, or one where they collect things along the way. The only thing about this outdoor experience gift is that you'll need to take some time to make it great, so beware if you're a procrastinator on this one! 
What you'll need if you go the finish-line route: 
3-5 destinations (or longer if you're great at riddles!) 

A riddle to get the hunt started, and one for each destination.

A way for them to find the next clue at their destination. Most would probably opt to put it in an envelope and hide it somewhere, but don't stop there if you think of something more creative!  

A great "finish line." Maybe a great spot with a view, or one where you can have a celebratory beer?   
#13 Tour Company Certificate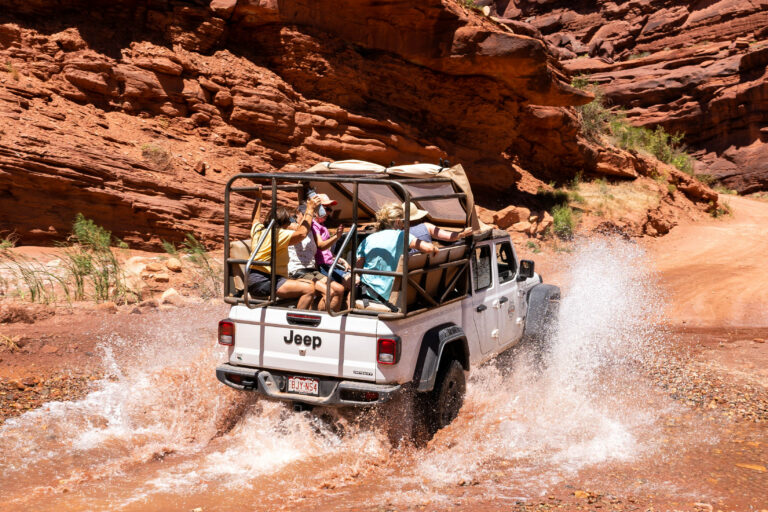 Just not sure what to get the adventurer in your life? But you still want to make it thoughtful? Go for gold with a gift certificate with a local tour company, or one that's in a town that they'd love to visit! You really can't go wrong with this one. 
Gift Cards to Moab, Utah and Durango, Colorado Tours 
Get New Blog Posts in your Inbox