Verde River Kayaking
1-Day & 2-Day Arizona Whitewater Kayaking!
Discover Arizona's only federally designated "Wild and Scenic" river, the
Verde River
on inflatable kayaks! Paddle through a spectacular canyon as the river drops at an average of 20 feet per mile. Our guides will instruct you before you hop on the river and along the way, as well, so no experience is necessary!
Verde River Kayak Trip Options
All information provided while booking online is transmitted via a secure connection. Credit card details are heavily encrypted/inaccessible.
Verde Two Day Kayak Trip
Wild & scenic Arizona whitewater rafting & inflatable kayaking!
Meet: 9:30am
Return: 5:00pm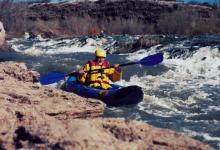 Book This Trip
More Info
Verde One Day Kayak Trip
Fun intermediate paddling & a delicious deli-style lunch!
Meet: 9:30am
Return: 5:00pm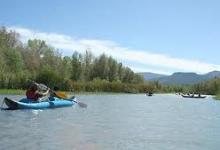 Book This Trip
More Info
*Additional River/Land Access Fees not included