1/2 Day Durango Kayaking Trip
Lower Animas River
About This Trip
Conquer the Rapids of the Lower Animas!
For those who want to be in control of their own destiny and increase the the level of adventure on Durango's Animas River, we offer inflatable kayaks! Inflatable kayaks offer the best of both worlds: the maneuverability of a kayak and the stability of a raft. No experience is necessary as an instructional guide goes along with the trip in their own inflatable or hard shell kayak to teach you what to do.
During the later season, all rapids can be downgraded a half to a full Class, making the inflatable kayaks a great way to experience the Lower Animas River! These smaller crafts are easier to maneuver through the river channels and avoid the rocks that rise up at lower water levels.
Durango Kayaking half day trips start at $119.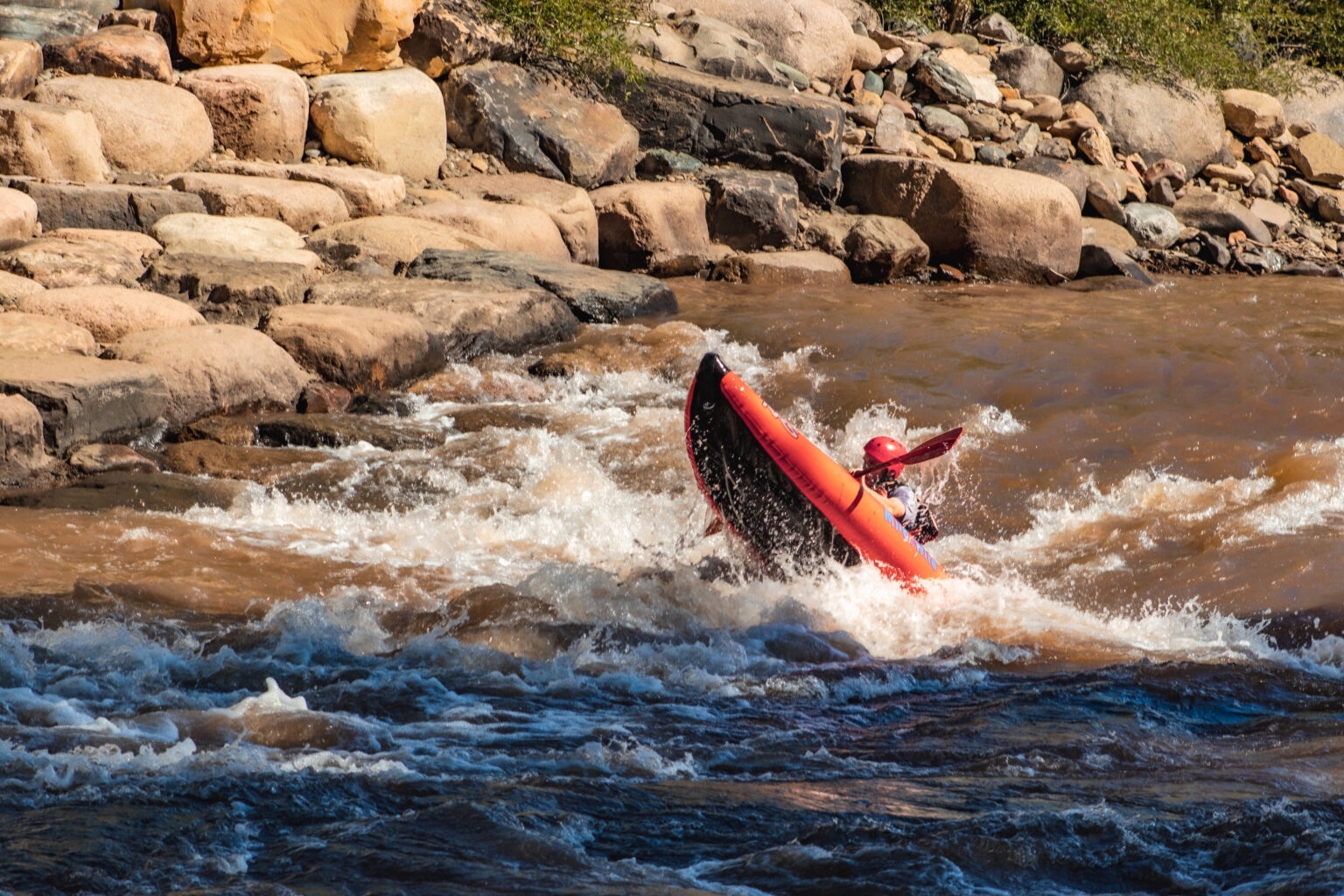 Season

Class of Rapids

Meet Time

Return
Kayaking Options
Inflatable Kayaks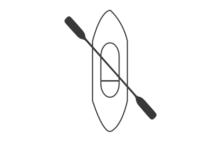 Get ready to navigate your own kayak through the Lower Animas!
Ages 12+
Kayaking is not recommended for ages 80+
Peak Season trips are $5 extra between June 27th – August 5th.
Payment & Cancellations
Payment Options
1/2 down, 1/2 charged 30 days prior to trip.
1/3 down with remaining balance charged in thirds.
Call for other arrangements!
Free Courtesy Hold
We don't want you to miss out on this trip so we'll hold your spots, payment-free, for 24hrs while you make your final arrangements & prepare for payment.
Fees
In addition to the listed trip cost, we collect an additional 9% for River and Land Access Fees (ie. Forest Service, BLM, City, Private Land Use).
Cancellation Policy
Receive a 90% refund with written notice 36 hours or more before the trip. Less notice, unfortunately there will be no refund.
Optional Upgraded 24 Hour Cancellation Policy: Receive a 100% refund up to 24 hours prior to trip departure. Up to 12 hours prior to departure trips can be rescheduled, or receive a Mild to Wild Gift Certificate for trip cost. This upgrade is only available at the time of reservation and must be applied to each seat.
Itinerary
8:30 AM or 1:30 PM
Check in, sign release forms and get dressed for the river! Wetsuit and Bootie rentals are required through June and highly recommended from July on.
Shuttle to the river for safety orientation and kayak instructions.
Practice getting in and out of your inflatable kayak at the "Lake".
Tackle "Train Bridge Rapid," "Baby Smelter" and finally the Class III "Smelter Rapid".
Take a break and enjoy a river side snack of granola bars and fresh fruit.
Paddle your way through "Santa Rita," "Sawmill" and "Pinball" (depending on flows).
12:15 PM or 5:15 PM
Take out and shuttle back. Arrive back to the office approximately 3 hours and 45 minutes after your departure time.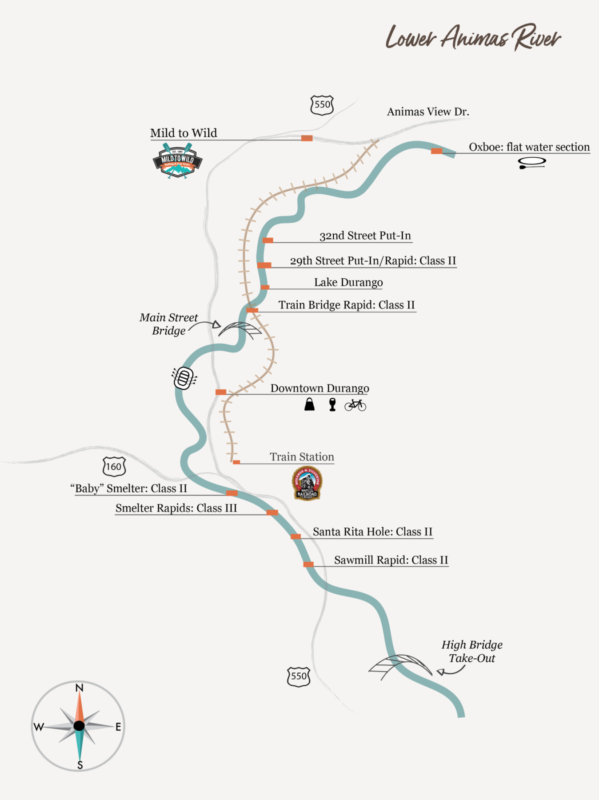 Important Considerations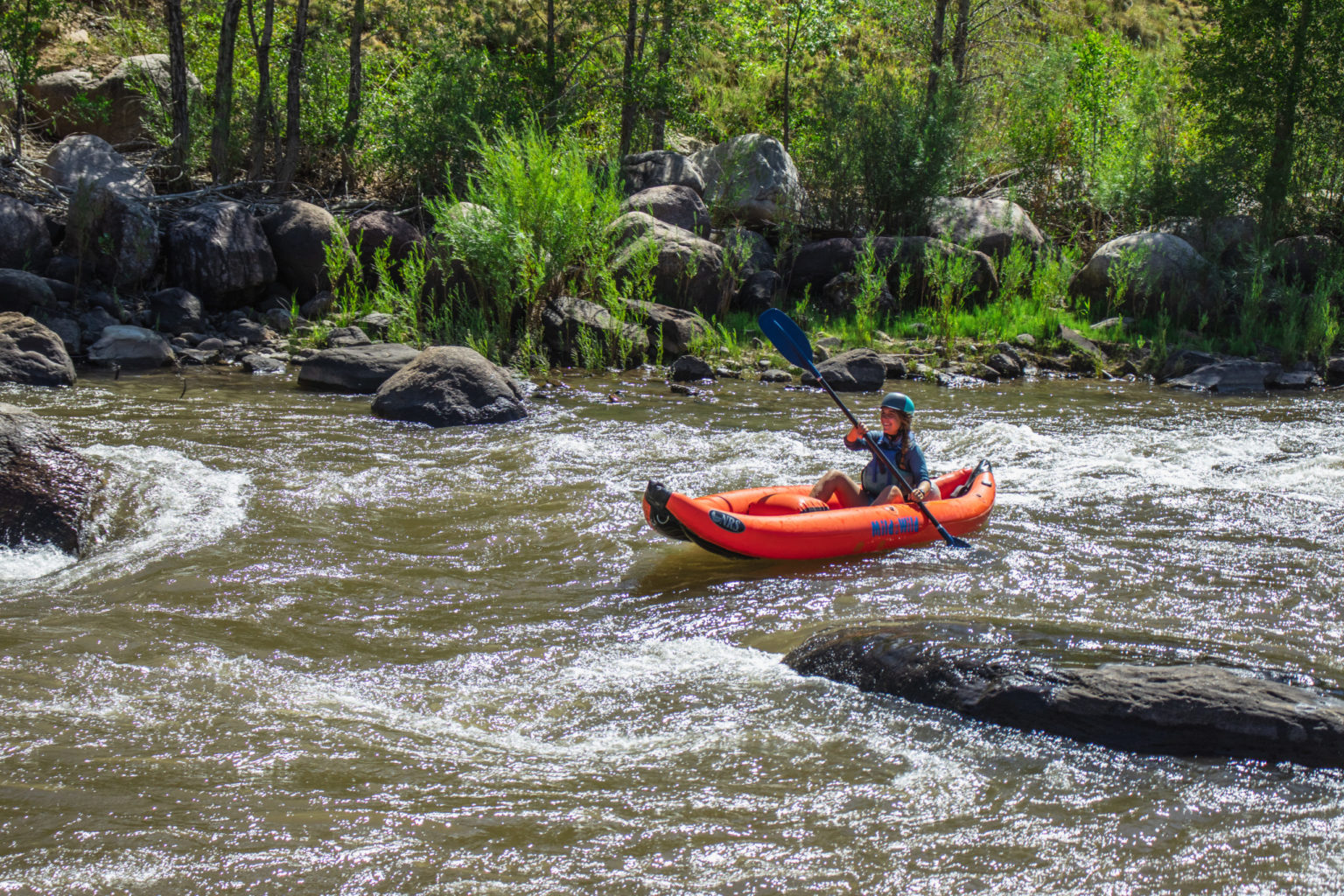 · If the Animas River is flowing over 1800 CFS, kayakers will be moved to a premium raft option for safety.
· Wetsuits are required through June and are highly recommended after July.
· Physical fitness is recommended, as this trip is a bit of a workout!
· Kayaking is not recommended for ages 80+
· The inflatable kayaks sits low in the water, so there will be water in the kayak the whole time. Thus, you're going to get wet!
· If everyone in your group isn't up for the challenge of an inflatable kayak just yet, they can go along in a raft with a guide at the same time!
· We do not provide snacks on this trip, so bring some along in a small bag along with your water bottle.
What to Wear & Bring
Swimsuit/Quick drying clothing (avoid cotton because it stays the temperature of the water and keeps you cold)
Water shoes or secure sandals with heel straps (if you're not using wetsuit booties)
Sunscreen
Sunglasses with a strap
Water bottle
Camera with waterproof case
Warm, dry change of clothes (for after kayaking)
Trips through June and after July
Wetsuits (available for rent)
Wetsuit boots all season (available for rent)
Fleece jacket and fleece socks (provides added warmth if you tend to get cold)
Splash Jacket
Trip Highlights
See a different and more beautiful view of Durango
Get the perfect mix of excitement through fun rapids and relaxation during calm sections
Learn a fun skill while hanging out with fun, entertaining river guides
Smelter White Water Park's Class III splashes
Wildlife: Deer, beaver, fox, birds of prey, river otters