Rivers, Trails & Mesas
Raft - Jeep - Mesa Verde
About This Trip
Durango Rafting, Jeep and Mesa Verde Tour Package
This exciting tour trifecta ensures you'll experience the top spots around Durango in two adventurous days. You'll start with a refreshing half-day rafting trip on the Animas River, followed by an off-roading excursion up La Plata Canyon in the afternoon. The next morning, you'll cruise through all the tops spots of Mesa Verde National Park with a guide well-versed in the Ancestral Puebloan and Southwestern history.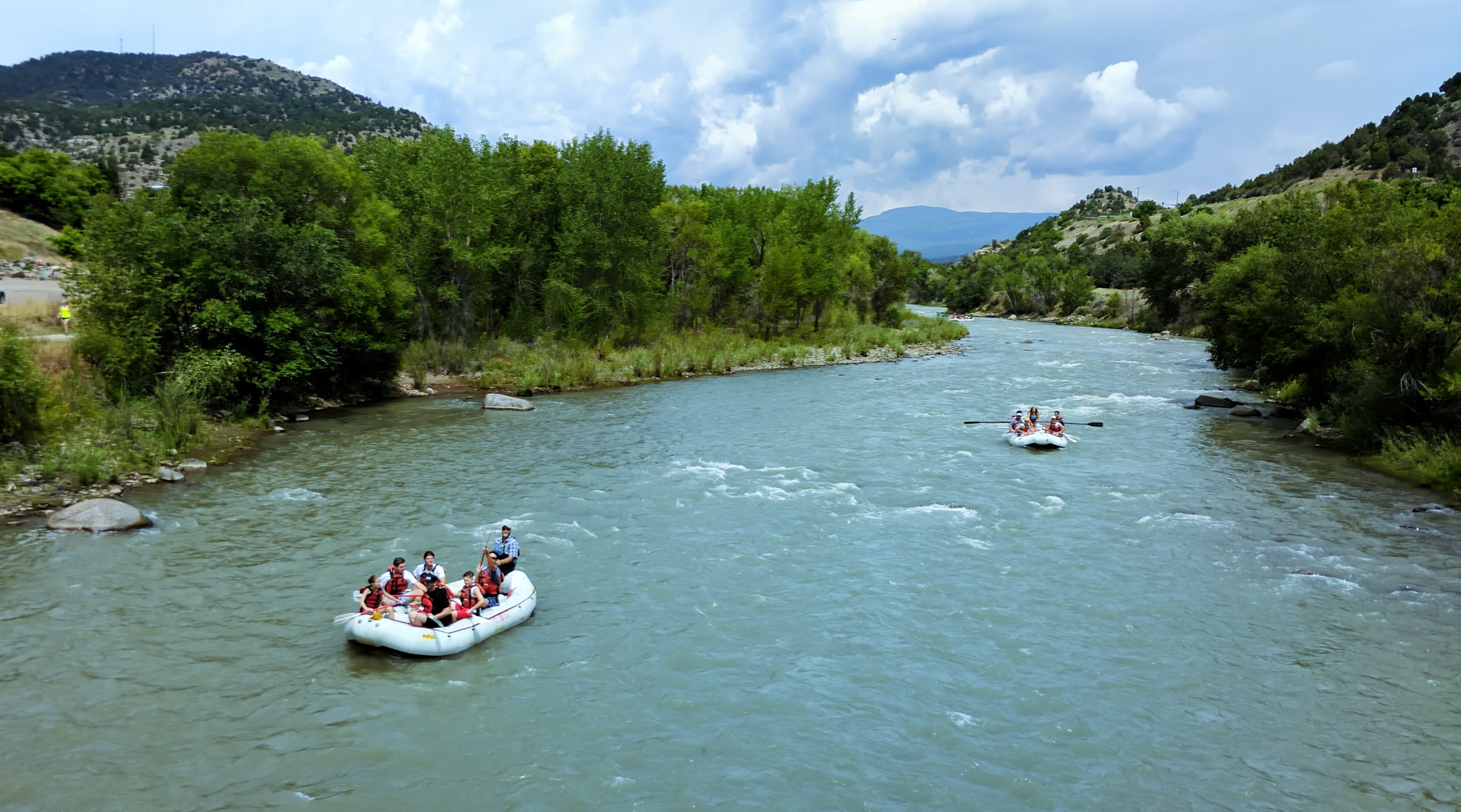 Class of Rapids

Season
Days

Adventure Level
Tour Options
Rivers, Trails & Mesas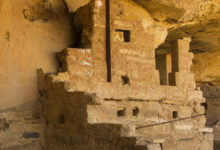 Package includes a standard raft for the Animas River, one of our comfortable open-air jeeps for the off roading excursion, and a comfortably roomy van for the Mesa Verde tour.
Payment & Cancellations
Payment Options
1/2 down, 1/2 charged 30 days prior to trip.
1/3 down with remaining balance charged in thirds.
Call for other arrangements!
Free Courtesy Hold
We don't want you to miss out on this trip so we'll hold your spots, payment-free, for 24hrs while you make your final arrangements & prepare for payment.
Fees
In addition to the listed trip cost, we collect an additional 9% for River and Land Access Fees (ie. Forest Service, BLM, City, Private Land Use).
Cancellation Policy
Receive a 90% refund with written notice 36 hours or more before the trip. Less notice, unfortunately there will be no refund.
Optional Upgraded 24 Hour Cancellation Policy: Receive a 100% refund up to 24 hours prior to trip departure. Up to 12 hours prior to departure trips can be rescheduled, or receive a Mild to Wild Gift Certificate for trip cost. This upgrade is only available at the time of reservation and must be applied to each seat.
Itinerary
Day One - Raft & Jeep
8:30 AM
Check in, sign release forms and get dressed for the river! Wetsuit and wetsuit boot rentals are highly recommended through June.
Shuttle to the river for your safety orientation and rafting instructions.
12:15 PM
You will arrive back to the office approximately 3 hours and 45 minutes after your meet time.
This is your time for lunch! Bring a pre-packed picnic with you, or visit a nearby restaurant until your jeep tour.
1:30 PM
Meet back at the Mild to Wild Office - Sign release forms and waivers if needed.
1:45 PM
Depart for the spectacular sites waiting in La Plata Canyon.
5:30 PM
Return to Mild to Wild.
Day Two - Mesa Verde
8:00 AM
Meet your guide at the Mancos Visitor Center: 101 E Bauer Ave, Mancos, CO 81328.
Sit back and relax on the scenic 30-minute drive up to Mesa Verde National Park.
Explore short walks to overlooks and archaeological sites dating back between 500 CE and 1200 CE.
Take in the scenery of the panoramic views of an ancient city scattered along the cliffs while your guide provides interpretive lessons of the ancestral Puebloans.
12:00 PM
Return to the Mancos Visitor Center.
Important Considerations
At high water levels (usually early June) our age limits may increase or younger kids may be shuttled around the larger Class III rapid.
Wetsuits are highly recommended through June, and wetsuit boots are recommended all season. Rentals are available.
In fall and spring, temperatures/weather can fluctuate quite a bit. So bring layers with you for all your tours just in case!
Be aware that Durango and Mesa Verde are prone to afternoon rain showers! Bring some rain gear.
Colorado Car Seat Law states children up to 8 years old must be in an appropriate car seat. Please bring your own for the Jeep Tour and Mesa Verde Tour.
You are on your own for lunch for the Jeep and Rafting day! Pack something to enjoy on our picnic tables between trips or head to a restaurant close by.
All itineraries are subject to change due to water / trail conditions.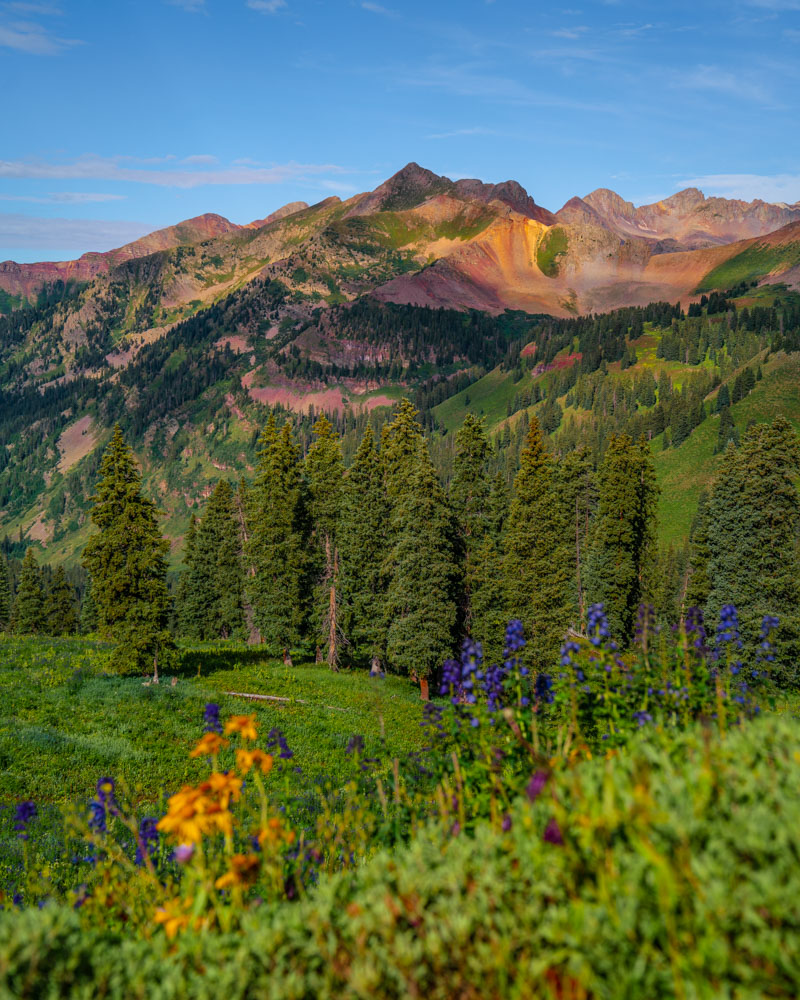 What to Wear & Bring
FOR ALL 3 TOURS, BRING…
Rain Jacket
Sunglasses w/ Strap
Sunscreen
Water Bottle – the guides will have water for refills!
Snacks
Camera (with a waterproof case on your rafting trip)
RAFTING
Swimsuit/Quick drying clothing (avoid cotton because it stays the temperature of the water and keeps you cold)
Secure Sandals or Shoes that can get wet (sandals must have a heel strap)
Warm, dry change of clothes in your vehicle (for after rafting)
Wetsuits & Wetsuit Boots for spring trips (available for rent)
Fleece Jacket & Wool Socks for spring trips (or for added warmth if you tend to get cold)
JEEPING & MESA VERDE
Dress in layers: T-shirt, sweat shirt and a warm jacket (Spring & Fall tours especially)
Warm Hat & Gloves (Spring & Fall Tours)
Sun Hat
Light Hiking Shoes
Trip Highlights
JEEP
Stunning panoramic vistas
Tumbling waterfalls and cascading creeks
Old mining remnants from a deserted ghost town
Gorgeous wildflowers in Spring and golden aspen in Fall
Wildlife: Elk, juncos, bald eagles, marmot, moose, bear, deer, fox
Adventurous roads where you would not want to drive or take your own vehicle!
Interpretive, knowledgeable guides
RAFTING
A hoot for kids, adults and all experience levels
Enjoy Durango like a local!
An awesome way to see and learn about the town's history
Great mix of relaxing sections and Class II rapids
Fun and splashy Class III rapids at Smelter Whitewater Park
Hilarious river guides that are chock full of puns and jokes
An interactive experience where you'll help the guide get you downstream
MESA VERDE
Witness the largest archaeological preserve and cliff dwelling in the United States.
Explore ancient ruins atop the mesa for a snapshot into North American life 1,500 years ago.
Discover pottery shards and arrowheads still scattering the grounds throughout the park.
Experience a National Park that comes with serenity, where traffic is always light and sites can be enjoyed without crowds.