White Water Rafting: How to Minimize the Risks
By Molly • April 5, 2016
White water rafting is one of the fastest growing sports in the United States! It has been growing rapidly year after year, showing people the grand adventures available to them. They find that rafting brings thrills and bonding into their lives while giving them the ability to see some of the most incredible scenery that couldn't be experienced any other way. It is an outdoor activity, and with anything that involves Mother Nature and adventure, there are some risks. River guides dedicate their lives to minimize the risks and create an experience that everyone can enjoy. So what risks really do lie in white water rafting?
White Water Rafting Facts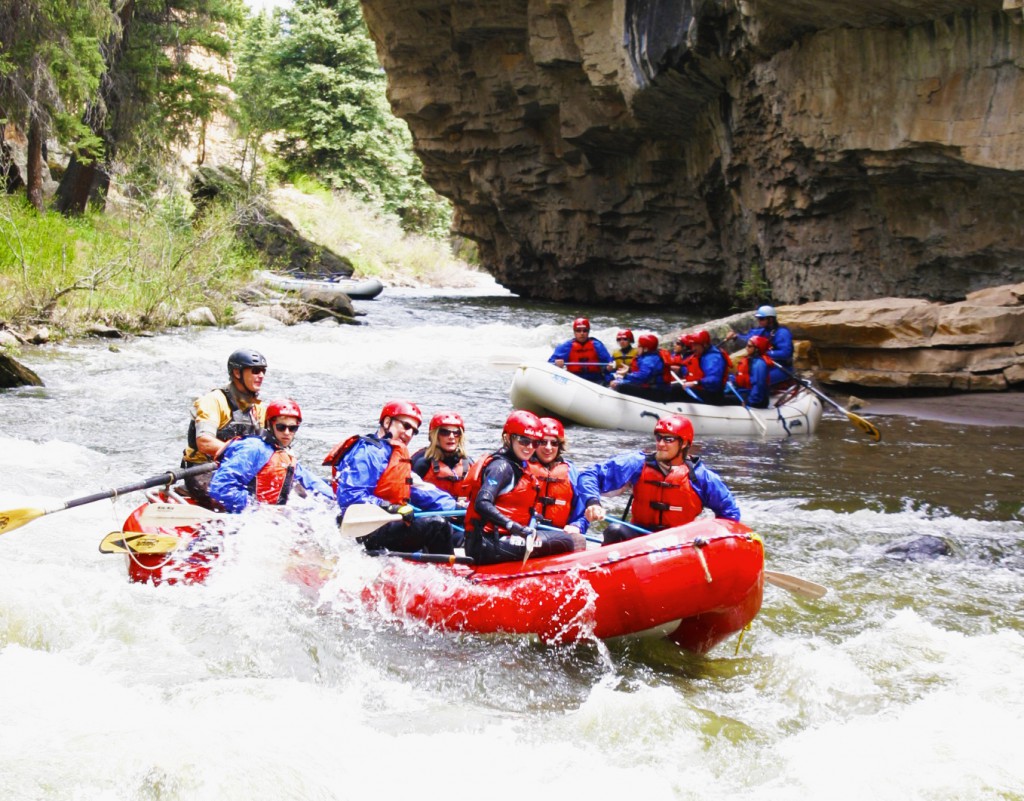 Millions of people participate in white water rafting annually. As equipment and skills evolve, this sport is seeing sections of rivers navigable and become accessible. This creates opportunities for the public to enter areas that previously only experts with the highest skills could paddle. American Whitewater Association keeps records of all the incidents that occur and have compiled data to look at the reality of white water rafting. They have concluded that per 100,000 river users, the chance of a fatality is .86, well below recreational swimming (2.6) or even bicycling (1.6)! American Whitewater states 25-30% of the deaths on commercial rafting trips come from heart problems. If you have health issues it is important to discuss them with a medical professional prior to any outdoor adventure or physical activity!
What We Do to Prevent Accidents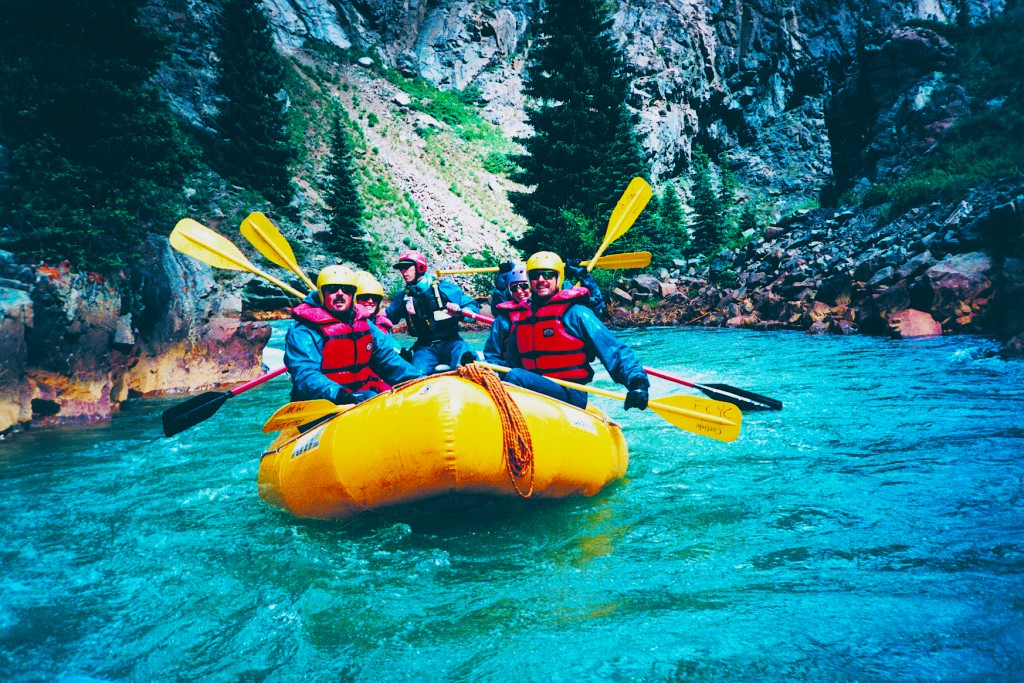 With any outdoor sport or adventure, the risk of injury is always present. Outfitting companies spend an insurmountable amount of time and money trying to create the safest environment so that everyone can experience the joy of getting outdoors. At Mild to Wild we go to extensive measures to provide the best possible experience down the river! We purchase top of the line equipment, train our guides to very high standards such as trip leaders averaging 2,000 river miles, offer financial incentives for extra safety certifications beyond the state requirements, utilize high-tech multi-faceted Satellite communication systems, screen our guests to match their fitness and adventure level to the appropriate trip, run alternate rivers or sections due to water levels, and have a quality guarantee that if our guests aren't absolutely delighted with your guides and equipment, the trip is on us! Check out our Safety Page for more details.
Things to Keep in Mind: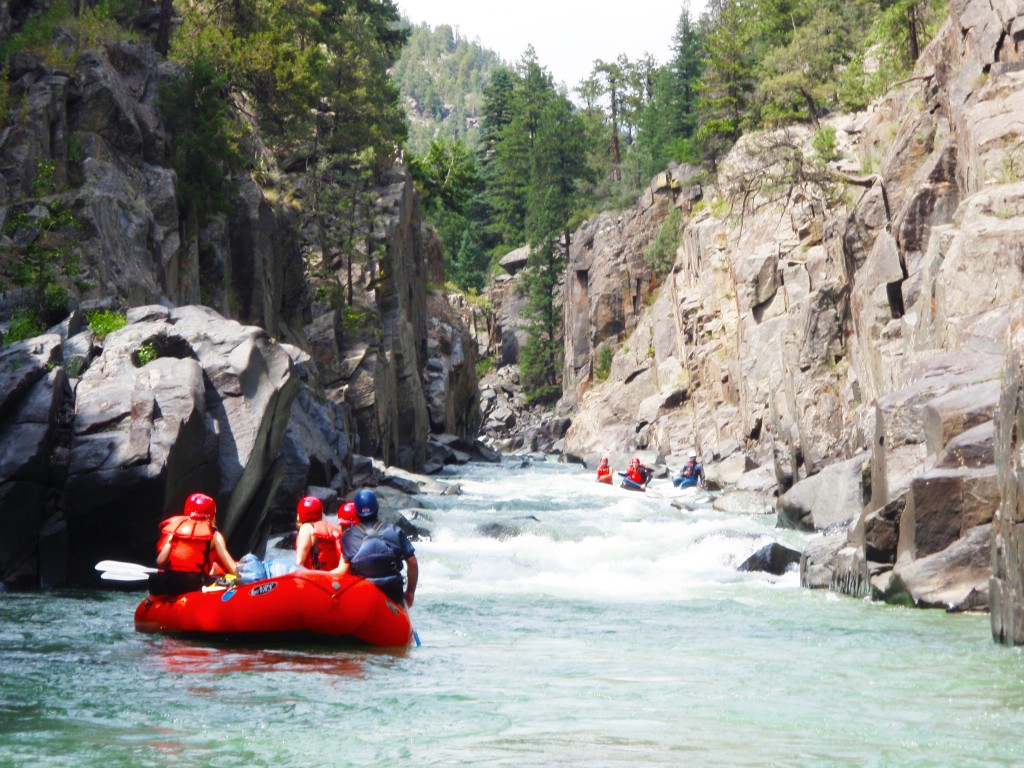 Accidents sometimes occur when the guest chooses a trip that they are not fully equipped to experience. Some things you can do to keep everyone safe while you're on a trip:
• Be sure the trip fits your level of adventure and physical ability.
• Discuss any health conditions with a medical provider and disclose any results to the outfitter!
• Be attentive to the safety training provided prior to your trip.
• Follow your guides instructions.
• Ask any questions or concerns that you may have! We're here to make sure you're informed and comfortable throughout your entire trip.
With any outdoor activity there are inherent risks, and whitewater rafting is no exception. Make sure to listen, ask questions, and you'll have the adventure of a lifetime! Ready to hit the water? We have milder trips such as the popular Lower Animas River and Colorado River, more intermediate trips such as the Upper Piedra River the San Miguel and the Salt River, and wild adventures on the Lower Piedra and the Upper Animas River. Still not convinced rafting is for you? Experience outdoor adventure on a Jeep Tours to see amazing wildflowers, wildlife, and mining remnants or a small group guided, interpretive tour at Mesa Verde National Park!
Whatever your adventure is, plan yours today! Give us a call at 970.247.4789 to help plan the best adventure for you!
Sources:
"Risk, Safety, and Personal Responsibility." American Whitewater –. Web. 03 Apr. 2016. <http://www.americanwhitewater.org/content/Wiki/stewardship:risk>
Get New Blog Posts in your Inbox