Rafting The Upper Animas Is The Challenge Of A Lifetime
By Molly • April 25, 2017
Do you think you have what it takes to conquer the mighty Upper Animas rafting? This wild river is like none other. Deemed to be the one of the toughest commercially run rivers in the United States, the Upper Animas rafting is not for the faint of heart. You will race through constant class II and III rapids with unforgiving class IV and V rapids. The Animas River translates from Spanish as the "River of Lost Souls." With serious consequences on the river, physical fitness is of the utmost importance. This raft trip is not just a scenic float down the river. It is a constant battle down one of the most intense river sections in the country. Do you still think you have what it takes to conquer the mighty Upper Animas?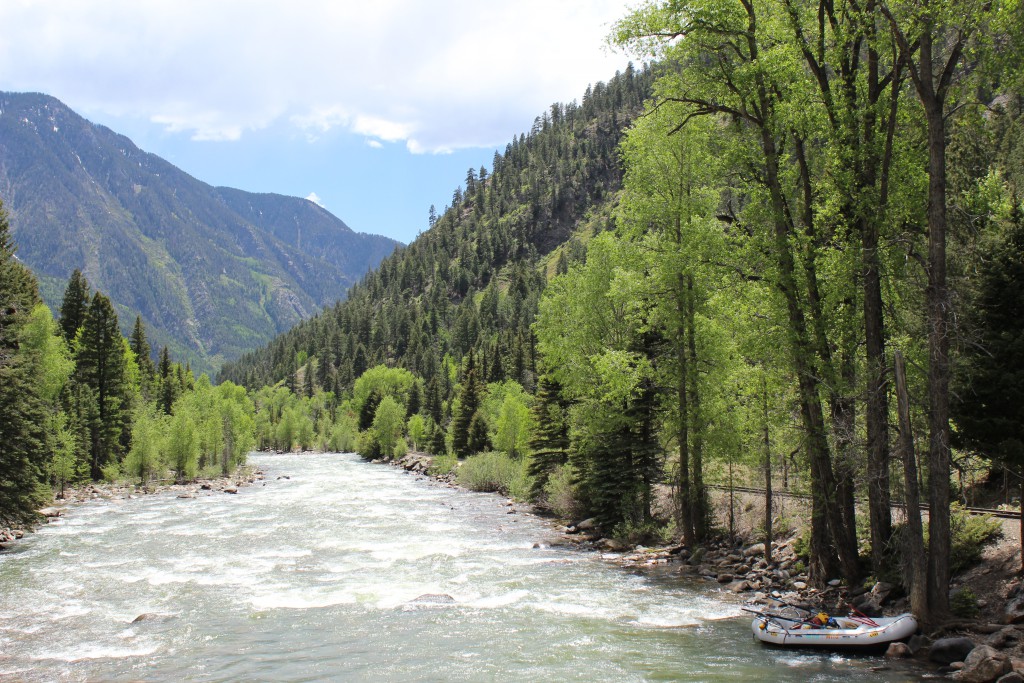 Upper Animas Rafting: What Rapids to Expect
If you are one of the lucky few to experience Upper Animas rafting you won't be disappointed. Your adventure begins with a breathtaking drive along the Million Dollar Skyway to Silverton. Excitement and anticipation build for the grueling journey ahead. You will get a quick warm up through the Animas Gorge on class III rapids. Soon after you hit your first class V rapid of the day: Ten Mile rapid. Class V rapids are extremely technical rapids and Ten Mile is no exception.  Hold on tight as you bounce around the raging whitewater. Be sure to listen to your guide and paddle when they say to!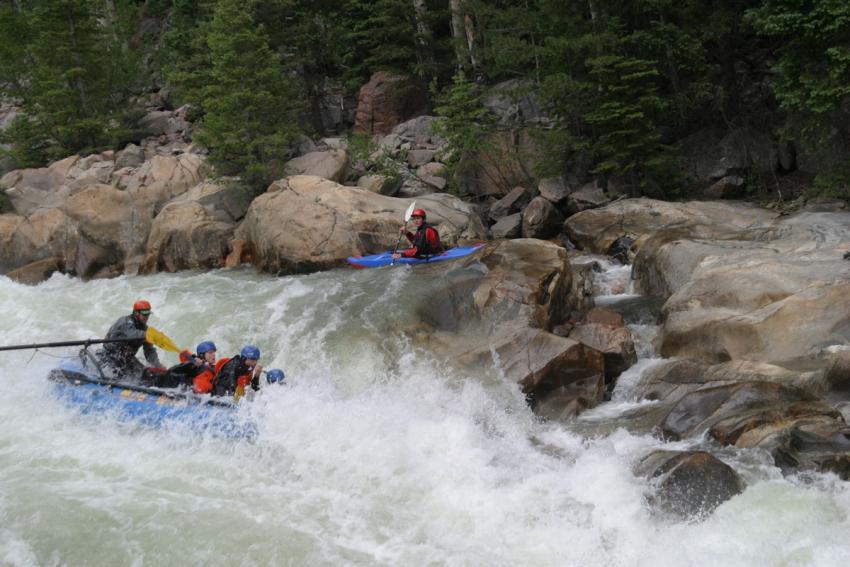 Down river, you'll meet your next Class V endeavor: No Name Rapid. And this is no easy class V rapid. This rapid will be sure to test your strength and teamwork. Squeezing through a narrow rock chute, you will then hit a roller coaster-like wave train. The swim consequences of this rapid are severe since you hit continuous class IV rapids immediately after No Name, so it is importance you take this rapid seriously. While Upper Animas rafting is some the best in the world, it is not for the faint of heart.

After tackling No Name rapid on your Upper Animas Rafting trip there is still more fin to come. Hopefully you still have some strength and stamina left in you! You'll end the day with more continuous Class III rapids before hopping on the Durango Silverton Narrow Gauge Railroad and make your way back to Durango. Relax and enjoy the beautiful scenery after a full day of wild Upper Animas rafting.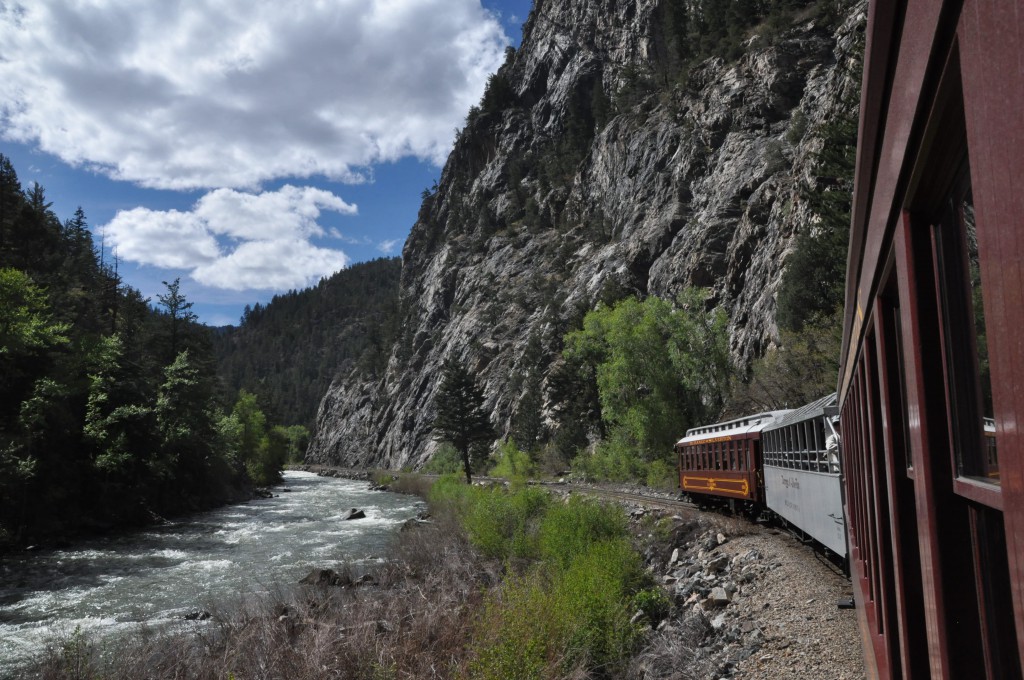 Upper Animas Rafting: More Then Just a Day Trip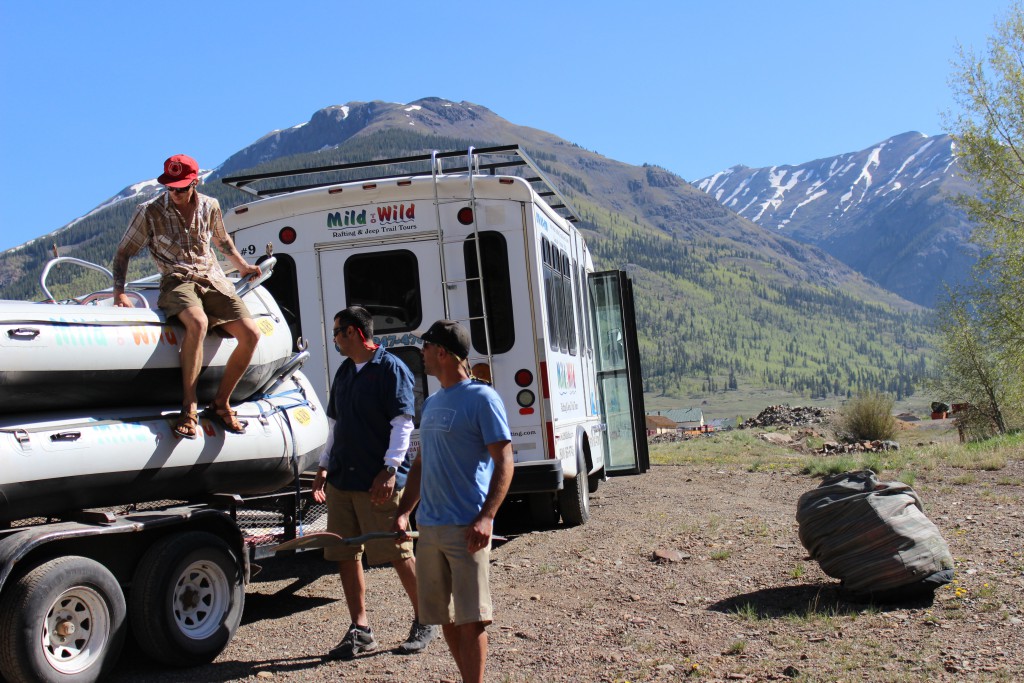 If you are still hungry for more action, you are in luck! Our two and three day Upper Animas Rafting trips have two more Class V rapids to keep your adrenaline pumping. Day two/three on the Upper Animas rafting goes through the Needleton section. Hit roaring Class V rapids such as Broken Bridge and Spector Rapid. After your first day of rafting, you will camp at our semi-permanent campsite along the river. Guides will prepare delicious meals. Your river guides quickly transform into five-star chefs and campsite gurus. They will prepare you a delicious hot meal to refuel you for the next day of rafting and get camp set-up for you so you can sleep like a rock! Immerse yourself in the wilderness on an Upper Animas rafting multi-day trip.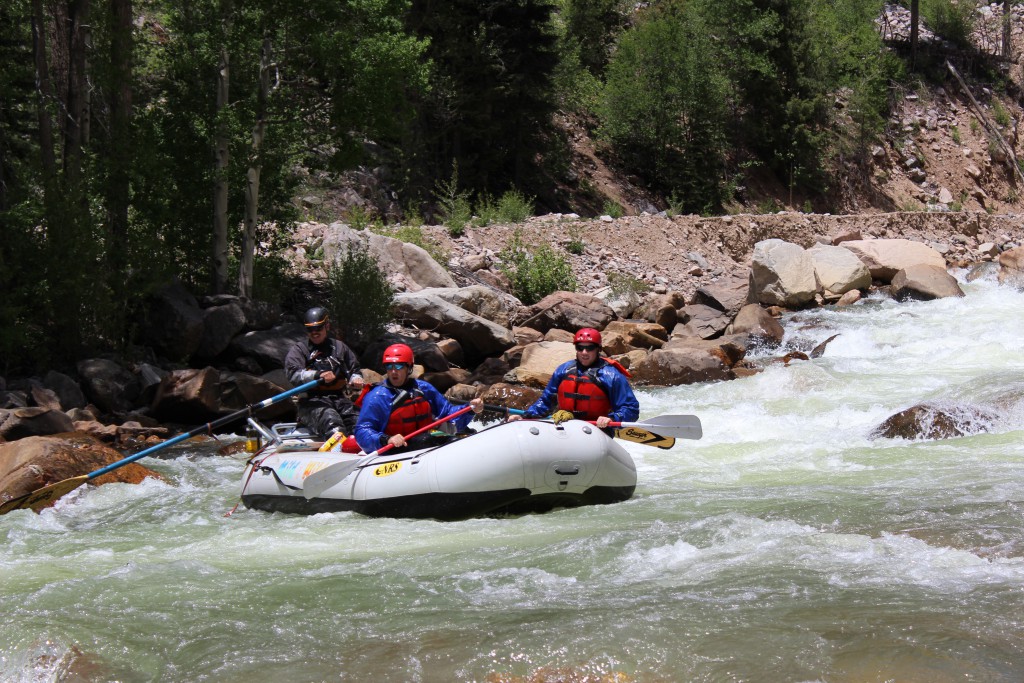 The mighty Upper Animas rafting isn't a river to take lightly. If you think you have what it takes to conquer this beast, then join our crew for one to three days on the river. Run the toughest commercially run river in the United States. Start training today and soon you will be ready to take on the mighty Upper Animas rafting!
[embedyt] https://www.youtube.com/watch?v=lZ_h761BwHk[/embedyt]
Read More:
How is the Animas River Effected By Rafting?
Get New Blog Posts in your Inbox