Uncover the Hidden Gems of Telluride
By Molly • June 28, 2016
Telluride is a charming town located in Southwest Colorado with many hidden gems. This scenic town sits in a box canyon surrounded by steep forested mountains and cliffs. Telluride offers a wide variety of outdoor recreation and has a lot of local shopping and restaurants. This town is well known for it's magnificent ski resorts and free gondola ride, but we want to share with you some hidden gems in Telluride that you may not have known about!
Last Dollar Road
The Last Dollar Road ascends from Telluride to Ridgway and is considered to be a bit of a challenge to drive but is completely worth it! You will see a clear view of Wilson Peak, which are the mountains that are featured on the Coors bottles. You will get an amazing view of all of the pristine nature surrounding the San Juan Mountains. This famous road is one you'll want to keep driving down!
San Miguel River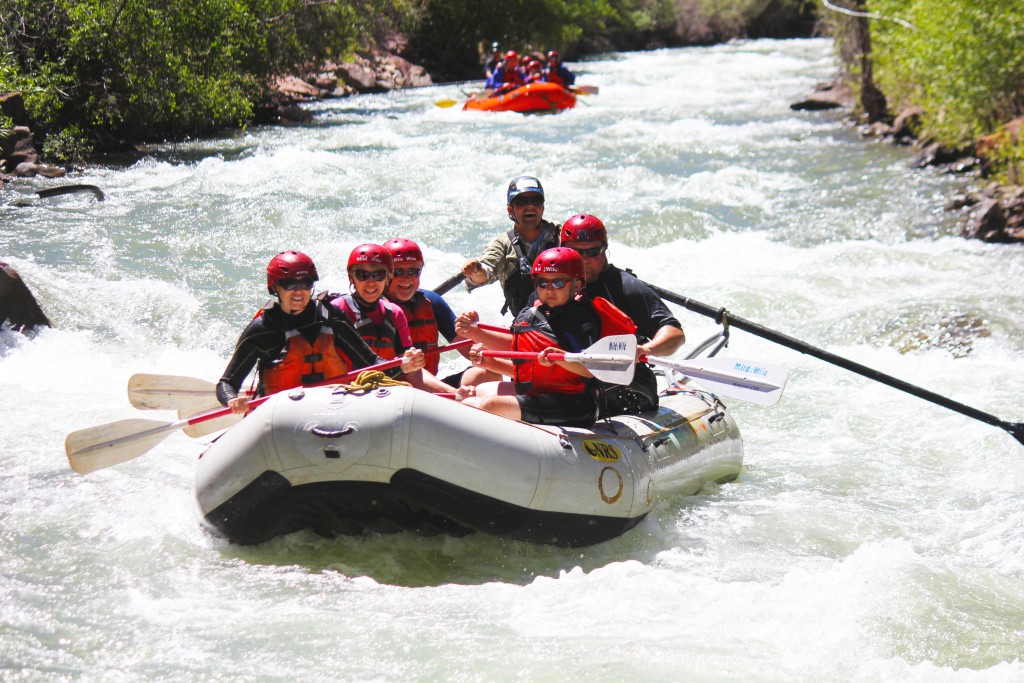 The San Miguel is an amazing river that runs through Telluride. It contains a great section of intermediate whitewater for rafting and kayaking. The scenery surrounding the San Miguel is breathtaking and is a great river for a day trip with family and friends. It is a lesser known rafting river in the area making it one of the great hidden gems of Telluride. We offer day trips and overnight trips for rafting on the San Miguel River. Check out our trip options and some tips to prepare for your rafting trip on the San Miguel!
The Historic Wiesbaden
The hot springs of the Wiesbaden have been flowing for thousands of years from the San Juan Mountains. The Ute Indians who settled there would travel for days to reach these waters. These were considered sacred and deemed them "Miracle Waters". The Wiesbaden springs are still used today for ceremonial purposes. The Historic Wiesbaden offers hot springs and lodging in Telluride and is a hidden gem you will want to check out while in the area!
Alpino Vino
Alpino Vino offers a winter nighttime dining experience like no other. It is the highest elevation fine dining restaurant in North America at 11,966 feet. It is located towards the top of Gold Hill where you will also experience amazing views and can even ski down after your meal. Alpino Vino offers a truly unique dining experience.
Be sure to visit these hidden gems during your visit to Telluride, CO!
Get New Blog Posts in your Inbox