Top 13 Tours You Definitely Need to Check Out in Durango, Colorado
By Kim Cassels • May 20, 2021
Top 13 Tours You Definitely Need to Check Out in Durango, Colorado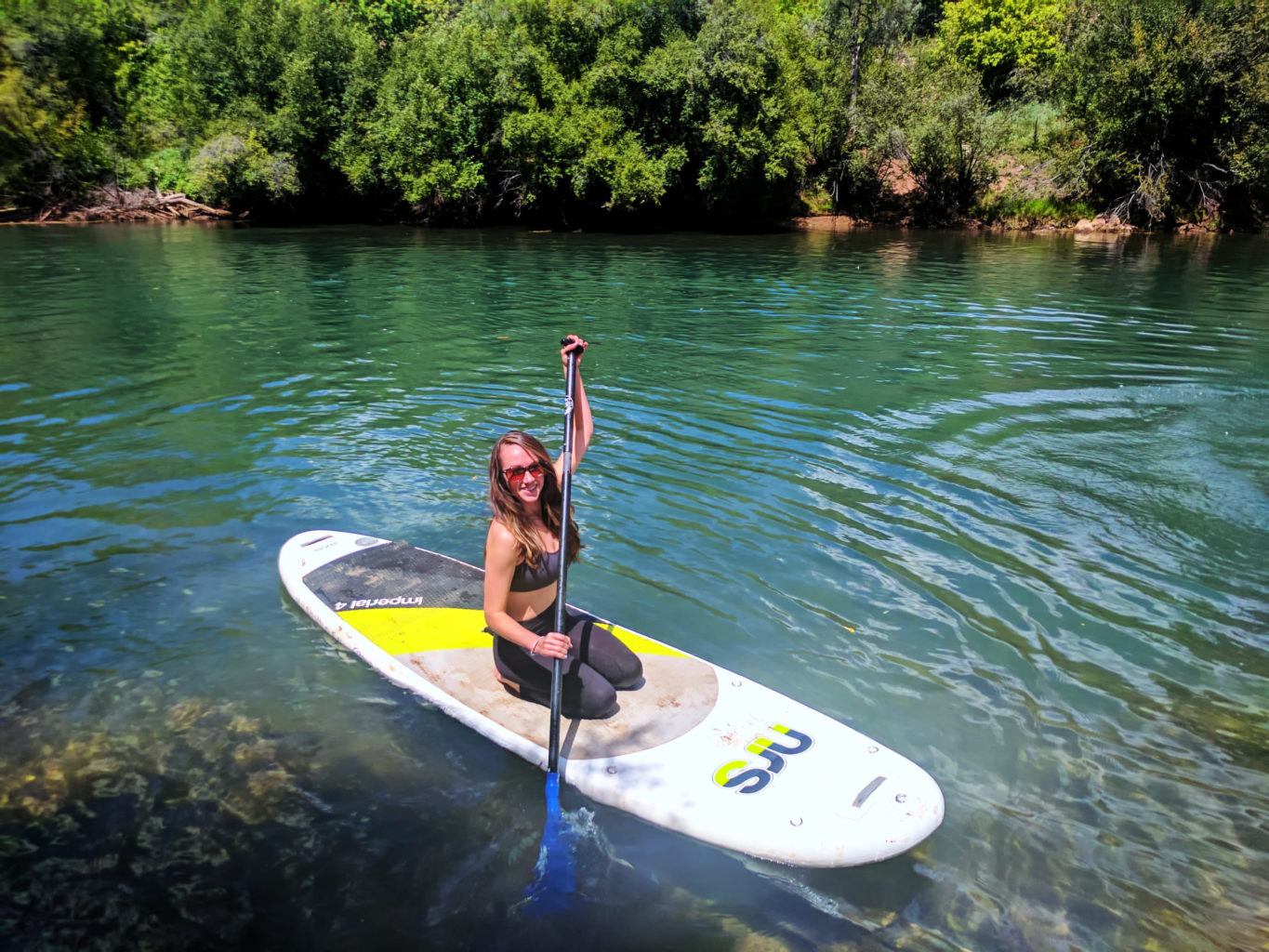 Headed to the most fun mountain town in Colorado? Well played, and hopefully well planned! Durango has so much to do that it's kind of outrageous, but in a good way though. This list is intended to help you organize the perfect getaway of you Durango dreams, or at least get an idea of the rad adventures offered out here. Check out these 13 amazing tours that are flying, floating, strolling, rolling and other ing-ings around Durango to get you oh-so stoked for mountainous extravaganzas.
1. Ghost Tours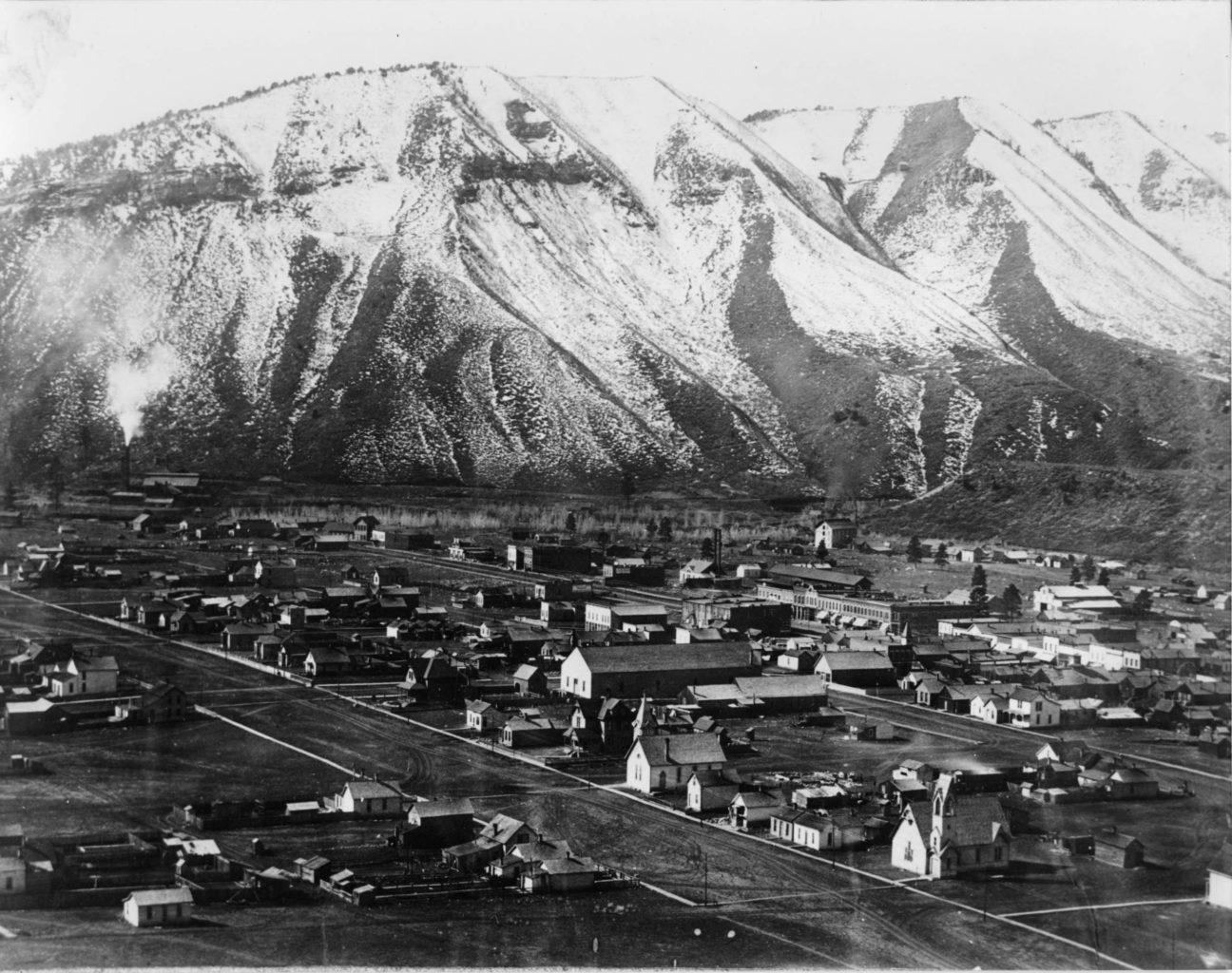 "For the first 40 years of Durango's existence, no sane person left their home without a pistol. For farmers, ranchers and business people alike a lever-action rifle or double-barrel shotguns were strapped to a plow, in a saddle scabbard, or propped against a desk more often than not." — Durango Ghost Walk. 
The Durango Ghost Walk tour is an exceptional combination of history and paranormal lore that surrounds these 141-year-old streets. The evening stroll takes place in Durango's Historic District where original victorian homes still stand from their days in the Wild West. Each comes with unique, well-documented chronicles and legends that your tour guide will share, along with their own personal experiences in these living museums. 
Daily tours begin at 7:00 PM and last until 8:30 PM. Tickets are $20 and kids under 10 are free! Check out their website and book tickets here. 
2. The Durango Craft Spirits Distillery and Tasting Room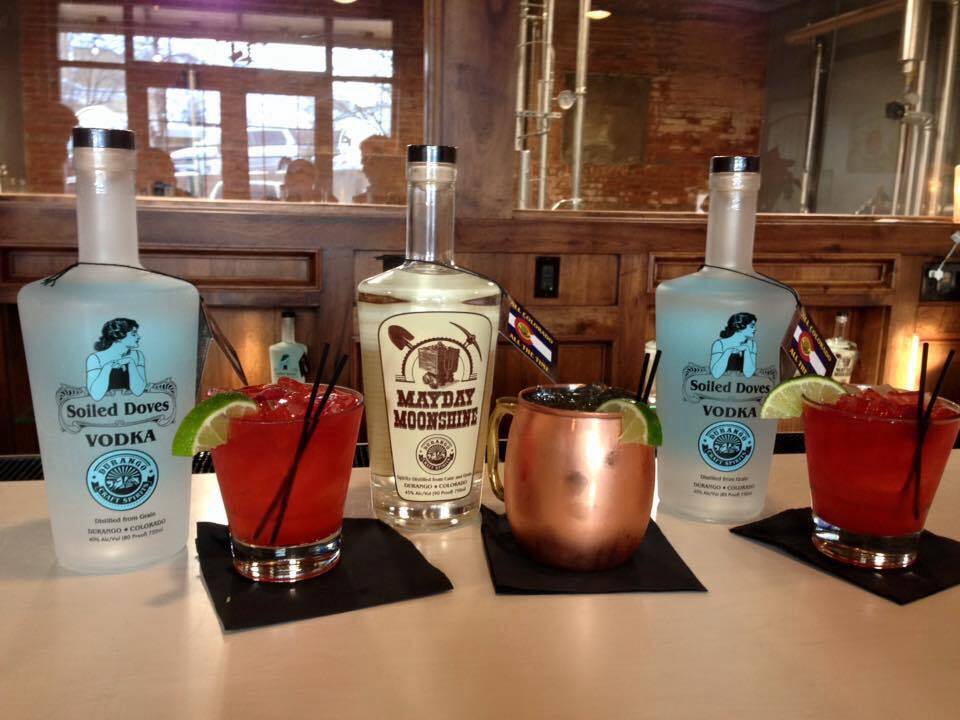 Colorado is serious about its craft booze and not just for beer. Durango Craft Spirits is Durango's first legal grain-to-glass distillery, and everything about their grassroots operation is inspired by the lively beginnings of this historic mountain town.
There's plenty of engaging tidbits to learn about here from how they make their bourbon, moonshine and vodka to the cocktails that tell the debaucherous stories that made Durango a happenin' place from the jump. Just keep in mind that this stop is for afternoon/early evening imbibes as they close up shop by 7 PM, or by 9 PM on Fridays and Saturdays. But who doesn't need a little mid-day spirit between adventures? 
You can also call ahead of time to take a tour of the distillery. 
3. Stand Up Paddle Board & Kayaking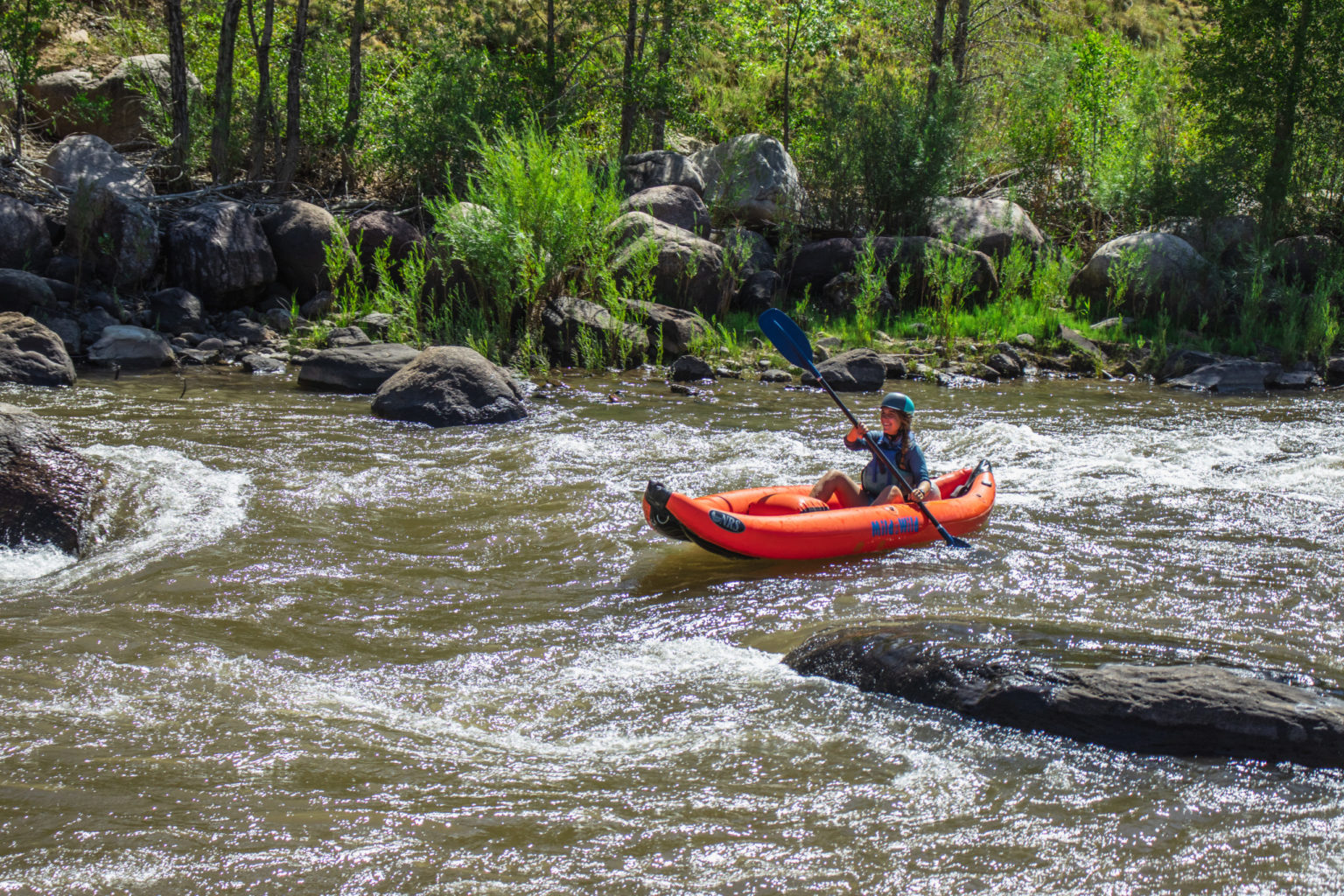 Everyone in Durango enjoys floating along the Animas River. SUPing and Kayaking are super popular here, and they are great option for those who want to get some more thrills out of the river than a raft can supply. 
For the river-running novice who isn't afraid to take on the Animas' class II rapids, opt for the kayaks. They're pretty easy to get back into if you get tossed out, and they are simple to maneuver right off the bat. If you're really wanting to get a workout in, definitely try out a standup paddle board for the calmer sections of the river. Guides will help you navigate the choppy waters, work on your technique and shuttle you back to your car. 
Check out Kayaking trips here and SUP trips here! 
4. Mesa Verde Tours from Durango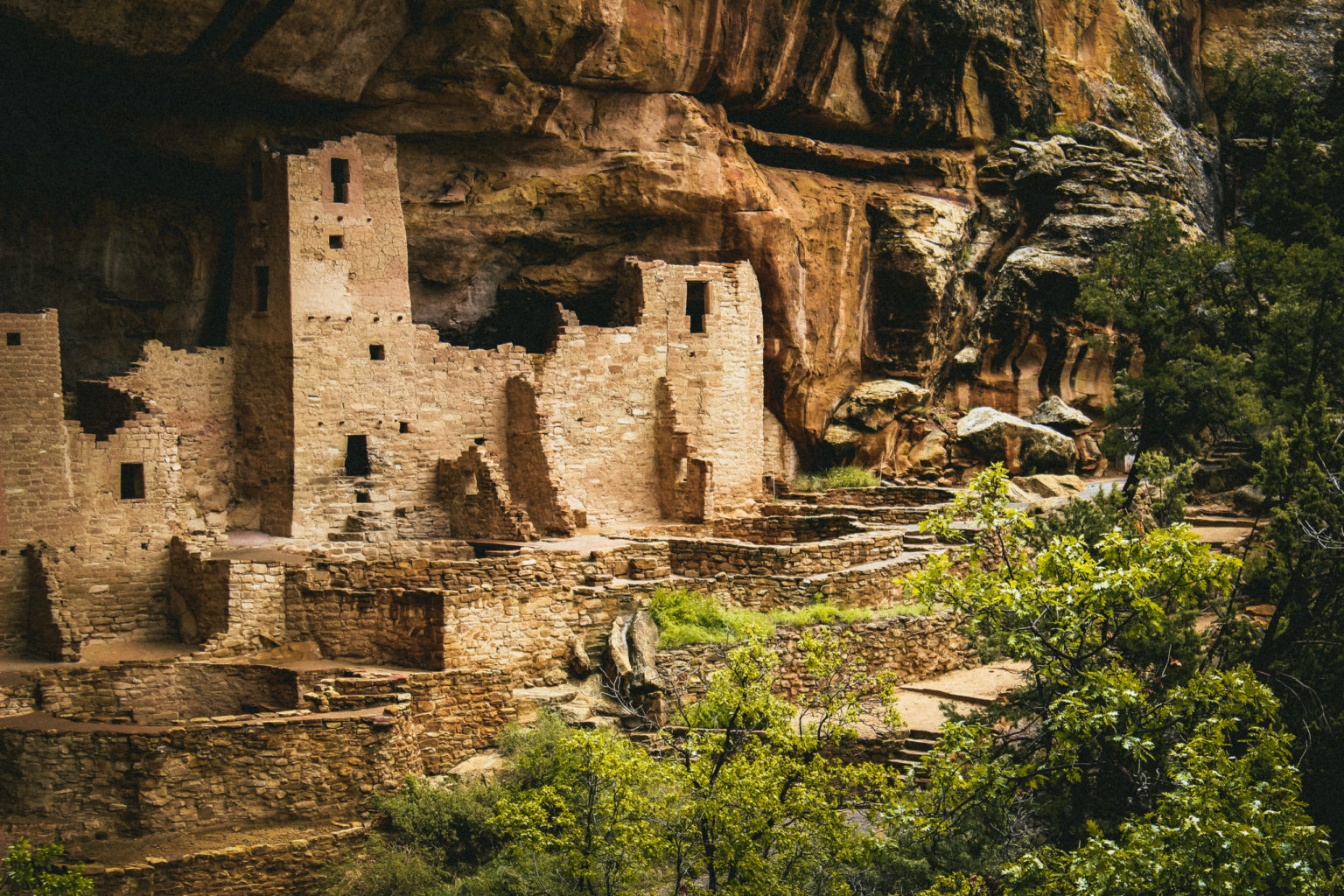 We'd consider it a sizable mistake to miss out on a National Park while you're visiting an area that has one. Mesa Verde National Park is one of the largest archaeological sites in North America, with the largest cliff dwellings ever found that were left behind 700 years ago.
Mesa Verde Tours ensure you'll learn far more about the geology, cultural significance and history of this one-of-a-kind National Park while exploring the best areas. Tours include 4-hour and 8-hour excursions, and full-day tours come with lunch and access to more of the cliff dwellings. 
Check out guided Mesa Verde Tours here. 
5. Mountain Biking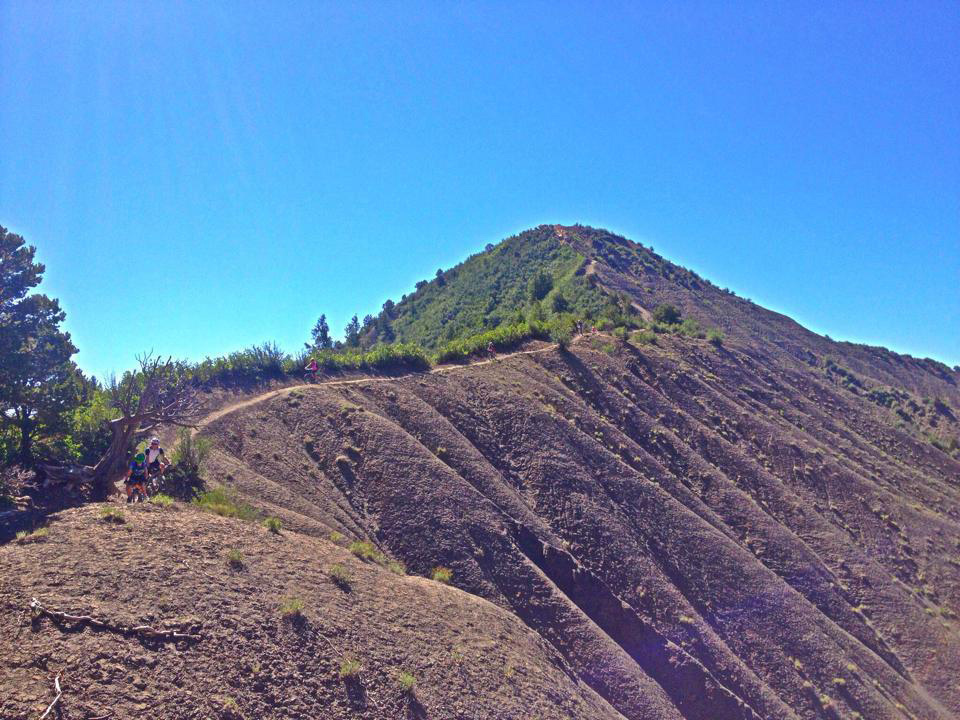 If you weren't already in the know, this corner of Colorado is really into bikes. So if you brought your own wheels, great! If not, great! There are plenty of places to rent so you can partake in the countless trails scribbled all around Durango. 
Hermosa Tours has guided rides for newbs to enthusiasts to ride along with on hard tail and full suspension rentals. Durango has well over a 100 miles of single track trails, and their guides will take you to the best ones suited to your comfort and ability, all while giving you tips to shred a little harder. 
Check out Hermosa Tours here.
6. Durango Jeep Tours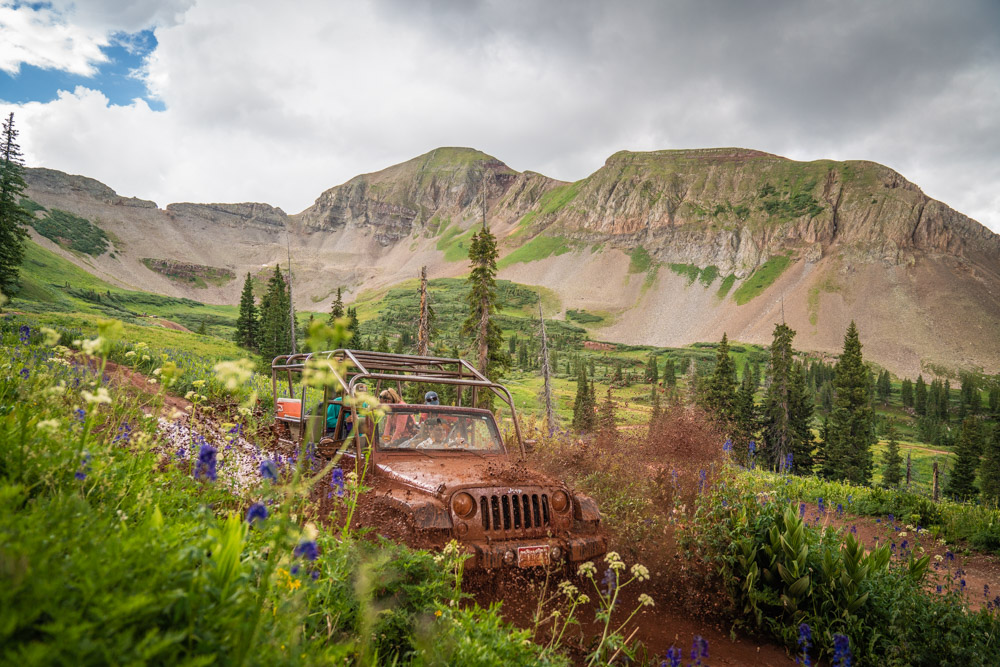 A quick glance in any direction around Durango denotes epic trails hiding in them hills, err—mountains. If you didn't bring an off-roading vehicle with you to Durango, consider taking a Jeep Tour so you don't miss out on all the wildlife and alpine glory just waiting for a good ogling. 
Mild to Wild Jeep Tours are an exceptional way to see a lot in a little amount of time from the comfort of a souped-up vehicle. You can take a 4-hour guided jeep tour in Durango or Silverton, both of which offer outstanding views, ghost towns, wildlife and interpretive talks about the flourishing geology and history of the area. 
Check out the Jeep Tours in Durango and Silverton here! 
7. Helicopter Tours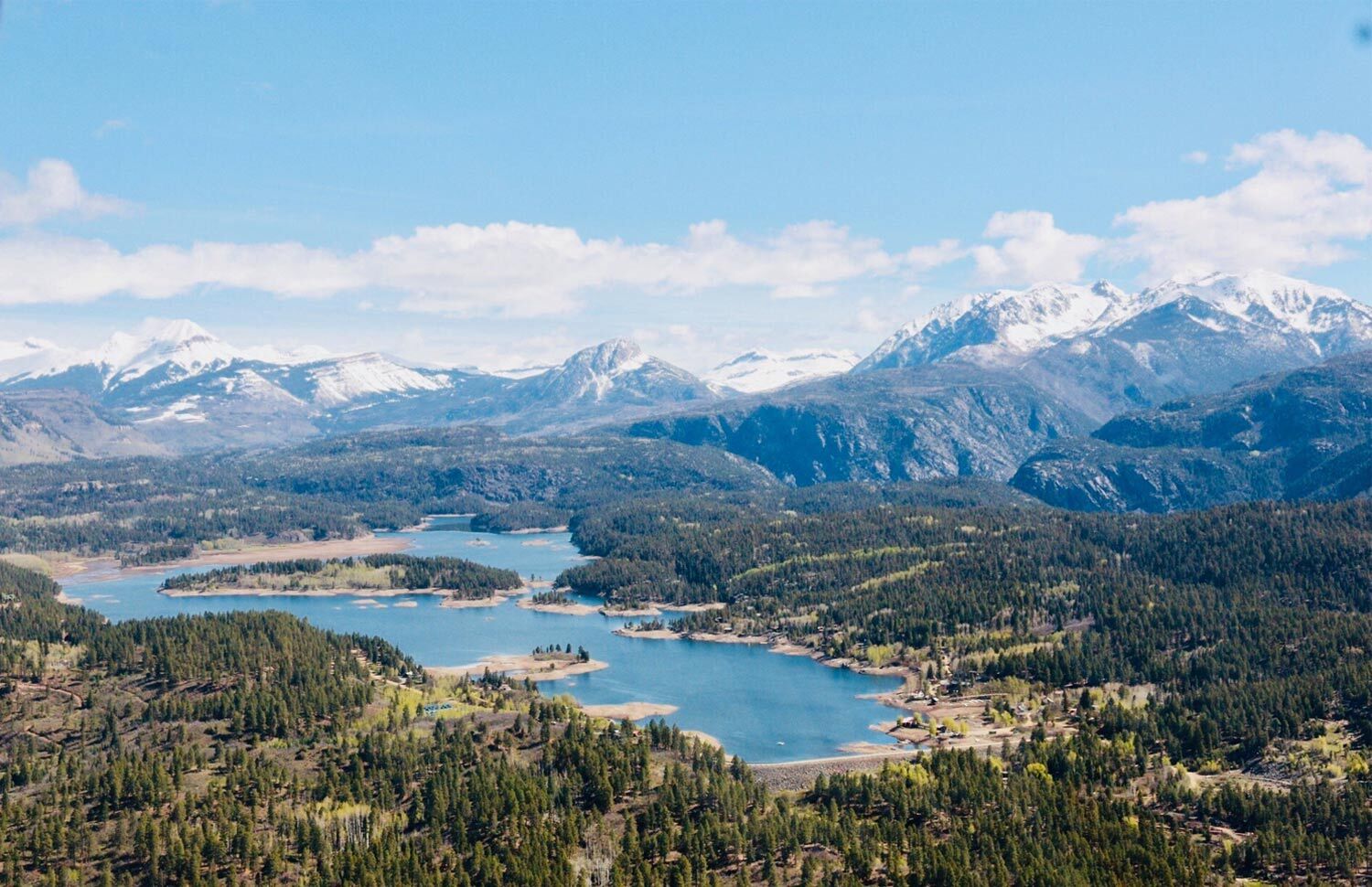 These mountains are no strangers to the eggbeaters buzzing around their peaks. And if you're short on time and not able to hike to Durango's supreme alpine lakes, or you're just yearning for an epic flight through the Animas River Valley, look no further! 
Alpine Heli Tours gets you to the most remote areas surrounding Durango, where you can soar up to three hours to isolated lakes, snowcapped peaks, and ancient forests laid sprawling in horizons that look more like paintings than reality. These private tours promise for an unforgettable view of Colorado's most beautiful mountain ranges. 
Get to the choppa here.   
8. Ziplining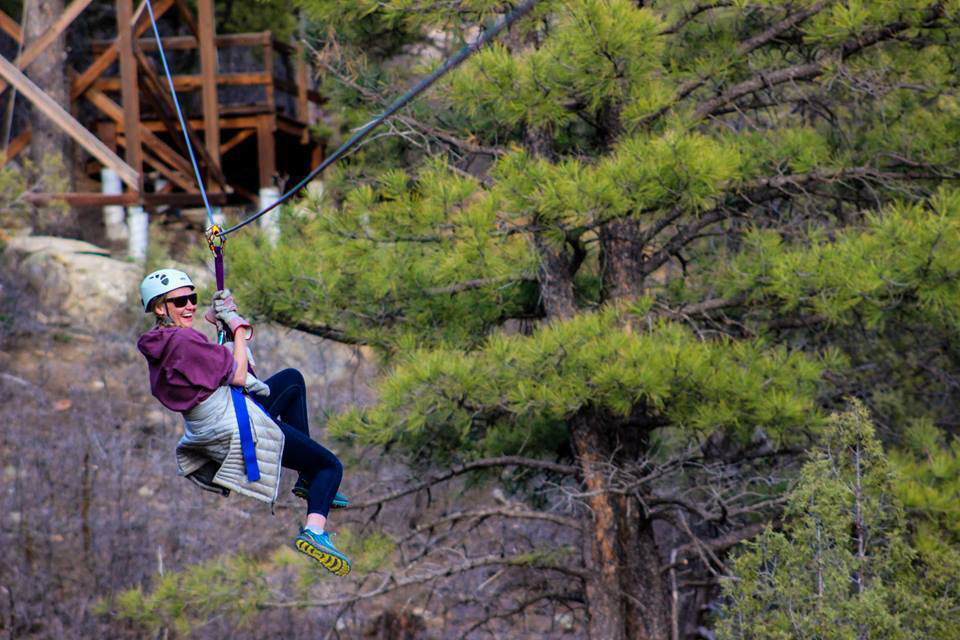 Catch a breeze through the trees— in style better yet, because everyone looks cool in a harness. Durango's ponderosa groves make for excellent ziplines, and the views from their looming platforms are a nice touch between exhilarating runs above the forest floor. 
Durango Adventures has the most fun set of ziplines in Durango. Their 12-line course provides fantastic views of Durango and exceptionally fun entertainment from their guides. You can zipline here for 2 to 3 hours, and get a mini-bungee jump at the end if you so wish. 
Check out their zipline tours here. 
9. Rafting on the Animas River
If you're in Durango anytime from spring to fall, you're going to see plenty of rafters on the Lower Animas. So don't put yourself in a situation of feeling jealous and going without the honorary badge of conquering Smelter Whitewater Park. 
Rafting tours in Durango can last from 2 1/2 hours to full day floats through town. Kids as young as 4 are welcome to come along, and all the equipment you'll need is provided for you, including wetsuits on chillier days if the weather calls for it.
Check the many tours options for Rafting the Lower Animas River here. And if you want to get a little closer to the San Juan Mountains' snowmelt on the most difficult commercially run river in the United States, give the Upper Animas River a gander for a far more wild rafting adventure. 
10. Durango Train Rides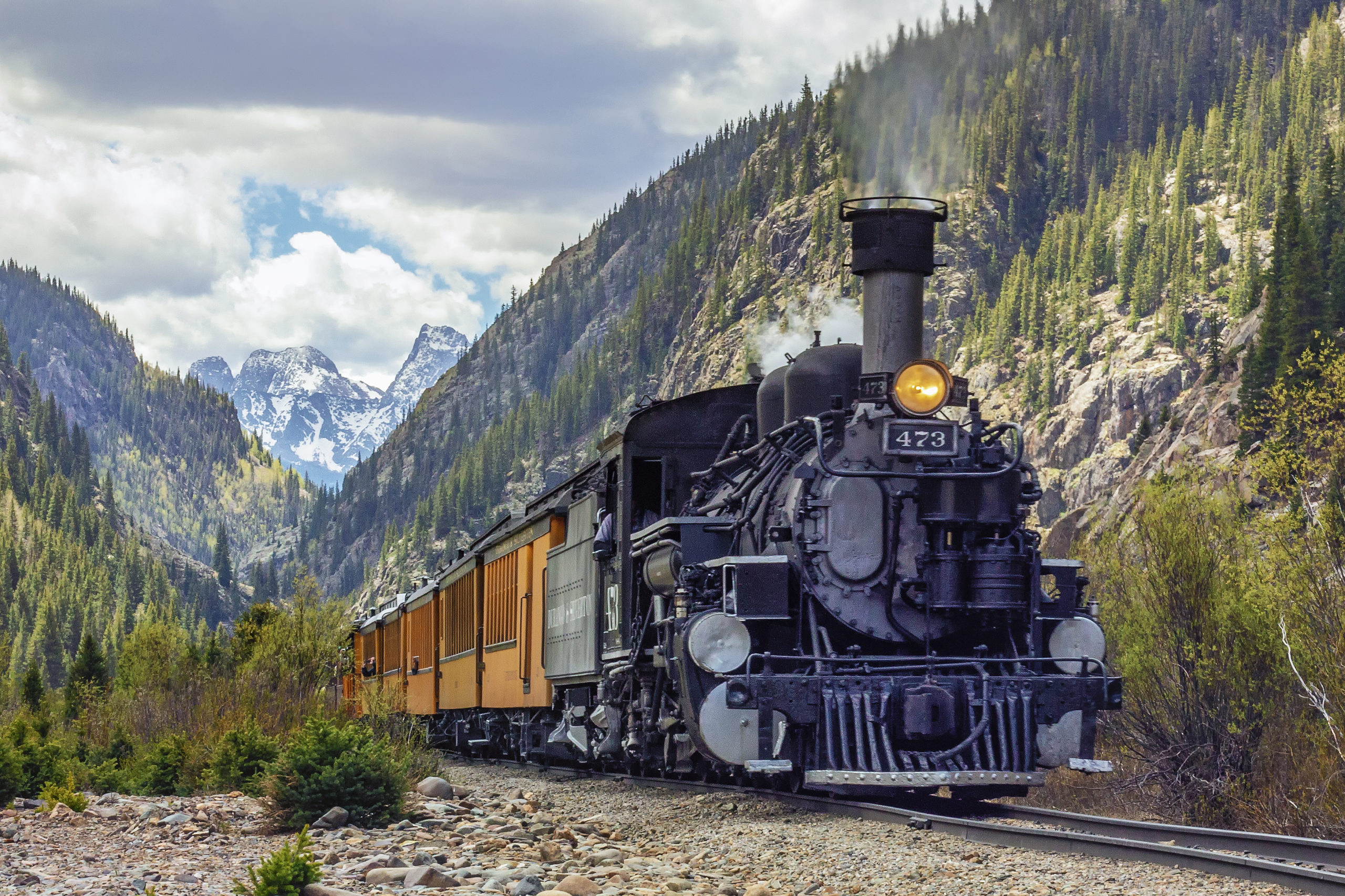 The Durango Train is a staple to the Southwest's significant history. The railway's origins of hauling freight and passengers between Silverton and Durango for over 100 years are as thrilling as the views. This 3-foot track made Hollywood fame for good reason as it chugs through the remote forests of the Animas River Canyon and along the cliffs' edge. 
The Durango to Silverton Narrow Gauge runs 10 and 5-hour round trips, but for those looking to do something else with their day besides the train, you can combine a jeep tour around Silverton's surrounding peaks with a one-way train ride back to Durango.
Learn more about the Trails and Rails package here. 
11. Guided Fly Fishing Trips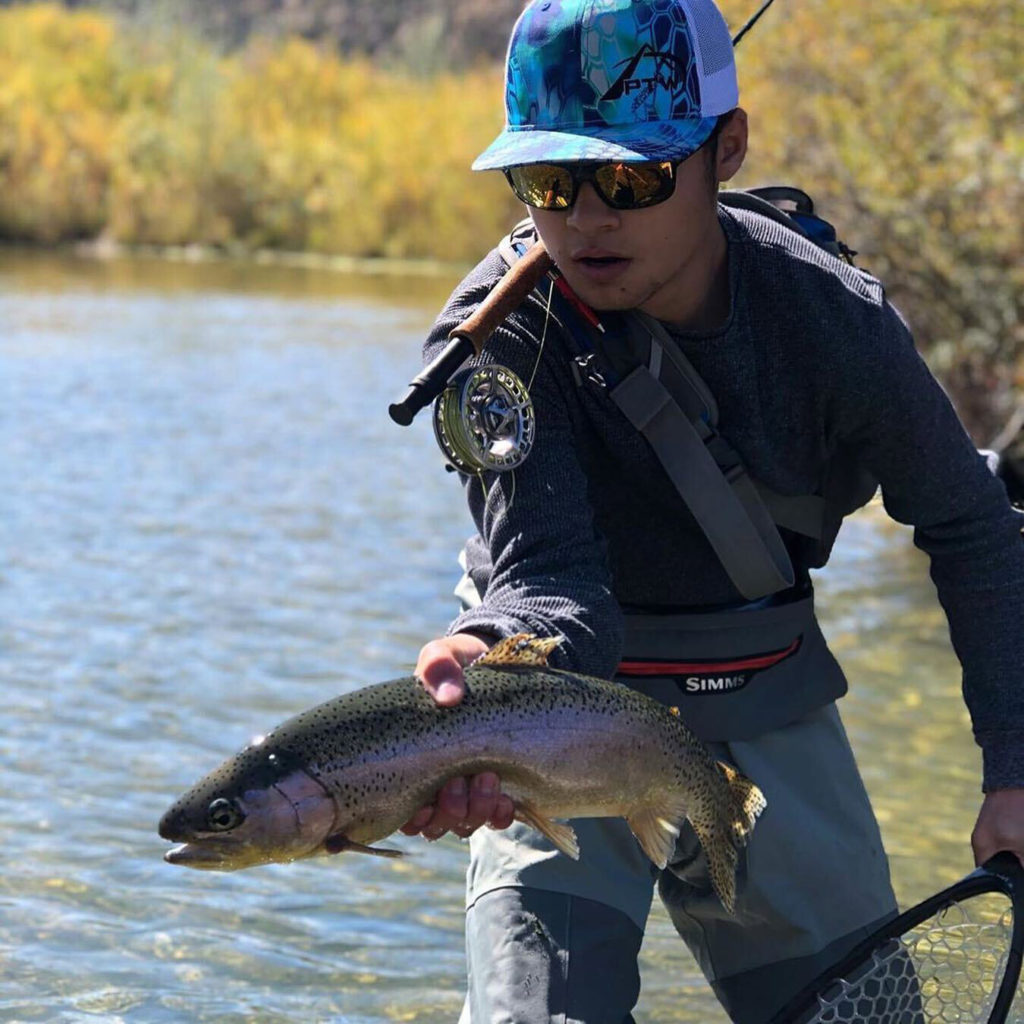 The rivers of the Four Corners are renowned for their chunky rainbow trout. Goin' fishin' is a superb way to indulge in this area's seclusion the way the residents do, and its waters offer plenty of bites on the line to keep you motivated for hours on end. 
Duranglers offers fly-fishing guide services on the San Juan and Animas Rivers as well as the surrounding lakes and up in the high country. Or maybe there's a particular river you're more interested in like the Piedra or Los Pinos, they'll take you out there too! 
Browse Duranglers site for their wealth of knowledge of the area at large and how to catch some fish! Or you can find them on Main Ave. next to Eolus Bar and Dining. 
12. Horseback Riding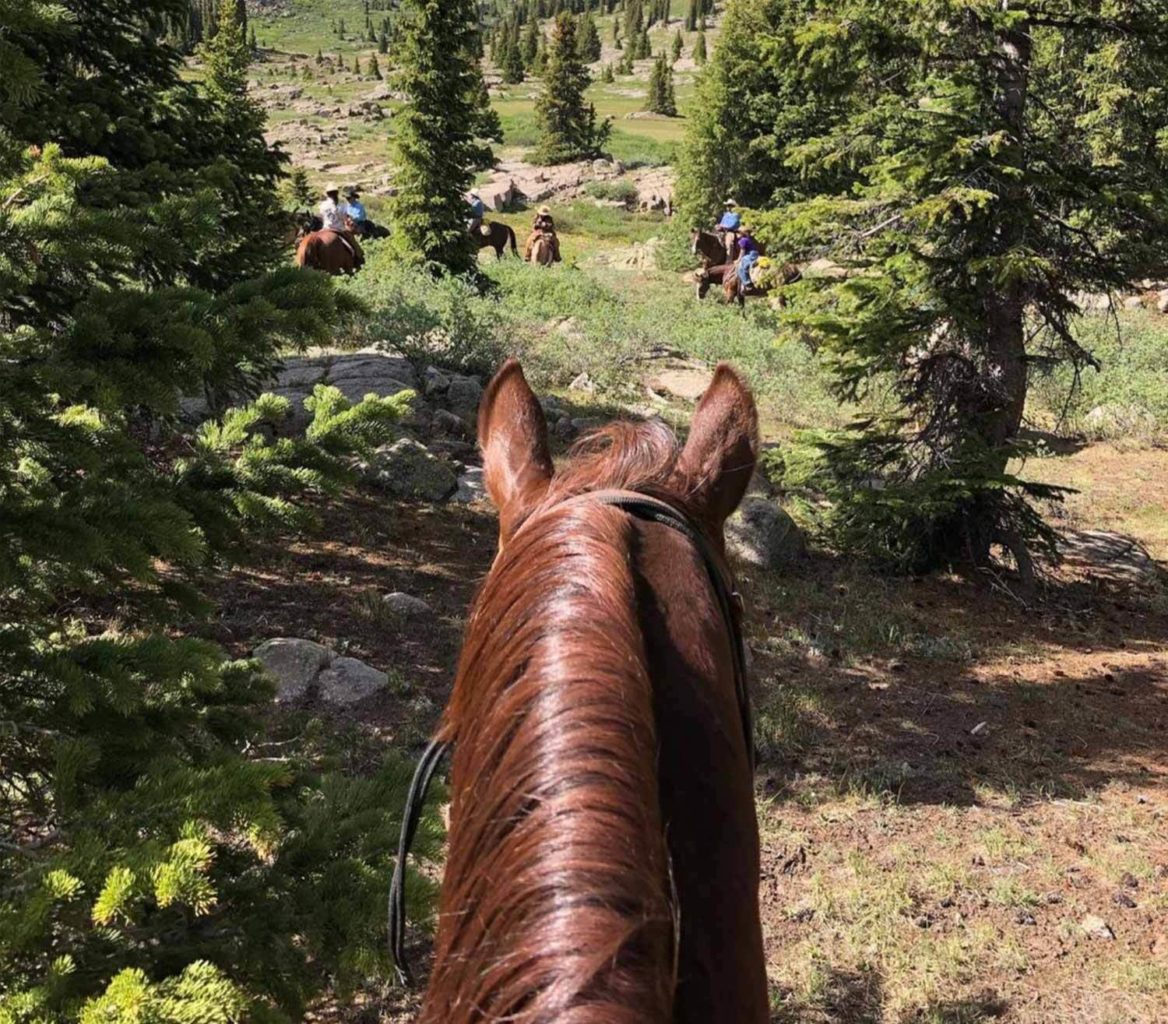 Animals lovers look no further for your ultimate western experience. Equestrian tours around Durango can be anything from a quick trot to a multi-day mosey through Colorado's largest wilderness area. This is definitely the situation to break out your boots and cowboy hat if you've been waiting for it. 
Over the Hill Outfitters offers trips as short as 1-hour on the Palmer Quarter Horse Ranch near the Florida River on the east side of Durango. The rides are beautifully scenic, historically insightful and involve crossing rivers and climbing up to viewpoints with their well-trained steeds. 
Get on the horse with Over the Hill Outfitters here.   
13. Climbing and Mountaineering Tours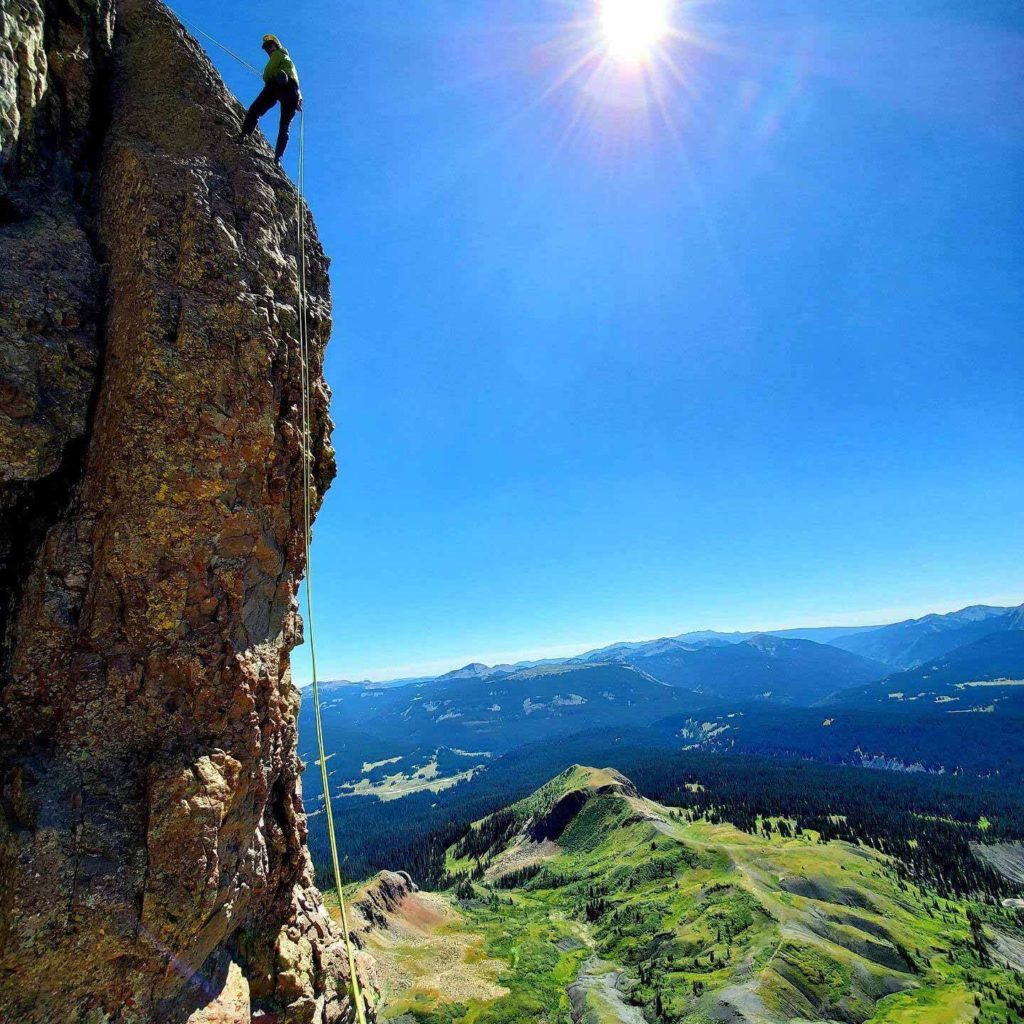 Climbing and mountaineering tours ensure that you'll add a lot more excitement to your trip and learn to love Durango the way the locals do, no matter what your skill level is. 
So if you want to send it on Durango's surrounding precipices, go with San Juan Mountain Guides. They'll show you ropes (aha!! couldn't help ourselves) for a far more adventurous way to earn those mountain views. Want to climb one of the fourteen fourteeners looming in the Weminuche Wilderness? Have their guides to take you up there safely!
Check out San Juan Mountain Guides half and full day tours around Durango here. 
More Reading
The Best Colorado Summer Road Trip— Denver to Durango Loop
Top Reasons to Why You Need to Take a Jeep Tour in Southwest Colorado
Get New Blog Posts in your Inbox