Spend the Day on a Scenic Train
By Molly • May 10, 2016
Looking for an adventurous but educational adventure this summer? Take a ride on a scenic train! Train rides are a great way to experience the enchanting scenery with the whole family. We have found the top 5 trips for a scenic train across the nation.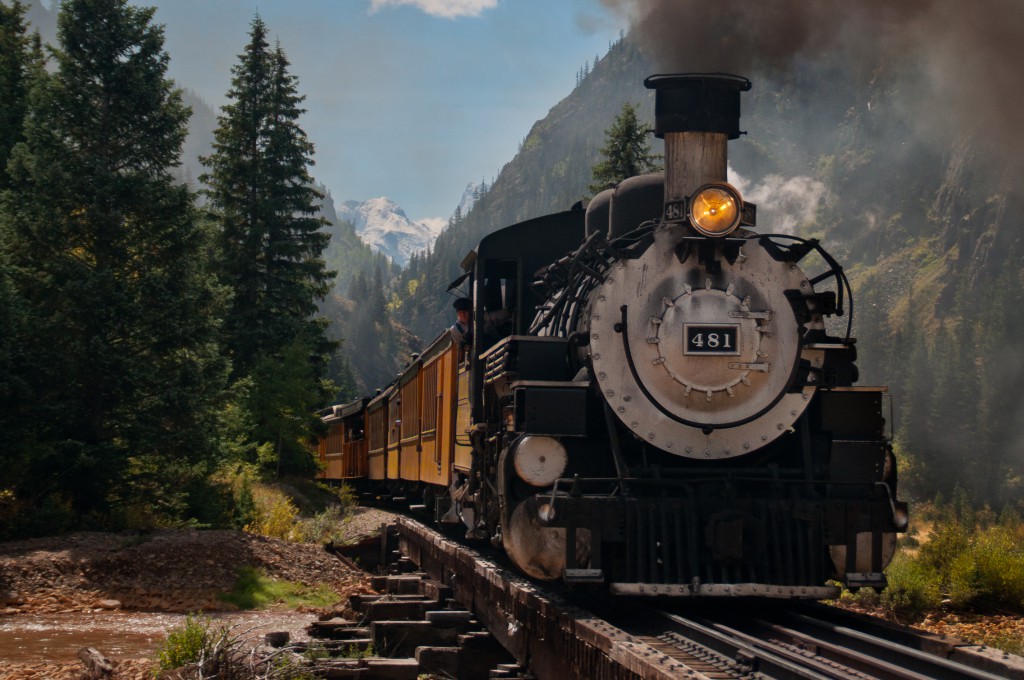 1) Cass Scenic Railroad
Nestled in the mountains of West Virginia. A trip filled with rich history, beautiful scenery, and views in a wilderness setting. The town of Cass is filled with so much charm and has remained relatively unchanged! If you are out East, this is a must do adventure!
2) Mount Hood Railroad
Take a scenic train ride through the Hood River Valley and discover views of Mt. Hood and Mt. Adams, just east of Portland, OR! Experience 22 magnificent miles of Oregon's most famed mountains, orchards, and farmlands. Experience a four-hour scenic tour on the Mount Hood Railroad.
3) Durango to Silverton Narrow Gauge Railroad
Relive history and travel by coal burning, steam powered locomotive into the remote wilderness. Ride the same tracks as miners, cowboys, and settlers of the old Wild West! Ride through winding canyons and spectacular views that you can't see any other way.
Here at Mild to Wild we have a wide variety of great trips that include our scenic train!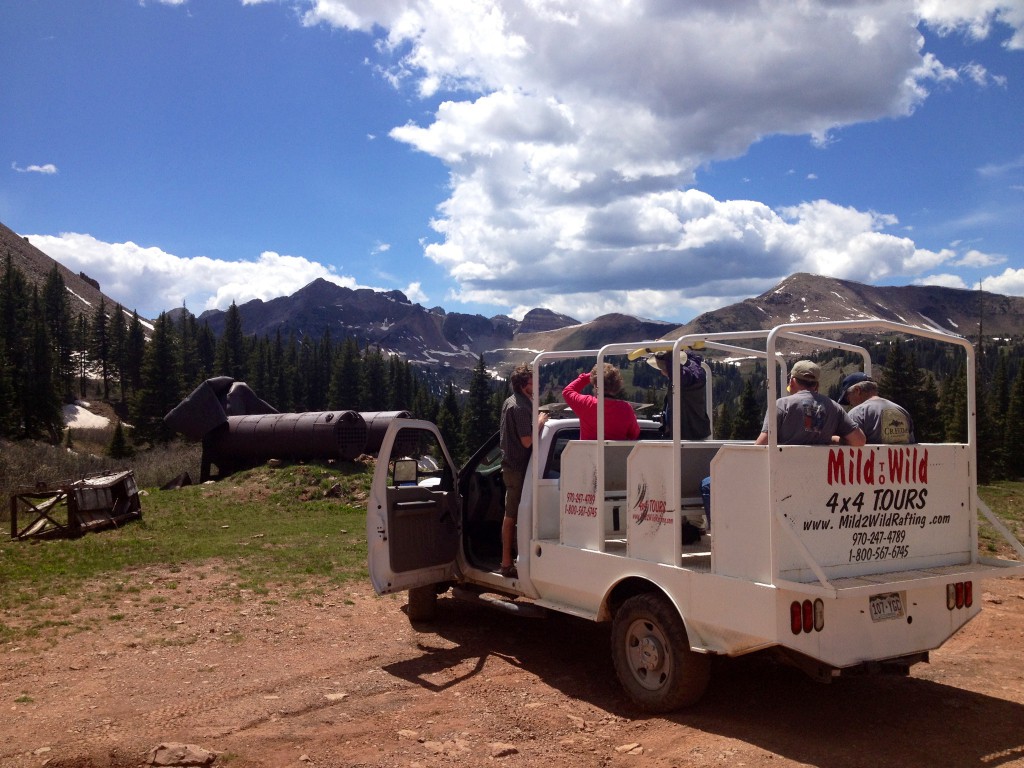 Train Round Trip: For those who want to take the long route!
Bus Up- Train Down: Shorten your train ride time without missing out on the spectacular views including the Million Dollar Skyway and spend some time in the charming town of Silverton.
Rail & Raft: Looking for two adventures in one day? Start your day on our scenic train ride and end the day rafting down the Lower Animas.
Jeep/Train Package:  Go off-road jeeping into the backcountry of Southwest Colorado and explore preserved mining towns while experiencing wildflowers, wildlife, and cascading waterfalls then take a scenic train ride on the famous Durango train.
Rivers/Trails/Rails/Mesas: The best adventure package of the Southwest! Experience our Jeep/Train package one day, a full-day rafting trip one day, and a full-day guided tour of the magnificent National Park of Mesa Verde. You won't miss a thing with this awesome package that we offer! Experience everything you've always wanted to in the Southwest!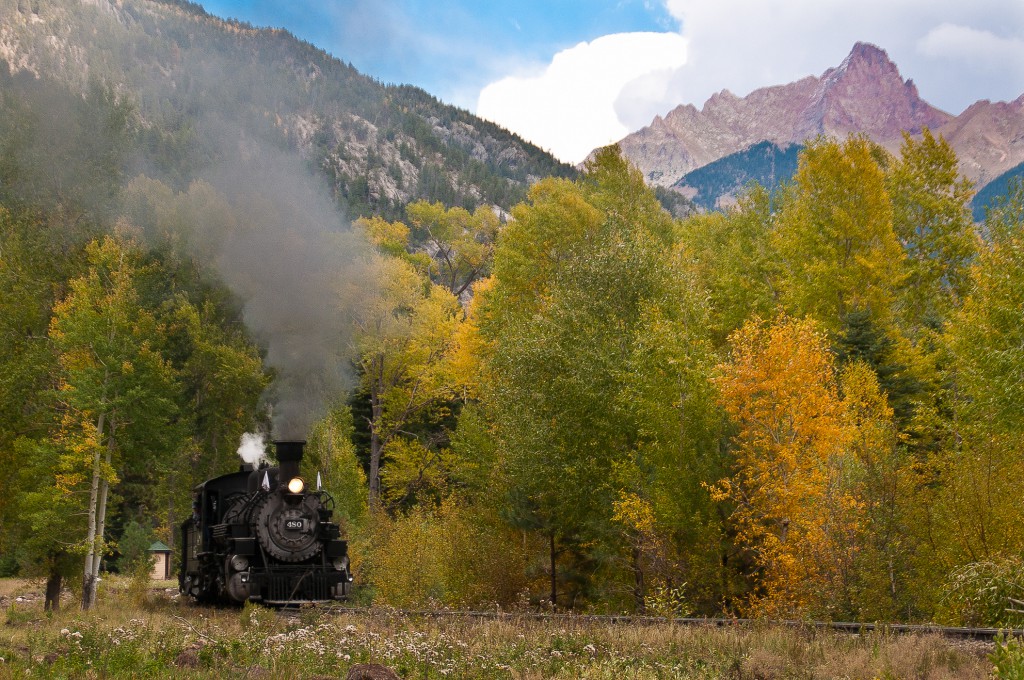 4) The Grand Canyon Railway
Take a journey into one of the Seven Natural Wonders of the World! You have the option to travel 130 miles round trip from Williams to the South Rim. The Grand Canyon Railroad has been enchanting millions of people since 1901. This railway is home to an amazing collection of famed locomotives. Experience the Grand Canyon like you've never imagined!
5) The Sierra Railroad
Travel back in time with a historic and scenic train ride based out of Oakdale, California. This Railroad offers a variety of scenic train trips throughout the year that include the beautiful California countryside, delicious meals, and great entertainment. With The Sierra Railroad, you can experience one of the most unique train rides in North America, The Zombie Train, a truly unique and one-of-a-kind experience you won't forget!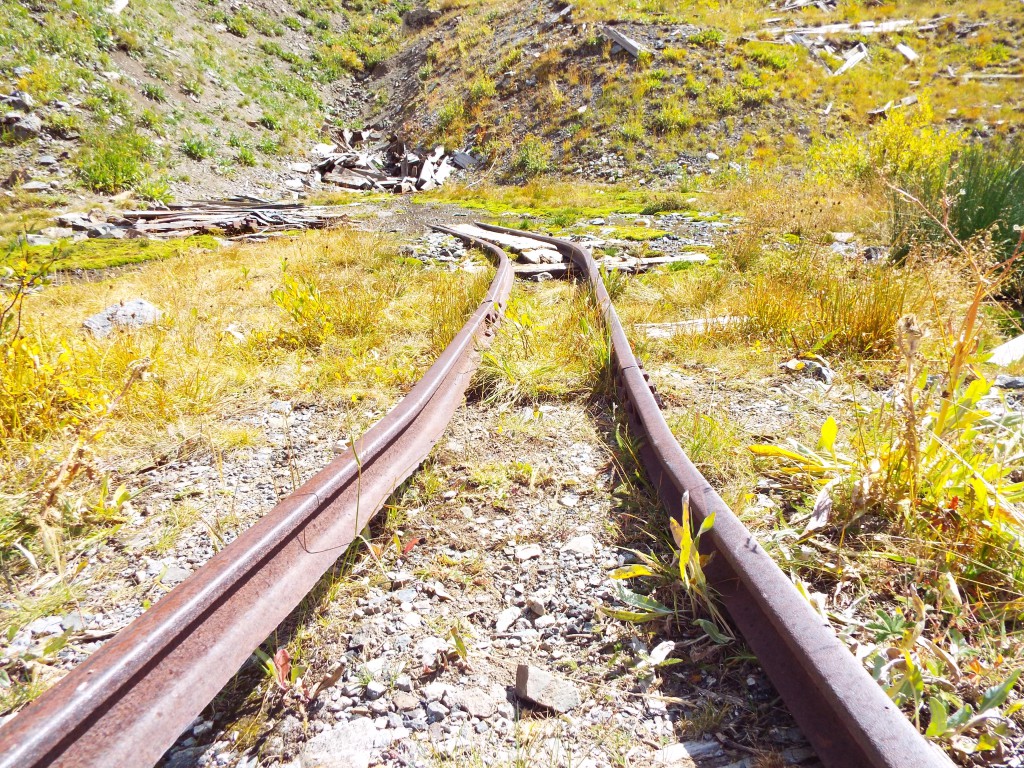 You won't want to miss out on a scenic train ride! Wondering what you'll need when going on one of our scenic train rides? Check out our personalized list to prepare you for a great day. Looking for another educational family trip this summer? Check out our small, guided, interpretive tour of Mesa Verde National Park.
Get New Blog Posts in your Inbox