Whitewater Rafting: A Symphony of the Senses
By Molly • February 10, 2015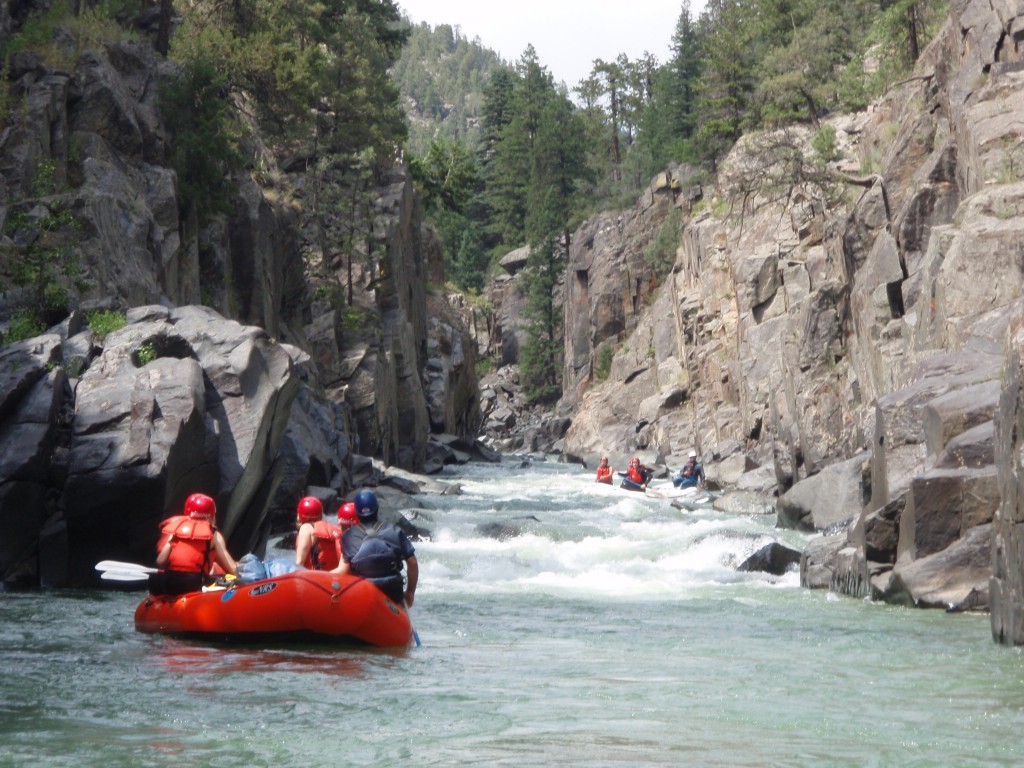 Rapids and Riffs of Whitewater Rafting
While whitewater rafting, you dip your hand into the cool water of the Lower Animas River and close your eyes. The first paddle slices the water. The downbeat.  A steady pulse of forward momentum carries you into the first movement 'Cityscape'.  The hum of a happy, quiet mountain town reminds you of a place you have visited a thousand times, as you leaf through travel guides.  You hear the string section serenading your sunny escape through the heart of Durango. Swoosh, swoosh, swoosh. Joggers quicken the pace. Chirp Chirp.  Blue birds chime in with their high-pitched melodies, watching from their perch in the pines as you approach the second whitewater rafting movement, 'Smelter' rapid. A change in dynamics. Suddenly louder, roaring like the brass section and roll of a timpani. As you navigate through the rugged stretch of bubbling whitewater, your heartbeat quickens and adrenaline courses through you.  As you come out of the rapid, the tempo of your heart slows. Moderato. You smile as you hear the melodic bravo of your audience of tree-top friends.
The liquid leap of faith that you took today leaves you wanting more whitewater rafting. You feel like you are on top of the world. A symphony of the senses. Every moment is filled with breathtaking views, serene sounds, awakening scents of fresh water and warm mountain air, the chill of the river on your skin and the warmth of the sun on your cheek, the sounds of a million water molecules racing around the hard, smooth rocks.
You know, in this moment, that you are as alive as you can possibly be.
As your whitewater rafting trip comes to an end, your raft guide conducts the final turns to the safety of shore, the sleepy sounds of the river float up around you like a lazy lullaby.  You never want this tune to end.  As you drift off to sleep under the brilliant myriad of stars, new night-sounds float up around you. The flute-like brilliance of thousands of winged creatures, singing their summer songs. A coyote's distant aria takes the stage, then fades. High above, the occasional muted horn section honks their way across the intersection of silence and sound, bringing you back to reality.  You hear the steady drum beat of your heart, the whisper-like breathing of the others and you drift to the riffs of the rapids and the solo of the stars.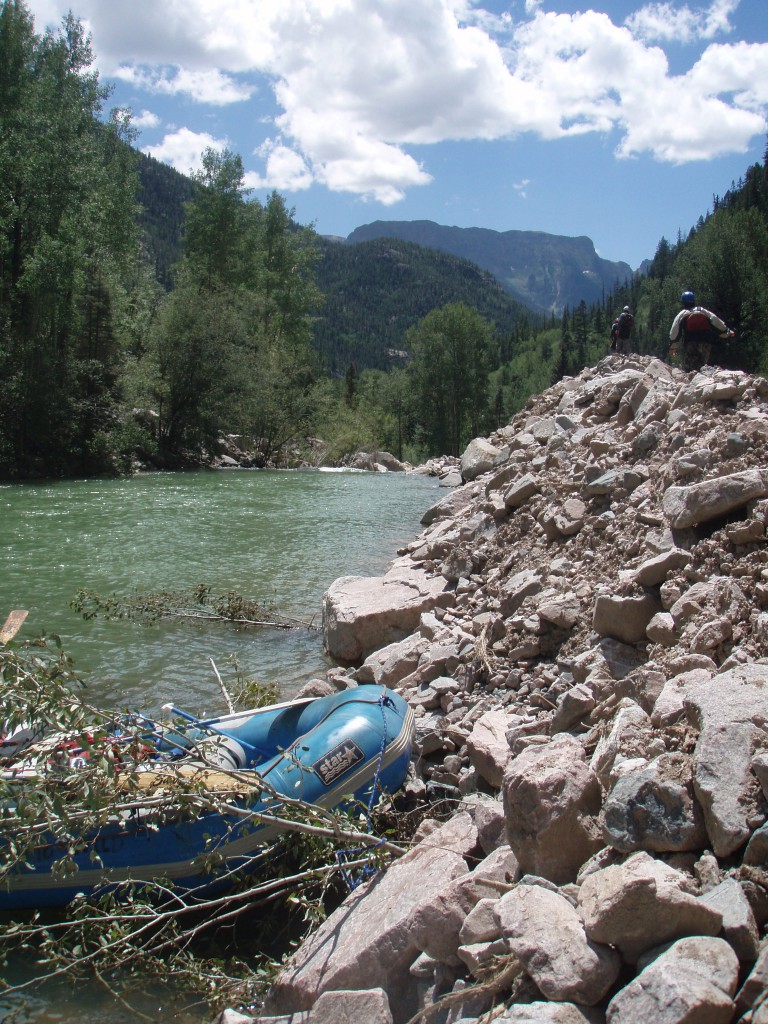 Durango's Music Scene
http://durangoherald.com/article/20130107/ARTS/130109696&template=mobileart
Check out some music venues in Durango! http://www.durangolatenight.com/durango-colorado-nightlife-music-venues.php
Durango's Music Event Calendar
http://www.durangolatenight.com/durango-colorado-nightlife-live-music-event-calendar.php
Get New Blog Posts in your Inbox