The Magicians Behind a Multi-Day River Trip – Rigging a Raft
By Kim Cassels • September 16, 2020
The Magicians Behind a Multi-Day River Trip – Rigging a Raft
How We Get Ready For Your Multi-Day Rafting Trip
Preparing for a river adventure ain't what it used to be. Long gone are the days where dinner was dependent on aim, and the most precious item onboard was a barrel of whiskey— which is probably still debatable to some. Nowadays, rigging a raft is a pretty involved dance between wholesome fun and serious shenanigans. 
Today, risk has become managed and minimized down to the cooties crawling all over these canyons, all stacked and packed on a big rubber tube with some wood and metal in the middle.
Rafts are basically floating Tetris boards. They're lugging anything from hand washing stations to ammo cans of garlic salt, and whatever else guests need to feel at home inside a remote canyon in the middle of the wilderness.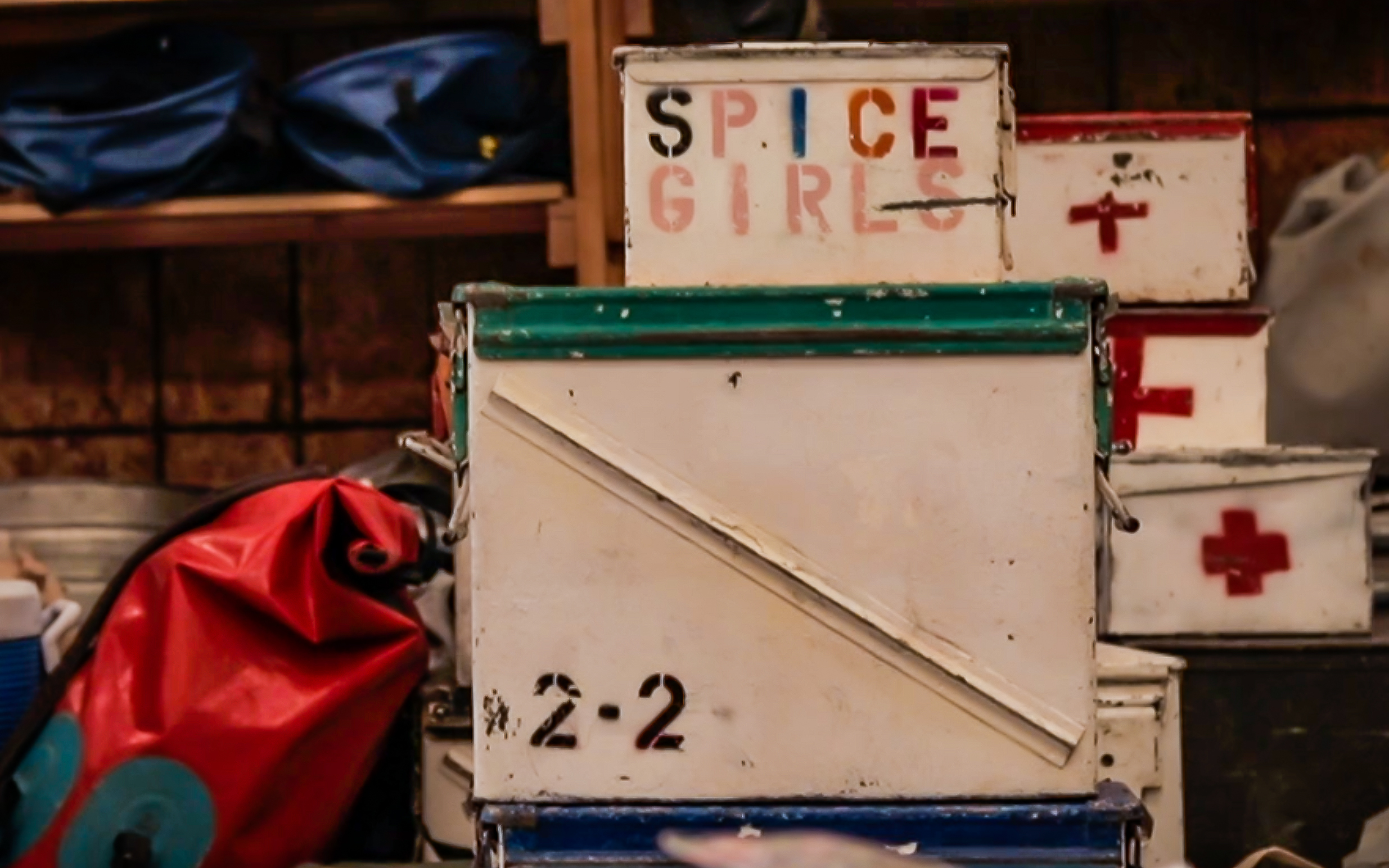 Anna Folks, Mild to Wild's Multiday Manager extraordinaire, said she's taken everything down the river from an upright bass to full china sets. 
"[I remember] going through rapids and hearing the 'clink, clink, clink'  hoping I strapped all those wine glasses in good enough!" she laughed. 
And those wooden instruments present their own challenges since they're always fun-shaped and usually have to go on top. 
A well-rigged raft is not to be taken for granted. Gear and air combined— maybe a string quartet in there too— rafts easily weigh over a thousand pounds. That doesn't even involve a motor rig, which tends to be pretty precarious since girdled metal and inflatable rubber just can't seem to get along.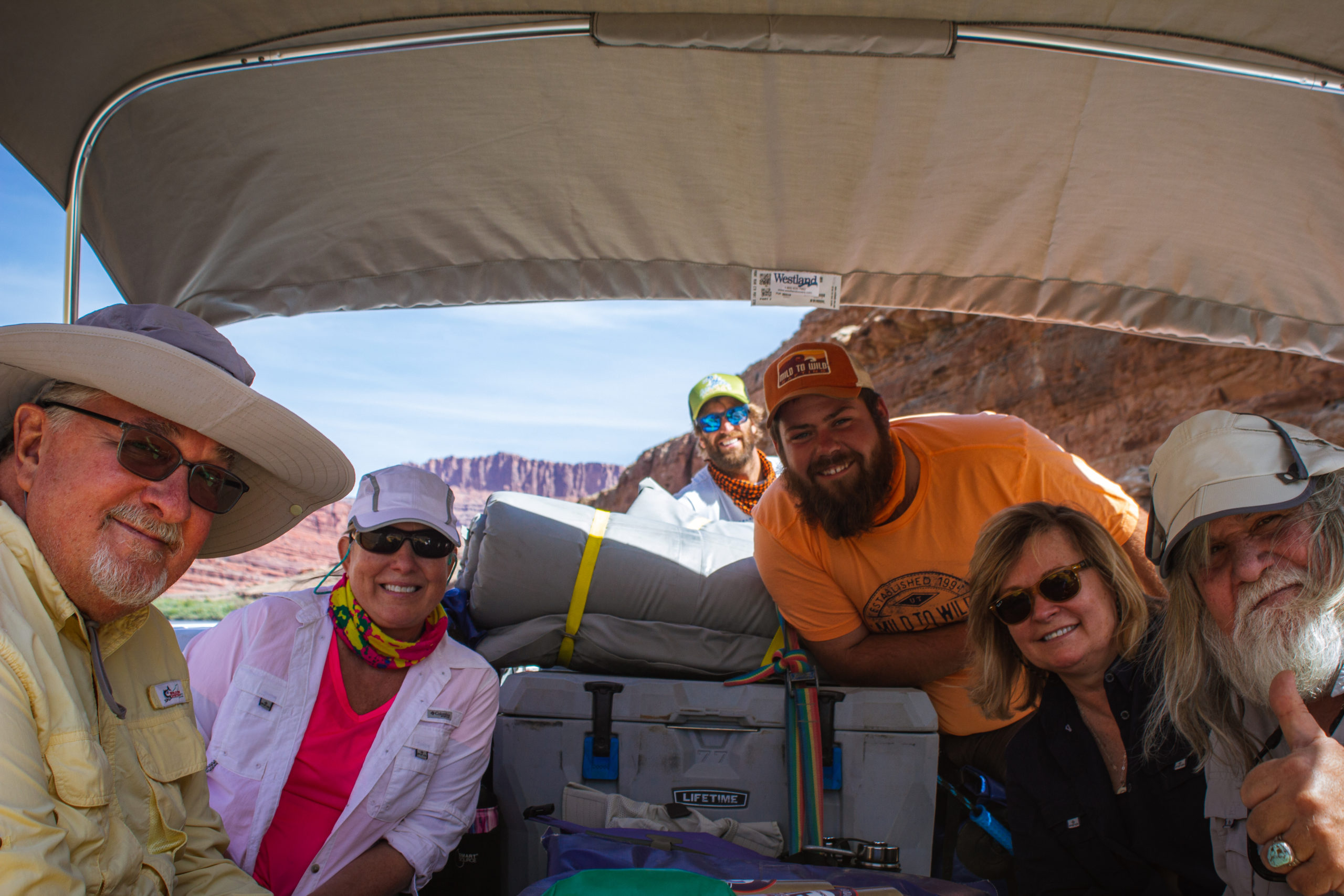 It's a testament to the obligations of river guides, who are the end-all-be-all for their guests. They're meticulous planners, wilderness experts, first responders, athletes, chefs, entertainers, mechanics, all while being world-class hosts that would have roused Betty Crocker.
"A guide's comfort always comes second, it's up to us to make sure that guests have a good time and that they're taken care," Anna said.
Guides also do the grocery shopping, which is done accordingly with the guest's preferences and dietary restrictions. Once the coolers are packed, they become the guides' seat in the raft. These loaded coolers easily weigh over 100 pounds, which makes them good anchors for the boat's weight distribution.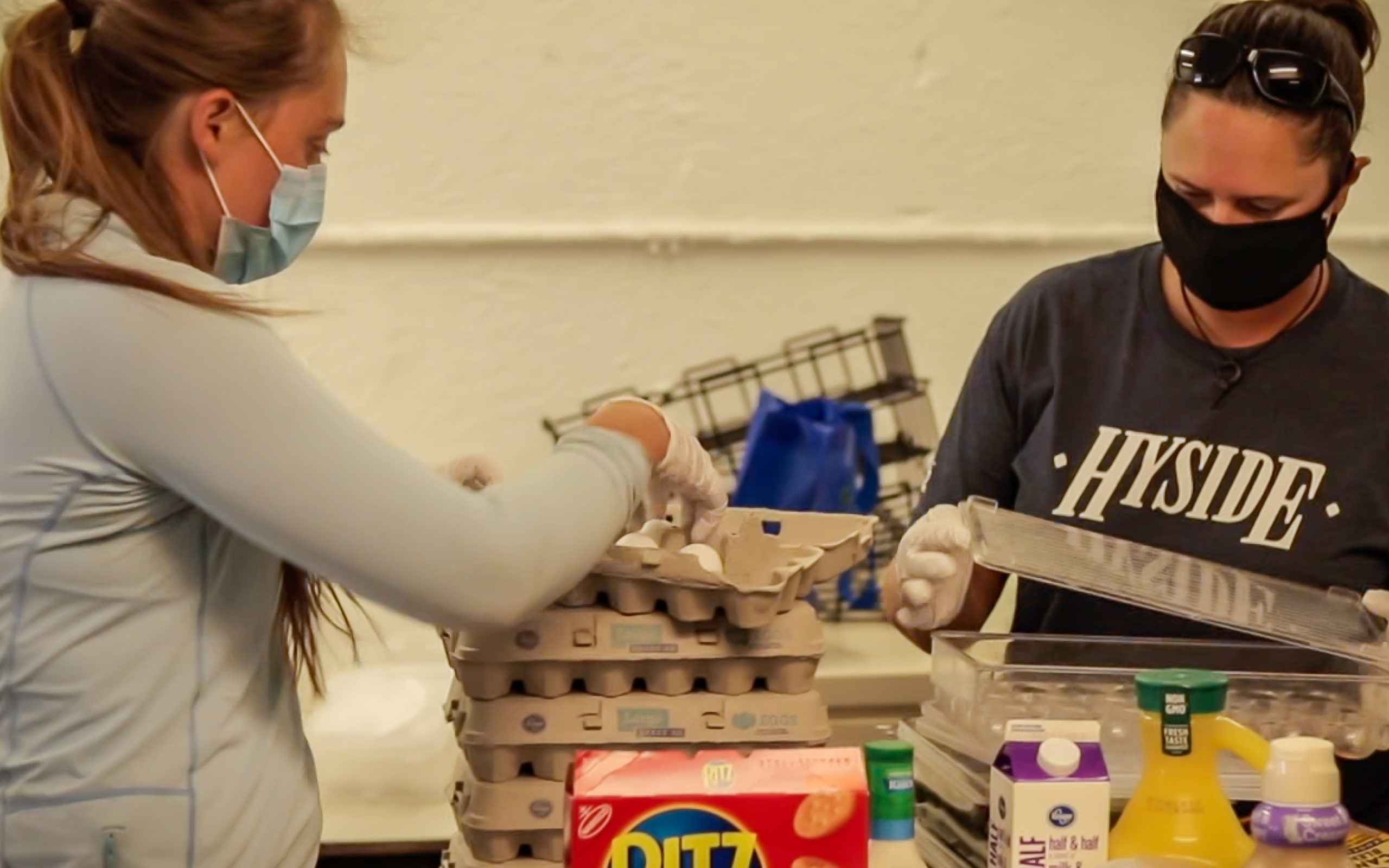 Although every once in a while the raft might still pop a wheelie through a rapid, which is great fun and also an indication to move some stuff around come lunchtime. 
And as for the rest of the essentials that go in the boat(s), "The list is extensive!" Anna laughs. Once the raft is blown up, the wooden floor dropped in with the metal frame in place, coolers and dry boxes situated, the real organization begins.  
Because multi-day rafting trips are genuine wilderness excursions, guides are prepared with just about everything beyond first aid kits, extra gear, and pulley systems for rafts in a pickle.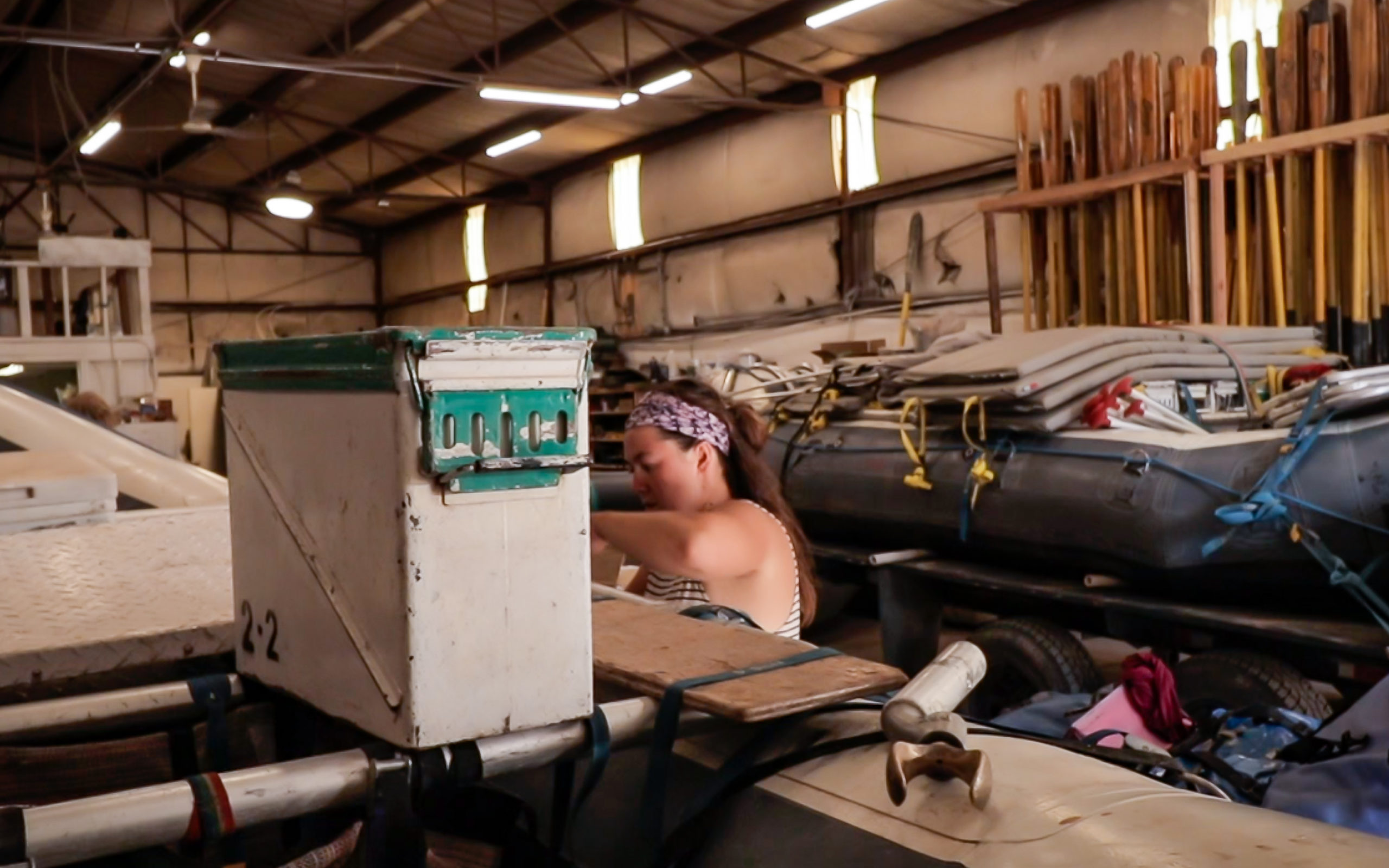 "We carry a satellite communication device on every trip as well as an automated external defibrillator on most trips," Anna said. "Mild to Wild is definitely at the forefront of the industry for having AEDs." 
These items are made easily accessible amongst the mounds in the raft, and along with everything else on board, are always rigged to flip. 
"We try to always be prepared for anything," she said. "We all have to be very innovative people, you have to figure it out, it doesn't matter what you have or what was lost, we just have to piece it together, and a lot of the time the guests have no idea what we're doing!"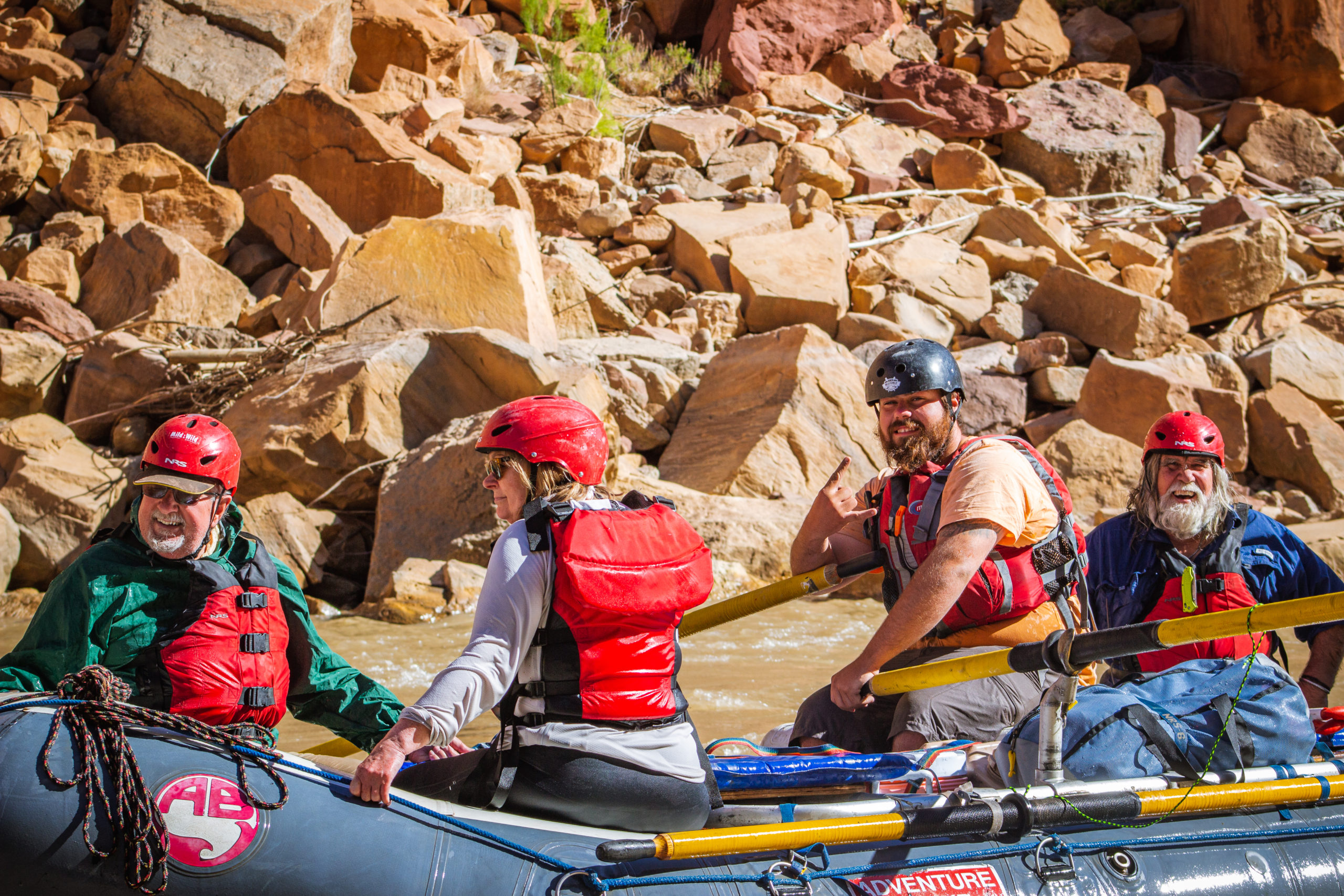 It's a crazy job, but somebody definitely wants to do it. 
"I would say all of our guides love their jobs," Anna said. "We all love being out there as much as anybody, and we're always so excited to show these areas we love to new people we bring out there. We do spend a lot of time, it's a lot of work preparing for those trips, but I feel like for us it's really worth it." 
More Reading 
Taking a Multi-Day Rafting Trip When You've Never Camped Before 
Get New Blog Posts in your Inbox