Durango Whitewater Rafting: Explore the New Whitewater Park
By Molly • March 24, 2014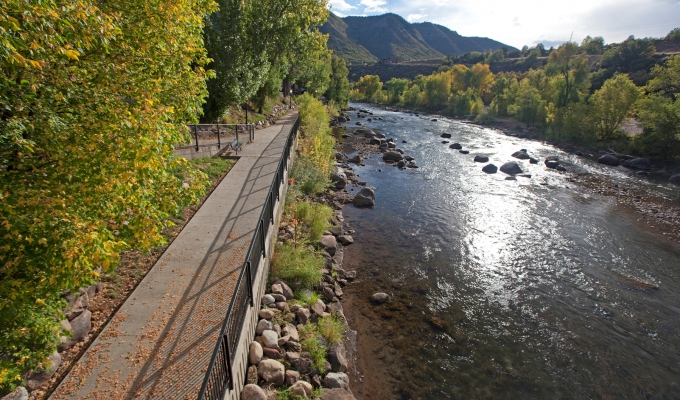 Rafting the Lower Animas River isn't necessarily a quiet and serene wilderness escape or a high-speed whitewater adventure, but on the river you have the opportunity to see things around Durango a little differently than normal. For instance, look up at families waving from the open-air cars on the Durango & Silverton Narrow Gauge Railroad, a historic steam engine on its way up to the old mining claim of Silverton, high in the San Juan Mountains. Plus there's several sandy beaches to dock a raft, kayak or tub at and splash around in the cool mountain water.
But the main event is undoubtedly bouncing through the Durango Whitewater Park.  Located near Santa Rita Park, thiss ection of river is a series of fun-filled rapids nicknamed Smelter, Sawmill, Santa Rita and Pinball, that bring big thrills and a few wet splashes too!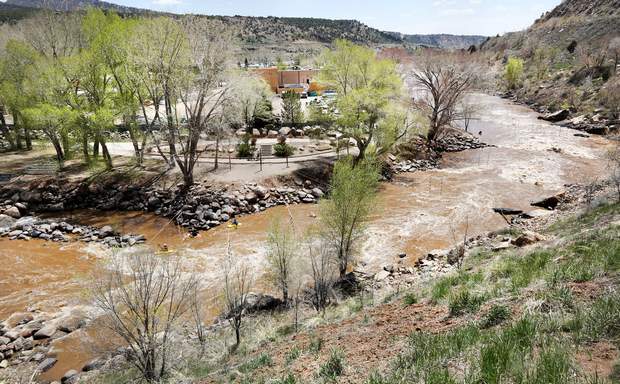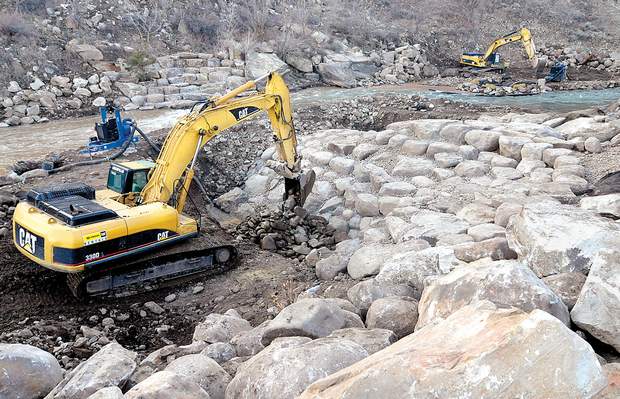 We couldn't be more excited for the new Durango Whitewater Park on the Animas River to be completed at the end of the month, just in time for the spring snowpack runoff and the beginning of rafting season! To maintain riverflow consistency, the Animas River's riverbed at the whitewater park is being grouted and big rocks are being relocated.
In the late 1980s the City of Durango became the first community in the nation to construct a whitewater park. But during major water runoffs, the rocks can move, changing the rapids and every so often, the rocks have to be rearranged. The new features in the whitewater park are intended to be much more permanent. Adding features for both top level and recreational boaters, the new and improved Durango Whitewater Park will secure the City's Recreational In-channel Diversion (RICD) water rights for the Animas River.
The entirety of the fully developed park will not be completed until the end of 2014. Following the in-stream construction, shoreline improvements will be completed in 2014, including re-development of the Animas River Trail and park amenities.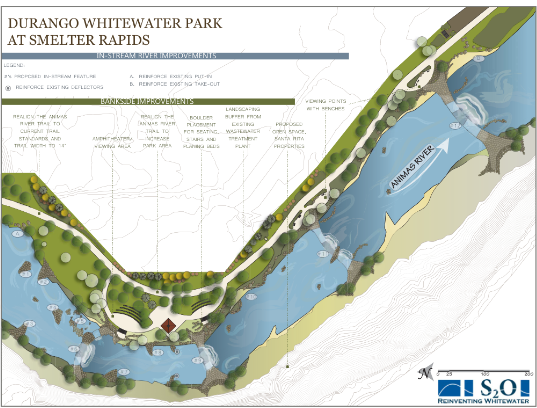 Stay-tuned for photos and video of the finished rapids soon! Who's ready for a Durango whitewater rafting trip?
Get New Blog Posts in your Inbox