Celebrating 60 Years with Adventure Bound — A Legacy of Keeping it Wild
By Kim Cassels • May 2, 2023
Celebrating 60 Years with Adventure Bound — A Legacy of Keeping it Wild

In 1963, a grassroots rafting company from Colorado came to fruition on the banks of Deerlodge Park. This year, we are proud to celebrate 60 years with Adventure Bound River Expeditions, and the legacy of sharing, protecting and enjoying the wild rivers of the Colorado Plateau. 
We talked with Tom Kleinschnitz, the previous owner who also worked for the founder Keith Counts, and how he found his way to running the great rivers of the American West. 
---
On a crisp Colorado morning in June of 1971, a bus full of teenage boys from Arvada rolled up to a renowned and remote boat launch known as Deerlodge Park. Where the long dirt road ends, the Yampa River flows silently by an old grove of happy cottonwoods, thick with mosquitoes hunting in the dew. 
The high schoolers poured out of the bus, ready to devour a freshly prepared breakfast before the start of their 4 day rafting trip with Adventure Bound River Expeditions. Simultaneously, their river guides came stumbling out of their tents to greet them, no eggs nor bacon in hand. 
As the guides quickly called over a ranger to call their boss, Keith Counts, to bring in some provisions for the group, one of the young men from Arvada wandered over to the glistening waters of the Yampa.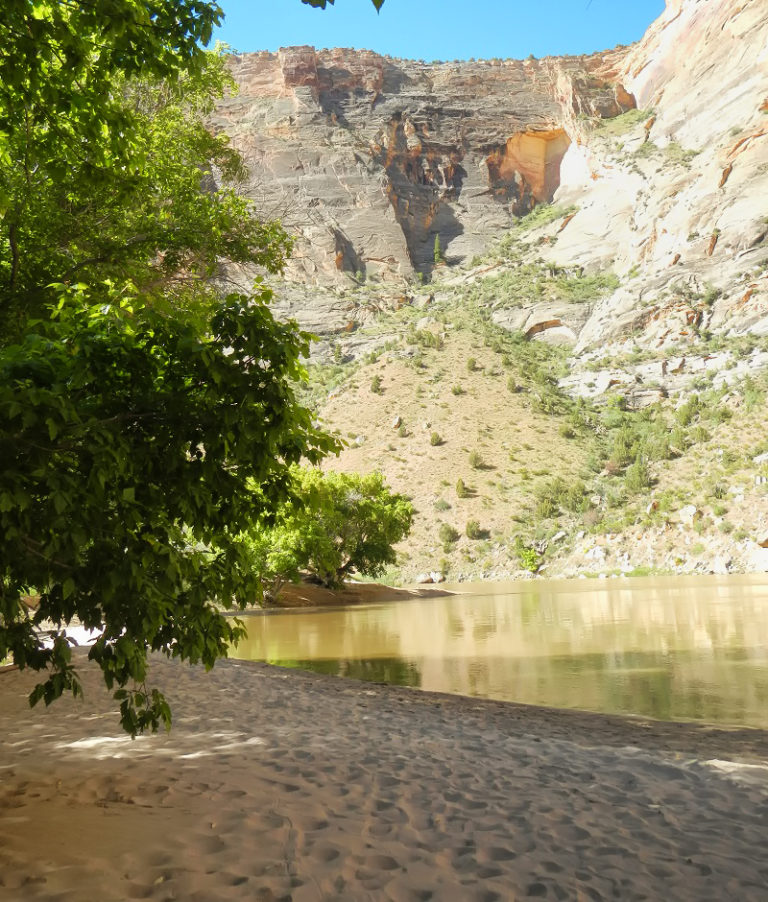 "I remember reaching down into the river at Deerlodge thinking, what is this all about? What are we in for here?" Tom Kleinschnitz said, now an avid advocate for western rivers, and the previous owner of Adventure Bound. 
His brother walked over to see what he was up to and raz him for the gesture. A minute later, he also had his arm in the Yampa.   
This free flowing tributary would prove, among many other things for Tom, to be nothing short of extraordinary. "It was a jarring experience, I had never seen such a wild and alive river in my life."
Each day between walls of Weber sandstone, and through roaring waters that came from Rocky Mountain peaks, Tom became all the more spellbound with this untamed portal to the past.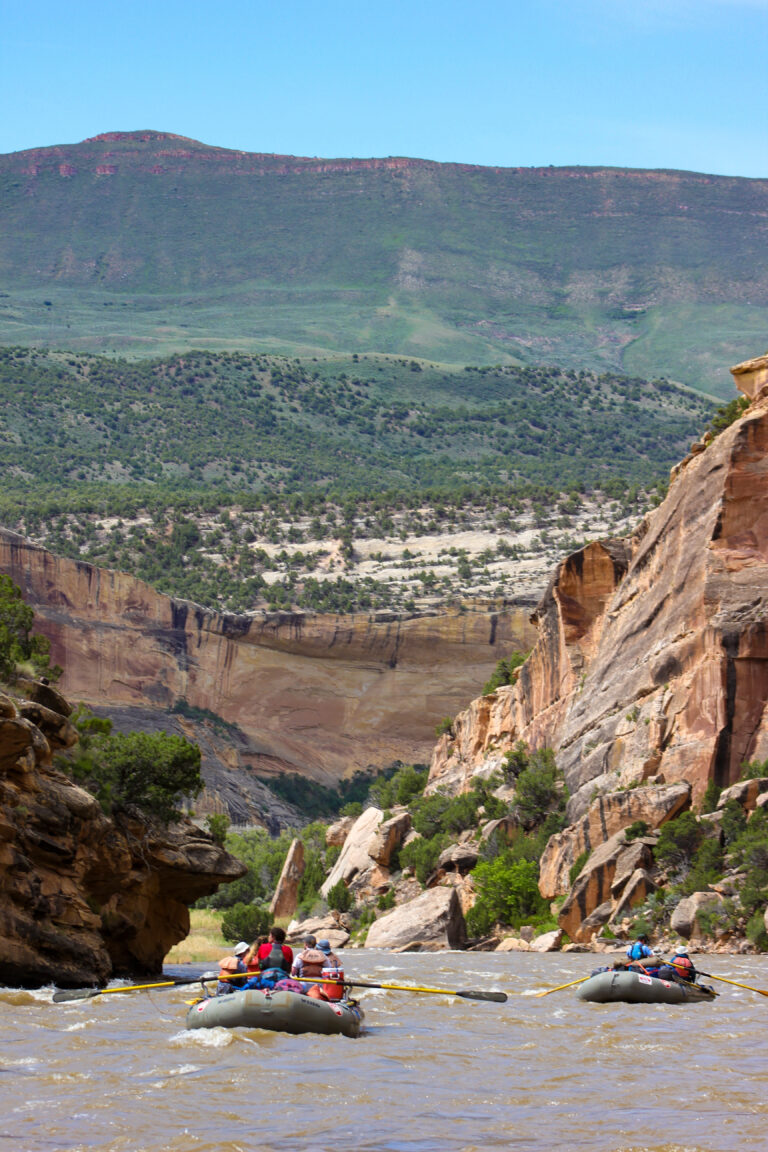 Thank Goodness for Fish in a Can 
On the third day when the boys arrived in Echo Park, things were going to get all the more monumental. All on account of a pesky can of kipper snacks Tom had snuck onto the trip. 
"I pulled them out, popped them open with a key and reached down to pull the lid off the can. The edge went into my hand making a 3 ½ inch gash."   
Luckily in those days, Echo Park had daily visits from a trash truck for the campsites, to which Tom hitched a ride on to get stitched up at the closest hospital. One of the guides suggested that since his trip was cut short (no pun intended) that he should come right on back for the next one to see the whole canyon.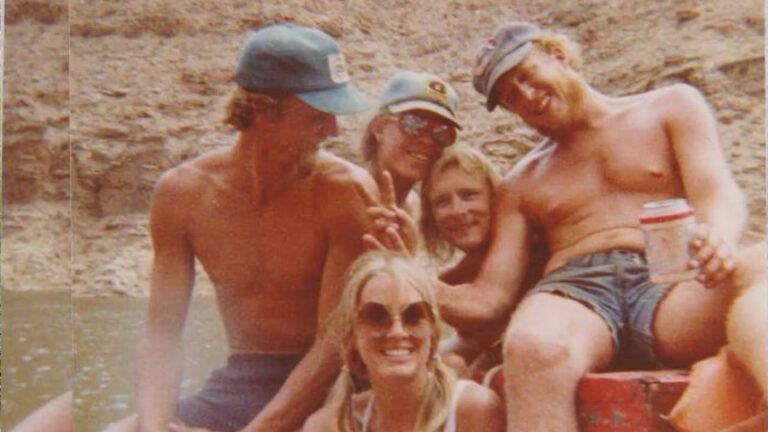 After becoming an impromptu swamper on his second run down the Yampa, he was asked to join the guides for the neighboring river canyon of Lodore, and then another, and another. 
"After about a month, my mom called asking when I was coming home!" 
By the time August rolled around, Tom was more than okay with getting back late to junior high school. Destiny had already made its mark between Tom and Dinosaur National Monument. 
"I was holy and wholly addicted to it."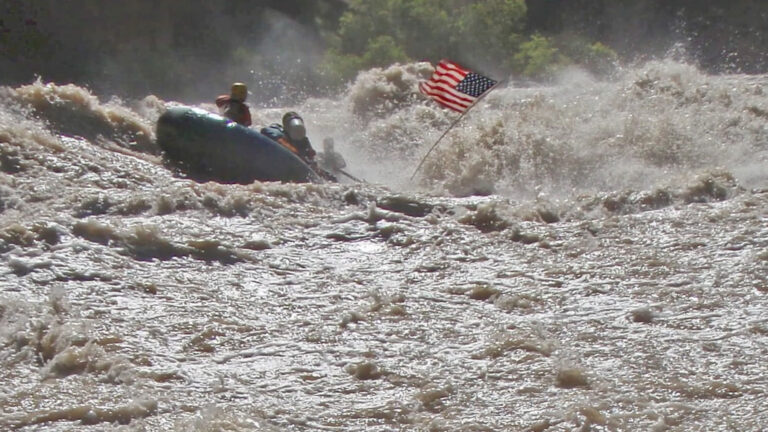 Adventure Bound Beginnings  
By 16, Tom's summers were spent shuttling boats between Lake Powell and Grand Junction. By 18, he was a licensed river guide. And by 28, he was offered to buy Adventure Bound River Expeditions from Keith Counts, the man who'd saved the school group from ravenous hunger on Tom's maiden voyage.
"He was a character, and notorious for being at conventions for western river guides. If he had a point to make, he'd make it known what his thoughts were. It was a crazy time though, in the early days it was a pretty wild adventure being a boatman."  
Keith's path into river running was also somewhat out of destiny, but in a less conventional sense. In that being, he inherited a homestead from "two crazy aunts" in what is now Dinosaur National Monument.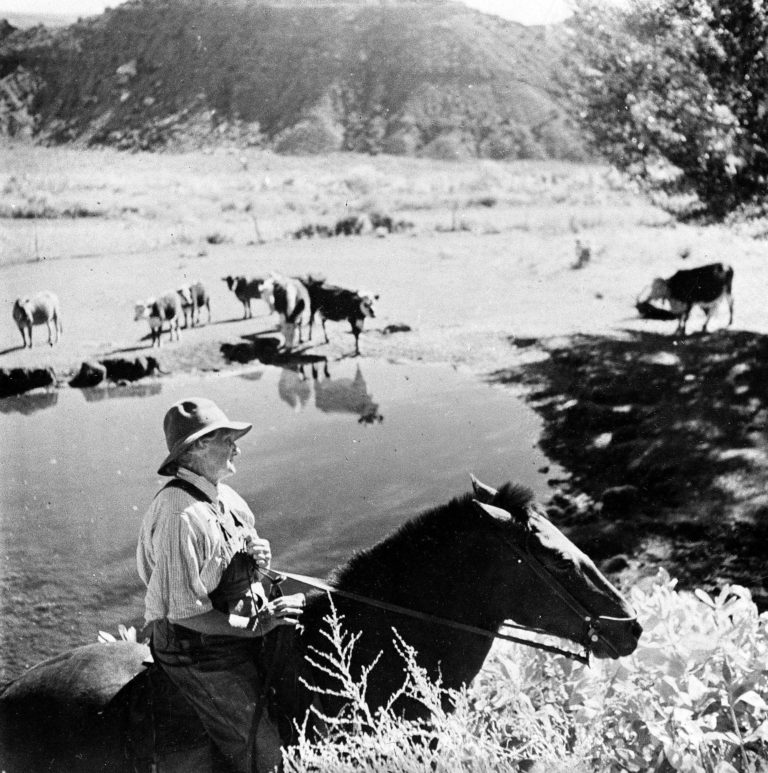 "At the time you could purchase 160 acres if you could prove you'd do something with it. The property was called Lily Park at the time, it had an old cabin on it and that was about it."
At the time he was teaching at Adam City High School, and ventured out during the summer of 1962 to locate the property near Deerlodge.
"Hatch River Expeditions was there, putting in with a bunch of army surplus boats, and he inquired what that was all about." 
Commercial river rafting was still a burgeoning business at the time, and the Hatch family was the first to do it down Dinosaur National Monument in the 1930's. They remained one of the only outfitters in the Colorado Plateau until folks started snapping up military pontoon boats for cheap after World War II.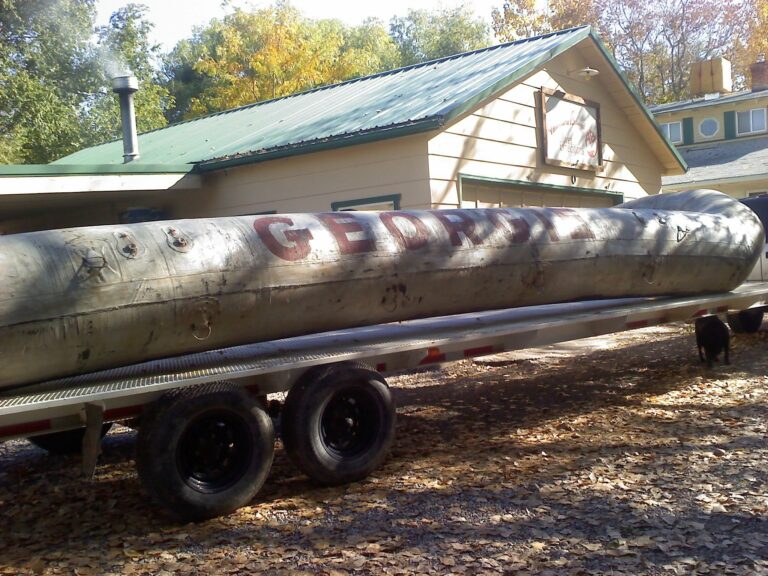 "Shortly after, Keith went back to Adam City and established a youth risk and boy scout program to take kids down the river. He started buying surplus boats for $50 a piece, life jackets at $7 a piece." 
Keith began running rivers like this for the next three years. Until in 1966, his account asked if he had insurance for all these boats and passengers he was taking into the roaring depths of rugged canyons. Since organized river running was still an experimental venture of a still Wild West, he was surprised at the question and the fact that he even needed it. 
So if he needed insurance, he supposed he'd need to make some money to pay for it. And on top of being new to commercial rafting, Adventure Bound operations were based out of Craig, Colorado and fairly isolated from its Utah peers.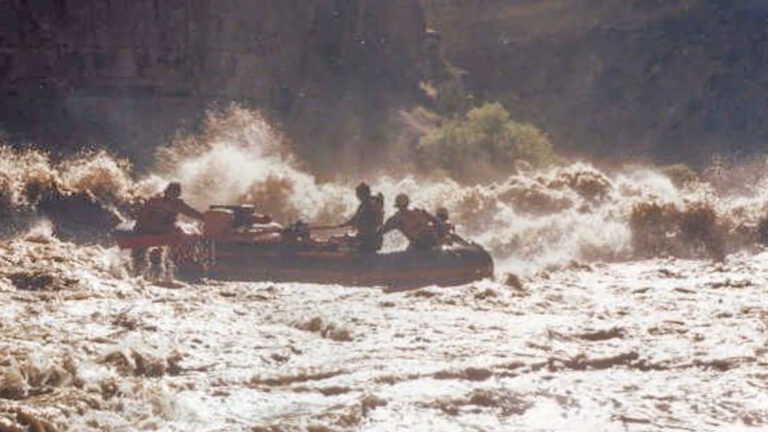 "Counts had us making our own rigs. We were carving and cutting things out, bolting them into the shafts, or getting some recycled steel that would grind into an oar lock. It was all homemade stuff." 
"The way we put our big motor rigs together— we built things heavy. Welding boxes together, using big chains to suspend the floors for our Cataract trips. It did the job, but it's not what people do. Some would walk up to us scratching their heads and walk away shaking them." 
"We always had our independent ways."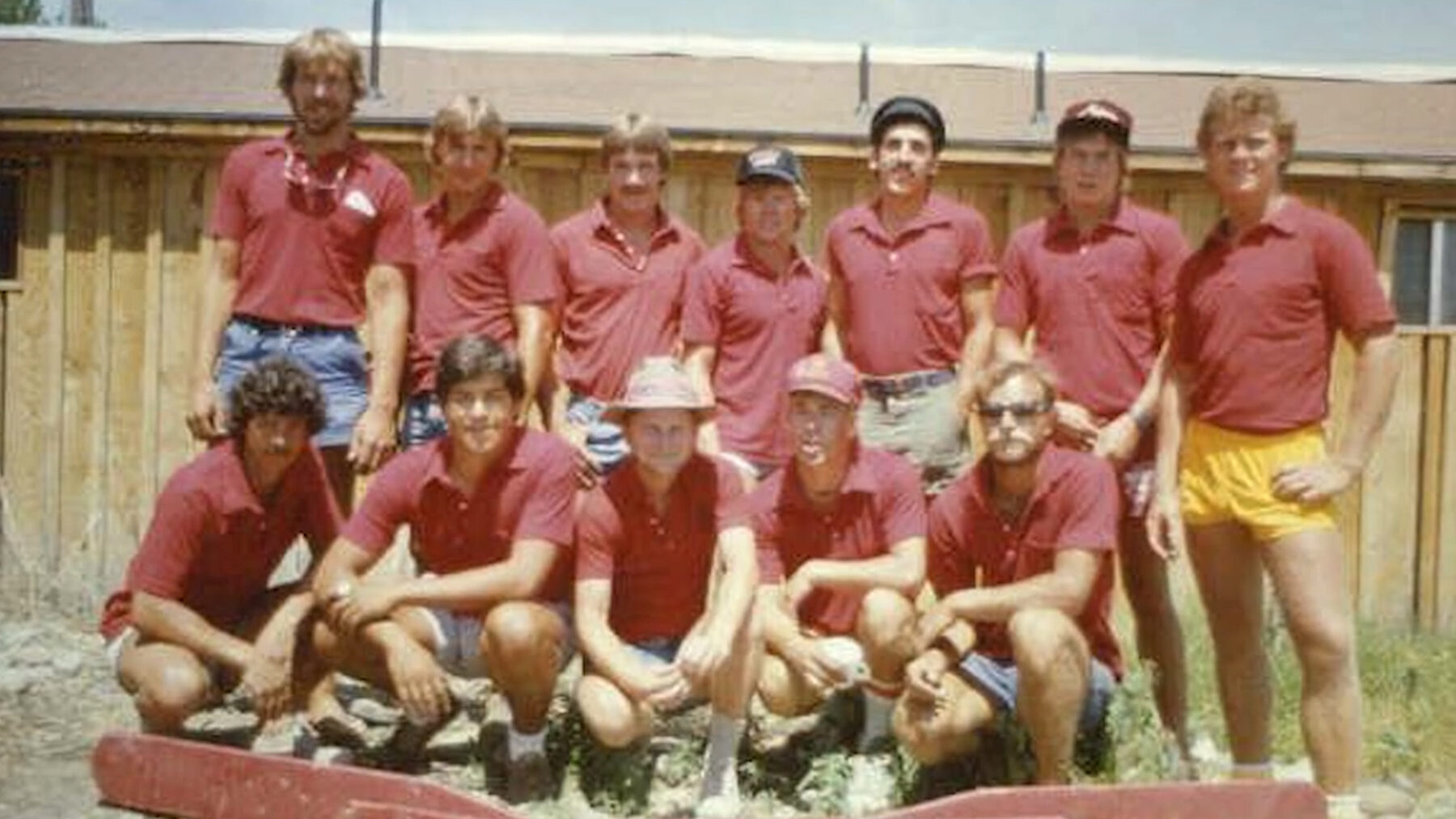 A Purpose of Preservation 
Even with such "unique" configurations, folks weren't really concerned with how the rigs were thrown together. Supply and demand was far from being an issue at the time on account of the widely publicized controversy over the Echo Park Dam in 1955. 
It was a time when the Environmental Movement that raged through the 60s and 70s was still in its infancy. Since the 1920s, federal agencies had begun exploiting any and every river congress saw fit. Especially as people began flooding out to California and the wide open deserts next to it. 
Well, until pioneering advocates like the Hatches and David Bower from the Sierra Club started raising hell. Many have considered the defeat of the Echo Park Dam project as the birth of environmentalism we know today in the United States.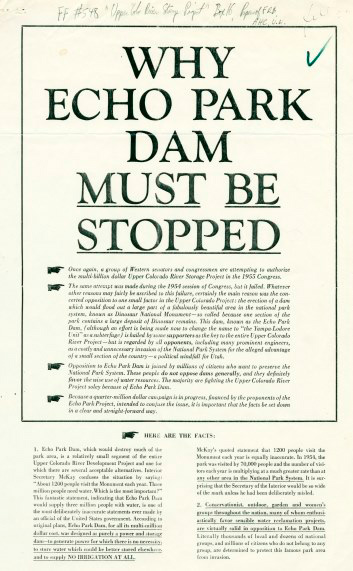 "The Kennedy's went down Lodore Canyon with Hatch River Expeditions, and after that everyone in Denver needed to go through Dinosaur." 
Quickly, Keith's new endeavor had taken on a whole other meaning around insurance. He and the guides who rowed with him were changing perceptions of "progress" in a world that would always want more of the comforts dams could give them.
"The act of motoring a raft down a canyon is only a minor part of what you're accomplishing. I think anybody can't help but experience how wonderful these places are," Tom said.  
"It was about getting people somewhere that was so special, and to see young people accomplish being great river runners, and knowing the reason why you're out there is to show it to people so they know it's important"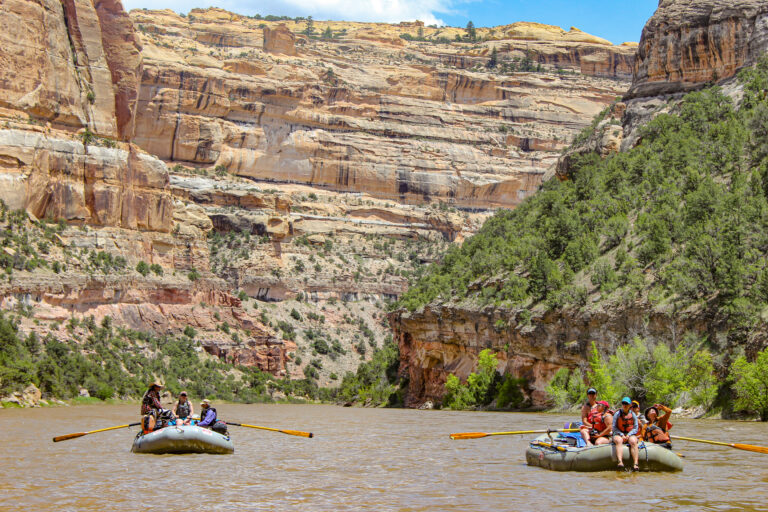 Keith offered the company to Tom in 1985, knowing he would carry on a legacy of honoring these remarkable rivers and keeping the rambunctious spirit of Adventure Bound alive. In 2018 when Keith passed away, Tom was tasked with taking his ashes to Deerlodge and releasing them into the Yampa River.
"I just was never centered on making money. I wanted everybody to know how important and how beautiful and fragile those canyons were out there. I feel like the establishment of these systems of keeping these places the same for hundreds of years, the act of guiding, and going on river trips is the same."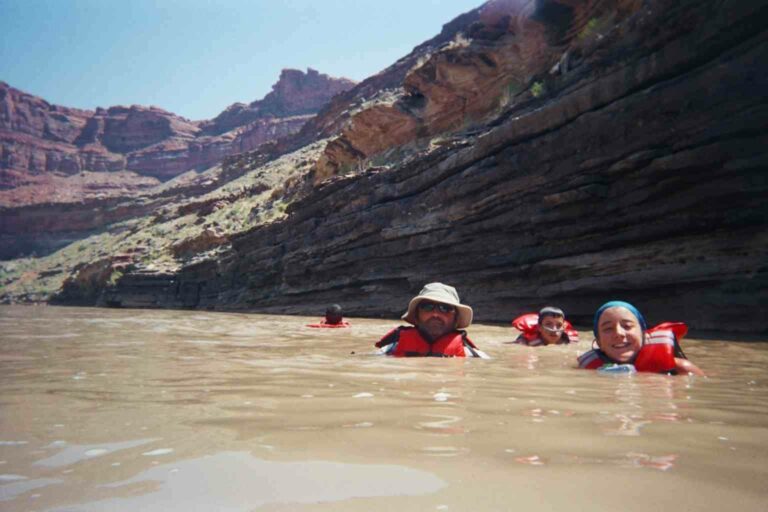 New Chapter, Same Spirit  
Over the past few decades, Tom got to know just about every rafting company and its owners in the Colorado Plateau, including Alex Mickel from Mild to Wild. They had a great relationship, particularly from working on the board of the Colorado River Outfitters Association, and through cooperatives to help outfitters advertise throughout the Southwest each year. 
So when Tom decided to move onto another adventure with Craig City Council, he knew he needed someone who understood the enterprising nature of Colorado's rafting culture. In 2017, Mild to Wild merged with Adventure Bound River Expeditions, taking on the prestigious permits of the Yampa, Lodore, Cataract, and Desolation Canyon wildernesses.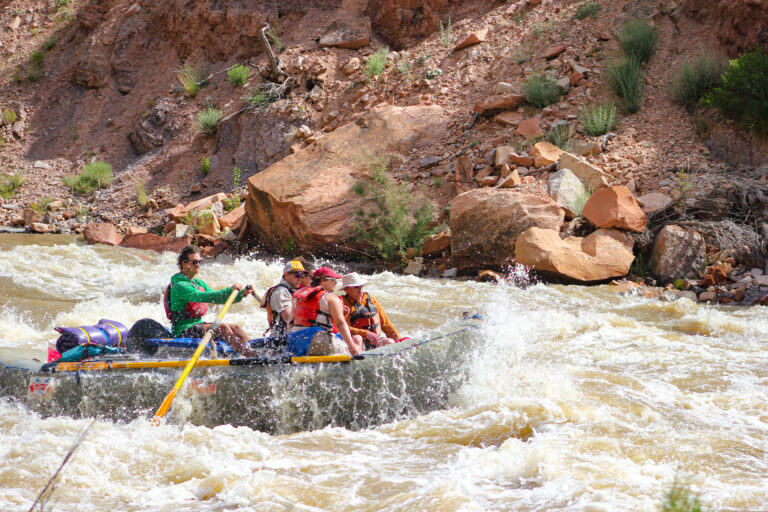 "Everything's better now. Equipment, food, vans— everything has turned into a professional industry," Tom said.
"For me, now it's about going to battle to make river trips happen. They're the core of what I have to go forward with that has put me in a good place in my community. Thinking about these wonderful places is something we need to take care of, and promote so people know about them." 
This year, Tom has an NPS administrative trip planned down the Yampa with the Parks and Service Department. It's a part of an ongoing mission to make decision makers familiar with it, and hopefully as spellbound by its mystifying waters as Tom was at 14.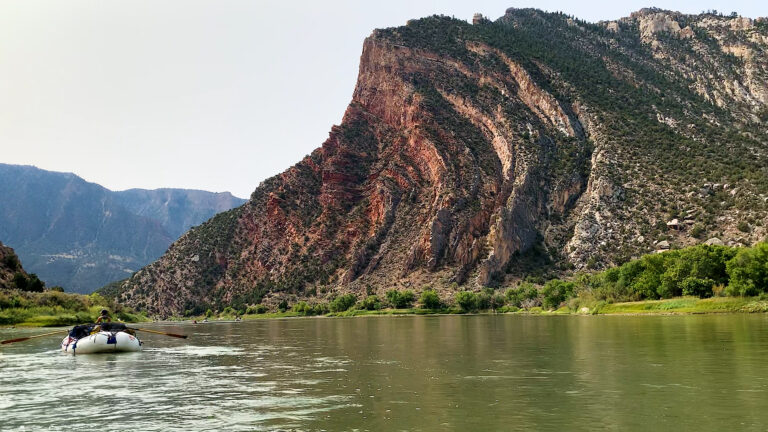 One of his missions as a councilman is to help carry out the last initiatives of the Hatches, which is to establish Dinosaur National Monument as a National Park. 
"The core of my experience is that you can stand on a beach and watch a sunset that hardly anyone else is seeing. And you are on top of the future. I can only hope these places remain where people can find themselves in the future."
Mild to Wild would like to thank the late Keith Counts, Tom Kleinschnitz, every river guide, and adventurer along the way who has kept the spirit of Adventure Bound and its passion for exploration, environmentalism, and good old fashioned fun alive. Here's to many more decades of bounding through the incredible canyons of the West! 
More goods on Adventure Bound River Expeditions 
Celebrating 60 Years with Adventure Bound
The Adventure Bound Legacy
Get New Blog Posts in your Inbox