Durango - Silverton Train
One Way Train Packages
Enjoy The Durango-Silverton Train with Your Adventure!
Summer 2020 Durango Train Trips: The Durango train will be running limited service trips from June 23rd – August 15th. These limited tours will need to be booked with the train directly. We have Rafting, Jeep, Mesa Verde, and Zipline tours that pair perfectly with the shorter trips offered by the train. 
Take in the sights and sounds of Durango's past on a breathtaking journey through the remote wilderness of the two million acres San Juan National Forest and the Animas River Canyon.
If you're interested in taking the train, a one-way train ride is your best bet! As a more affordable option, on the one-way train, you will get to experience the beautiful mountains, without spending 9 hours on the full-day train ride. One-way train packages starting at $78.00
Your trip to Southwest Colorado won't be complete without a ride on the Durango-Silverton Narrow Gauge train and a one-way trip is truly the best way to experience it all!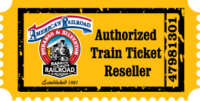 Package Options
Trails & Rails Packages
Durango or Silverton, CO
Payment & Cancellations
Payment Options
1/2 down, 1/2 charged 30 days prior to trip.
1/3 down with remaining balance charged in thirds.
Call for other arrangements!
Free Courtesy Hold
We don't want you to miss out on this trip so we'll hold your spots, payment-free, for 24hrs while you make your final arrangements & prepare for payment.
Cancellation Policy
We know plans change… so we offer a lenient cancellation policy. With optional upgraded cancellation, receive a 100% refund up until 24hrs prior to trips excluding trips involving the train.
Fees
In addition to the listed trip cost, we collect an additional 8% for River and Land Access Fees (ie. Forest Service, BLM, City, Private Land Use).
10 REASONS TO ADVENTURE WITH MILD TO WILD
Rated #1 on Trip Advisor
1.
Whitewater & adventure experts for 25 years
2.
Free parking!
3.
Trip leaders exceed state requirements with avg. of 2,000 river miles
4.
Safety is our #1 priority
5.
Retail store with changing rooms and indoor bathrooms
6.
Free splash jackets upon request!
7.
We are a family! You are our family!
8.
Money back service guarantee!
9.
We know plans change so enjoy our lenient cancellation policies!
10.