What's Special About Yampa River Rafting Trips
By Kim Cassels • July 23, 2019
What's Special About Yampa River Rafting Trips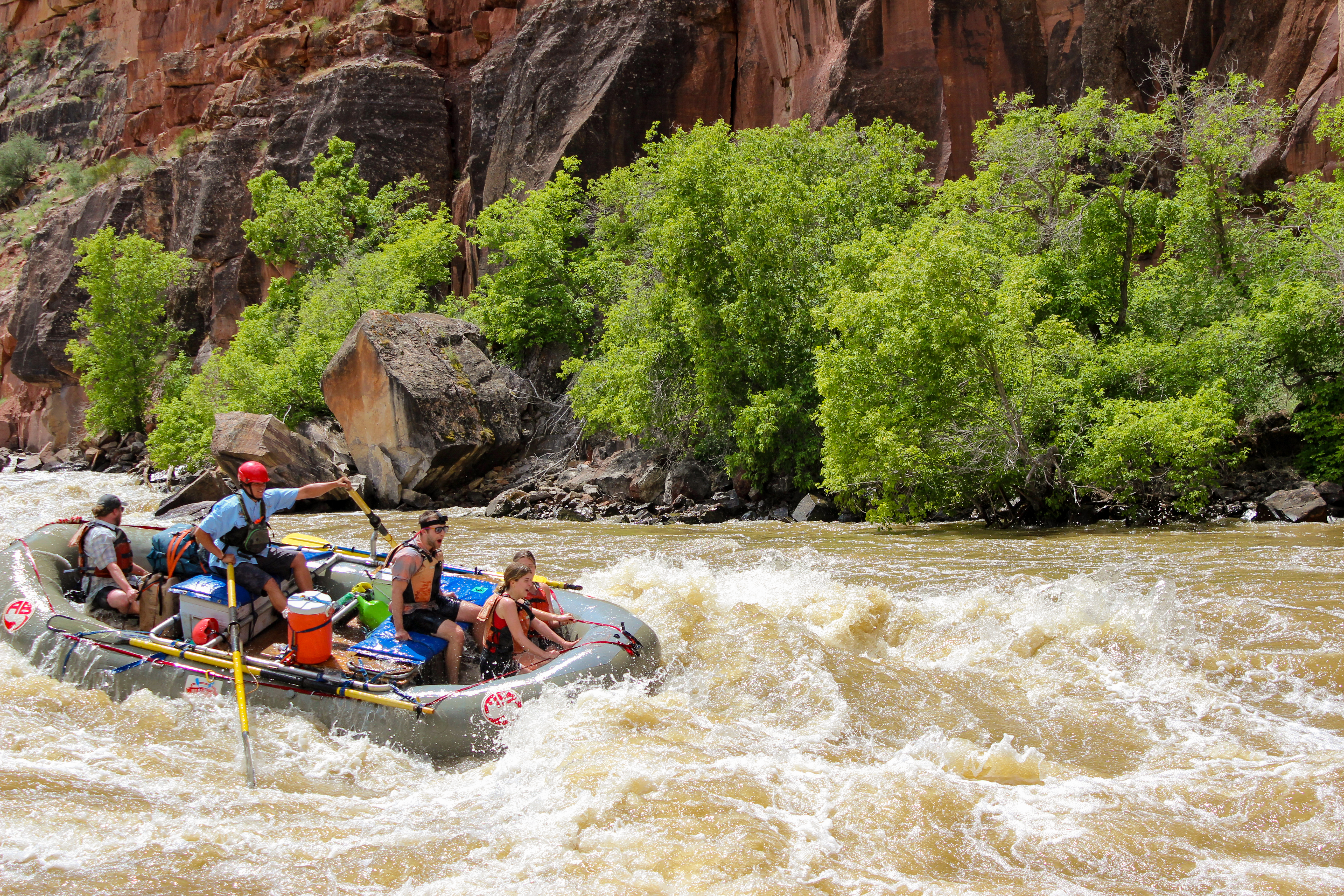 The Yampa River is what many call "the last of the wild ones". Without a dam to utilize its power and resources, this last free-flowing river in the Colorado River system continues to cultivate a thriving, intrinsic ecosystem. The Yampa, which flows through Dinosaur National Monument, is the most sought-after river rafting trip in the U.S. We could tell you about the pristine environment and cultural history around it, but sometimes it's best to hear it from the people who have a deep-rooted relationship with this special tributary. Here's what some of our seasoned river guides have to say about what sets the Yampa apart from any other river trip. 
River Guide Emmet Describes What's So Special About A Yampa River Raft Trip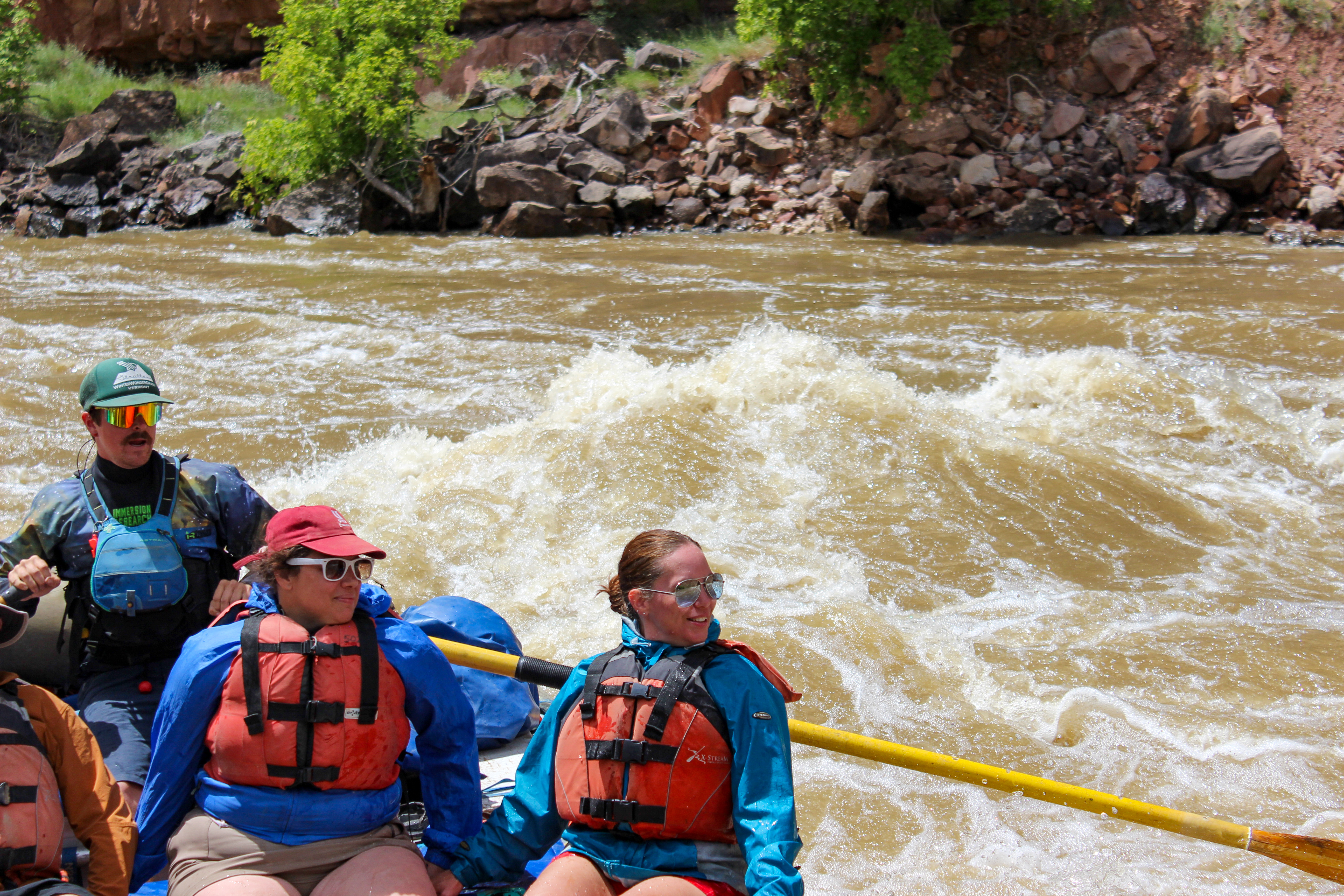 Emmet is a New Jersey boy who knows a lot about the West. This east coast dude has been rafting for seven years and loves to share rafting history with guests. The Yampa by far is no exception – Here's what Emmet reveres about this untamed river. 
"All over the whole Colorado River system, from the Green River down through the Grand Canyon, there's a series of major concrete dams that really changed the ecosystems of a lot of river systems around the area. But the Yampa is the last wild and free one of the whole systems. It's got a natural hydrograph that supports the growth of cottonwood trees and other really awesome ecological things in the Monument. It was also the home of one of the first major environmental fights–really, environmental victories. David Brower from the Sierra Club, and Bus Hatch of Hatch River Expeditions fought really hard against the local communities who supported the building of two major dams that would have been in Dinosaur National Monument. One at the mouth of Whirlpool canyon, filling up the Gates of Lodore and the Yampa canyon to the brim, as well as a dam further down at the end of Split Mountain, which would have filled up all of Split Mountain and created a reservoir of what is now Island Park… It shows us why we need to keep protecting areas like this for future generations."  
River Guide Dillon Describes What's So Special About A Yampa River Raft Trip

Dillon is an enthusiastic river guide from Florida. His goofy charisma is a perpetual pleasure for guests and guides alike. When he's off the oars, he can spot wildlife and ancient arrowheads in places you wouldn't have known to look. This is what Dillon says he marvels about the Yampa most.  
"The Yampa River is one of my favorite places to be. The constant changing canyon walls are beautiful and it seems there's a new rock formation to see around every corner! The human aspect is my favorite part of the Yampa River. People have been living in Dinosaur National Monument for thousands of years, and their art is still visible in many places on the river which I love to see."
River Guide Scotty Describes What He Likes About A Yampa River Raft Trip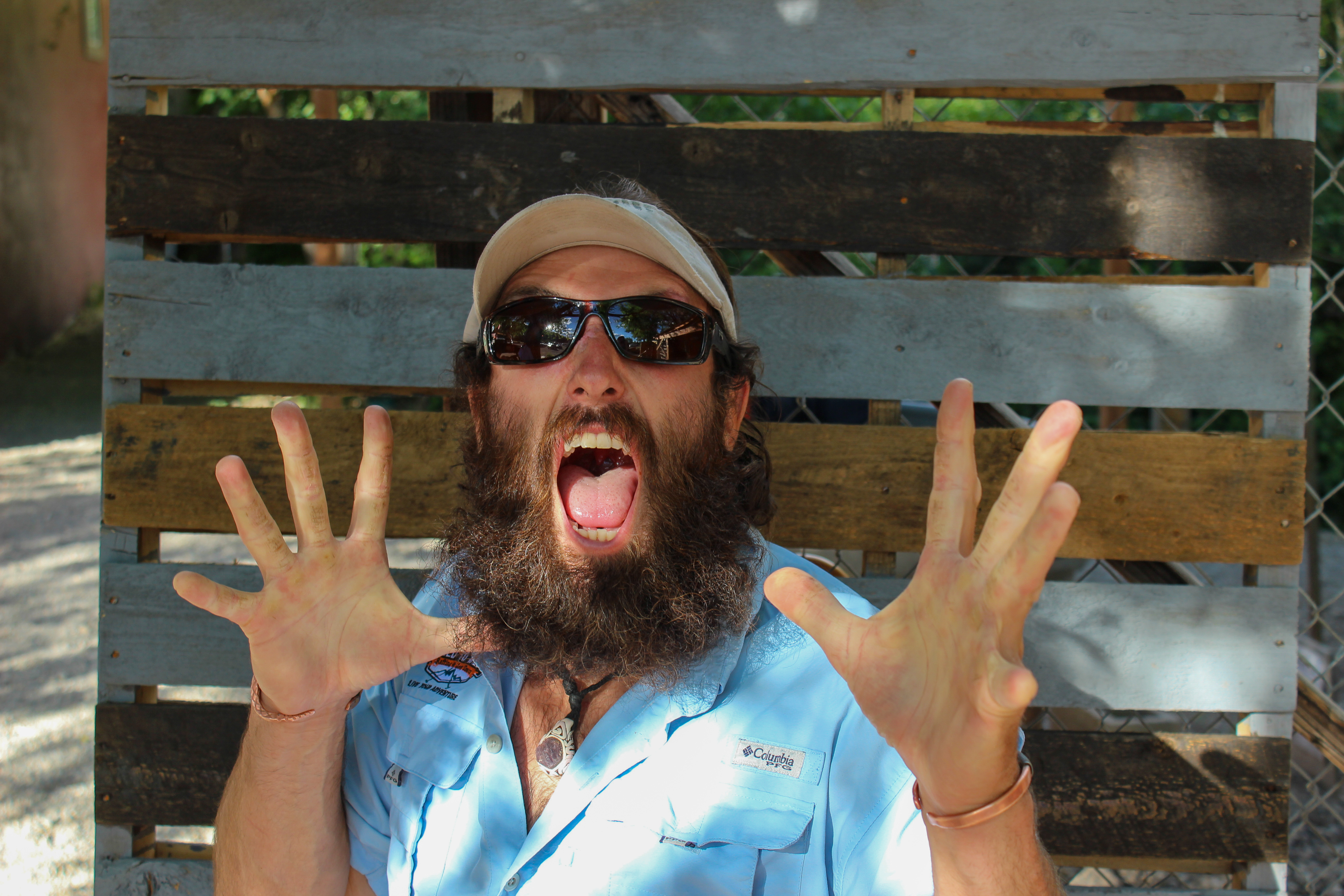 Scotty's a Colorado boy who started guiding 13 years ago. His love for the Yampa transpires in his admiration for whitewater and its rare and delicate state of purity. While he can't pick out just one thing he cherishes most about this free-flowing river, his eloquent sentiments are enough to transport us to the banks. 
"With how many trips I was able to get, hook line and sinker–I got that little taste of something I never even knew–this horizon, this perspective, this experience that my heart and soul would grow, and I could become this person time after time, day after day, hour after hour, on a river experience with the whole group of people I may have never even met. It just really quickly became something I knew I wanted to fill my entire life with … I feel beyond blessed to have lived an entire lifetime worth of experiences in the very short amount of time that I've been on the Yampa. Getting to see record-high flows, and record-low flows, wildlife as I've never seen, storms that I've never been a part of, tranquility that still rings in the bottom of my heart … To pick out any one particular thing about such a spectacular place is impossible for me."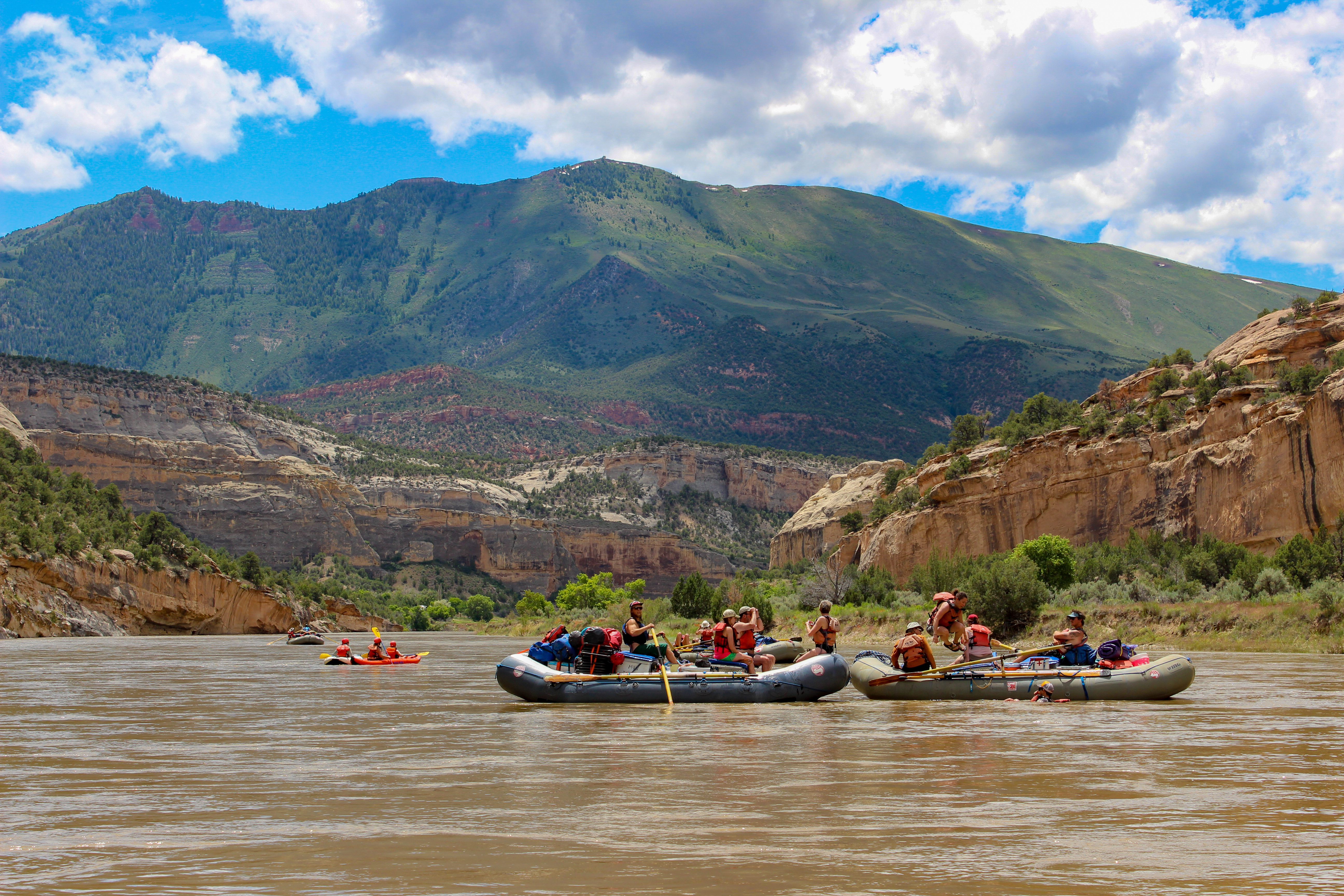 The Yampa gives us an opportunity to fully experience an unadulterated balance. It's a place where healthy cottonwoods and big horned sheep pass on their legacy. Rapids and river banks change with the alacrity of Mother Nature. Scenes and instruments from an extinct lifestyle reside within the canyon's grasp. There are few places like this left. As the river takes you through ever-changing, all-encompassing scenery and resonance, you'll find yourself in compelling content. Because there is no river just like the Yampa, it is unlike any other river trip one could experience. 
Get New Blog Posts in your Inbox