Benefits of Early Warm Weather in the Mountains!
By Molly • July 1, 2010
Going Above Treeline!
Due to the recent hot weather our Jeep Trail Tours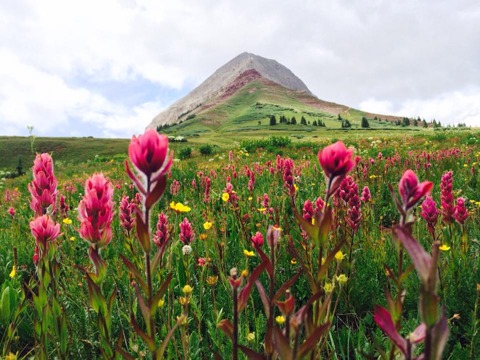 are able to go above tree line earlier than in previous years!  The wildflowers are out early, speckling the mountainsides with bright colors.  On recent trips to we have seen the beautiful Columbines in bloom and mountain sheep out on the ledges.  We have also been seeing two bears on our ghost town tours in the mountains surrounding Silverton.  All of our Jeep Trail Tours provide great opportunities to sit back and take in the spectacular panoramic views as well as learn the history of the area from our knowledgeable guides. 
Come explore Colorado over two miles above sea level in one of our custom open-air tour vehicles!
Get New Blog Posts in your Inbox