Utah River Rafting: One of Many Favorites in Moab
By Molly • October 5, 2015
Moab, Utah is known for its stunning red rock formations and distant snow capped peaks. It's a destination sought after by many.  With many natural features and locations, it can be overwhelming to decide where to spend your valuable vacation time.  We figured we'd give you some pointers for the things we love, including National Parks and Utah river rafting.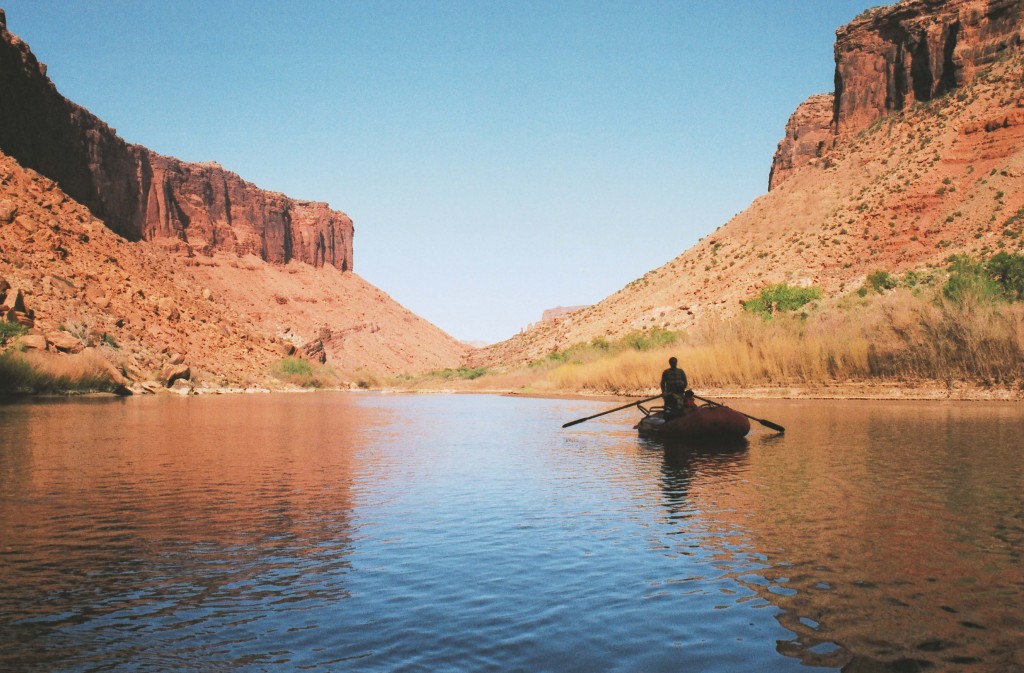 1)  Arches National Park
Over 2,000 naturally forming archways can be found within the park limits, making it the world's largest concentration of these features.  The park has hikes of various difficulty levels and lengths, providing the experienced adventurer and new explorers many options.  Only have a day?  Take your car and drive on the Scenic Drive, which will allow you to see the major sites while also offering short hikes to other areas worth seeing.
2) Canyonlands National Park
If you're looking to explore nearly 100 miles on any given day, this is the place to check out.  One of the most popular sites is the "Island in the Sky," which sits atop a large mesa.  Hiking, camping, and four wheeling options are all available for visitors.  While exploring, you may come across the Colorado River. Consider a Utah river rafting trip!
3) Utah River Rafting on the Colorado River
A warmer, mellower section, the Colorado River offers the perfect Utah river rafting for families, groups, and anyone seeking beautiful scenery. With calm water allowing companies to bring kayaks and young children, Utah river rafting on the Colorado river provides memories that will last a lifetime.  Consider an overnight trip.  While you sit around the campfire, the kids can play on the sandy beaches.  The guides are there to help set up camp and cook five star camping meals.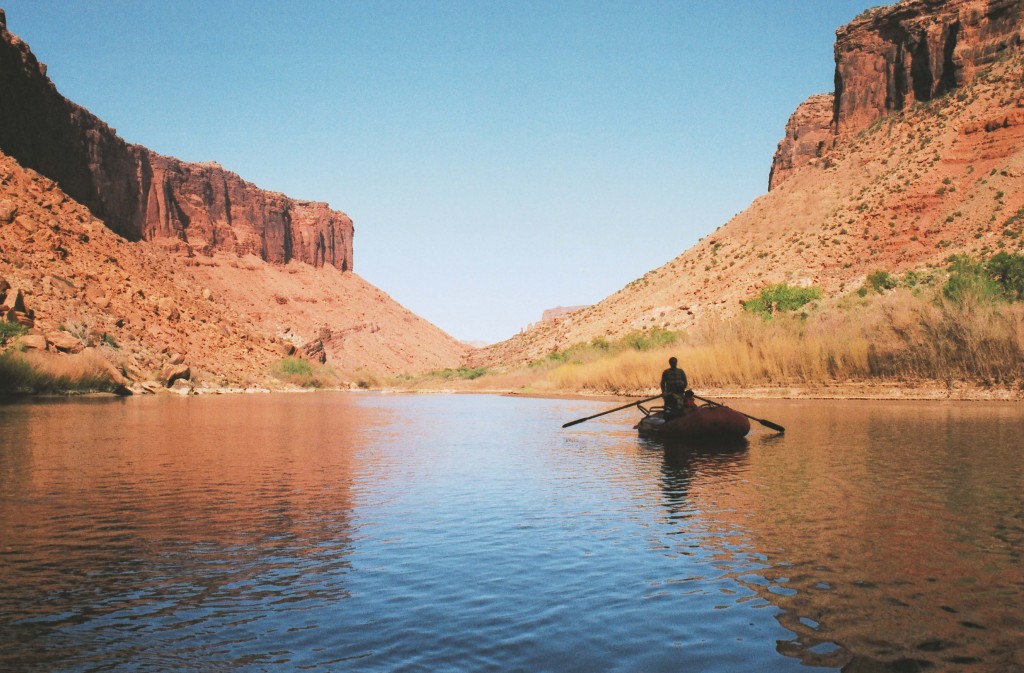 4)  Skydiving
Not only is this a great way to get your heart pumping, it will also allow you to see a wide expanse of the Moab area.  Skydive Moab offers tandem jumps for the newcomers as well as options for experienced skydivers.
5)  Mountain Biking
Often thought to only offer difficult to expert level terrain, Moab has trails for people of all skill levels.  A single ride may take you through a canyon or on top of a mesa.  Favorite trails include the challenging Slickrock Bike Trail and the Bar-M Loop Trail, which is a good scenery sampler trail.  For a full list of trails, stop at a local bike shop or the visitor's center before heading out on an adventure.
6)  Off-Road Adventures
Off-road adventures can be reached with dirt bikes, ATVs, or jeeps while out in the Moab area.  It is extremely important to understand your vehicles capabilities, as well as the skill level of the driver.  If you are unsure about something, your best bet is to not do it.  You can rent vehicles or take a guided tour if you don't have your own.  Be sure to check in with the tourism center to find the best trails for you and your group.
7.) Hiking and Camping
With vast areas available for both, there's no telling where your adventure will go. Get out and explore!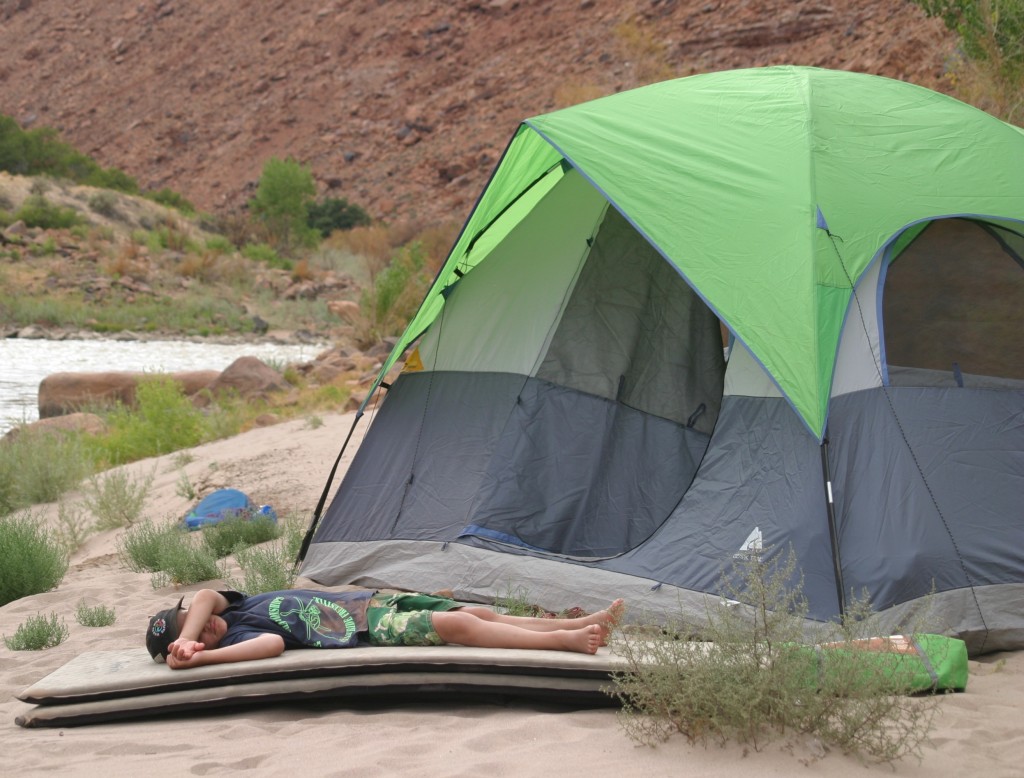 Things to Note while in Moab
You are in an arid environment, so sun protection and water are going to be your best friends out there.  While out enjoying your Utah river rafting trip, be sure to clean up after yourself including all gear and trash.  When hiking, make sure to stick to the marked path.  Cryptobiotic soil, also referred to as crypto, is a soil made of microorganisms.  It is responsible for holding the desert soils in place and it can take up to 5,000 years to fully regenerate in arid environments.  In other words, be sure to look before you walk!
Get New Blog Posts in your Inbox