Top 5 Things to Do in Ouray
By Molly • August 3, 2016
Ouray, Colorado – also known as the Switzerland of the United States – is renowned for its spectacular scenery, thrilling mountain roads, and access to some of the best parts of Colorado backcountry. This mountain hamlet is a great hub to biking, hiking, rafting, and 4×4 activities. While you're in Southern Colorado, check out the top 5 things to do in Ouray!
Yankee Boy Basin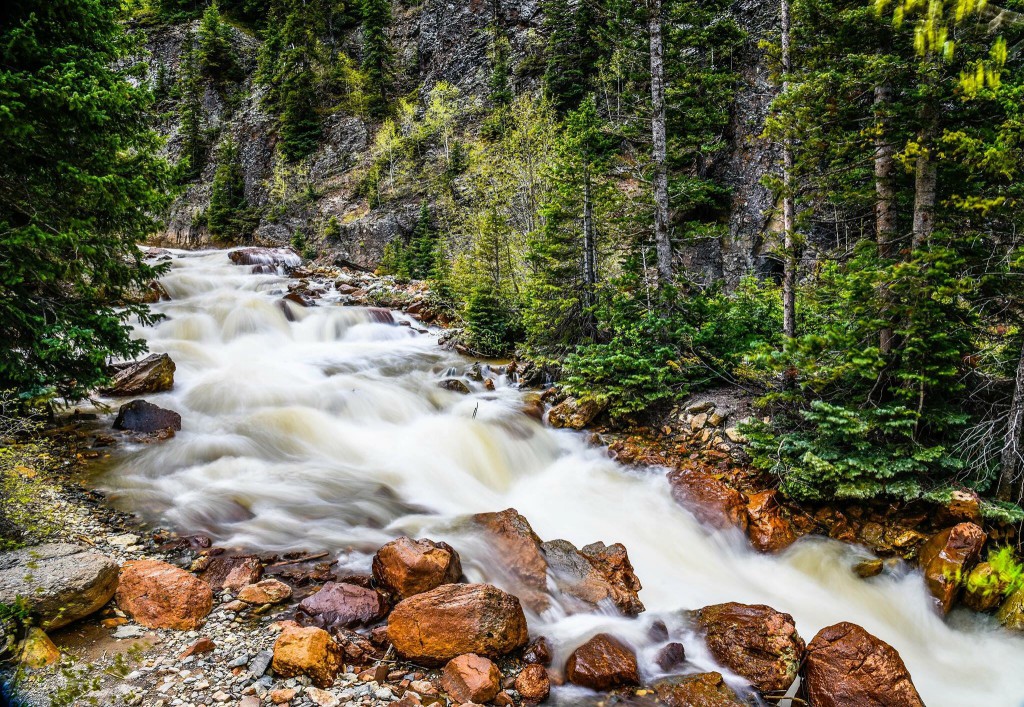 Located in the Uncompahgre National Forest, this trail is known for its display of beautiful Colorado wildflowers in the spring and snowcapped mountains in the winter. This short and not particularly difficult trail is accessed by a dirt four-wheel drive road that branches off the Ouray County road. There are many pristine campsites along the way. Enjoy amazing views as Mount Sneffels towers over you at the top of the trail.
Box Canyon Waterfall & Park
The Box Canyon Falls are one of Ouray's wonders of the world. It is the culmination of Canyon Creek, narrowing and spilling thousands of gallons a minute of water over the falls at 285 feet. You can enjoy the views from both above and below the falls. There is a short ½ mile hike to a suspension bridge that crosses the gorge. Don't miss out on this beautiful and historic destination!
The San Miguel River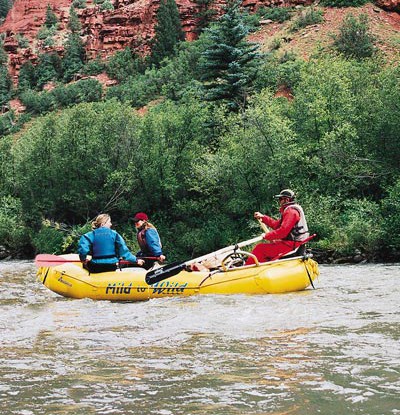 The San Miguel River is located just outside of Telluride, CO in Placerville and just a 45-minute drive from Ouray. Immerse yourself in one of Colorado's least known and most spectacular rivers! While rafting down the San Miguel River, you will find yourself surrounded by forested red rock walls, fast paced splashes, and outdoor adventure. This narrow-twisting waterway will leave you with the greatest memories. Enjoy a day trip or a multi-day trip with deluxe camping. Great for the entire family!
Ouray Alchemist Museum
Step back in time in this museum with a guided tour! Explore over 40 years of collecting, dating back to the 16th and 17th centuries. Discover the recreation of a frontier pharmacy that holds the oldest prescription in Colorado. The museum even has a 5-star penthouse suite available to rent that makes up the entire top floor of the building that is full of modern amenities combined with beautiful art and antiques!
Perimeter Trail
This unique, five-mile trail offers many breathtaking views of the surrounding cliffs and mountains in Ouray. As you start uphill on Lower Cascade Trail, you will see Ouray's signature views of Mount Abram and Hayden Mountain. When you then start to ascend this section, you will reach a shallow crossing of Little Portland Creek with a lot of little rock bathtubs that are great for the kids to play in! This trail is a bit steep at some points but is easy to hike and follow. Explore all of the beauty that Ouray has to offer!
Southern Colorado is a great place to spend your summer vacation! You can climb up into the pristine country and view the top of the world on a Jeep, enrich yourself in this country's great history by taking a train ride or checking out Mesa Verde National Park, or take an adventure on the many rivers that flow around here!
Get New Blog Posts in your Inbox