Summer Vacation in Southwest Colorado: Here are the Top 10 Reasons Why!
By Molly • March 29, 2016
For most of us spring break is over. This is disappointing news but also means we are that much closer to our summer vacations! What a better summer adventure than hiking, rafting, mountain biking, and fishing! They are great ways to get the family together and accommodate the entire group. Where can you find such a diverse and beautiful place? The answer is Southwest Colorado! We've put together a list of the top 10 reasons why Southwest Colorado should be your summer vacation destination!
1) Mountain Biking
Surrounded by the San Juan Mountains and supplied by the Animas River the terrain in Southwestern Colorado makes for fantastic mountain biking. In Southern Colorado there are hundreds of miles of mountain trails that vary from easy to moderate as well as extremely challenging terrain. Try the Hermosa Trail, the Colorado Trail, or the Engineer Mountain Trail, as all will give you breathtaking views of wildflowers and wildlife as you zoom by. Looking for competition? Try the Durango Iron Horse an event that began in 1972 that has since become one of the most challenging and popular biking events across the state, racing the train over two mountain passes!
2) Whitewater Rafting Mecca
What screams summer vacation more than rafting! Southwest Colorado supplies many whitewater rafting adventures. We have many rivers and options. From the more mild Lower Animas right in the heart of Durango, to the intermediate rivers such as the San Miguel in Telluride and the Upper Piedra in Pagosa Springs, to the more wild adventures like the Lower Piedra in Pagosa Springs and the Upper Animas River in the Silverton area – which at high water, many consider to be the most difficult commercially run trip in the United States! All provide a unique experience for those looking for a great family adventure to those looking to create a story of their own.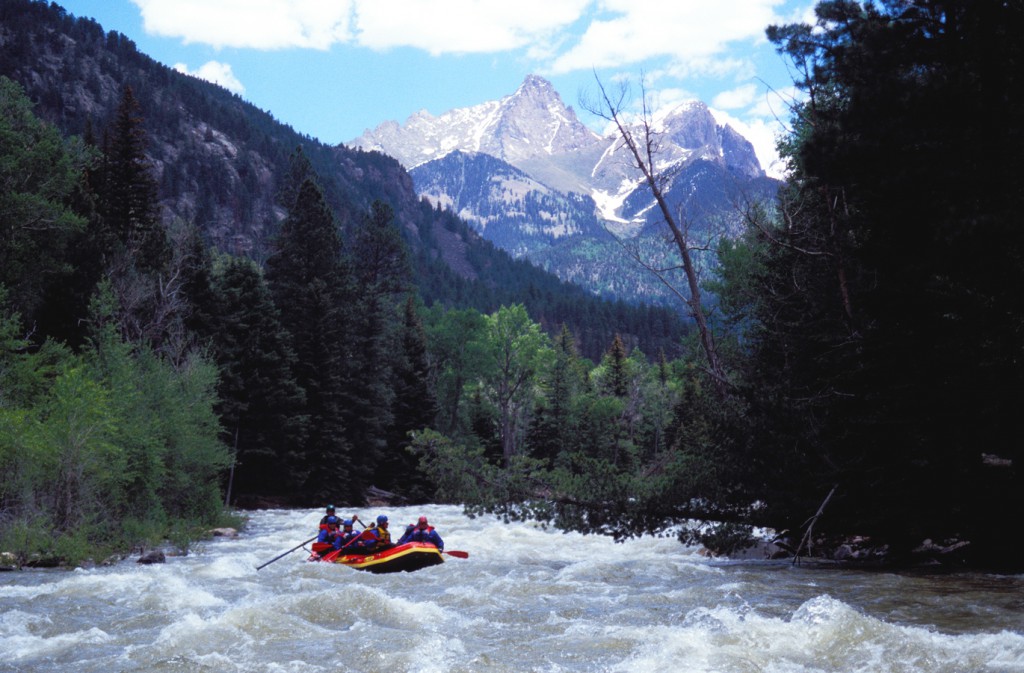 3) Telluride Festivals
This beautiful and quaint town serves as a great venue for the many Telluride festivals. The most famous of the Telluride festivals is the Telluride Bluegrass festival. This event is in its 43rd year and has had past headliners such as Sam Bush, Leftover Salmon, Peter Rowan and Friends, Alison Krauss, Jerry Douglas, and so many more. Don't worry there is a multitude of festivals in Telluride if you are not a bluegrass fan! Some of the many other festivals include the Telluride Film Festival, Telluride Balloon Festival, Telluride Wine Festival, The Blues and Brews Festival, Telluride Yoga Festival, and the Telluride Jazz Festival.
4) Durango to Silverton Narrow Gauge Railroad
One of the most famous adventures in Southwest Colorado, the Durango to Silverton train provides an escape to the world in the 1880s. It is a coal- fired, steam-powered locomotive that was used to transport passengers and freight such as gold and silver. It has been well maintained since then and provides great view of wildflowers, wildlife, and cascading waterfalls along the journey. You can enjoy the train round trip or also compliment it with a ghost mine jeep tour in Silverton with our Trails and Rails package to complete your summer vacation!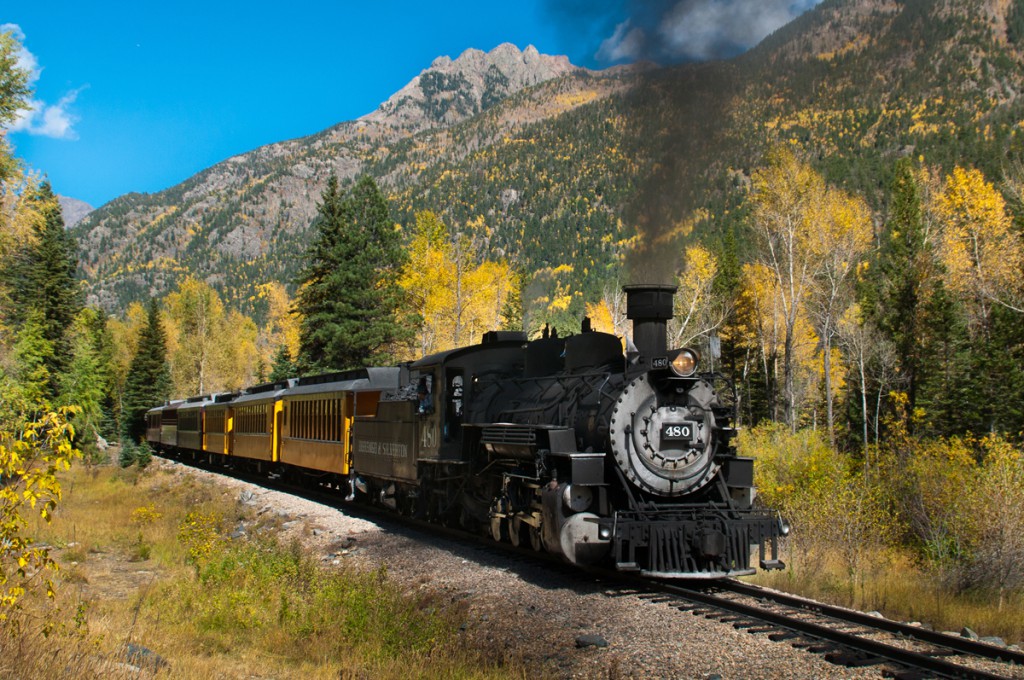 5) Hot Springs
After a long day of hiking, festivals or whatever adventure you choose in Southern Colorado there is no better feeling than a nice hot springs to relax you. The warm, mineral-rich water provides a feeling of relief. In Southwest Colorado we have many commercial as well as natural hot springs. The world's deepest geothermal hot springs is located in Pagosa Springs. The commercial hot springs are well kept, monitored daily, and more dependable than the natural hot springs. But if you are looking to skip the lines and the prices there are also many natural hot springs scattered through the rivers in Southern Colorado. On our Lower Piedra River rafting trip, we stop at a natural hot springs for lunch and a nice riverside soak. Either way a nice soak is a great way to complete your summer vacation.
6) Mesa Verde
For an educational and unforgettable trip, Mesa Verde has to top the list. This is a location that the Ancient Puebloans called home for over 700 years. The site is filled with ancient kivas, cliff dwellings, farming structures, and pit houses. It is a very well kept National Park and easy to see why the Smithsonian magazine would rate Mesa Verde as one of the top 28 places to visit in your lifetime. This makes for a scenic and educational summer vacation.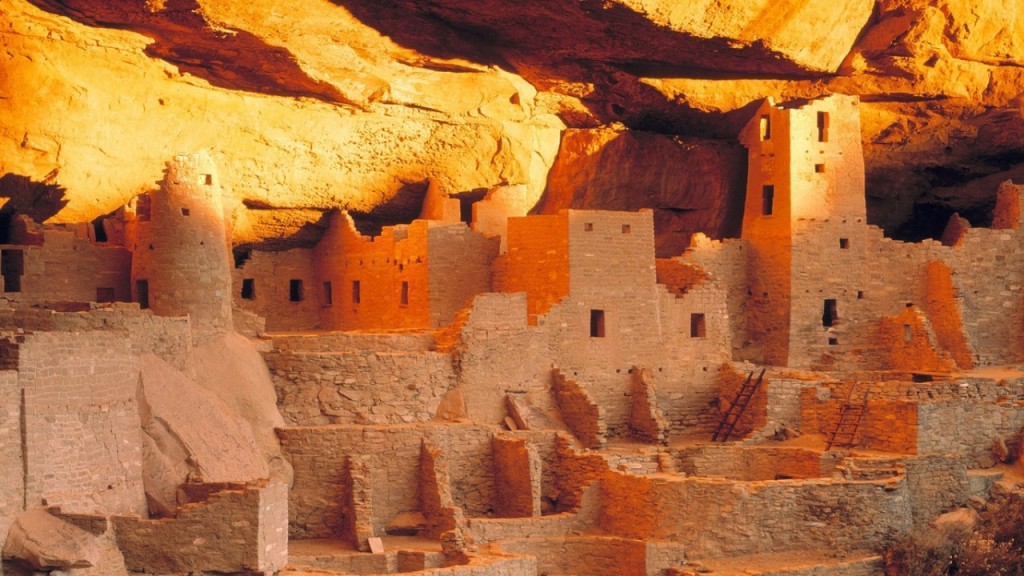 7) A Summer Vacation with Historical and Educational Opportunities
Southwest Colorado's history is as diverse as the land itself. The region was home to the Ancestral Puebloans formerly known as Anasazi. Their people lived here for over 700 years and built impressive cliff dwellings such as those in Mesa Verde. This area was also chalked full of rowdy mining camps and boomtowns. The area produced zinc, lead, copper, quartz, silver, gold, coal and more. The diversity of the history in this area is sure to fascinate many and, with all the historical sites in the area, sure to please even the most knowledgeable history buff.
8) Hiking
Explore the San Juan mountainsides through hiking on your summer vacation! There are many trails that led to unbelievable glacial lakes that pass by beautiful wildflowers and go above tree line to supply amazing panoramic views of the peak tops. Tackle Ice Lakes Trail, Lizard Head Trail, or Highland Mary Lakes just to name a few.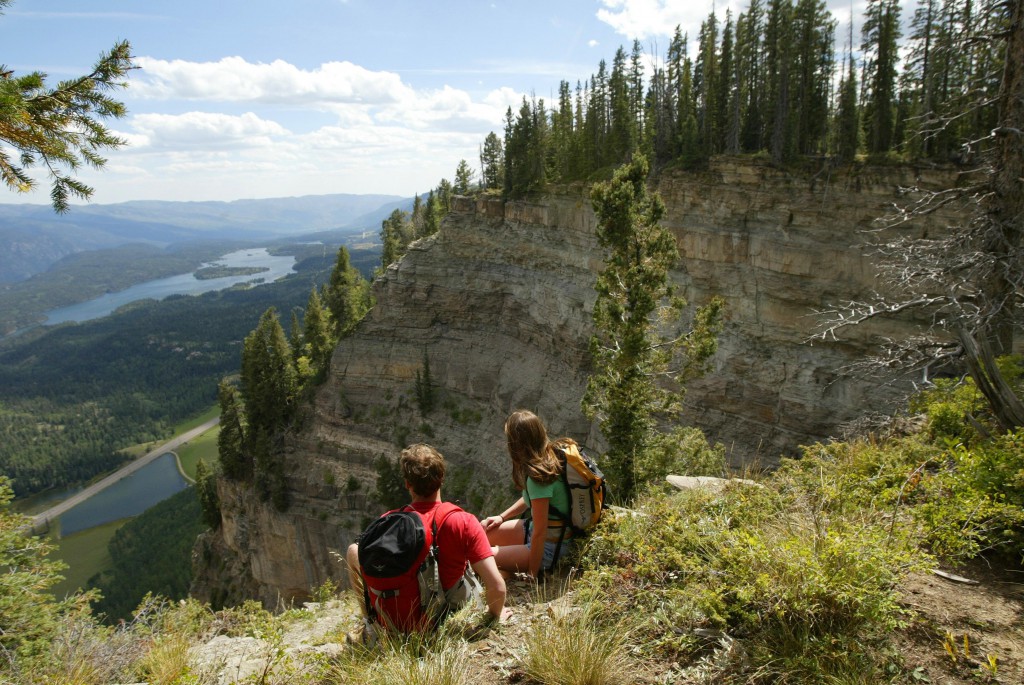 9) Friendliest Three Towns in CO
Southwestern Colorado is home to three of the friendliest towns in Colorado: Durango, Ouray, and Telluride. All three are small towns with the welcoming feeling you want on your summer vacation. They are on many lists of the best or most beautiful towns in Colorado but it is something that pictures can't do justice and you really have to experience for yourself! All three towns are great summer vacation spots that allow for beauty, history and will be an adventure you will never forget!
10) Fly Fishing
The section of river flowing from Durango to New Mexico border has been classified as Gold Medal water, supporting rainbow and brown trout 14 to 18 inches in length. The Animas River is one of the last free-flowing rivers in the state of Colorado and the log jams, eddies, boulders, and bends are prime spots to catch these beauties.
Get New Blog Posts in your Inbox