By Molly • August 17, 2015
The Piedra River, located between Durango and Pagosa Springs, is a river you don't want to miss.  As a highly regulated river, few people get to experience the adventure a Piedra River rafting trip provides.  With two sections offering different adventure levels, this remote, pristine area will take your breath away.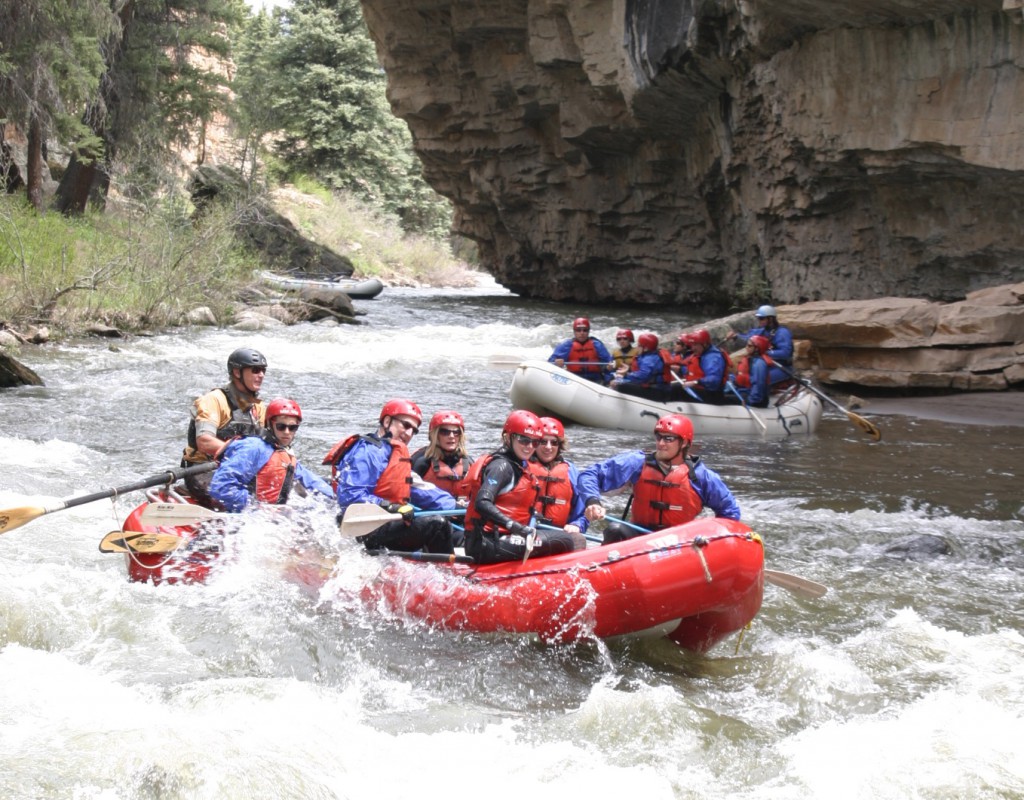 The Upper Piedra, also known as the Upper Box section, will bring you to the headwaters of the Piedra River.  Beginning with Class II splashes, you will get to enjoy solitude on this Piedra River rafting trip. The surrounding forest may remind you of a rainforest in some senses, as the trees are rich in foliage and tightly spaced.  Keep an eye out for trees growing in unique ways due to the cliff walls.
Stop for a filling deli-style lunch from one of our favorite local restaurants.  Continue down into the Class III and IV rapids.  These pool drop rapids will get you wet head to toe. Even after a full day of Piedra River rafting, you will be scenically surprised when you finally enter the take out.  Dry off, warm up, and enjoy the scenic drive back to your car.
The Lower Piedra, also known as the Lower Box section, will raise the adventure level, as the rapids will top out at Class V.  After a Forest Service required safety swim, jump into the raft and begin your journey.  Ask any of our guides, and they will likely tell you this is their favorite section of river.  As you travel downstream, you will notice the towering granite cliff walls of various colors.  The pool drop rapids will raise your adrenaline level.  Once you hit calmer water, you may be able to see a family of deer alongside the river.
Lunch will take place at the natural hot springs, if they're not washed out by high water levels.  You will likely see a recent wildfire burn scar, a few fishermen who hiked to the river, or the first few signs of civilization.  Once you have reached the take out point, you will be shuttled back to your car.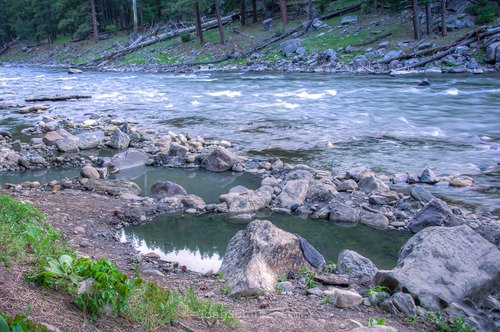 Want to enjoy both sections of the Piedra River but only have one day?  Join us on a Double Box trip.  Combine the Upper and Lower Box sections in one spectacular day! The river builds intensity as you go down, starting at the headwaters and continuing through Class II, III & IV rapids.
Get New Blog Posts in your Inbox