Moab Rafting Trips – The Best in the West!
By Molly • November 8, 2016
Moab, Utah is a veritable desert oasis with the Colorado River being the lifeblood of the community. Of course there are many other attractions that call people to Moab like the incredible Arches National Park, the vast Canyonlands National Park, biking, hiking, and skydiving, but these are only possible due to this incredible river. What's the best part of rivers? Rafting! The Colorado River doesn't disappoint on this front. Check out our top picks for Moab rafting!
Mild Moab Rafting Day Trips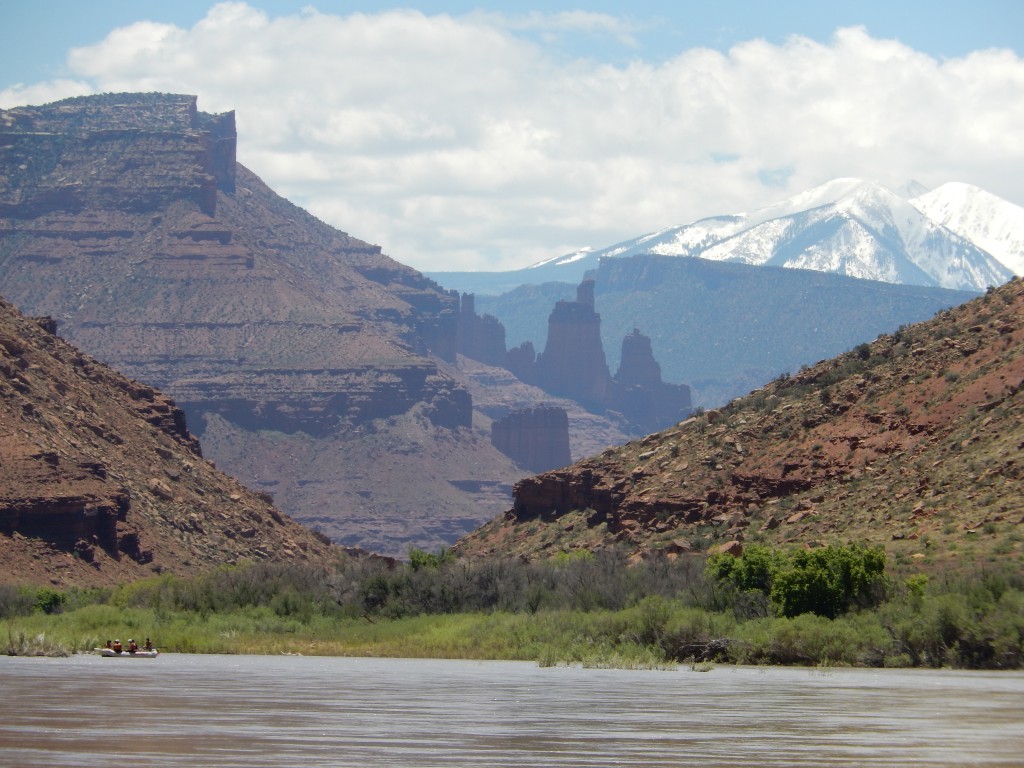 Part of what makes the Colorado such an incredible river is that there are sections for all types of water expeditions! Starting off is the day run through Moab, known as Fisher Towers, that is a great float through spectacular desert scenery. With mostly Class I moving water and some Class II splashes, this makes for a great family trip for all ages! You learn all about the local flora and fauna and the history of the red rock walls. You can choose to spend either a half-day or a full day on the water!
Adventurous Moab Rafting Day Trips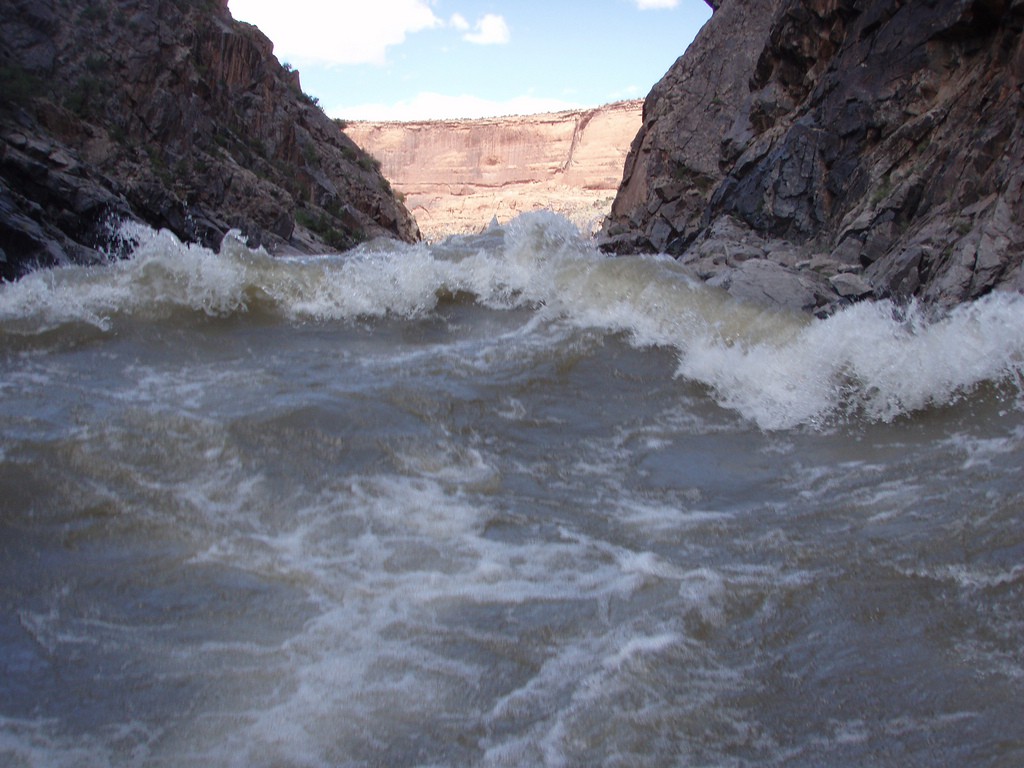 Time to up the adventure? Look no further than Westwater Canyon. This day run goes through incredible geological changes – the colors start at with a red to green/purple and as you get deeper into the gorge it turns to a black with pink. This section features Class III and IV rapids – make sure you're looking for some adventure before you book this trip! This is a fun and splashy Moab rafting trip that showcases some of the incredible rock features that makes Utah so special.
Looking for something a little longer than just a day on the water? There are both family bonding trips and exciting whitewater excursions on the Colorado!
Mild Overnight Moab Rafting Trips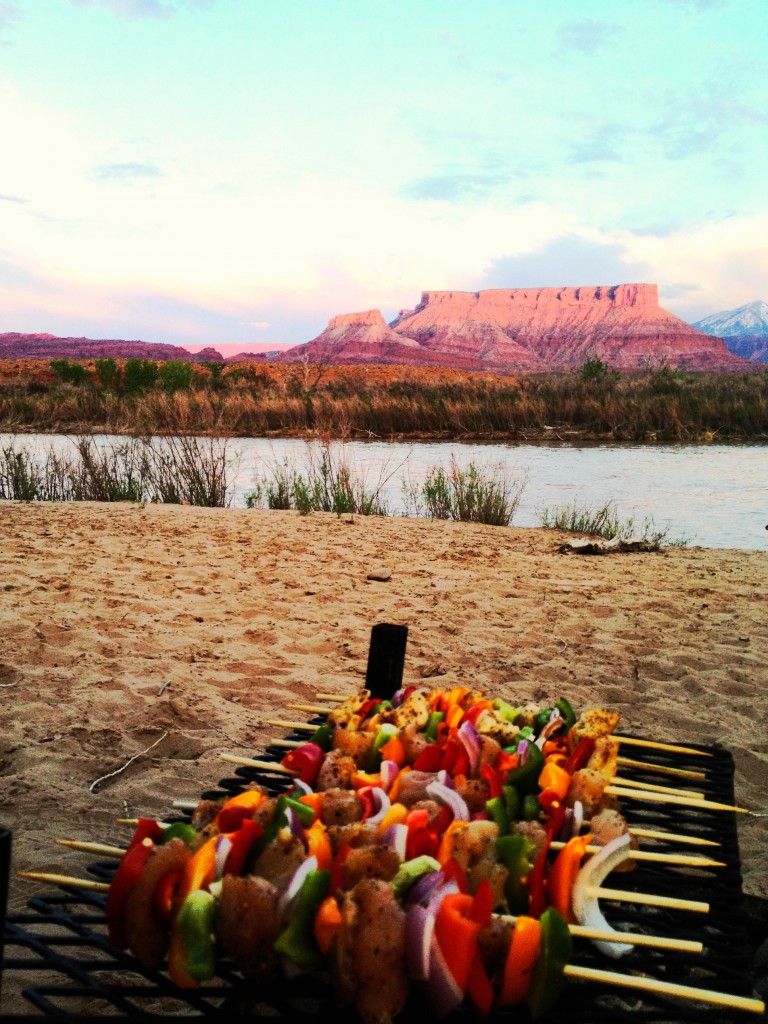 Voted Utah's best overnight trip, we here at Mild to Wild love to take guests on overnight Colorado rafting trips! We offer 2 and 3-day trips that consist of mostly serene floats that give everyone the opportunity to jump out and play in the water and try out inflatable kayaks or paddleboards. There are some Class II splashes to keep things interesting and even a Class III to thrill and soak everyone! Our guides provide full-service – to helping you set up your tents, cooking all your meals, and occupying the kids while you kick back and relax in the incredible desert wilderness. This isn't your average vacation, but it's one you will not forget. Check out the trips here!
Adventurous Overnight Moab Rafting Trips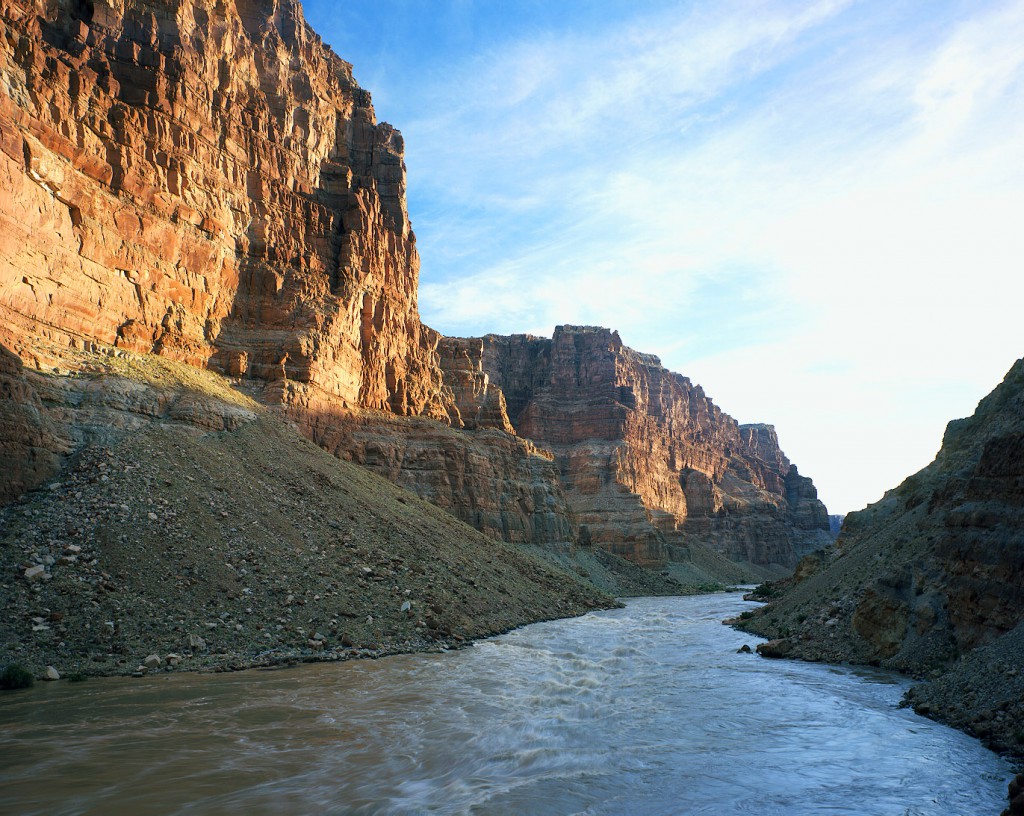 For you thrill-seekers looking to disconnect from the busy world, look no further than a Cataract Canyon trip! This trip can range from 4-6 days depending on the outfitter that you choose to take you down these Class IV rapids! The river winds through Caynonlands National Park, creating an incredible perspective on one of the most unique of our National Parks. As far as rafting on the Colorado goes, this is a once in a lifetime trip.
Making Moab, UT your vacation destination is a choice you will not regret. The activities and views are endless, no matter which choice you make. All of our Moab rafting options can be found here. Loved the Colorado and looking for some more overnights? Check out our intermediate San Miguel or our adventurous Piedra or Upper Animas trips! We love the Southwest, and all of our different trip options can be found here so that you can fall in love too!
Get New Blog Posts in your Inbox