Mesa Verde Tours: Top Five Things To Do
By Molly • April 14, 2014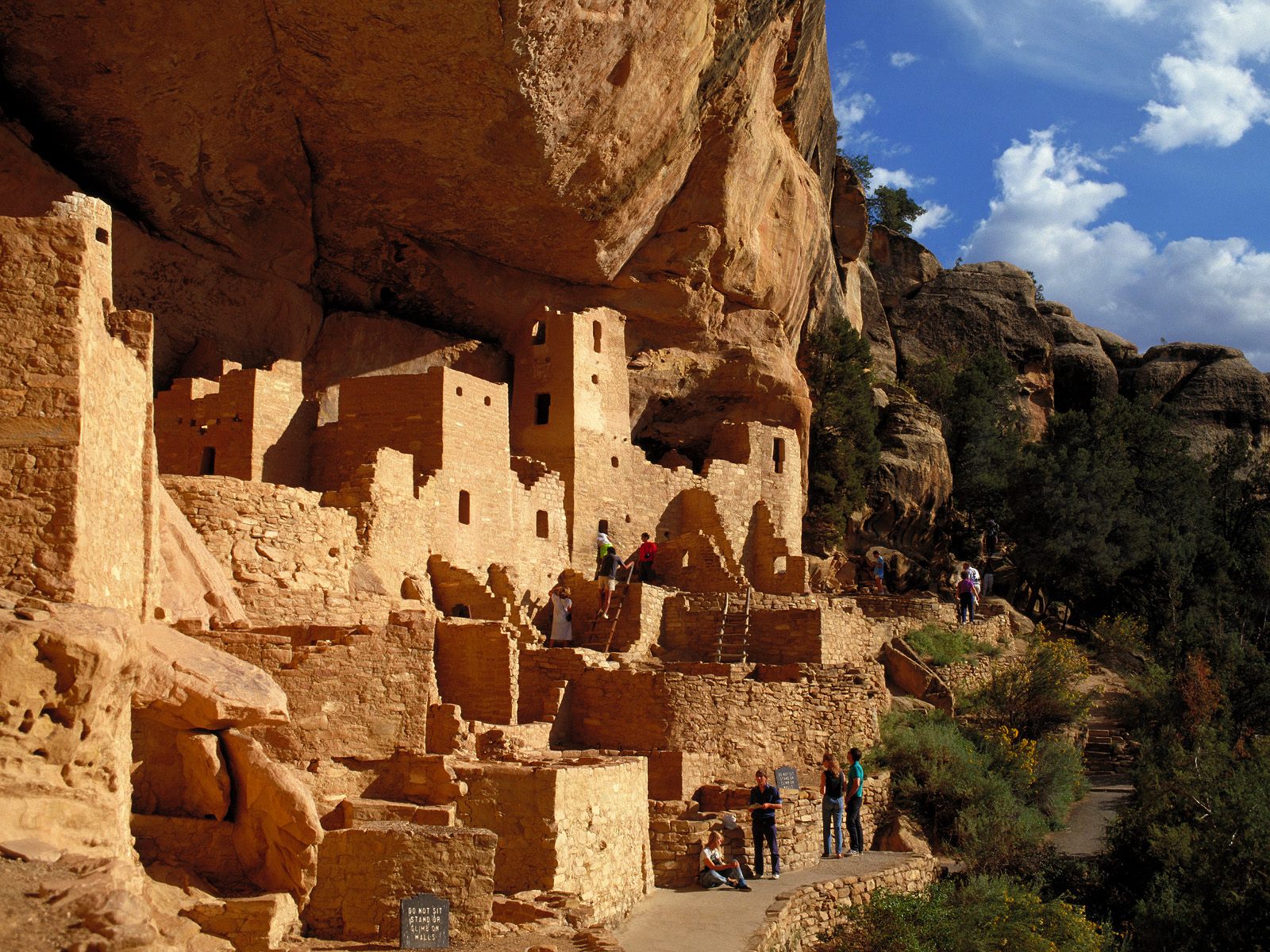 Are you planning a visit to Southern Colorado's famous Mesa Verde National Park this summer and looking for a few tips on what to do when you get to the park? Whether visiting on your own or on one of Mild to Wild's Mesa Verde Tours, here's some tips to get the most out of your visit to one of North America's most outstanding architectural wonders.
Take a Glimpse into an Ancient Culture
The Mesa Verde Visitor and Research Center and Chapin Mesa Archeological Museum offer glimpses into the culture of Ancestral Pueblo people. In the museum, look for a hafted knife with a quartzite blade; can you imagine a hunter skinning a deer using that knife?
Visit a Cliff Dwelling Community
Five cliff dwellings are open to the public. Cliff Palace, Balcony House, and Long House, can only be entered on a ranger-guided tour. Spruce Tree House and Step House can be explored on your own.
Explore from your Car
Mesa Top Loop Road on Chapin Mesa is a six-mile drive that offers amazing canyon views and a chance to learn about the Ancestral Pueblo people's occupation and architecture through time.
Attend a Ranger Program
Hear about Mesa Verde from the park rangers who know it inside and out. Learn the vibrant story of the Ancestral Pueblo people's lifestyles on the mesa for over 750 years. Listen to bird song on an early morning walk.
Go for a Walk or a Hike
Wander Prater Ridge Trail, try to decipher the art on Petroglyph Trail, or discover the lushness of Spruce Canyon. Whatever you decide, taking a walk or a hike will give you a chance to see some of the park's hidden gems.
If you're only going to have one shot at exploring Mesa Verde, we encourage you to consider some of the Mesa Verde Tours offered to truly maximize your experience at this spectacular national park.

Get New Blog Posts in your Inbox