Intermediate White Water Rafting Adventures
By Molly • March 17, 2014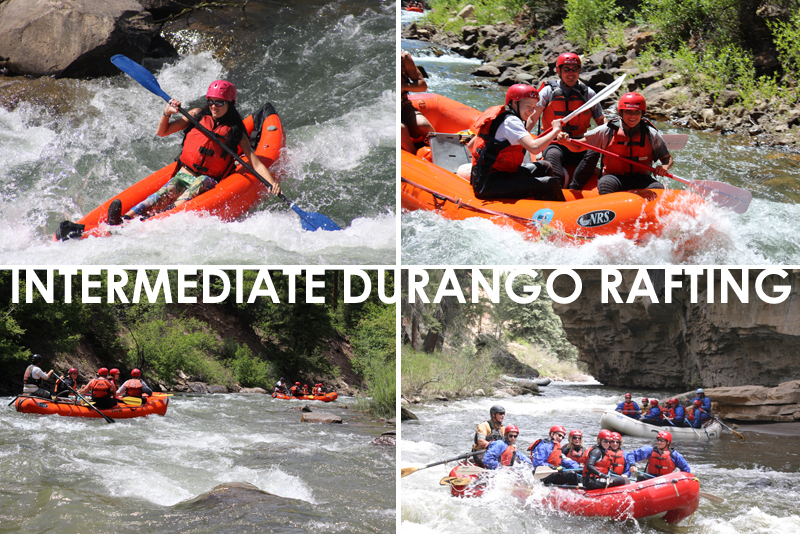 Visiting Southwest Colorado this summer? Ready for a whitewater adventure? Whether you're visiting Durango or the surrounding areas of Telluride, Ouray, Silverton or Pagosa Springs, white water rafting is one of the most exciting summer things to do in Durango!
Our intermediate river rafting options are the best choices for the rafter looking for a great adventure and an exhilarating whitewater experience! Treat yourself to a fun-filled day trip or embark on a spectacular multi-day vacation!
Telluride's San Miguel River
Near Telluride, Colorado, one of Colorado's most spectacular rivers although least traveled, is the San Miguel River.  This river immerses guests into a wilderness of red-rock canyons, thrilling whitewater and incredible scenery. A fantastic scenic trip for ages 8 and up (10 on the upper section), experience incredible scenery with rolling, fast paced, Class II and Class III rapids, and narrow, twisting waterways. Constant river flow in a swift moving current makes it possible to cover up to 20 miles of river per day!
Looking for a longer adventure? Enjoy a multi-day trip and camp in the wilderness, while traveling from alpine mountains to the arid desert. Relax under towering ponderosa pines, while roasting marshmallows and laughing with friends and family. Take time to slow down while listening to the camp's crackling fire and the river's rippling waves. Located just minutes from beautiful Telluride, 40 minutes from Colorado's Switzerland, Ouray, and two hours from historic Durango, San Miguel white water rafting is an adventure not to be missed!
Pagosa Spring's Upper Piedra River
Visit the Upper Piedra River, near Pagosa Springs, Colorado, and splash through whitewater rapids in this pristine wilderness waterway. Paddle through lush alpine forest as creeks cascade into the river before tumbling over technical Class II rapids that build to Class III rapids and bigger drop Class IV rapids. These stair step, pool drop rapids leave you thrilled as you travel through a jagged canyon on Colorado's most restricted and regulated river.  
And for those ages 16 and up, the whitewater rafting fun doesn't need to stop! Enjoy a night camping in the canyon and with an evening of delicious food, sleeping under the clear Colorado skies, then venture into the beautiful Lower Box of the Piedra River, a high adventure trip, with Class IV rapids.
Kayaking the Durango's Lower Animas 
Spend the day playing, surfing, spinning and bouncing down the Lower Animas River in an inflatable kayak! With the stability of a raft and maneuverability of a regular kayak, an inflatable kayak let's you enjoy our town's beloved river with a guide nearby to help you learn proper techniques.  The perfect way to make the mild Lower Animas a bigger adventure!
Get New Blog Posts in your Inbox