12 Tasty Durango Dining Hot Spots You Shouldn't Neglect
By Molly • July 28, 2014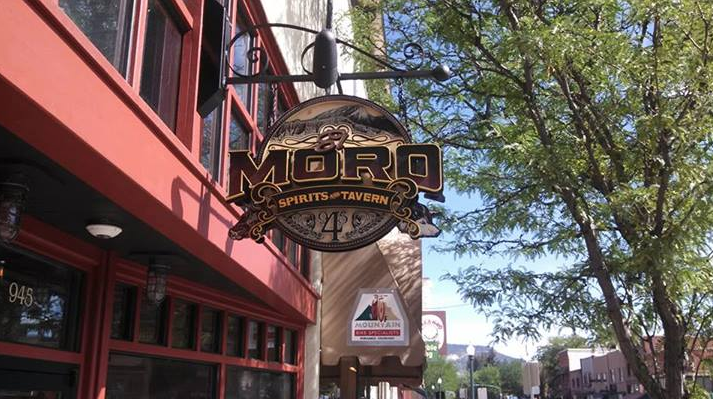 Looking for a Durango Dining Guide? Durango has a thriving food culture with more restaurants per capita than San Francisco. As a local "foodie," I have a wide variety of food recommendations for your stay in this charming Southwestern town.
In terms of fine dining, Eolus is an excellent choice. They have great rooftop seating available, and pride themselves on using high quality ingredients from local sources. Another fine dining favorite with a western flair is El Moro, dubbed modern rustic cuisine.
If you are seeking a more informal setting then head to Steamworks, which is a popular destination, containing a casual family-friendly environment, food offerings for everyone in your party, as well as local beer as it's also a brewery.
RGP's Flame Grilled Wraps is the best-kept local secret covertly tucked away in downtown Durango. This is a "hole in the wall" spot kept under wraps (pun intended) with a relaxed atmosphere offering the most unique and delicious wraps you've ever experienced. It is important to note that they only accept cash at this restaurant. I highly recommend choosing the Super Man Wrap.
Zia Tacqueria is a locals' favorite that offers fast authentic Mexican food.  It is comparable to restaurants like Chipotle or Qdoba, and uses only the best locally sourced ingredients.
Doughworks is a bakery in town that creates homemade doughnuts, and is a great place to grab breakfast burritos on the go.
If you're seeking an authentic diner experience then visit Durango Diner, Oscar's Café, College Drive Café, or CJ's Diner.  Each local has his or her preferred diner, but my personal favorite is CJ's Diner, which serves breakfast all day long.
Check out Cream Bean Berry for the best homemade artisan ice cream around.
And finally, despite its quaint size, Durango possesses an impressive microbrewery scene.  Ska Brewing Company provides a great selection of spectacular brews for the community. The Mexican Logger is a seasonal offering that is perfect for a relaxing summer day.
Another great place to visit is Durango Brewing Company, which is located on the northern edge of town and boasts the title of "third oldest microbrewery in Colorado."  Order their Blueberry Wheat beer, which is only available during the summer months.
For more things to do in Durango visit our Durango Summer Checklist!
Get New Blog Posts in your Inbox