Fresh on the Salt — A Guide's First Run with Arizona Whitewater
By Kim Cassels • March 3, 2023
Fresh on the Salt — A Guide's First Run with Arizona Whitewater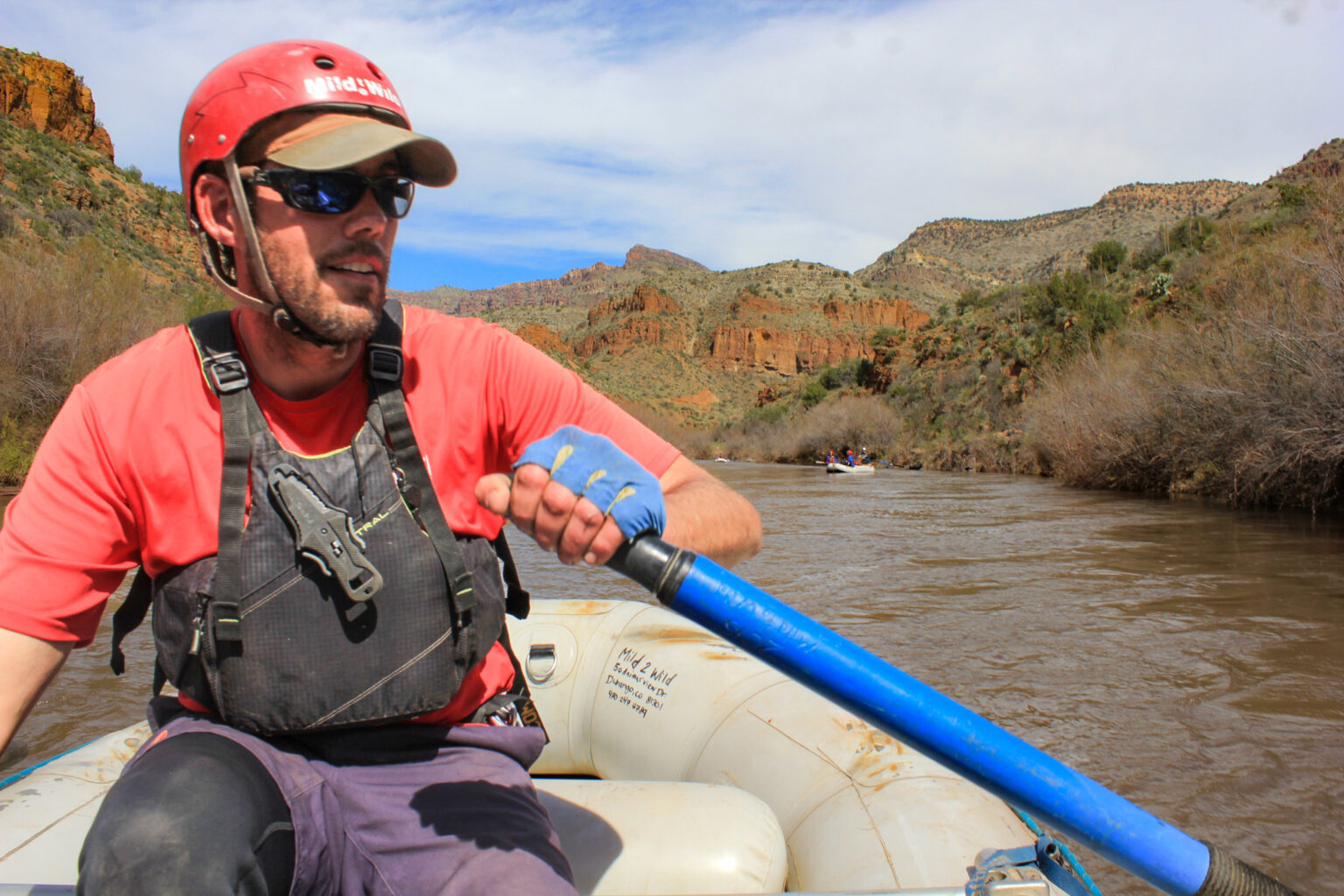 "I was sitting bored in my crane in Casper, Wyoming 'cause it's winter and you're bored doing nothing, and came across an ad on Craigslist for guide school." 
The bored man in question goes by the name of Richard Fredricksen, a Minnesota-raised farmer who found himself working the most frigid of power shutdowns in the West after years of raising cattle and full-time oil field work. A morbid version of "less" work, but one that did allow him to do more exploring when the outages were over. 
"Nobody told me when I was young that I could go have fun." 
The guide school posting inferred only that— fun— with some hard work sprinkled in. That was simply custom for Richard. Except for hauling rafts of ecstatic customers tends to be a much more jubilant endeavor than freight could ever hope to be.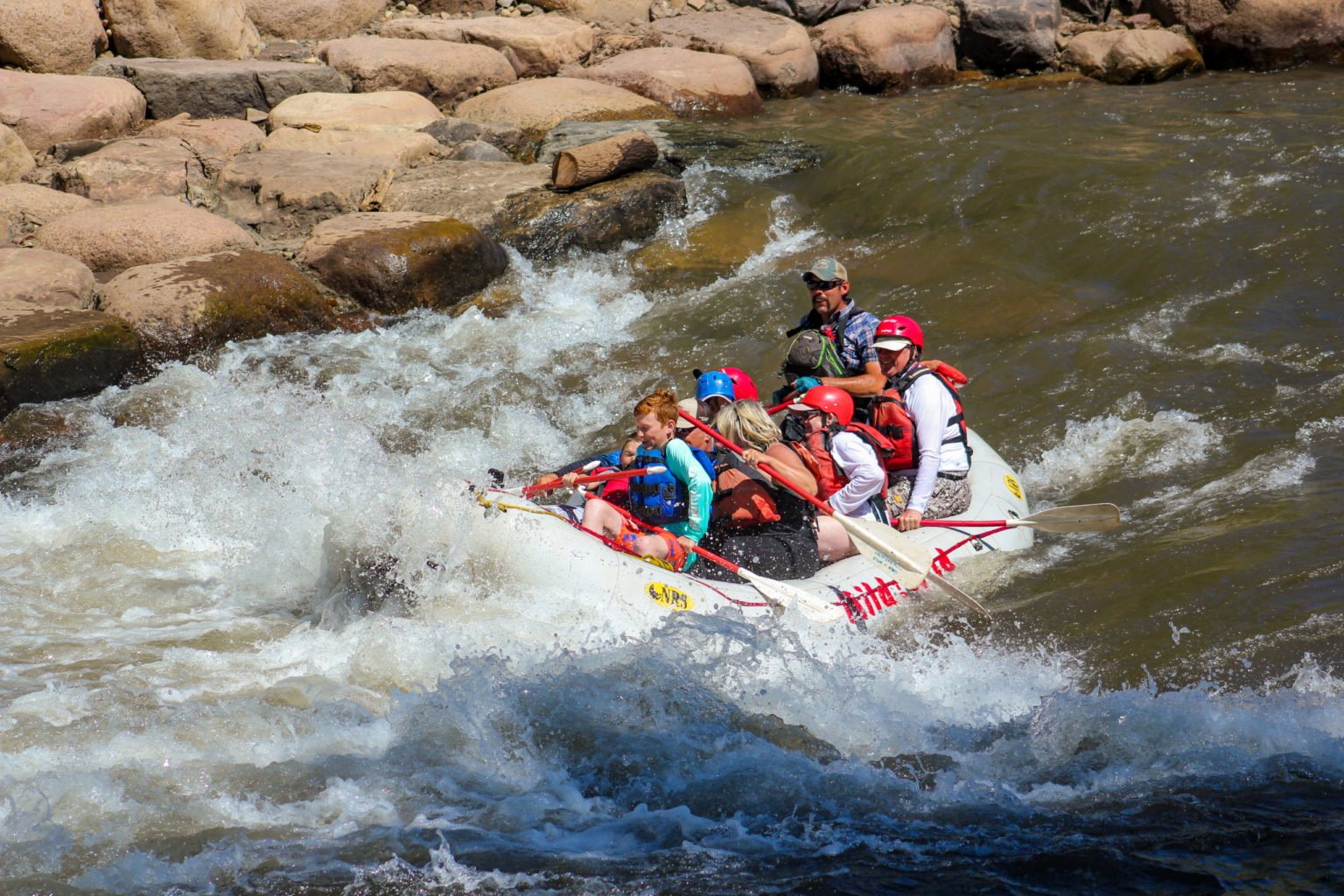 "I'd never been on a raft in my life. But it was one of those things, my brother said, 'You could do that!' So I signed up." 
So in the spring of 2016, Richard and his pickup camper headed for Durango, Colorado to learn what running rivers was all about. He didn't plan to stay long, as he had plans to catch the summer solstice in Fairbanks, Alaska. 
But on his first run through Smelter, a class III rapid that was rolling on 6,000 CFS that year (3 times the size of what it usually is at high water), he thought he was going to die. 
He was hooked. And to this day still hasn't watched the sun not set over the Alaskan horizon.
To the Salt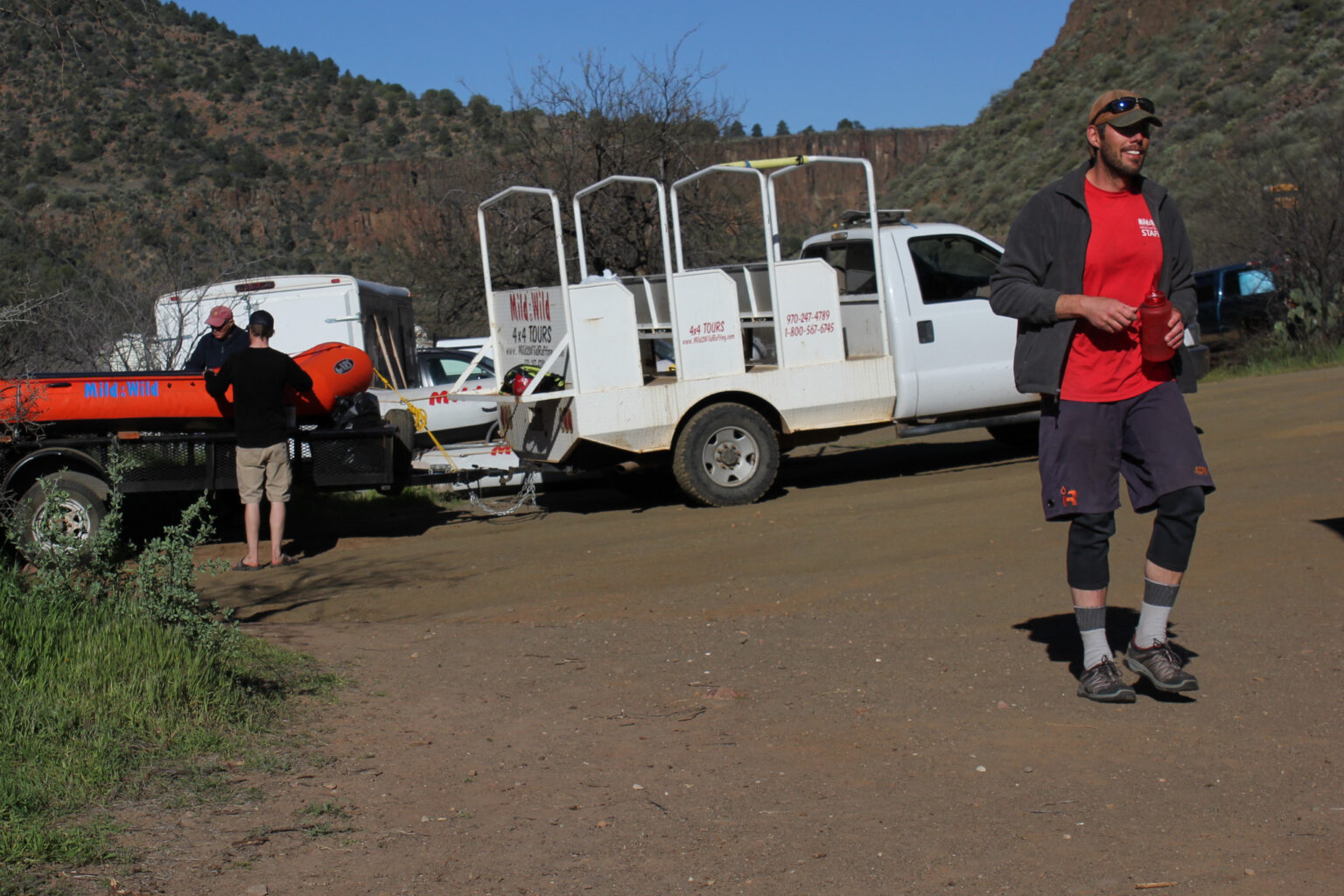 The next year in March 2017, Richard found himself on a rugged bend in an Arizona river canyon, gearing up for one of the most elusive rafting seasons in North America. 
Known as the "other Grand Canyon" the Salt River is one of the lesser known gems of Arizona wilderness. Winding out of the White Mountains and across the sacred Apache landscape, the upper canyon often flows too low to hold a raft. 
But when winter snowfall is gracious, and the runoff maintains its floods through the granite, devoted and downright fanatical Salt followers will drop just about anything to ride this resurrected riverbed. 
"It's not the biggest canyon or anything, but it is a giant canyon that most people don't know about. But those who do know always talk about how amazing it is."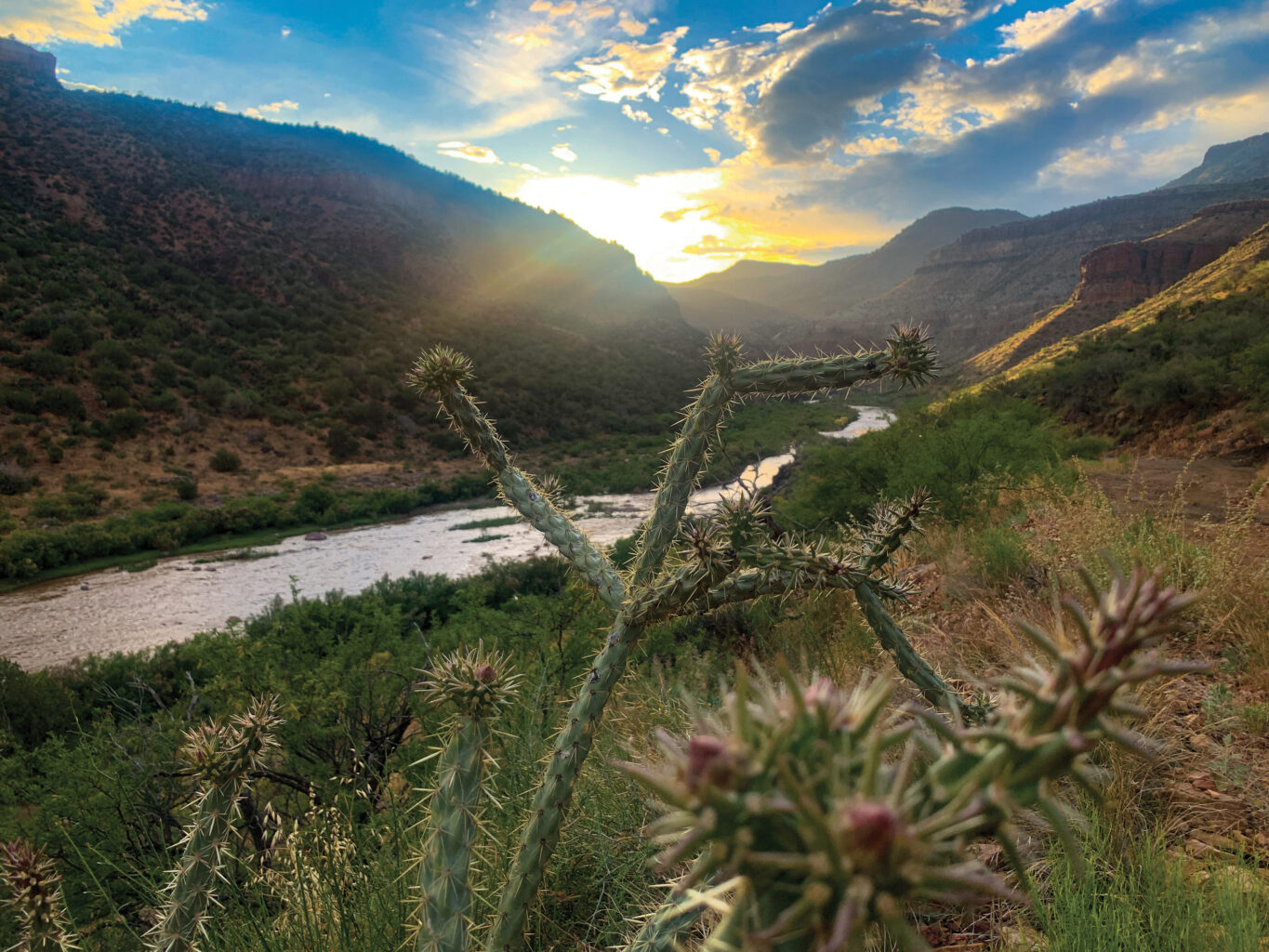 Making his way down gentle escarpments in his pickup camper, these Sonoran boondocks would prove to be one of the coolest places Richard had ever been. This would be his home for the next two months. The neighborhood came with ever-changing whitewater, frosty mornings, even nippier cacti to decorate the hillsides. 
After camp was set up, Richard was ready to make his acquaintance with the Salt along with his fellow newbies, Nickol Moran and Trey Roberts, who he'd met in guide school the year prior (and also became career river guides like Richard). 
Their fearless and mischievous leader of Salt operations, ceremoniously known only by the name of D-Span, had them promptly hop in his boat for a practice run.    
Boofs Away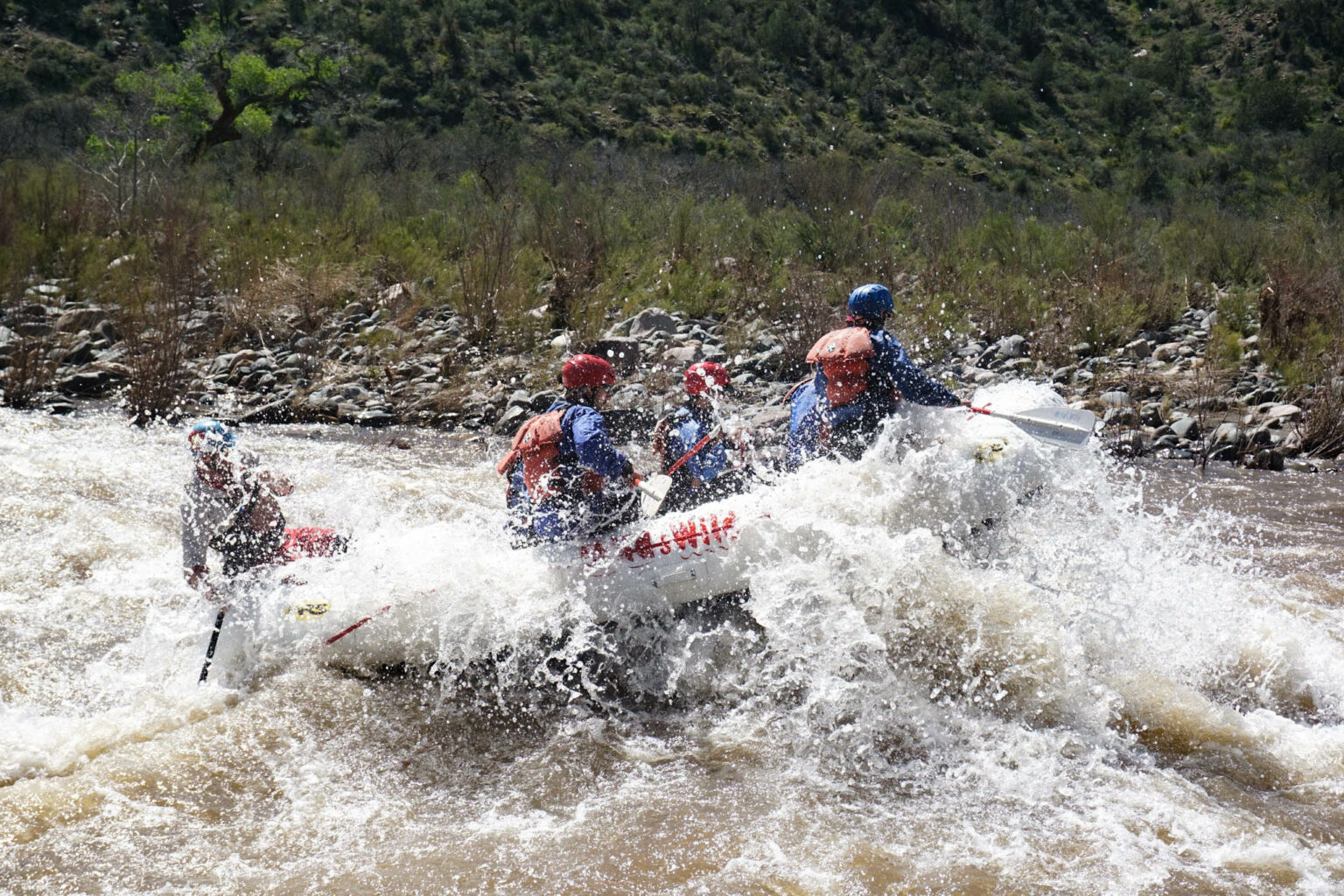 The Salt is a smaller desert river, unlike the Colorado. But its generous gradient, shelves and boulder mazes make for the longest stretches of whitewater in Arizona.  
"So there we were, coming up on our first rapid called Kiss and Tell, which goes straight into a wall as it turns to the left. D-Span instructs us to paddle forward. So we all paddled forward right into the wall, just like he wanted us to. And we flipped." 
"We got back in, everything was fine, we had a good laugh –hahaha. And next up was Maytag rapid, where we paddled straight into the rocks just like he told us to again." 
"I look back, and D-Span was standing up in the raft, making sure it would flip."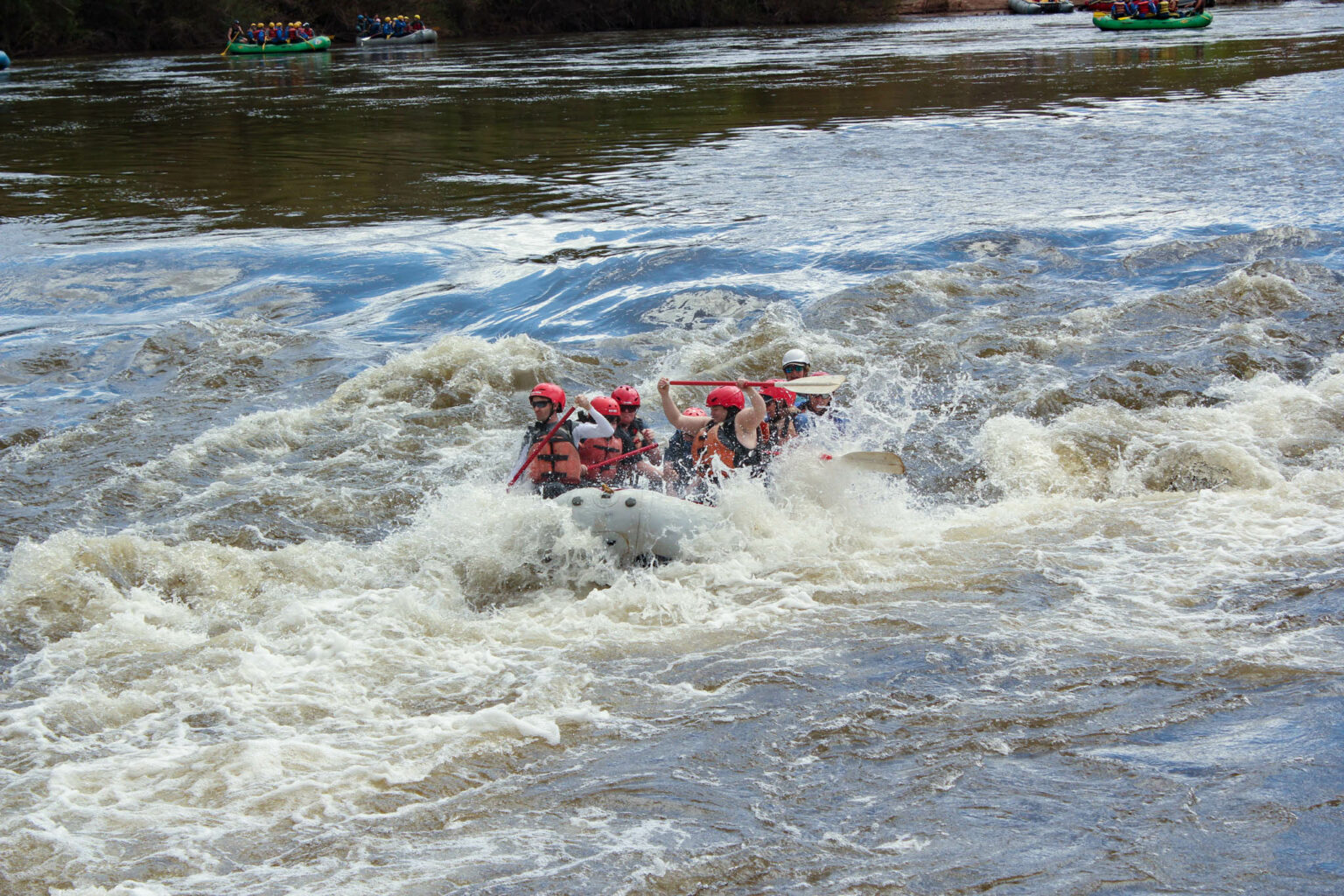 And as the whimsy TL would have it, the raft took an intentional tumble once again, pouring three rookie river guides into the fresh snowmelt. At this point, Richard's brand new, semi-dry suit was proving to be more semi than dry. 
"I thought it would be good enough, but it wasn't good enough for the Salt. And I also learned not to wear cotton underwear. So I was pretty cold, and not too happy at that point." 
Headed into a third rapid, D-Span cheerfully, to no one's surprise, demanded paddling henceforth into the next rock. 
"Trey, Nickol and I looked at each other silently, and paddled around it. We'd got what he wanted us to by then. And it was a really good learning experience, because now when I go rafting with Nickol and Trey, we can go down the river without talking. We all know how to go and where to go."
"I do the same to the rookies now too."
From Rookie to Knowbie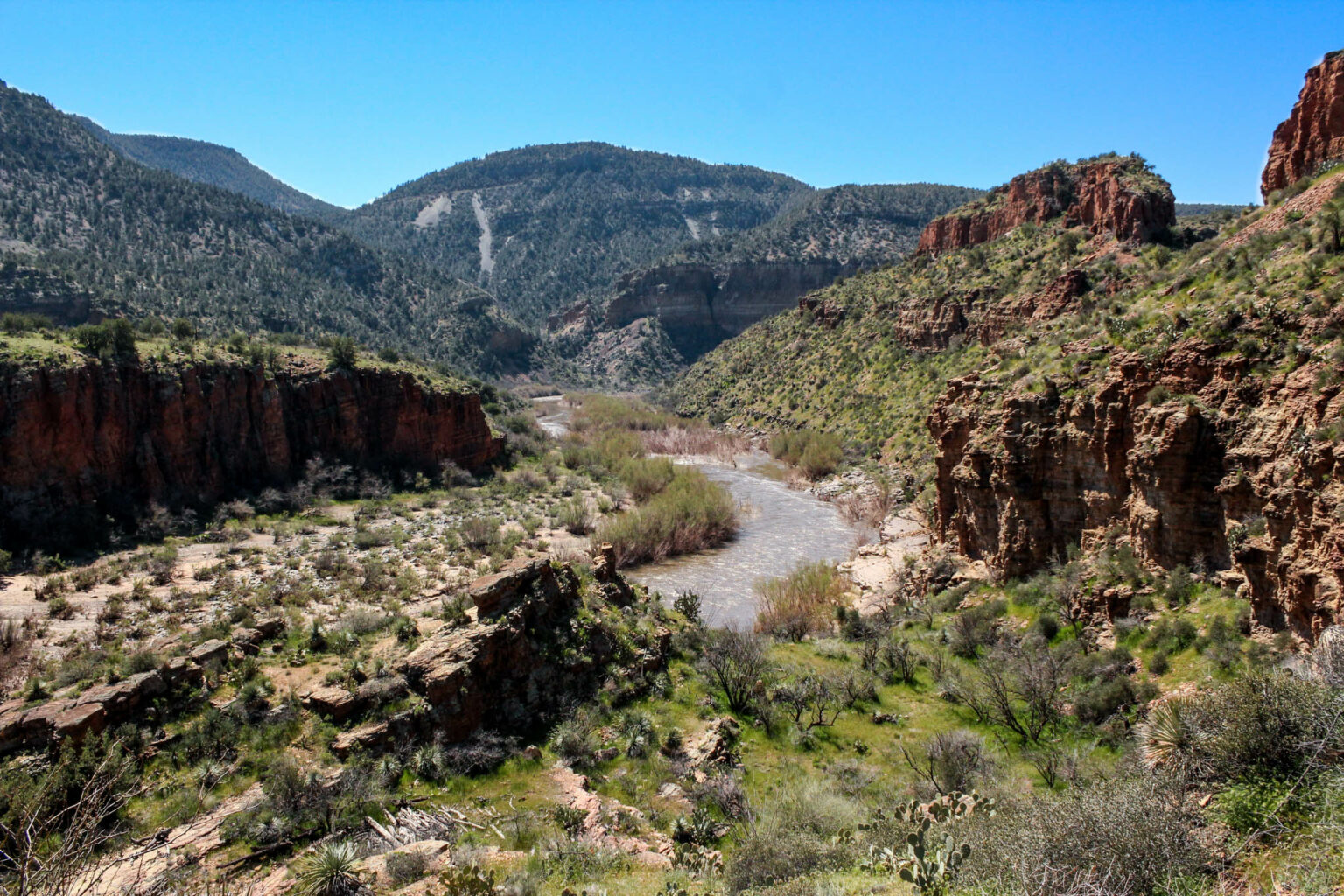 Since then, Richard has returned to Salt River every season it runs. Not only do the lovely temperatures make it worthwhile to live on Saquaro-blooming banks for weeks on end, the nature of the water itself has become more of his forte. 
"It's different with smaller rivers, there's more to do. And you just go! You have to learn quick, it's kind of sink or swim— in a good way. Because even if you end up in the water, it's easy to clean up your mess on a smaller river. My record for a swimmer is 4 seconds."
There is one particular doozie on the daily stretch, which has become a heartfelt favorite of Richard's, called Guide Buster by the guides who it busts. Officially, it's known as Mescal Falls, a class III chute was a nice big rock in the middle of it.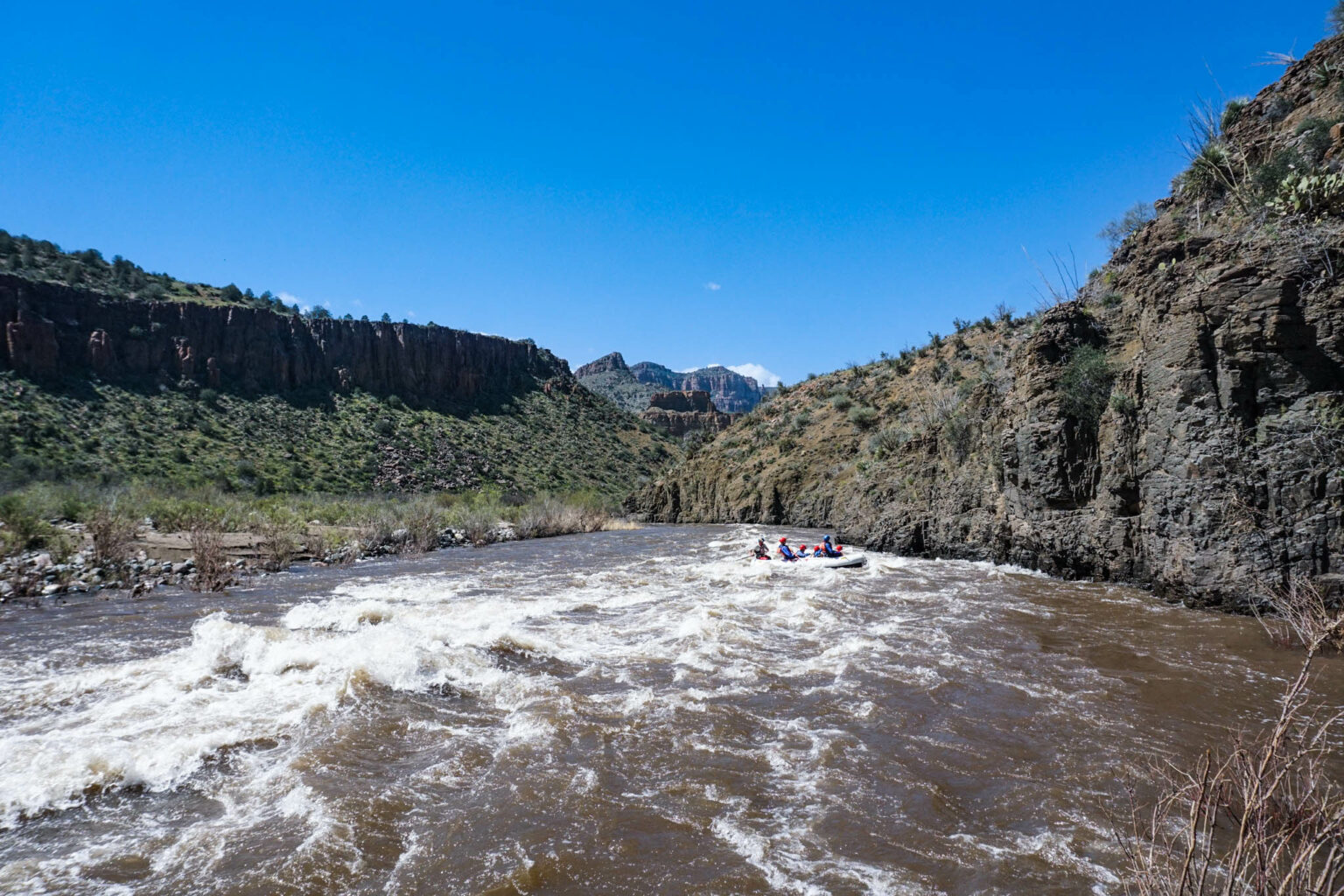 "It piles on top of the rapid, and you have time to set up, but the current funnels you in. You have to back paddle really strong to stay even 3 inches from it." 
"I've landed in the front of the raft twice from bouncing off of it. I've done it where I'm in the front of the raft, yelling paddle commands while looking up at the sky. Then the group paddles through a few other rapids and then I'd jump back to my spot."
The free flowing nature of the upper canyon comes with just as many "busters" out of the water, too. Most of them can be found on overnight trips, where the rapids are just one of the ways to catch a splash. 
"Canyon Creek is its own microclimate, with smooth granite and lots of trees, and clear water that runs all the time. It's a really cool spot to stop and swim, and it's really slippery from the moss and granite, so it's like a natural waterslide." 
Ready to Rig for 2023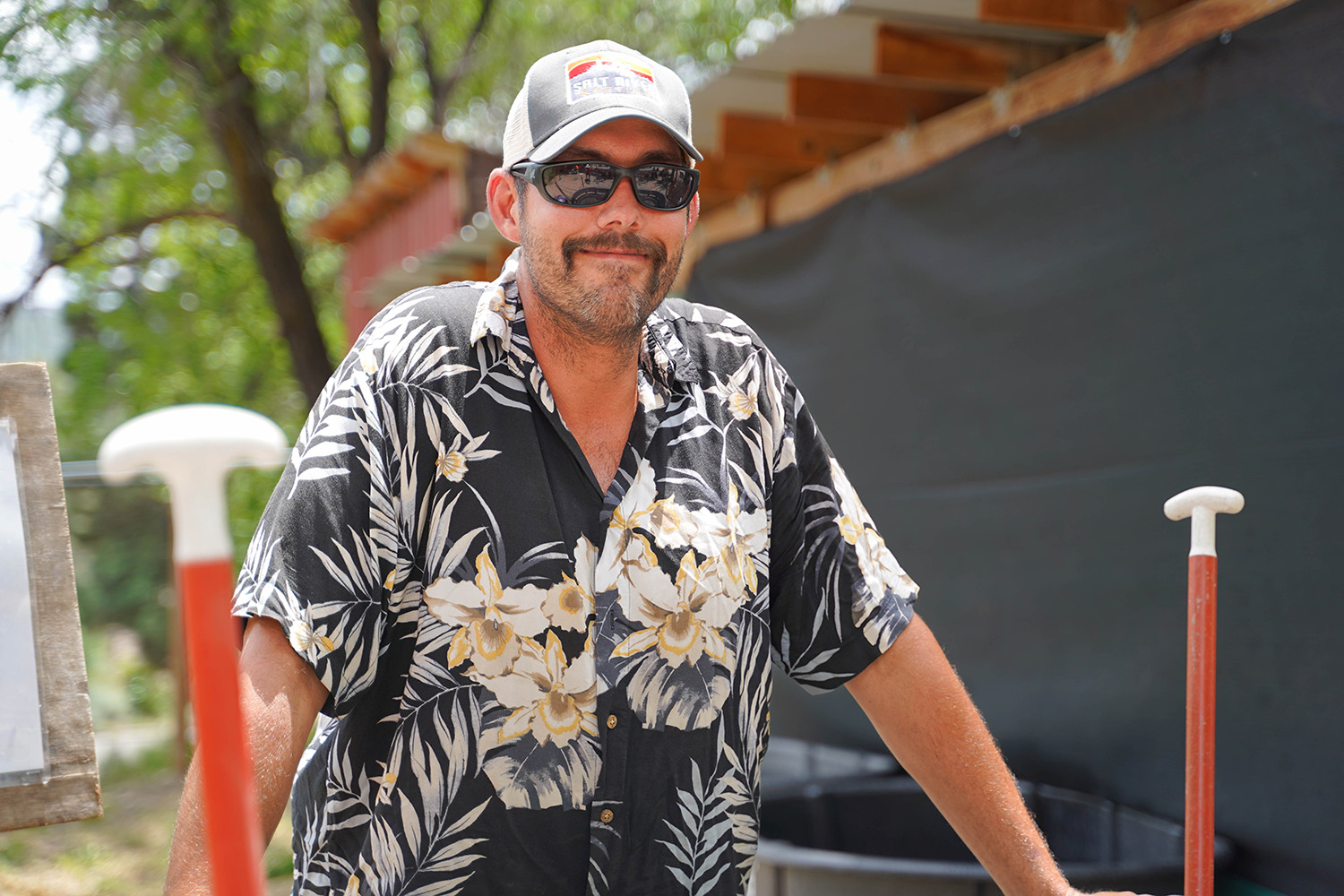 This year, and at the time of posting, Richard can be found down at the Salt Office helping set up for the season, as well as fixing a broken bus that's been waiting for some tlc since 2020. 
"This kind of work is more like a free vacation to me anyway." 
As an ode to bored crane sitters and all others who have found themselves between work and hard place, you are, in fact, allowed to have fun. Furthermore, we find it a pure obligation. If you're wanting to get your feet wet with work that's a lot more fun than.. work, consider Guide School with Mild to Wild. Just be prepared to practice yours flips when Richard's around! 
Find a Salt River Trip
Get New Blog Posts in your Inbox