Fall Jeep Trail Tour Special
By Molly • July 25, 2013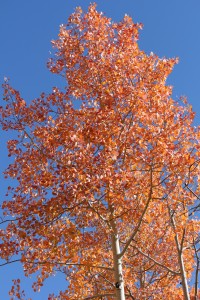 Autumn in Colorado is on it's way, which means it won't be long until the high country is peppered with brilliant orange, red and gold hues! Aspen Trees offer a spectacular sight as the leaves morph from their shimmering green of summer, and it's not unusual for travelers to make a yearly pilgrimage to Southwest Colorado to witness this unique and beautiful change!

One of the best ways to see the fall colors, is to journey into the heart of the Colorado high country on an open-air jeep trail tour! Reserve your excursion on either the La Plata Canyon Tour or a Ghost Town Tour NOW and receive 10% OFF* your reservation! Let Mild to Wild take care of the details while you sit back and relax!
Don't take our word for it? Check out some of our recent TripAdvisor Reviews!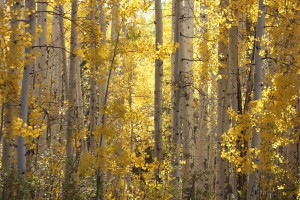 Reviewed July 16, 2013

Sesh and Rob took us on a wonderful Jeep adventure to the top. The scenery was spectacular and their running commentary made it so interesting. Sesh commented on everything and was willing to stop for the many photo opportunities! He was prepared for the hail storm that came up and provided raincoats for all. I wish that the ride were twice as long — I could have stayed for hours. My 4 grandchildren voted it the highlight of their two week trip. I would not hesitate to recommend the jeep tour to all!
Kathryn R
Reviewed July 7, 2013

Jack was our jeep guide into the mountains & it was UH-MAZING! The train ride experience was pretty awesome as well! We had a great experience with them & we know you will to!
Chris-Kandi K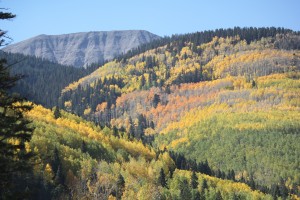 Reviewed July 24, 2013

The guides were so knowledgeable about the area which made the tours that much more enjoyable. We rode the bus up to Silverton and took the jeep tour up into the mountains. Wow, what a beautiful view! Took the train back and again the scenic view was spectacular! I was awestruck!
Susan G
McDonough, Georgia
Reviewed July 18, 2013

We spent this morning on a half day jeep tour of the La Plata Canyon. Our tour guide was knowledgable on the area. He took us to some of the most beautiful sights we have ever seen. It was great seeing areas that we had no way of getting to on our own. Yes, it was bumpy, but we were warned and it was half of the fun. We would do it again in a heart beat. Thanks for a FABULOUS morning Mild to Wild. You made our vacation one to remember.
Shawna C
Pratt, Kansas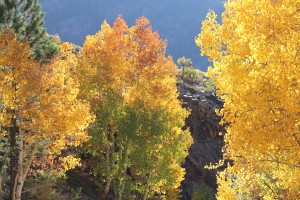 Reviewed July 18, 2013

…the jeep ride was SPECTACULAR! Breathtaking views and Sesh was a great guide! We learned about the area and lots about the vegetation! My entire family said it was the highlight of ur 10 day trip (which included the Grand Canyon!).
TripAdvisor Review
*Valid only on future reservations, you must mention this special when reserving your trip to be eligible. Not applicable with other offers or on package trips.
Get New Blog Posts in your Inbox