The Durango – Silverton Narrow Gauge Railroad: Train Car and Seating Options
By Molly • March 13, 2018
The Durango – Silverton Narrow Gauge Railroad: Train Car and Seating Options
The Durango Train is a must-do when visiting town. It offers views of some of the most scenic areas in the southwest and is one of the last locomotives in the US that runs on a steam powered engine. Once you've committed to riding the train, there are several different options for seating and train cars; you can choose between an open air gondola or a closed coach car. Read on to get a better understanding of these options!
Durango Train – Open Air Gondola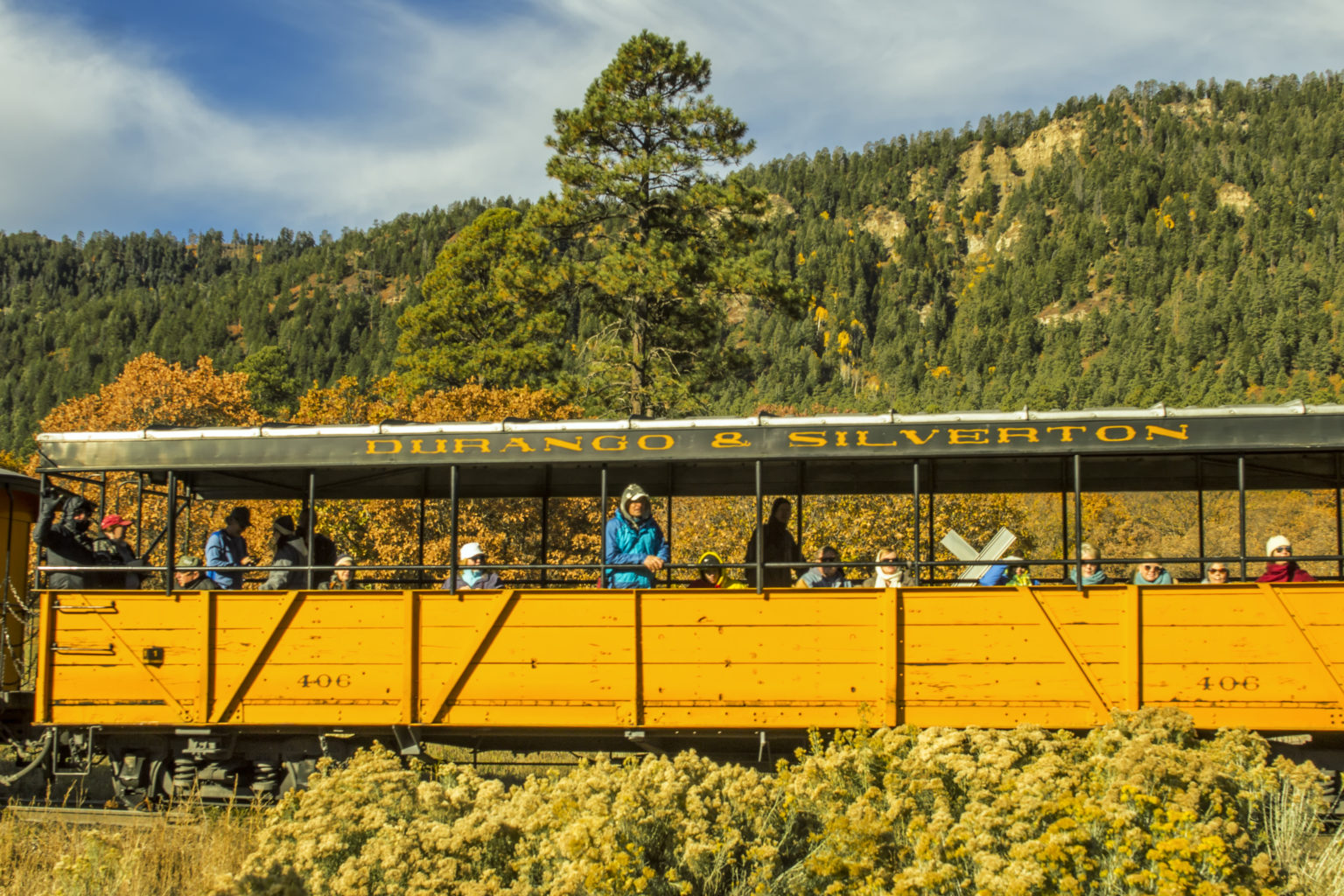 This option is an open car with bench style seating facing outwards. This car allows you to be in the fresh air and experience the outdoors in a closer way and is more of an observation option. The open air gondola is available May 5 – October 27 because of weather. There is about a 3,000 feet elevation gain from Durango to Silverton so bringing layers for this car is highly suggested.
Rio Grande Open Observation: This is a deluxe option that includes more comfortable and larger seats and more windows for viewing.
Silver Vista: The Silver Vista is a car that has glass ceilings offering a unique view of the canyons and scenery. Included are oversized seats, an exclusive outdoor viewing platform, and the experience of an open air car
Knight Sky: As the newest addition to the train, the Knight Sky offers a great view similar to the Silver Vista. In addition to the glass ceilings and windows, it includes leather first class seats. In the summer, the windows will be removed in order to experience the outdoors and views that much more!
Durango Train – Closed Coach Car
The closed coach cars are available year-round and have more of a tradition train feel. Within this section, standard class is available and has seating that is equal to industry standards but extra space seating is an option for an additional price.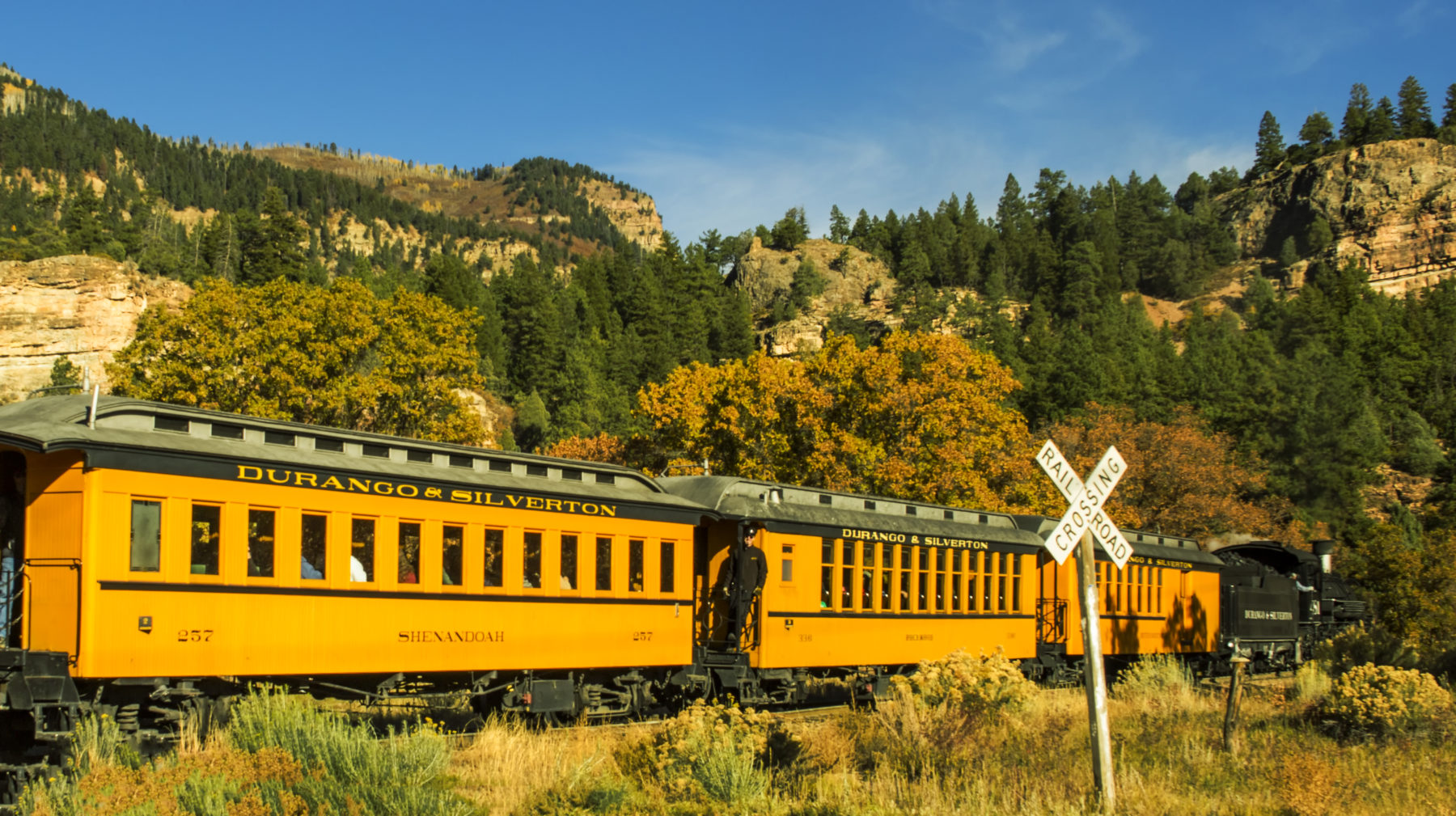 For a more luxurious experience, try the first class options!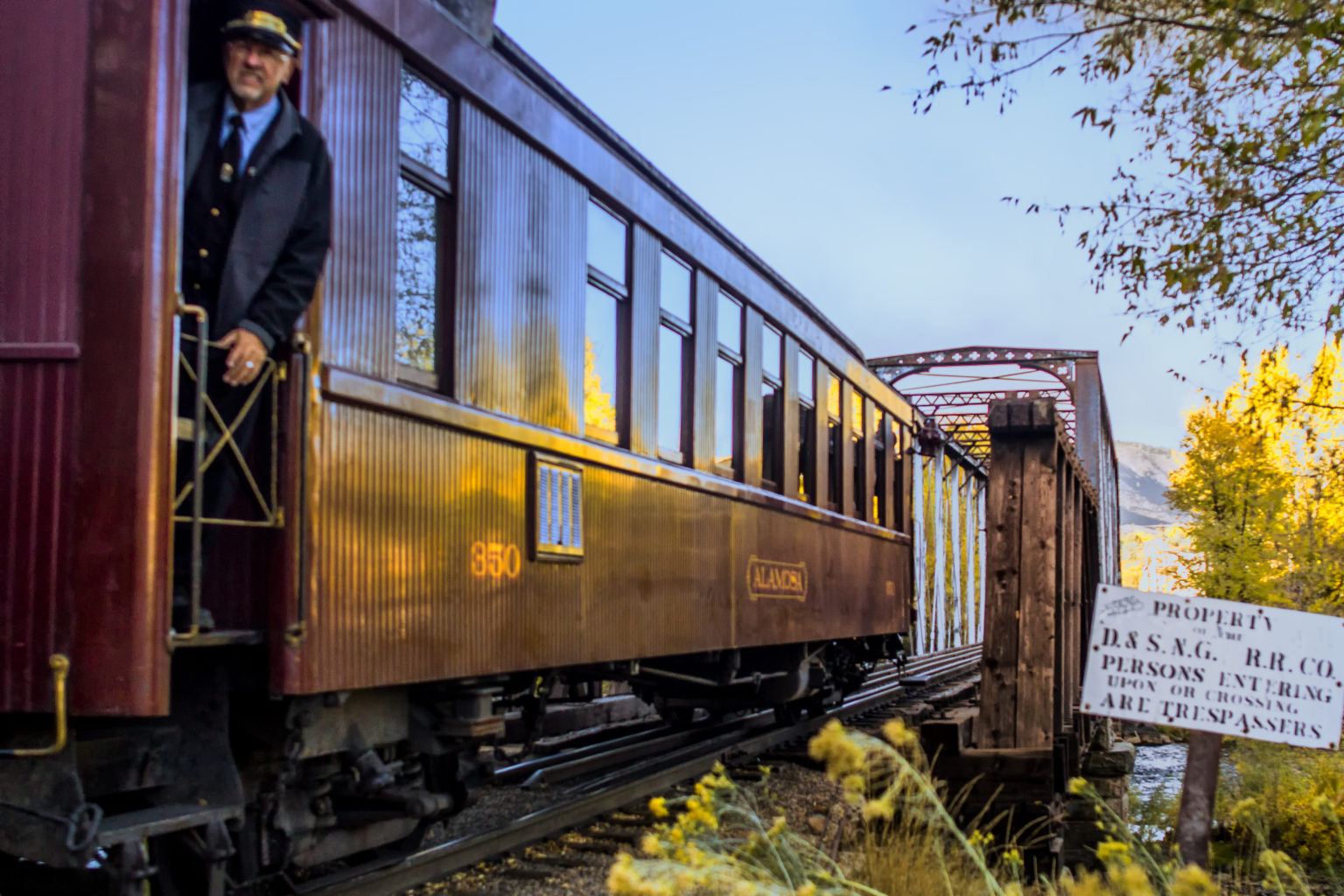 Alamosa Parlor Car: This area features tables and chairs in a lounge-style. This is for passengers 21 years and older and offers an outdoor viewing platform in addition to the indoor car.
Yankee Girl: This car is dedicated to maintaining the 1880's feel to it. It has this old-fashioned manner while providing a comfortable seating area.
Prospector: If you want to enjoy a comfortable upscale coach, try the prospector! This is table and chair style seating and is great for families. As a souvenir for the trip, you will receive a mug and complimentary non-alcoholic drinks throughout the trip!
Cinco Animas: This car is part of the Presidential Class, which is 21 and older. There are two seating areas, the built-in seating or in the rear from the observation parlor. A large platform for viewing is available as well.
There are advantages and disadvantages to riding in both the open air gondola and the closed coach car. The open air gondolas offer a more interesting viewing experience but can get chilly. The closed coach cars are much more service oriented and comfortable but don't give the same outdoor exposure.
More Reading:
Get New Blog Posts in your Inbox