Do You Need Colorado Guide School to Become a River Guide?
By Kim Cassels • April 26, 2022
Do You Need Colorado Guide School to Become a River Guide?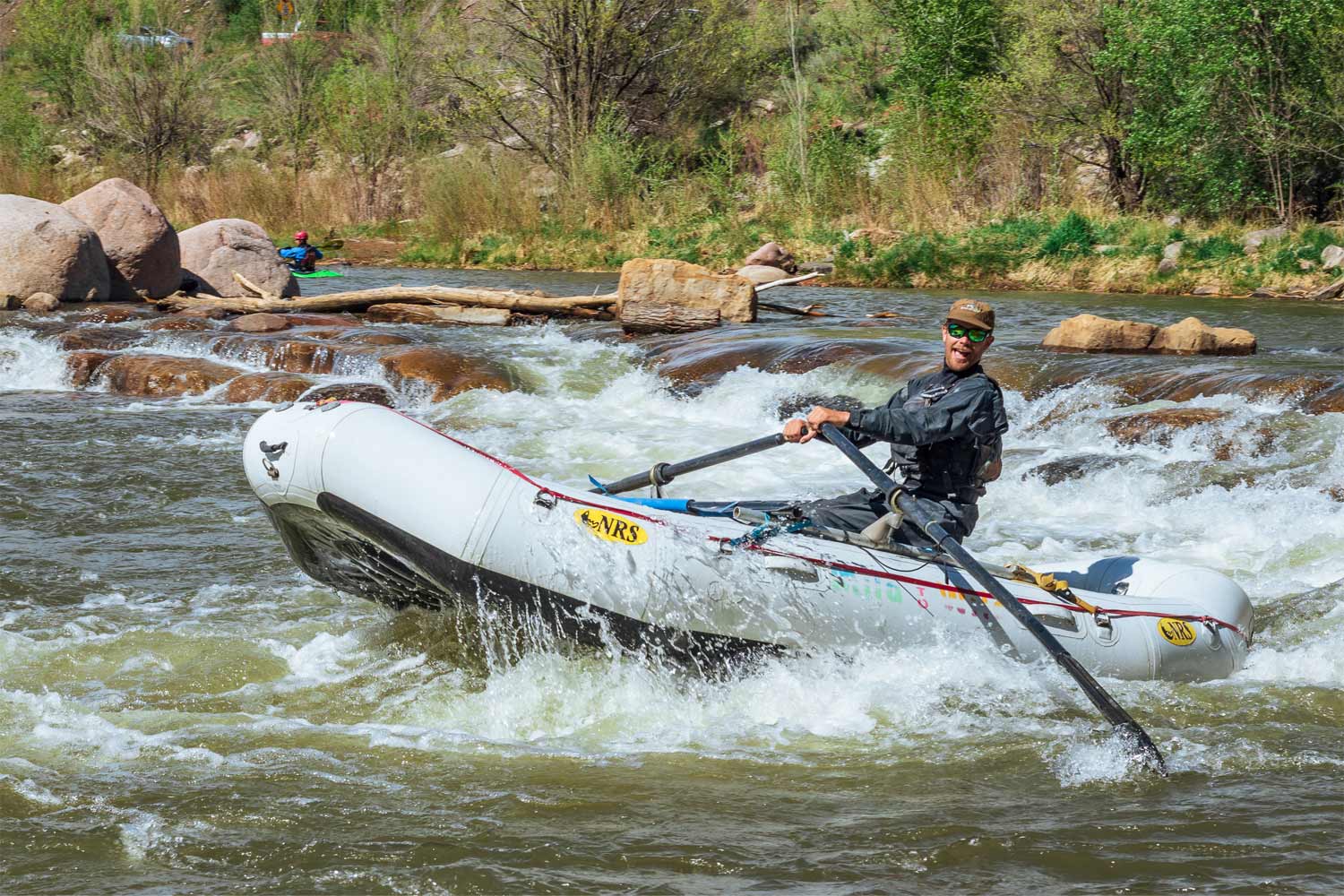 So, you wanna be a river guide? But perhaps you're not so sure if Colorado Guide School is necessary to do it. There's a few questions to ask yourself before diving into the details below about what's involved with guide school, which are…
Are you looking to be a raft guide on Class III rivers?
Are you trying to raft commercially for more than one season?
Do you want to be assured that you are well-equipped to take care of your boat and the guests you have in it?
Do you want to work for Mild to Wild Rafting and Jeep Tours, with the opportunity to run multiple rivers in multiple states throughout the season?
If you answered "YEAH, YES, PERHAPS, or I DON'T KNOW" to any of the queries above, continue reading to get a better idea of  why Colorado Guide School just might tickle your fancy.
---
Advantages of an official Colorado Rafting Certification versus getting trained for free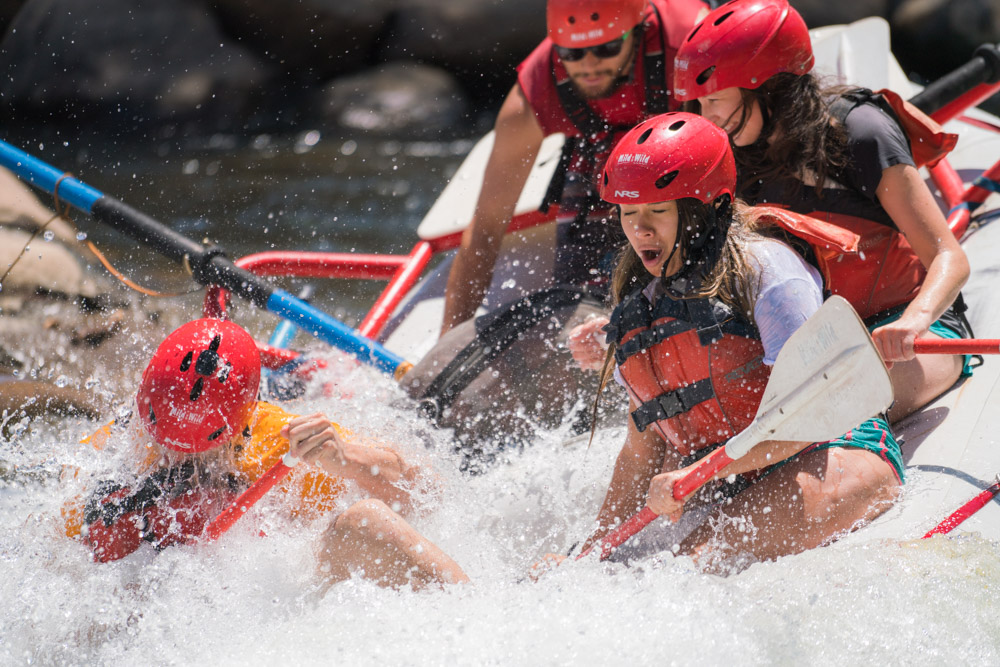 Some rafting companies train their guides for free, which usually involves only one week— and that's including people who have never rowed a boat in their lives before. This means that many outfitters are putting newbs into rafts without multiple trainings on flips, rescuing swimmers, medical emergencies, and basic maneuvering techniques. Also, some rafting companies only use paddle boats where guides never have the opportunity to use oars— which is only half the fun of being a river guide, really. 
Going through a certification course is better for river guides in the long run because it will dial in their navigation skills early on and preparedness for when things go sideways. A higher level of training will also set guides up to better assess and remedy common situations that inevitably occur while rafting; Like when a boat gets a hole, or when someone gets rinsed under the raft because they just HAD to ride the bull. It also makes you a well-rounded member of your crew who knows how to handle various aspects involved on and off the river. 
Guide School in Colorado will teach you: 
More maneuvers and navigation techniques 

How to read rivers and understand complex hydraulics

How to handle a boat and your guests when it flips in a variety of situations   

How to retrieve swimmers during boat flips, falling out in rapids, when there aren't eddies nearby, etc.

How to handle and help a guest in a medical emergency 

How to run a multi-day river trip 

How to repair your boat 

How to operate and drive a trailer 

Full interp of the area you're guiding (which usually results in better tips)
---
A River Guide Certification helps you get on Bigger Rivers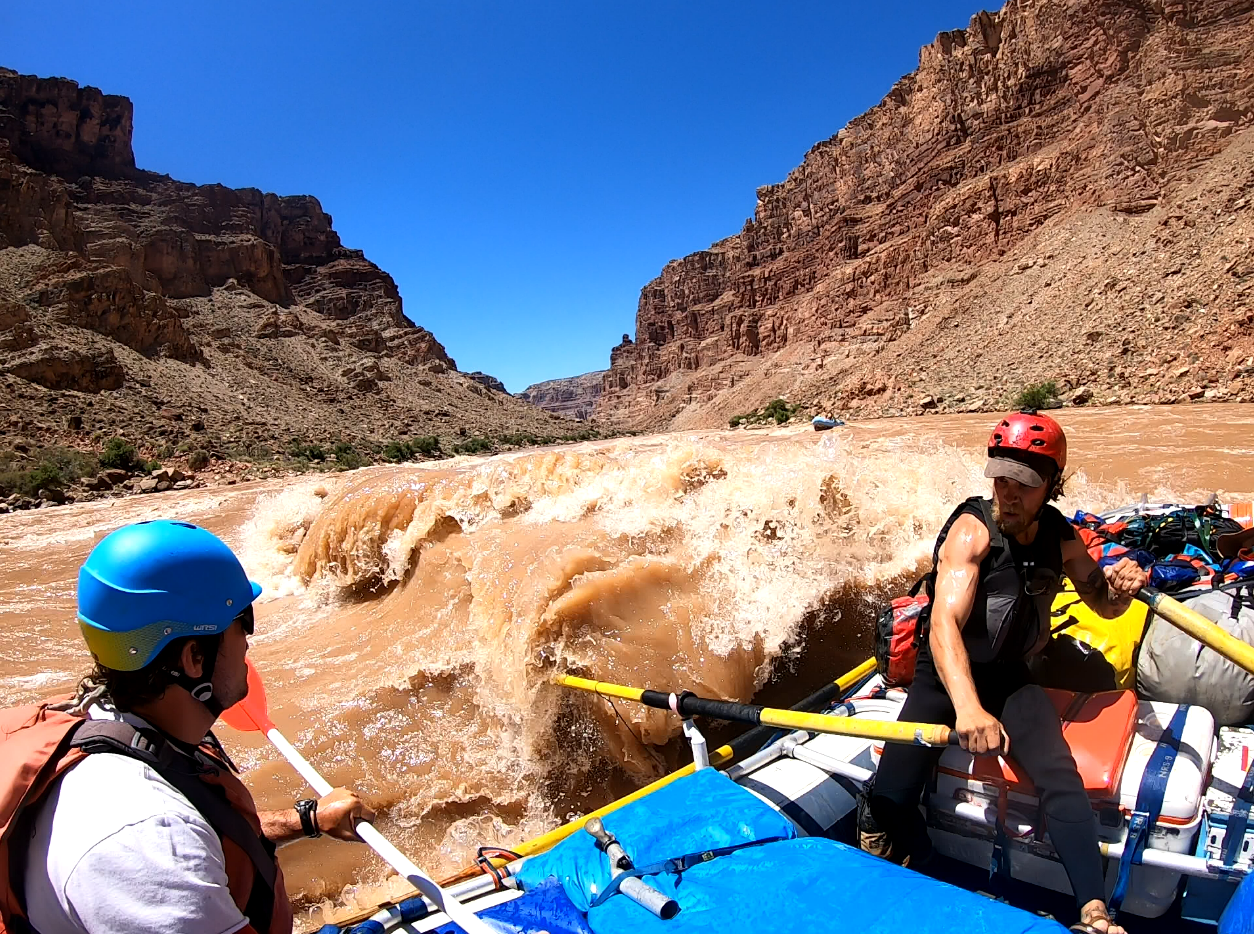 If your goal is to be a Class IV or V river guide, you'll get there a lot faster with a good amount of training. Most certified river guides who want to run bigger water can start running Class IV rivers by their third season as long as they also have their Wilderness First Responder and Swift Water Rescue certifications. Class IV rivers in the United States include: 
Piedra River (Colorado)

Arkansas River (Colorado)

Westwater Canyon (Utah) 

Gauley River (Virginia) 

Lochsa River (Idaho) 

Illinois River (Oregon) 
For those who want to hit Class V rivers, they can usually start doing so in their fourth or fifth year of guiding. Examples of Class V rivers include: 
The Upper Animas (Colorado) 

Cataract Canyon (Utah) 

Grand Canyon (Arizona) 

Tuolumne River (California) 

Sixmile Creek (Alaska) 

​​

Futaleufu River (Chile) 
---
Other jobs You Can Get with a Rafting Certification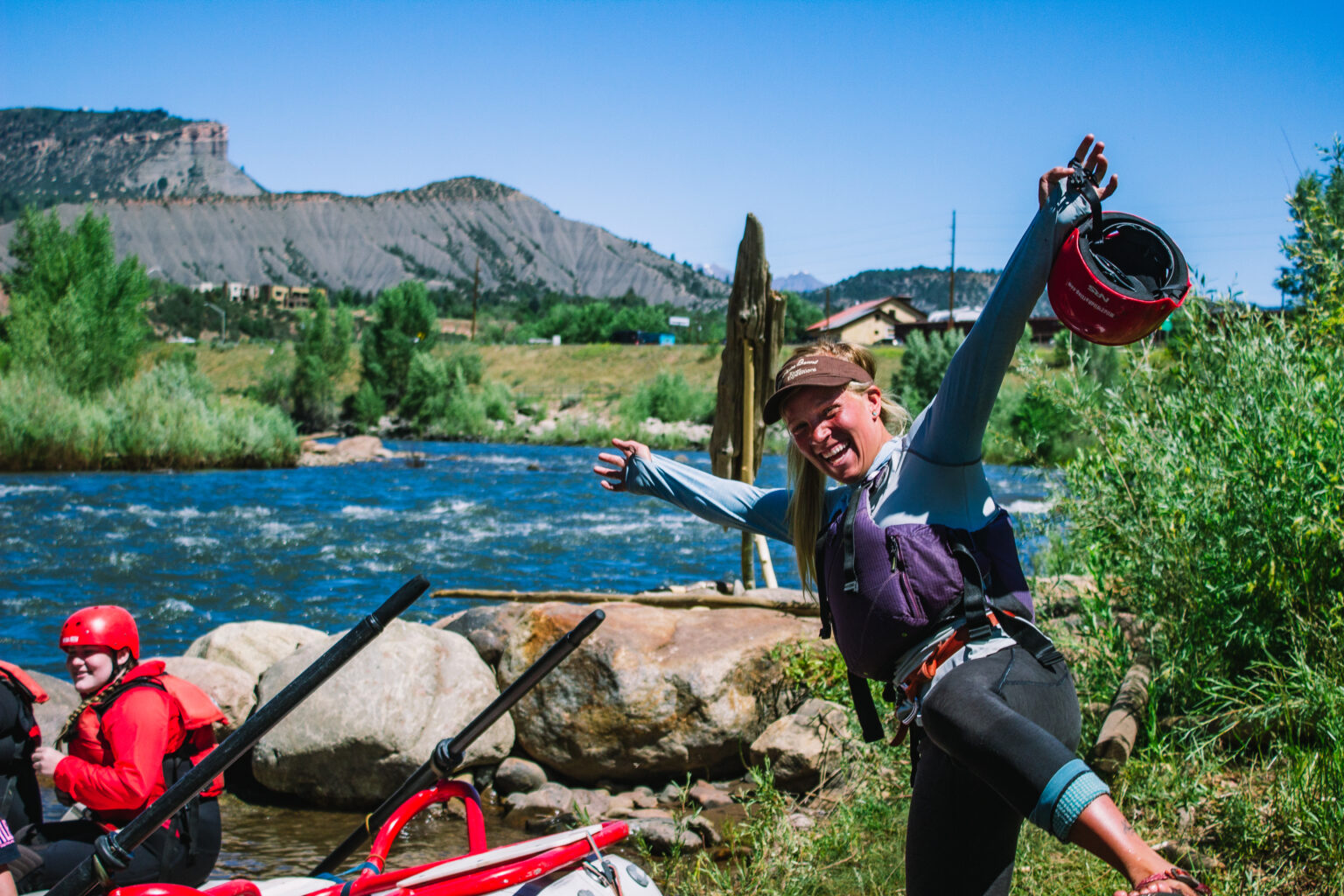 Going through Guide School in Colorado has major advantages for those who want to continue rafting guiding for multiple seasons, but also if you're looking to pursue other careers in the outdoor industry. 
A Colorado River Guide Certification can essentially get you a rafting job anywhere in the country as the course exceeds the majority of all state requirements. Booyah. 
Transitional Skills from Guide School:  
150 hours of training on Class III rivers (Colorado Parks and Wildlife requires 50 hours) 

First Aid & CPR training 

Safety Training
Other jobs where Colorado Guide School looks great on a resume: 
River Park Ranger 

River Manager 

National Park Ranger 

Fish & Wildlife Technician 

Outdoor Sports Photographer 

Other outdoor guiding gigs (zip lining, backpacking, etc.)
Career paths that River Guides often move into after their rafting experience:  
Nursing 

Wildlife Biology 

Environmental Law 

Conservation 

Wilderness Therapy
---
Common Questions about Colorado Guide School with Mild to Wild: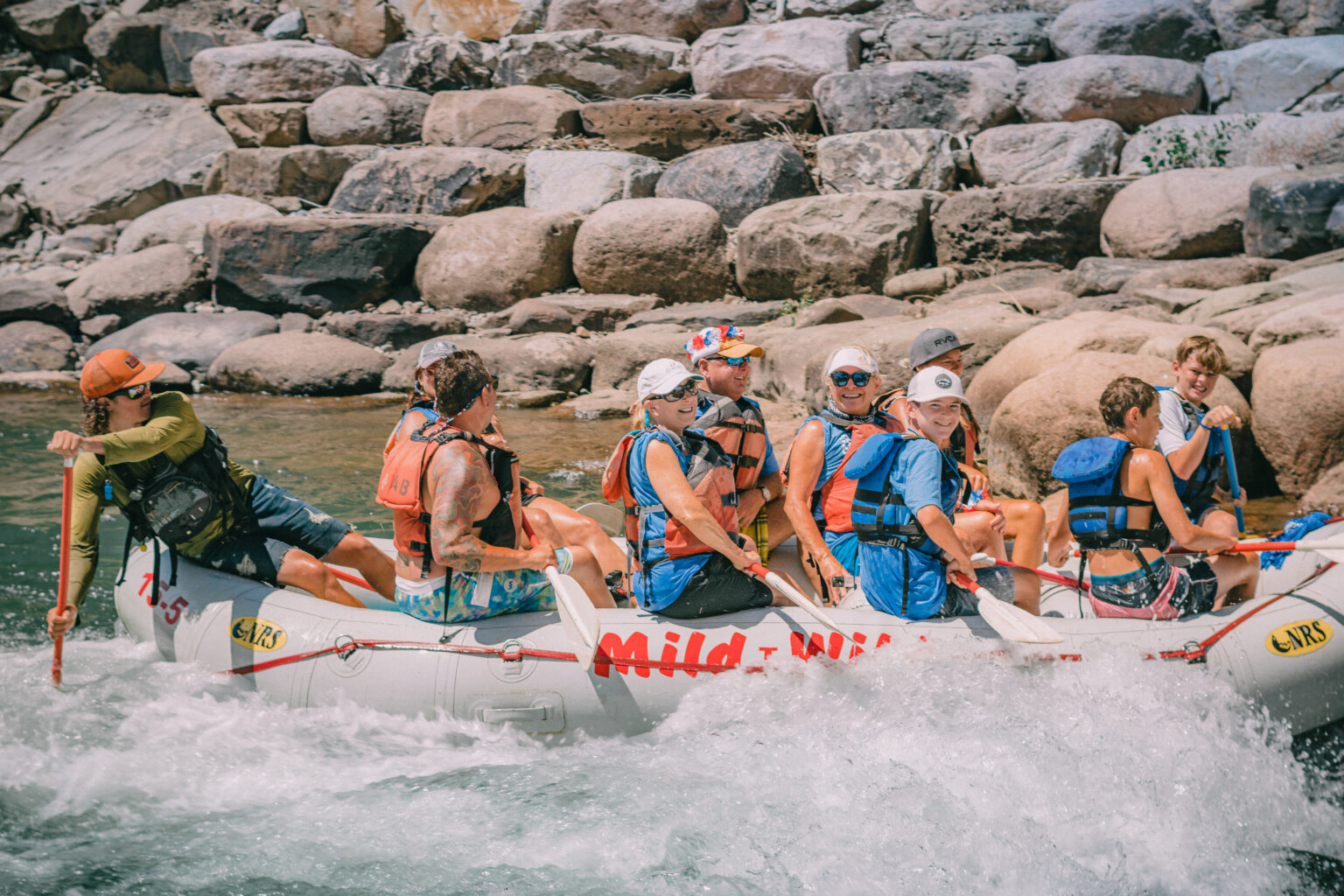 Will I be hired directly after Guide School? 
Guide School pretty much is your interview, so if you show initiative and excitement throughout the course, your chances are pretty high of getting hired directly after getting certified.  
Your "final" includes a two-part check out on the Lower Animas. On the first run, you'll ride along with a guide on the oars while you show off your interpretive skills. The next run, you'll row/paddle the trip with a boat full of guests and senior guide. If you nail it, that's the end for your Colorado Guide School journey and will receive your certification.  
What is Involved on the Multi-Day San Miguel River trip training? 
Technical navigation and maneuvers on a narrow, fast moving Class III river 

Learning to cook great meal for large groups 

Assessing and providing care for people on the river in emergency situations 

Taking care of guests in wilderness environments 
What will I need for Colorado Guide School? 
Type III PFD (if you don't have one, you can use a company PFD) 

The usual, and oh-so fashionable river getup to wear under your wetsuit. 

We provide the rest of your gear (helmet, wetsuit, etc.) 
What will I need for work? 
Type III PFD 

Throw Bag

River Knife 

Helmet 

Wetsuit or Drysuit 
---
Signing Up for Colorado Guide School
If you're ready to get rafting and start guide school, or just want more detailed information, Mild to Wild runs a few courses in spring. Click out the link below to check out the dates, itinerary, pricing, and deets about what's involved with the course!
Guide Certification Courses
Get New Blog Posts in your Inbox