The Best Ways to See Fall Colors in the Southwest!
By Molly • October 11, 2016
Fall is here! With the cooler temperatures bringing in the end of summer, the most recognizable way to know that winter is on it's way in is the trees changing colors. Colorado has spectacular fall colors into the rugged mountains to make an incredible fall trip.
Take a Fall Colors Jeep Tour

Climb into the mountains where the fall colors first begin! The aspens are the first to go, creating spectacular natural paintings across the mountains. The crisp mountain air and incredible views take your breath away! Listening to the history of the area while seeing where it all happened really brings history to life.
Ride the San Juan Skyway
The gorgeous 236-mile loop hops from quaint mountain town to quaint mountain town. In-between each stop includes soaring mountain passes, vast aspen forests turning gold, and babbling rivers that feed life above sea level. If you're visiting Colorado in the fall, make sure to include the San Juan Skyway on your list of things to do and see.
Mesa Verde National Park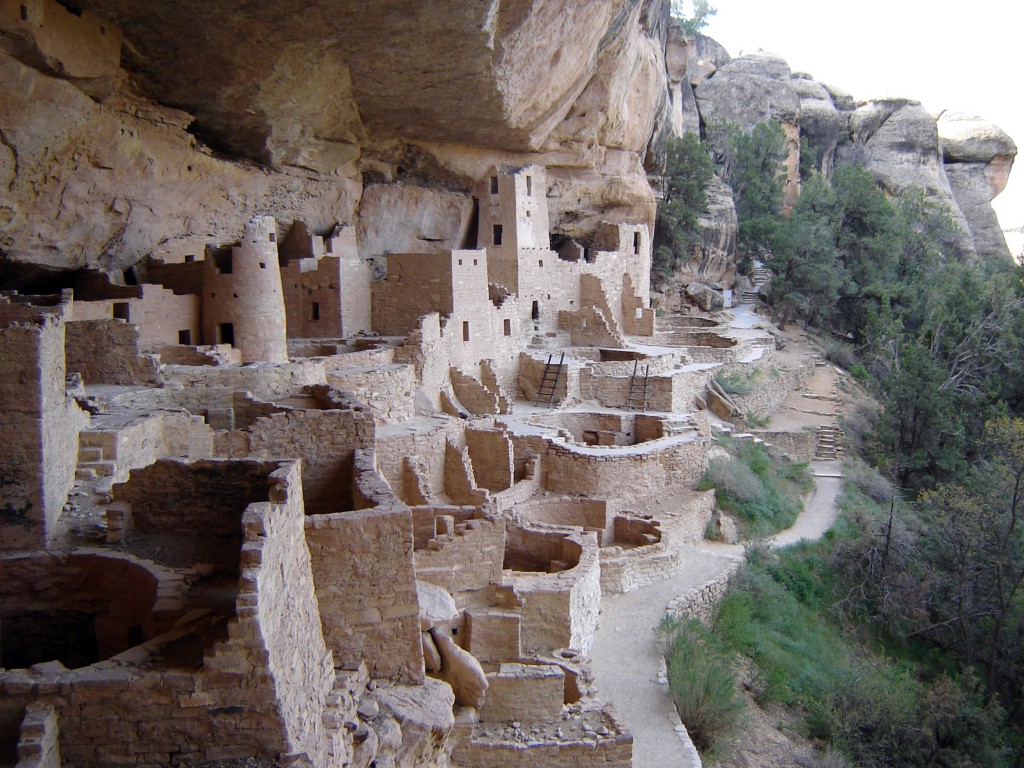 Mesa Verde is translated as "Green Table" – but maybe the name should be changed in the fall to "Mesa Oro"! This national park is chock full of history and views! A visit to the Southwest is incomplete without a visit to one of the most preserved cliff dwelling locations in the United States. The fall is great time to visit this National Park with temperatures and crowds dwindling down.
Take a Soak in Ouray Hot Springs
Ouray, CO – known as the Switzerland of the United States is home to warm and relaxing mineral hot springs nestled between soaring mountains! Take in the natural beauty of the changing seasons while the warm water takes your troubles away. Ouray is on the San Juan Skyway, so you can spend your days exploring through the aspen forests and then relaxing and soaking in the evening.
Durango & Silverton Narrow Gauge Railroad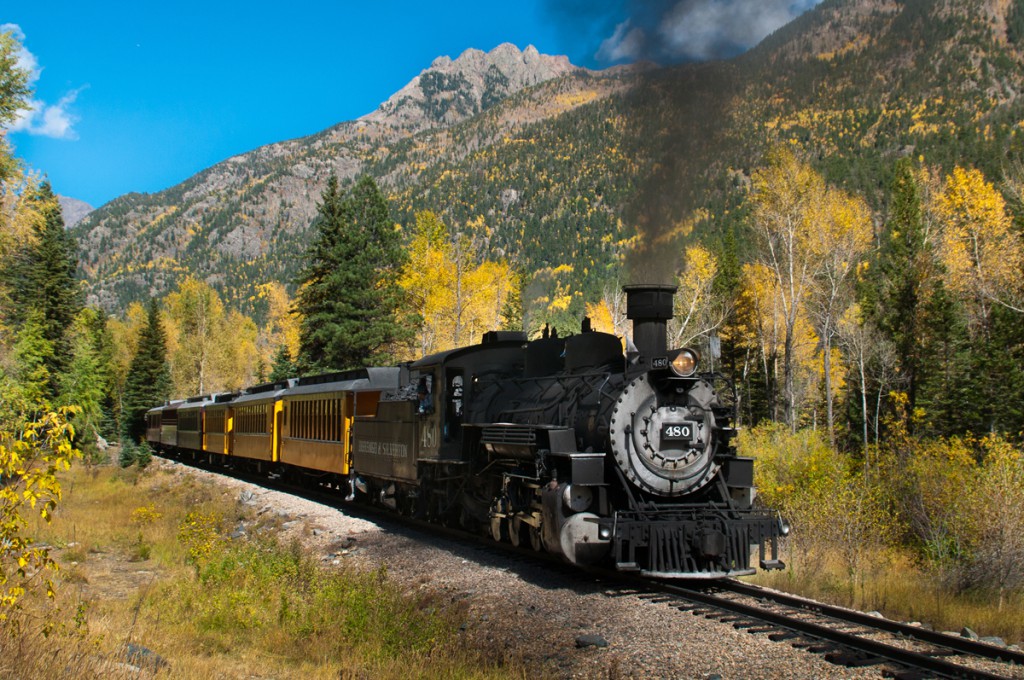 The D&SNGRR climbs the San Juan Mountains between Durango and Silverton, treating guests to a scenic blast into the past. The fall colors line the turquoise Animas River creating an unbelievable fall contrast like no other. Colorado has some of the most spectacular fall colors in the nation, and viewing them via train creates an unforgettable experience for all ages!
Colorado has incredible scenery and beauty that makes it the premiere destination for fall color excursions. The cold temperatures usher in the colors and create an incredible experience for all ages. Check out our fall foliage tours here and our Mesa Verde tours here!
Get New Blog Posts in your Inbox