5 Reasons to Raft The San Miguel River with Mild to Wild!
By Molly • June 8, 2013
1. Family Adventure – San Miguel River Rafting offers trips for families with children as young as 8 years old; escape modern distractions and enjoy family bonding through Colorado whitewater rafting!
2. Breathtaking Scenery – Located below Telluride, Colorado, the landscape around the San Miguel River promises to take your breath away! Forested in green pines, the San Miguel is framed by red rock walls and beautiful wilderness.
3. Commitment to Our Customers – Here at Mild to Wild, we're confident you'll walk away from your trip with memories aplenty and a smile on your face. If not, we stand behind our guarantee that if you aren't absolutely delighted with your guide and our equipment, we will refund your money!
4. Development – There isn't much around the San Miguel! As a twisting river that flows through secluded canyons, a trip down the San Miguel River makes for a quaint and quiet rafting experience away from the hustle and bustle of the city!
5. Exciting rapids – As an intermediate river, the San Miguel offers constant splashy Class II rapids with some "wet & fun" Class III rapids. A trip down the San Miguel is perfect for thrill seekers who aren't quite ready to adventure into high adventure rivers like the Lower Piedra or Upper Animas.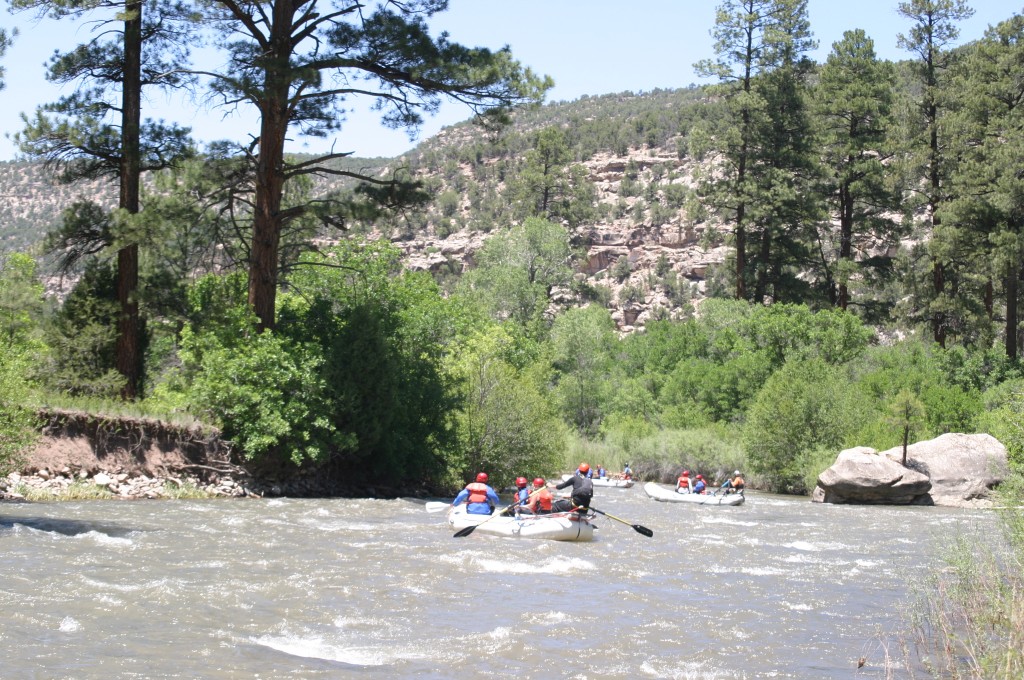 Get New Blog Posts in your Inbox