The 3 Reasons You'll Want to Raft Cataract Canyon This Fall
By Kolben • August 6, 2019
The 3 Reasons You'll Want to Raft Cataract Canyon This Fall
Did you just say whitewater for breakfast? Well, don't let the rivers get lonely just because summer's steam is closing up shop. Get yourself some of that glorious froth while there's still time! If you're thinking the platter's empty for rapids in the fall, Utah's Cataract Canyon will serve up a righteous rebuttal.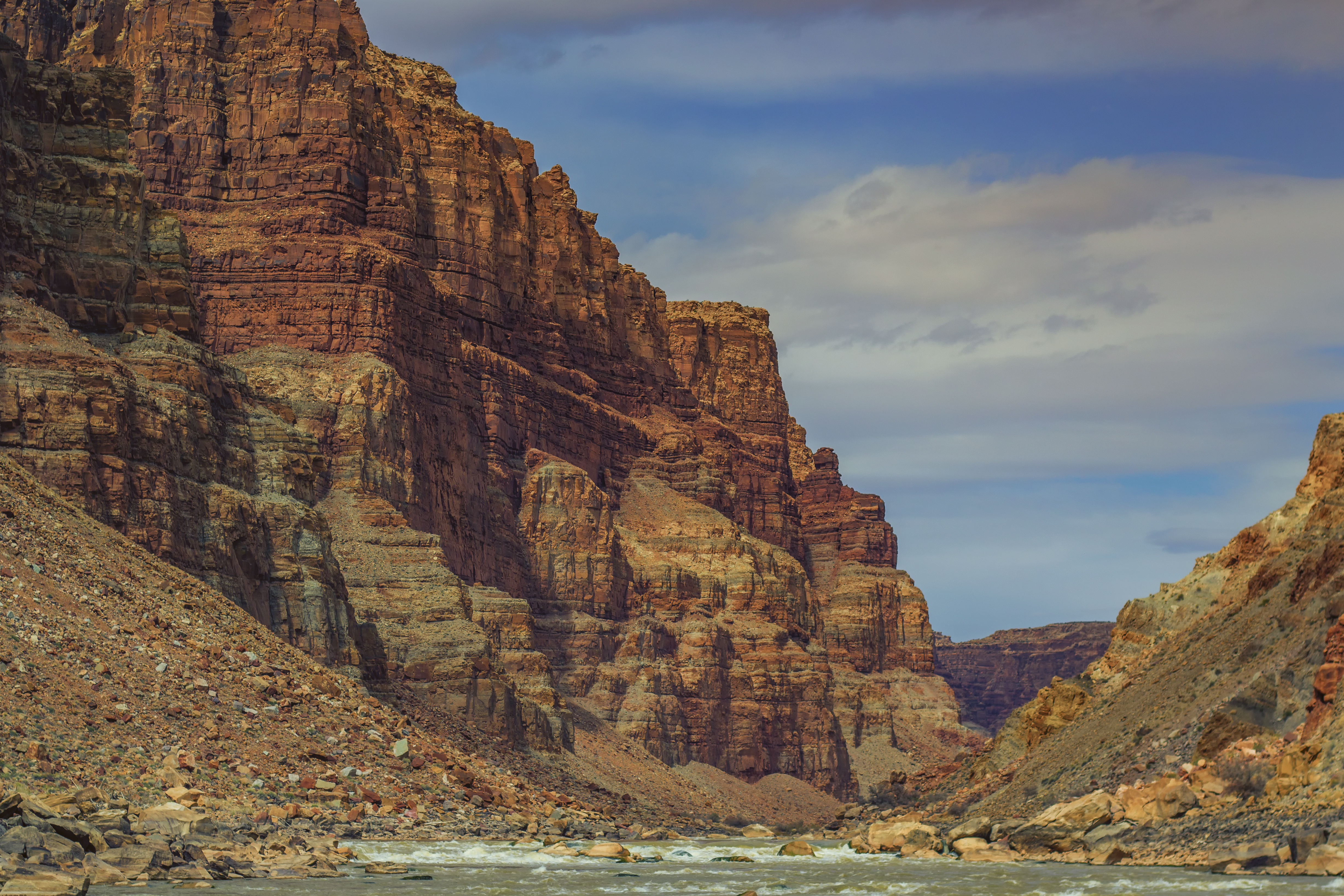 Autumn is still a great time to catch Cataract Canyon's class IV monsters, and there's actually plenty of perks for going later in the rafting season. Here are some of the unexpected godsends that come with taking a fall rafting trip through Canyonlands National Park.  
Lower Water 
Say what?! How could less flow possibly make for a mediocre rafting trip at most? Fabulous question, here's the lowdown on low water.
While the CFS (cubic feet per second) drops significantly on the Colorado River in the fall, the riverbed in Cataract's big rapid sections remains intact. Regardless of limited snowmelt, the hodgepodge of jagged boulders creates steep drops and voracious holes as long as the river keeps flowing. Class V rapids won't return until spring, but class IV and III are still big, wet, and insanely fun.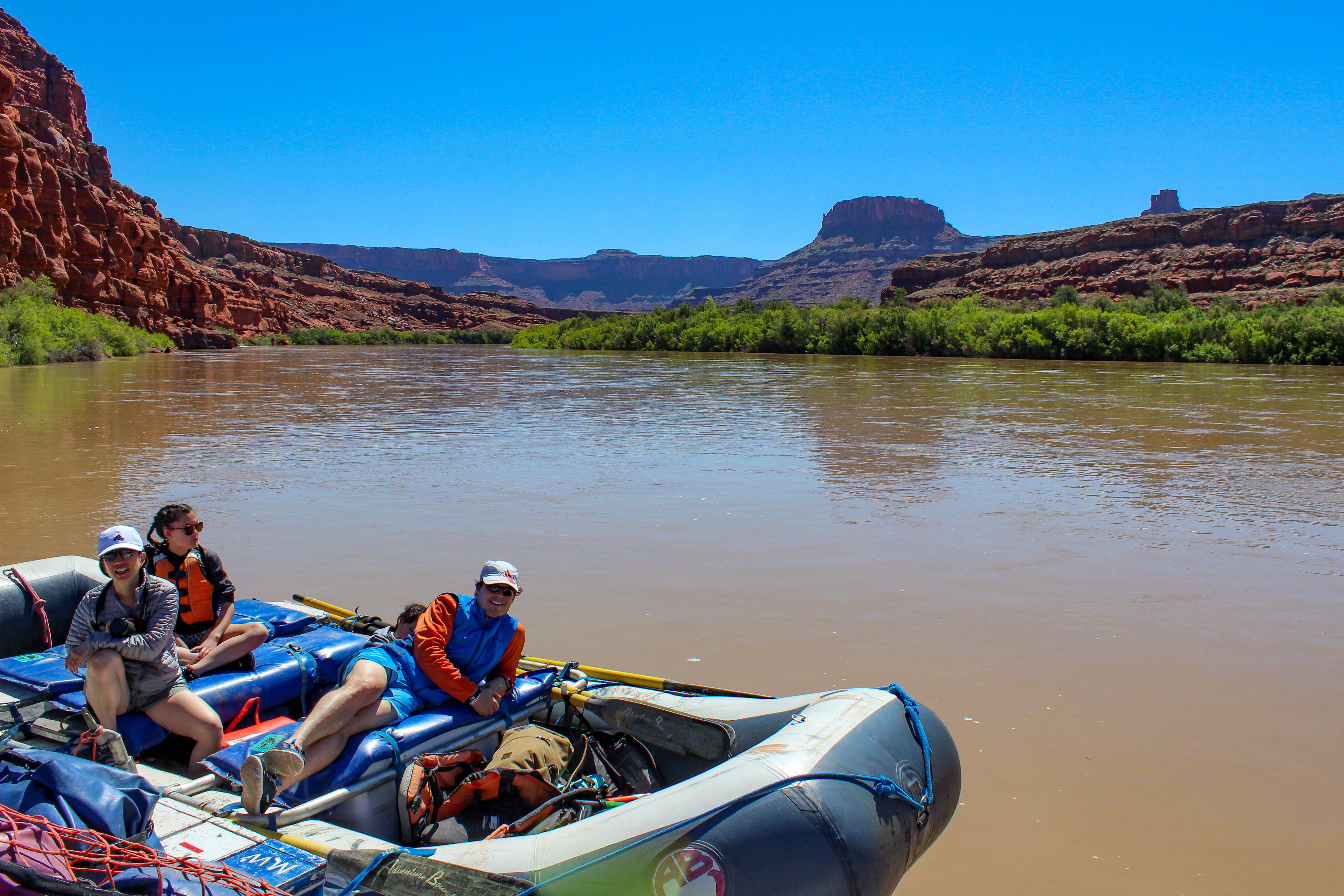 Another reason why the water is so great at the end of the rafting season is that lower CFS calls for smaller boats. Less boat means the impact is greater against those fat soap suds still churning away in Cataract. Therefore, lower water actually bestows bigger splashes, and isn't that what we're all searching for, folks?  
Smaller Groups
Take a nice deep breath as leaves fall to the sweet melody of school bells. Kids scuttling off to class means it's the perfect time to take an adults-only vacation. Come play, relax, and reward yourself for making sure your youngsters had a great summer. 
Autumn not only promises fewer kids but also fewer people, in general, on rafting trips. A smaller group size makes tasks like loading and unloading the raft when arriving to camp even more efficient, giving you more time to relax in camp. Smaller groups also allow the guides to personalize the trip more to your interests, whether that be more side hikes, later mornings, or more time in camp. 
One of the fundamental parts of taking a rafting trip is being able to escape work, daily distractions, and all the little nuances that cause us stress. With fewer people around in general, it can be a lot easier to unwind and take in the incredible scenery. 


Cooler Temperatures 
Cataract Canyon's weather is pretty darn spicy. In mid-summer, the highs average about 95 – 100 degrees Fahrenheit. In September and October, the temperatures drop to the more comfortable 70's and '80s. 
Hikes are less strenuous, which makes the trek to pictographs and lofty views of the Colorado River far more enjoyable. Do you know what's also swell? Not waking up in a sleeping bag coated in sweat. You'll be glad that morning stretch doesn't come with the desperation of freeing yourself from a tent-turned-sauna. 
While the heat goes down in Utah, the water temperature actually increases. Until October, the water climbs to around 70 degrees from baking all summer long. Consequently, the river summons cannonballs and swan dives right off the raft in those big calm sections in Cataract. The exchange of heat from the air to water makes for a pretty perfect combo.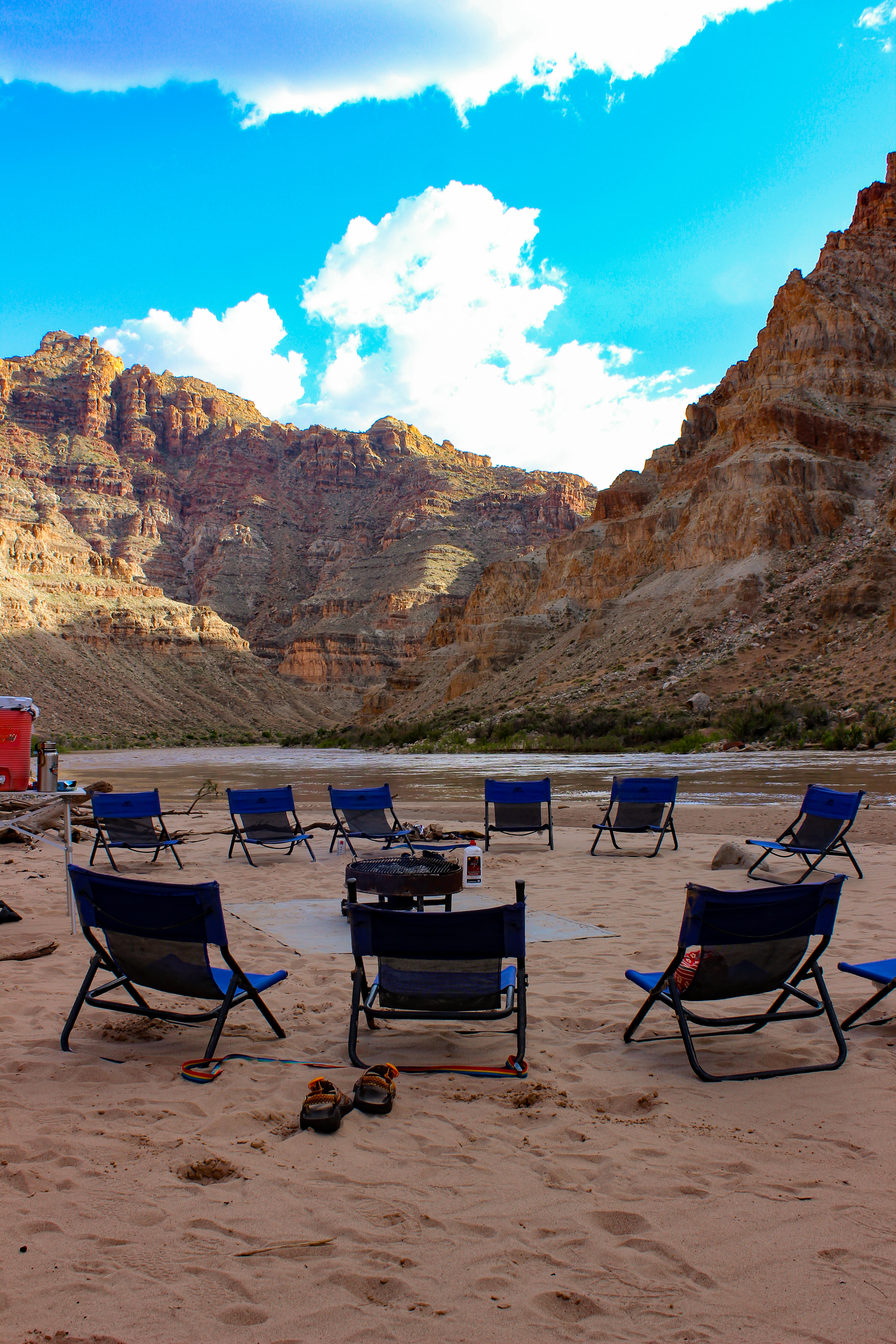 Rafting Cataract Canyon in the fall means you'll enjoy roomier boats, light air, and awesome rapids. While your friends are wrapping themselves in plaid and sipping pumpkin spice, you can slip into a swimsuit and crack a cold one. Let them be refreshed with chilled air and falling leaves while you get the rush of a lifetime in Utah's best whitewater and most enjoyable weather. 
More Reading:
Rocks You Need To See – The Amazing Geology In Cataract Canyon
Get New Blog Posts in your Inbox