1 Day Pagosa Springs White Water Rafting Trip
Upper Piedra River
About This Trip
1-Day Trip on the Upper Box of the Piedra River in Southwest CO near Pagosa Springs
The intermediate Upper Box of the Piedra River starts as a small creek with many technical Class II "splashes" that require maneuvering around various boulders. Consider this a warm up for the rest of the day! As creeks cascade into the river along the way, the Piedra swells with Class III "wet and fun" rapids and two stair-step Class IV rapids taking you over drops of 4 feet, 3 feet, and 2 feet into a pool of water.
Upper Piedra River 1-day raft trips starting at $199.00

Season

Class of Rapids

Meet Time

Return
Boat Options
Standard Rafts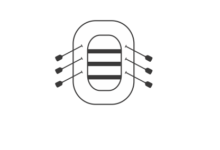 15 foot self-bailing rafts rigged as an Oar Boat with paddle assist.
New Flexible Payment & Cancellations
Payment Options
1/2 down, 1/2 charged 30 days prior to trip.
1/3 down with remaining balance charged in thirds.
Call for other arrangements!
Free Courtesy Hold
We don't want you to miss out on this trip so we'll hold your spots, payment-free, for 24hrs while you make your final arrangements & prepare for payment.
Cancellation Policy
Receive a 90% refund with notice 36 hours or more before trip departure.
Fees
In addition to the listed trip cost, we collect an additional 9% for River and Land Access Fees (ie. Forest Service, BLM, City, Private Land Use).
Itinerary
5:15 PM Evening Prior - Optional Orientation
Check into our office the evening prior to your trip at 5:15 PM to get fitted for your thermal wetsuit gear.
9:00 AM
Meet at the Piedra River Meet Location, if arranged prior to your trip, at our Main Office in Durango at 7:30 AM.
Check in, sign release forms and get dressed for the river! Wetsuits and wetsuit boots are required (rentals available).
Shuttle to the river for safety orientation and rafting instructions.
Bounce and spin off rocks as you enjoy the technical Class II "splashes".
As the river builds in volume and the wilderness area thickens, the splashes become bigger!
Stop for a delicious riverside, deli-style lunch.
Get back on the river and paddle as a team through more Class II+ action!
Tackle the Class IV, drops of "Lone Pine" rapid.
Thunder down the drops of "Lime Stone" rapid.
Relax & enjoy the breathtaking wilderness & seclusion.
3:00 PM
Arrive back at your vehicle, and, if returning to Durango, 4:00 PM.