Top Five River Rafting Safety Tips
By Molly • June 30, 2014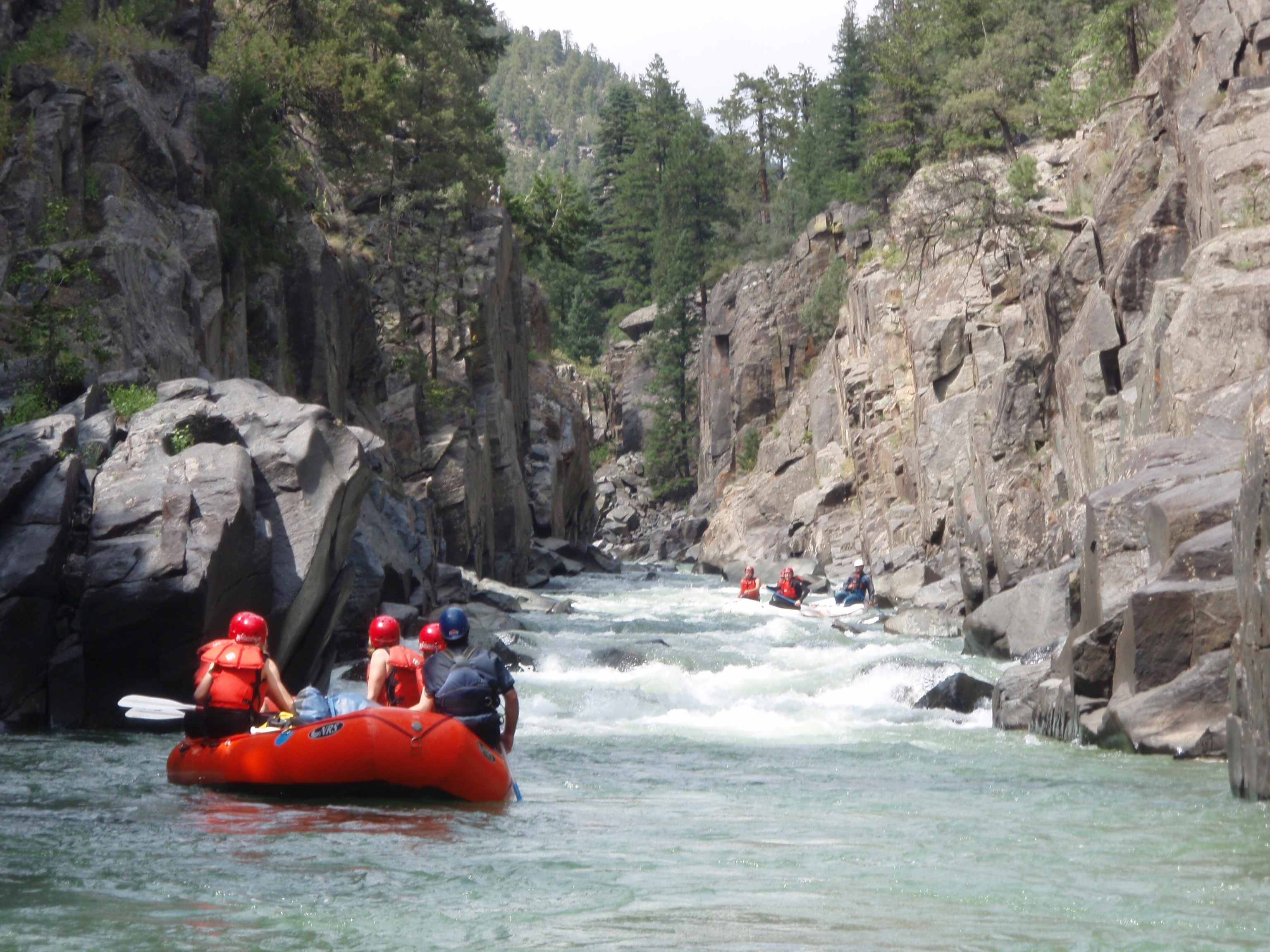 Wear a Type 5, Coast Guard Approved Personal Floatation device (PFD). A PFD is better known as a life jacket or life preserver. Although it does not guarantee saving a life, it definitely can be a lifesaver. Type 5 assures it will flip you face up in the water if you are unconscious. It must be properly fitting in order to work properly. Always wear it, even when river rafting in flat water. You never know when it might be needed!
#2 Wear Water Shoes
Protect your feet from dibre, sharp rocks or branches in the river bottom.
#3 Wear a Helmet
Similarily to riding a bike, wearing a helmet while rafting will really be appreciated when you are heading out of the boat head 1st.
#4 Hold the T-Grip
Hold your hand over the T-grip (top of the paddle). If the paddles hits a rock, or you get jarred in the boat, it will protect yourself and others from getting hit by your paddle.
#5 Drink Lots of Water
Dehydration can easily occur while river rafting, even though you are surrounded by water. Bring plenty of water on your trip and drink it. Dehydration zaps your energy.
Get New Blog Posts in your Inbox