Rail & Raft
Durango Train and Rafting
About This Trip
Rafting Trips and the Durango Train in 2021
Due to the current changes with the Durango Silverton Train for 2021, Mild to Wild will not be booking train tickets for guests this year. Guests are still welcome to combine our Lower Animas Rafting trips with the Durango Silver Train, they will just book with the train directly.
The Durango Silverton Train is currently running 5-hour round trips through Cascade Canyon, which is a great addition to our Lower Animas Economy Rafting trip for a full day of adventure. This is a perfect way to get the ultimate Durango experience if you are short on time and want a little excitement paired with an incredibly scenic train ride.
To book the Cascade Canyon Express train trip, visit their website here. Mild to Wild will take care of the rafting side of things, keep scrolling for more information about combining these tours.

Meet Time

Return

Location

Adventure Level
Tour Options
Standard Rafts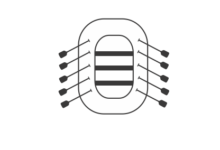 15 foot self-bailing rafts (up to 10 guests). Opt for an Oar Boat (paddle along with the guide as you like), or a Paddle Boat (more adventurous) when the guide just has a paddle and relies on you to help get through the rapids! Ages 4+
After September 5, Standard Rafts will no longer be available for the 2022 season, but Premium Rafts are until October 8. 
Peak Season trips are $5 extra between June 27th – August 5th.
Premium Rafts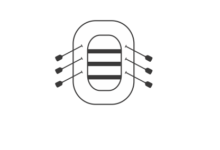 Experience a smaller guide to guest ratio (up to 6 guests) and a more personalized trip. Ages 4+
September & October trips are available Tuesday – Saturday 
Peak Season trips are $5 extra between June 27th – August 5th.
Book the Cascade Canyon Express Train
Cascade Canyon Express Trips allow you to experience the most scenic section of the high line portion of the train's journey through the Animas River Canyon. Ride the train from 9:30 AM to 2:30 PM.
The Cascade Canyon Express train does offer snacks for purchase, and guests are also welcome to bring a lunch along with them on the trip.
Coach:  Adult (age 12+) $81*   Child (age 4-11) $57*
Gondola:  Adult (age 12+) $86*  Child (age 4-11) $62*
*plus 8% historical preservation fee
Book the Cascade Canyon Express Train here.
New Flexible Payment & Cancellations
Payment Options
1/2 down, 1/2 charged 30 days prior to trip.
1/3 down with remaining balance charged in thirds.
Call for other arrangements!
Free Courtesy Hold
We don't want you to miss out on this trip so we'll hold your spots, payment-free, for 24hrs while you make your final arrangements & prepare for payment.
Cancellation Policy
We know plans change… so we offer a lenient cancellation policy. With optional upgraded cancellation, receive a 100% refund up until 24hrs prior to trips excluding trips involving the train.
Fees
In addition to the listed trip cost, we collect an additional 8% for River and Land Access Fees (ie. Forest Service, BLM, City, Private Land Use).
Train & Raft Itinerary
9:00 AM
Meet at the Durango Train Station. The parking lot is at next to McDonalds at 209 W College Drive for $8/day.
9:30 AM
Depart on the Cascade Canyon Express Train.
Enjoy the most scenic section on the Durango Silverton Narrow Gauge as you traverse cliff sides, quaking aspen forests and along the Animas River on these historic tracks.
2:30 PM
Return to Durango.
3:15 PM
Meet at Mild to Wild at 50 Animas View Drive.
3:45 PM
Shuttle over to the boat launch for the Animas River.
5:10 PM
Arrive at take-out.
5:35 PM
Shuttle back to the Mild to Wild office.
What to Wear & Bring
On the train: Dress in layers. As you head up to the high country the temperature can drop and change drastically. Snow is possible even in July! Bring a warm jacket, warm hat, rain gear, sunscreen, sunglasses, snacks, water and, of course, your camera!
On the river: Wear quick drying clothes such as a swimsuit and nylon shorts in the summer. Wetsuits and wetsuit boots are recommended prior to mid-June, after Labor Day and on rainy days (we won't cancel your fun when Mother Nature adds to it!). Wetsuit boots are recommend all season long, or shoes with a strap that can get wet will do.
Important Considerations
Keep in mind you are doing your most active part of the package at the end of the day. At our altitude, guests often find this tiring. We recommend the Rivers, Trails & Rails package when possible.
Kids 4 and under can ride as a lap child on the train for free if you want to save the money (it is a long ride though!)
Wear dark clothes because of the soot from the train.
Wear dark clothes because of the soot from the train.
Wear sunglasses to protect your eyes from cinders that can come from the steam engine.
We recommend the open-air gondola for summer trips.
Wear sunglasses to protect your eyes from cinders that can come from the steam engine.
You can bring your own snacks for the train, but alcohol is not allowed.