2 Day Pagosa Springs Rafting Trips
Lower Piedra River
About This Trip
We are currently not rafting the Lower Piedra. Check out our 2-day whitewater trips on the Upper Animas here to run Southwest Colorado's biggest rapids!
Spend 2 Great Days on the Piedra River in Southwest CO near Pagosa Springs!
Combine the Upper and Lower Boxes of the Piedra River for a trip that cannot be beaten with beauty, excitement, and adventure! Discover this pristine trip- along the most highly restricted and regulated river in Colorado. Paddle through Class II, III, IV, and possibly V- rapids for two days and enjoy relaxed camping while our guides cook a gourmet dinner for you in the evening! This big-water trip comes with a swim practice the night prior to leaving. Lower Piedra 2-day raft trips starting at $599.00
After you amp up the adventure on your two-day whitewater adventure, mellow out in Durango with another one of our super popular activities! The Trails & Rails package offers a relaxing day of exploration through the tops of the mountains!

Season

Class of Rapids

Meet Time

Return
Return to Durango at 4:00 PM
Boat Options
Standard Rafts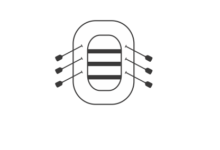 15 foot self-bailing rafts rigged as an oar boat with paddle assist. Be prepared to paddle!
New Flexible Payment & Cancellations
Payment Options
1/2 down, 1/2 charged 60 days prior to trip.
1/3 down with remaining balance charged in thirds by 60 days prior.
Call for other arrangements!
Free Courtesy Hold
We don't want you to miss out on this trip so we'll hold your spots, payment-free, for 24hrs while you make your final arrangements & prepare for payment.
Cancellation Policy
60+ days: full refund minus $25 per person unrecoverable fees
59 – 21 days: full refund minus $50 per person unrecoverable fees notice
20 days – 48 hours: full credit towards any Mild to Wild trip within the next three years
Fees
In addition to the listed trip cost, we collect an additional 8% for River and Land Access Fees (ie. Forest Service, BLM, City, Private Land Use).
Itinerary
Day One Itinerary
5:15 PM Evening Prior:
Check into our office to get fitted for thermal wetsuit gear and take a swim practice.
Day of Trip:
Meet at the Piedra River Meet Location at 9:00 AM or, if arranged prior to your trip, at our Main Office in Durango at 7:30 AM.
Shuttle to river for your safety orientation and rafting instructions.
Bounce and spin off rocks as you enjoy the technical Class II "splashes".
As the river builds in volume and the wilderness area thickens, the splashes become bigger!
Get back on the river and paddle as a team through more Class II+ & III action!
Tackle the Class IV drops of"Lone Pine" rapid.
Thunder down the drops of "Lime Stone" rapid.
Relax & enjoy the breathtaking wilderness & seclusion.
Arrive at a beautiful, wilderness camp (vehicle access is possible here ). Get into dry clothes, and prepare your sleeping space.
Hike or relax around the campfire while guides prepare a delicious dinner of steak and chicken mixed grill. Vegetarian option available when arranged in advance. Begin with appetizers!
Post-dinner entertainment provided by your multi-talented guides around the campfire.
Sleep soundly under Colorado's brilliant night sky.
Day Two Itinerary
Wake up to the smell of coffee and a hearty breakfast to prepare for your big day of "big drops"!
Get back on the river and start with Class II & III rapids to warm you up for what is to come!
Hit Class IV "Big Drop rapid".
Bounce through more Class II+ rapids.
Scout & thread "Eye of the Needle" a big Class IV+ rapid.
Scout "Mud Slide" rapid a Class IV+ rapid. At high water, this rapid must be portaged. It simply clears everyone out of the boat!
Finish your morning with "Climax" rapid, your final Class IV of the day!
Devour a delicious riverside lunch and soak in the warm riverside, natural hot spring.
Get back on the river for more Class II+ action.
Relax & enjoy the breathtaking wilderness & seclusion.
Take out and shuttle back reflecting on your special day! Arrive back to your vehicle around 3:00 PM, and if returning to Durango 4:00 PM.